Reading Time:
3
minutes
If you haven't heard, anyone who signs up for lululemon's e-mail newsletters received an announcement to their 2014 ONLINE warehouse sale last night. It was a pleasant surprise while I was still up trying to use my DSW coupons (BTW I received 3 pairs of shoes for only $38!!! I love saving money!).
The online sale is valid only for US residents, however, Canadian residents can request "Angels" to send them what their hearts desire if they ask nicely and also by leaving a nominal tip for their kindness. The sale included both men and women's items and the prices were decent but nothing was deeply discounted (below 75%).
If you don't have enough lululemon stuff, you can shop their warehouse sale until MIDNIGHT October 10th, 2014 then the sale is officially OVER and all items will convert to We Made Too Much (WMTM) products.
Here is the LINK to shop their online warehouse sale. It seems that items are disappearing quickly, so hurry and shop before everything is GONE!
Update: After the sale was over, all items were converted to WMTM and nothing was ever discounted further. I was pretty unimpressed with this sale in terms of selection and price, but that's usually the way of Warehouse sales. You're left with slim pickings from past season items. Maybe next time they'll include unicorn and treasure hunt items that will make the sale more appealing.
Below are some screenshots from the 2014 lululemon Online Warehouse Sale!
Did you find anything that you have been wishing for? Hopefully, you found it for a great deal! Let me know what you bought in the comments section of this post!
Related Lululemon deals posts:
Want to know more about lululemon?
We have an entire resource page dedicated to everything lululemon related. Please check it out!
If there are any other topics you'd like us to shed some light on, please let us know!
Thank you for visiting today! If you found this encouraging or informative, please connect with us on Instagram or TikTok.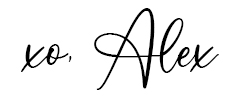 Sign up for our monthly newsletter for updates and more. We promise we won't spam you! Feel free to unsubscribe anytime.
If you're a brand and want to work with us, please visit this page to get in touch.