Reading Time:
4
minutes

About Herschel Supply Co.
Herschel Supply Co. is a Vancouver, BC based company. In 2009, brothers Jamie and Lyndon Cormack sought to be the purveyors of high-quality and durable accessories.
Their line has grown from backpacks and pouches, to travel accessories and even exclusive collaborations with world-renown artists and brands.
Today, they continue to offer the best quality accessories for men, women and children globally.
Herschel Supply Co. Review
I purchased my very first Herschel Supply Co. Pop Quiz backpack in 2013. I immediately fell in love with the design and functionality of the backpack. I am not a huge purse or handbag girl so finding an attractive and functioning backpack is a must for living in the city.
I choose backpacks because I love the convenience of having everything strapped on my back and out of my way while I am running around town. It also rains a lot in Seattle, so a water-resistant backpack is a must if I want to avoid ruining my laptop and other electronics.
Pop Quiz Backpack Review
After reviewing the specs, I decided to give the Pop Quiz backpack a try. The bag I chose (purple leopard print) was also on sale for $41 so it was a great time to give Herschel a try.
Here are the features I liked about the Pop Quiz backpack:
The high-quality material! The fabric they use is a signature coated cotton-poly fabric and the zippers are waterproof. This bag is definitely rain resistant which is great for rainy climates.
Lined laptop compartment. The laptop sleeve in the Pop Quiz bag is fully fleece lined and padded to keep your laptop safe. There's no need to buy a separate laptop sleeve. This bag has it all.
Padded straps: The padded straps are comfortable and stay over my shoulders. I did not find myself adjusting the straps often.
Sunglasses compartment: The fleece-lined compartment for your frames is one of my favorite features. This novel feature changed my perception of backpack designs forever.
Affordable: Herschel bags are affordable. It boasts a lot of functionality for what it's worth.
Easy to maintain. I throw my backpack into the washing machine then air dry. It comes out looking like new!
Limited warranty: All Herschel products come with a one (1) year warranty towards any manufacturer defects with proof of purchase. They will require you to submit a photo of your item with the damage. When damaging out, they will require you to cut the straps off the backpack and submit a photo. They will send you a gift card valid for any item on their website. Read more about their return policy.
There were not many features I did not like about the Pop Quiz backpack. I would appreciate if they included a chest strap so that it would provide additional back support for the backpack.
Overall, the construction of the Pop Quiz model could be described in two words: sturdy and reliable. This has been my go-to backpack since I purchased it. The resale value is also comparable to the original MSRP since it is a pretty popular style.
Little America Backpack Review
I recently purchased a cotton canvas Herschel backpack (which I DO NOT recommend because it gets dirty easily and has no structure). Luckily, I was able to contact Herschel's customer service line and exchanged it for something I've been wanting to try. I used my credit to buy the Little America Backpack (LAB) in emerald green.
Of the two backpacks I tried, I liked the Pop Quiz more. The design and features were just more practical.
Here is my review of what I liked and did not like about the LAB.
Here are some reasons why I did not like the Little America Backpack:
Bulky size: The backpack was too big for daily wear. They do make a smaller size in this style but there were other features that deterred me from sizing down. Read on.
Inconvenient drawstring closure: The drawstring closer drove me nuts! I would have to undo it and then dig through my backpack to find what I needed.
Very deep: The bag itself is very deep and it was often inconvenient to try to sift through my belongings to find exactly what I needed.
No sunglasses compartment. The Pop Quiz style spoiled me.
More expensive. LAB costs $110.
Not as easy to maintain. You'll have to spot clean this backpack. Throwing the faux leather straps in the machine will warp them.
Features that I liked:
Lots of space: As far as space goes, this pack holds EVERYTHING. I mean, I could go five days without having to change the contents of my bag. It's definitely an ideal camping or weekend backpack.
Padded laptop sleeve: It also has the padded laptop sleeve
1-year warranty
Other features that were cool:

High-quality magnetic button closures.
Faux leather straps. It's vegan!
Padded back and straps.
Front compartment to stow small goods. I felt the smaller compartment could have done with the faux leather straps and magnetic closure. Seemed like the double straps were overkill.
Overall, I recommend the Pop Quiz over the Little America Backpack. The Pop Quiz is more practical and functional for my daily needs. It's also much cheaper!
I hope this post helped you determine which style is best for your needs. Both backpacks are great depending on what you use for it is.
Check out the stores below that sell Herschel Supply Co.
Where to Buy Herschel Supply Co.
You can buy Herschel Supply Co. directly from their webstore. This is where you'll find the largest selection of goods made by them.
Thanks for tuning in! Please let me know your thoughts and if there are any other cool things about Herschel Supply Co. that I haven't mentioned here.
Thank you for visiting today! If you found this encouraging or informative, please connect with us on Instagram or TikTok.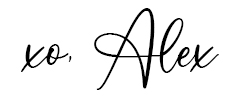 Sign up for our monthly newsletter for updates and more. We promise we won't spam you! Feel free to unsubscribe anytime.
If you're a brand and want to work with us, please visit this page to get in touch.