Reading Time:
3
minutes
Updated: 10/14/2023 | Best VIVAIA Shoes Styles
We have been wearing VIVAIA for years now and we get lots of questions regarding the quality and fit of their shoes.
We created a roundup of the best VIVAIA shoe styles based on past reviews.
Best VIVAIA Shoes Styles
#1 Tara Knee High Boots
View this post on Instagram
The Tara knee-high boots are so comfortable to wear. The sock stays put and hugs the calf so it looks very fitted and flattering.
#2 Beatrice Lace Flats
I wish they still had the Beatrice lace flats available. We LOVE these shoes.
They come with a removable lace and can easily be machine washed. They're also very durable and lightweight, which makes them perfect for traveling.
#3 Madeline Over the Knee Boots
I wear the Madeline boots very often. They're super sexy and great to wear in transition seasons. I wear mini skirts and shorts with these boots and stay pretty warm!
#4 Venus Pointed Toe Mules
I've worn my Venus pointed toe mules everywhere and they fit so beautifully. I get TONS of compliments on them.
#5 Yaffa Sandals
The Yaffa Sandals were on my radar for a while. This bow mule is SO flattering and they come in many fun colors.
#6 Charlie Thigh High Boots
This style has since been discontinued. but I still wear them. The Charlie boot was one of their first styles and it comes with a thigh-high sock fit and chunky sole.
#7 Jade Sandals
The Jade Sandals come with a short block heel, which makes them great for dressing up or down. They are surprisingly comfortable and pack very easily. We recommend sizing down in this style.
#8 Valencia Pointed Flats
The Valencia pointed flats were my first pair of VIVAIAs ever. I got the white and black colorway and they're so fun to wear. Throw on some cropped jeans, a white blouse, and accessorize with a crossbody bag and you're ready to seize the day.
#9 Doris Strappy Sandals
And finally, the style I probably put to use the most is my Doris sandals. This strappy style is so chic and the colors pretty much match everything I wear.
Thank you for visiting today! If you found this encouraging or informative, please connect with us on Instagram or TikTok.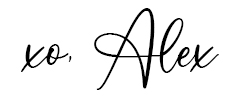 Sign up for our monthly newsletter for updates and more. We promise we won't spam you! Feel free to unsubscribe anytime.
If you're a brand and want to work with us, please visit this page to get in touch.