Reading Time:
3
minutes
If you're like the vast majority of people, you're likely quite perturbed at the idea of looking back on the traumatic series of events that was 2020. We get it. During the past 365 days, every element of our everyday lives has been measurably impacted by the COVID-19 pandemic— leaving the ways in which we go about our daily lives in disarray. Thanks to self-isolation orders, social-distancing practices, and international travel bans, our usual freedoms have been limited in hopes of slowing the spread. However in our journey's toward optimal safety, much has been lost.
So how do you begin to look at 2021 in a positive light? Even with the pandemic worsening, there are ways you can make 2021 your best year yet. Using this guide, we'll walk you through our favorite tips and tricks toward making your world a little lighter, brighter, and happier.
Step 1: Unplug
While social media is a wonderful way to bring people together and keep connected with your relatives, friends, and coworkers, it can also be highly isolating and leave you feeling like you need to maintain a certain image. This type of commitment can be stressful and debilitating on the mental health front. Unplugging from your most frequented social media sites can allow you to focus on building and caring for your mental health rather than keeping up with the Joneses.
Deactivating your social media accounts only takes a couple of simple clicks. Achieving the solace you need from the buzz of the social world around you is truly that easy.
By eliminating or minimizing the time spent on these sites, you may be able to source the clear-headedness you need these days To occupy your time in a healthy way, try these calming activities:
Reading

Watercoloring

Crocheting

Writing letters

Planting a garden
Step 2: Pick up a hobby
While a crucial part of scaling the ladder towards excellence entails putting your nose to the proverbial grindstone, it is extremely vital to recognize the things that matter most. After all, how can you function if you're constantly running on fumes? Your contentment and stability must come first. Do whatever you can to rid yourself of the classic all work, no play attitude, and shift your efforts toward making time for a few calming activities to refresh and decompress your mind and body.
Try out these fun and calming pastimes to see if anything lights your fire:

Kayaking

Fishing

Dancing

Plant collecting

Hiking

Meditation

Cross-stitching

Yoga

Sculpting

Knitting

Painting

Journaling

Running

Baking

Jewelry making

Drawing

Thrifting

Graphic design



Step 3: Meditate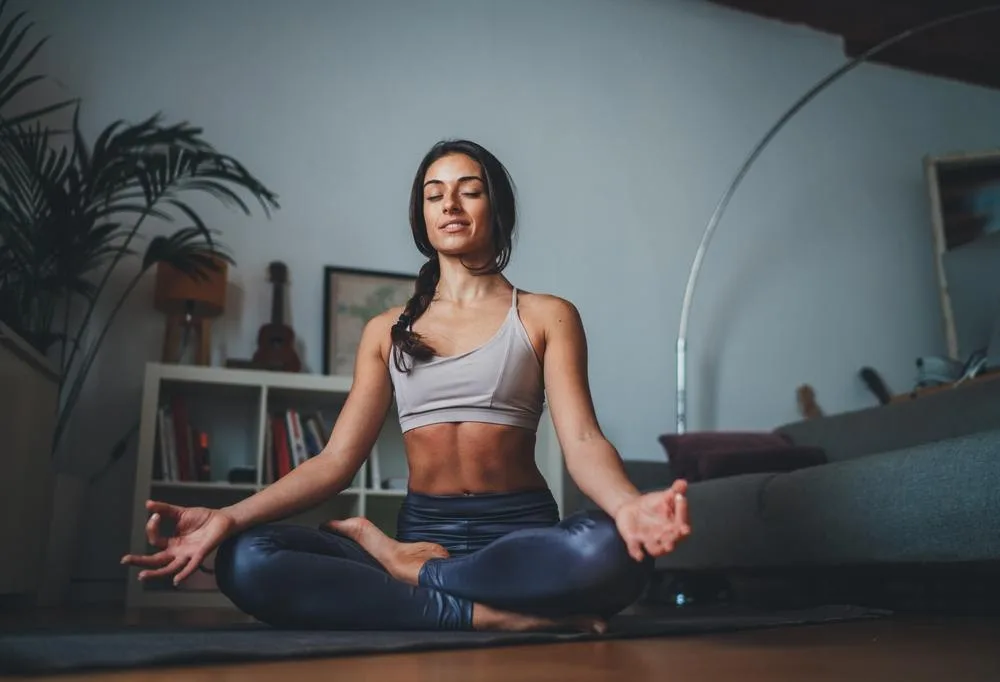 It's no secret that all successful people meditate. In fact, A-Listers like Oprah Winfrey, Madonna, Bill Gates, and Will Smith all practice morning meditation. Doing so can accomplish everything from helping clear the mind to organizing stressors. It's as simple as a 15-minute meditation session every morning.
There are a plethora of clinical meditation methods based on evidence that can seem too good to be true at first, but you can lead yourself down a road towards genuine mental wellness with a little time spent in your schedule expressly devoted to meditation.
Read up on these popular meditation types:
Chakra meditation

Mantra meditation

Unguided meditation

Transcendental meditation
Start investing
Investing can help you accomplish major financial milestones if you play your cards right. Although it may be an intimidating field to dive into, the reward can be truly life-changing if you're smart about your investing. The good news is that there are a number of free and paid-for services out there that can help show you the way toward building your wealth.
Get smart about investing with these user-friendly services to get your head in the game:
Wrapping up
With so much going on around the world, it's more important than ever to take the time to recenter yourself and refocus on the things that make you feel whole and set you up for future success. Which of these tips are you eager to try first? Let us know in the comments below!
---
Thank you for visiting today! If you found this encouraging or informative, please connect with us on Instagram, Youtube, Pinterest, Facebook or Twitter. We'd love to meet you!
Sign-up for our monthly newsletter for updates and more. We promise we won't spam you! Feel free to unsubscribe anytime.
For more fitness fashion discounts and offers, please visit our Fitness Instructor Discounts + Brands Directory or favorite brands coupon codes list.
If you're a brand and want to submit a product for us to review, please use this form to get in touch.
This site uses affiliate links. Clicking on or purchasing via an affiliate link may result in commissions for us which help keep the content flowing and lights on at Schimiggy Reviews. You may read more about this in our privacy policy.