Reading Time:
4
minutes
Updated: 9/9/2022 | Farm Rio Review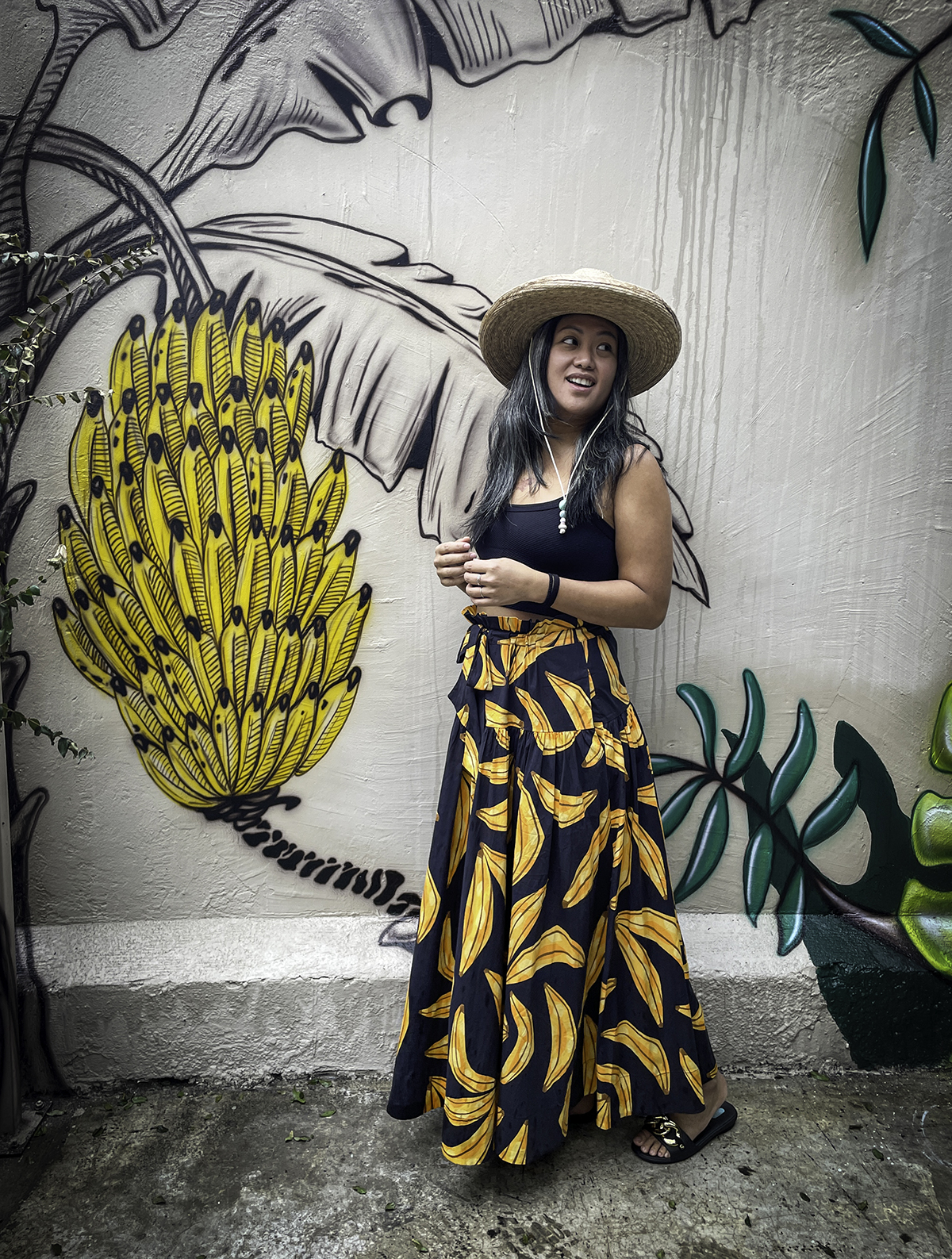 About Farm Rio
Farm Rio is a Brazilian apparel company that focuses on fun and bright fashion while being mindful of the environment. They make colorful apparel for men and women.
Their aesthetic is about bringing joy and life to all the things you approach in life.
Farm Rio Review
I stumbled upon Farm Rio while I was shopping at Anthropologie. I bought their Madrid maxi wrap dress and was hooked! It was super flowy, comfortable, and always made an impression.
I have since then tried the following items in Farm Rio:
Fresh Lemons Midi Dress with Ruffles ($240) – This dress ran super small! I would say that the size small would fit a women's size 4 but definitely no bigger than that.
Cocoa Forest Utilitary Mini Dress ($220) – I purchased this from Saks Fifth Avenue for only $40 with my American Express Platinum benefit! I got a medium and it fit perfectly! I can also wear it without the belt and leave it open at the front like a kimono or swimsuit cover-up. This is probably my most versatile purchase from Farm Rio yet!
Ripe Bananas Paperbag Midi Skirt ($185) – I LOVE this skirt! The banana print is super cute and it comes with pockets. The material is a little heavy, but it's an eye-catching skirt that pairs great with a crop top. I purchased a medium but could have totally gone with a size small because of the adjustable paper bag waist design.
Toucan's Mini Skirt ($100)- This cute toucan skirt with tropical green leaves is a must in any closet. It goes with so many of my tops. I wear shorts underneath because it can appear really short with heels or wedges.
Mix Unisex Blouse ($100) – This is a unisex top and it ran large. I went with a size small which is equivalent to a small in men's sizing.
Orange Gingham Tie Front Blouse ($100) – I thrifted this top and it fits true to size. It's super cute for summer too!
What I'm Wearing: Farm Rio Toucan Mini Skirt | VICI Collection Top | Olive and Pique Seagrass Hat | Bzees Wedges | YSL Loulou Heart Sunglasses
What I'm Wearing: Farm Rio Ripe Banana Midi Skirt | Kitty Gains Riley Crop Top ($30) | Oka-B Chance Sandles | Lack of Color Palma Western Hat ($100)
Farm Rio Pros
Truly Sustainable – Farm Rio is a 100% carbon neutral company with operations in Brazil. All their materials are sustainably procured and manufactured. And for every item sold, Farm Rio plants a tree. To date they have planted over 500,000 trees in their reforestation efforts. Read more about their sustainability efforts here.
Fun and unique prints and patterns. Their patterns are so much fun! Each one is unique and brightly colored for any destination you decide to wear them to.
Farm Rio Cons
Runs small. We recommend sizing up one or even two sizes in Farm Rio apparel. I tried a size small dress and it fit more like a size 4.
Their fabric does not stretch. Farm Rio's material has very little to no stretch. You will definitely want to size up when shopping with them.
Expensive – Farm Rio is not the most affordable brand. They do have good resell values if you decide to sell your used Farm Rio on the secondary marketplace.
No wishlist feature. I LOVE a lot of their pieces and wish they offered a wishlist feature on their blog so I could save my favorites to buy later.
What I'm Wearing: Farm Rio Orange Gingham Tie Front Top (thrifted) | Everlane A Line Denim Shorts ($68) | The Sak Sandals and Liv Handbag | Wallaroo Catalina Hat ($51)
Where to Buy Farm Rio?
Buy Farm Rio directly on their website or in-store.
I am also always trying to sell my Farm Rio. If you're a size medium and interested in taking these pieces off my hands, please message me on Instagram. I'm always happy to send my clothes to a good home.
You may also be able to find great deals on Farm Rio at the following retailers:
If you liked this article, you might enjoy these too:
Brands that are Similar to Farm Rio
If you found our Farm Rio review helpful, please share it. Thanks for your support!
---
Thank you for visiting today! If you found this encouraging or informative, please connect with us on Instagram, Youtube, Pinterest, Facebook or Twitter. We'd love to meet you!
Sign-up for our monthly newsletter for updates and more. We promise we won't spam you! Feel free to unsubscribe anytime.
For more fitness fashion discounts and offers, please visit our Fitness Instructor Discounts + Brands Directory or favorite brands coupon codes list.
If you're a brand and want to submit a product for us to review, please use this form to get in touch.
This site uses affiliate links. Clicking on or purchasing via an affiliate link may result in commissions for us which help keep the content flowing and lights on at Schimiggy Reviews. You may read more about this in our privacy policy.