Reading Time:
3
minutes
Current Carbon38 Deals
You can use discount code SHMGY25 for 15% off your first two orders. Shop now→

You can also check their sales section for regularly added products. Shop Carbon38 deals!
You're probably here looking for a Carbon38 coupon code. If you want to skip the review, click here to receive the discount. It will show up in your cart during checkout.
Read on if you're interested in knowing what it's like to shop on Carbon38.
What is Carbon38?
Carbon38 is the Net-a-Porter for the fitness fashionista.
Carbon38 is a high-end e-commerce site stocks fashion-forward fitness brands including Alo Yoga, Lucas Hugh, Michi, Onzie, K-Deer and my most recent favorite – Ultracor.
Carbon38 has quickly become a fashion hub for the active woman looking for an alternative to lululemon or Nike. The brand has also created their own line of Carbon38 sportswear.
Co-founders Katie Warner Johnson and Caroline Gogolak are ballet dancers and former Harvard grads who combined forces to bring high-quality sportswear to the modern-day entrepreneurial and athletic woman.
Carbon38 is online-based and based out of Los Angeles, Calif. Together, the duo aims to bring unique fashions that are not commonly found in day to day fitness fashion.
The name Carbon38 has geeky origins. Warner Johnson says, "If you add up all the carbon atoms in all the humans on earth, it's 10 to the 38th power, and the URL was on sale for $1.99 on GoDaddy.com."
With an arsenal of brands from all over the world (Australia, Sweden, Brazil, London, Paris and others from LA, NYC, Toronto….just to name a few), this makes Carbon38 a leading contender in high-end athleisure-wear.
Therefore, Carbon38 buyers curate based on what they would personally wear and want the pieces they offer to transition easily from studio to street. This involves a lot of product testing at the gym and then running off to meetings. If it wears well, feels good, and they get compliments, then they will carry it. They also have their own line of Carbon38 branded activewear and evening wear.
Carbon38 offers products ranging from $40 to $400! They're catering to every woman and every budget out there. If it's a brand that is interesting to the team, no matter the price point, they will surely provide it to their customers.
The #Team38 is always on the hunt for what is new and fresh. They are constantly swapping out brands and styles so that what they offer stays current and gives their customer a reason to keep checking back.
Above all, they have kept true to their promise of launching something new and exciting almost every other day (newest arrivals). They carry limited quantities so that they can keep their offerings fresh, hot and on trend!
My Experience Shopping at Carbon38
I found out about Carbon38 after searching for Michi on the Internet. I was just barely venturing into my yoga journey and boggled at how a pair of leggings I saw on a cohort at Equinox (a high-end gym) could cost that much! While checking their online store, I found the sales section.
The whole Alo Goddess legging craze was currently going on, so I purchased three Alo Goddess leggings from Carbon38 on sale! I had never tried Alo Yoga prior to buying them from Carbon38. Luckily Carbon38 provides size charts for each of the brands offered in their store, which helped me greatly in determining my size.
My package arrived within 4 days and I received a Carbon38 drawstring tote as a thank you for my purchase. I was in love with my leggings. I also received an amazing deal on the pants ($60 per pant, original MSRP is $98).
Also, the online shopping experience was so easy! I also created an account and was able to easily track my orders.
You can also check out my other Carbon38 reviews here:
Why You Should Shop at Carbon38
Free shipping and returns on orders of $200+.
They offer quality brands as well as an in house brand of activewear and dress wear.
Responsive customer service! They'll return your emails within 24 hours and sometimes it's automatic so you don't have to wait on an actual customer service agent.
Receive a FREE drawstring bag with every order! If you don't need them, feel free to donate them.
Carbon38 Coupon Code
Get 15% off your first two (2) orders at Carbon38 discount code SHMGY25.
**Carbon38 offered 25% off codes in the past but as of August 2019, they've lowered the discount.
Where to Buy Carbon38
Shop at Carbon38 and use code SHMGY25 for 15% off your first two orders. Enjoy free shipping AND returns on purchases of $200+.
You can also check out their sales section for awesome deals on Carbon38 apparel and other brands.
You can also find great Carbon38 deals on the following third-party marketplaces such as:
Mercari - Use code SYVFUT for $10 off your first purchase.
Poshmark - Use code SCHIMIGGY for $5 off your first purchase.
Carbon38 Giveaway!
I am also running a Carbon38 giveaway for the rest of 2019! One lucky winner will win a $100 USD gift card to Carbon38! That's enough for a pretty pair of Carbon38 leggings or anything else you've been eyeing. Winner be notified on New Years Day 2020! Good luck everyone!!! Winner will be notified via e-mail and on the Schimiggy Reviews newsletter!
This post was not endorsed by Carbon38. I am just proud to be a #Team38 Ambassador!
If you found our Carbon38 coupon code post helpful, please share it on Pinterest. Thank you!
Thank you for visiting today! If you found this encouraging or informative, please connect with us on Instagram or TikTok.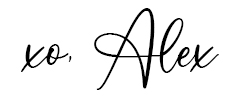 Sign up for our monthly newsletter for updates and more. We promise we won't spam you! Feel free to unsubscribe anytime.
If you're a brand and want to work with us, please visit this page to get in touch.