Reading Time:
5
minutes
Updated: 10/29/2019 | Best Unicorn Leggings
Unicorns are magical creatures that symbolize the unattainable and at the same time they also represent success. Altogether, they've become a metaphor for achieving the impossible. Although unicorns are not real (sorry to burst your bubble), I still love the idea of the unicorn because it symbolizes hope and dreams.
In my search for the perfect unicorn leggings, I ended up finding more unicorn magic than I could handle.
Below are some unicorn printed AND unicorn-inspired leggings. I would own them all if my boyfriend would allow me. Alas, I wanted to share this unicorn magic with you so that you may always pursue your dreams and never believe that anything is impossible!
---
#1 Arthletic Wear
Arthletic Wear is a Serbian activewear brand. They not only have one, but they have TWO unicorn legging styles. Both are pretty whimsy designs that will ignite the fun in your practice.
The original print (left pant) also comes in kids sizes and in a leotard/swimsuit. Use code YOGANEWS for 20% off your orders.
#2 Werkshop
Chriztina Marie of Werkshop does it again! Werkshop has amazing artwork printed onto premium Italian sport fabric. You won't stop at just one pair of Werkshops. Buy Werkshop leggings here and get $10 off when you sign-up for their e-mails. You can also read my Werkshop reviews here.
Get $10 off your first order with code SCHIMIGGY at WERKSHOP.
#3 Teeki Unicorn Wrangler Hot Pants
Teeki makes these awesome unicorn wrangler pants. The design is almost realistic and the Western mountain setting makes me want to take a retreat in Sedona, Arizona. They are constructed with a tall waistband to hide your muffin top and the fabric fit like a second skin.
The leggings are backed in white and I would suggest ordering true to size as the leggings do tend to stretch but fit small when first worn. Check out my review of Teeki Elephant Love leggings here.
#4 Black Milk
Black Milk is an Australian brand and they also have TWO unicorn prints. Their fabric is soft and has a slight sheen. Their designs are unique and I would say many of their designs tend to look very gothic (with the exception of this bright unicorn pattern).
The quality is excellent, however, the leggings are constructed with a thin enclosed elastic waistband which does not hide the muffin top well. They have two unicorn patterns to choose from, one with Robot Godzilla and one without. Both prints are unfortunately sold out.
#5 Goldsheep
Goldsheep leggings are fun! These unicorn emoji leggings are sure to be eye catching and all around whimsy. I'm not keen on wearing emojis on my leggings but you might be.
Goldsheep leggings are similar to Black Milk leggings with the exception of a tall waistband.
#6 Poprageous Unicorn Dream Legging (in black and purple)
Poprageous makes these fun neon leggings. The leggings come in both purple and black. I love that they now incorporate a tall waistband for a more slimming high-waisted look.
Get 20% off at Poprageous when you use this link.
#7 Purusha People Ocean Rainbow Leggings
Purusha People's Ocean Rainbow leggings don't necessarily have unicorns printed everywhere on the fabric, but they are reminiscent of magical unicorn colors. For a more subtle unicorn look and feel, go with these made to order leggings by Purusha People. They look amazing on!
Related: Purusha People Review: Ocean Rainbow Leggings
#7 Flexi Lexi
Flexi Lexi leggings are some of the best around. I love their designs. There is literally something for everyone. They're based out of Thailand and unfortunately, shipping does run on the more expensive side.
You can also find them on Amazon. Also, check my Flexi Lexi leggings review for how they fit and perform.
#8 Terez Unicorn Inspired Leggings
I chose these Terez prints because they remind me of unicorn blood from Harry Potter. I love Terez's prints. They come in both regular and tall waistband heights. Terez is pretty popular so expect some prints to be sold out!
Check out our Terez tall band leggings review.
#9 Exotica Athletica Unicorn Collection
Exotica Athletica is based out of Australia. They have an entire Unicorn Collection that includes bras, shorts and even kidswear so that you can match with your mini. Prices range from $50 to upwards of $140. Start saving your pennies!
#10 EVolution and CReation (EVCR) Unicorn Bliss Leggings
EVCR is a TJ Maxx brand. These leggings are only $24.99 and hold up really well. The fabric is similar to Inner Fire leggings and is super durable and comfortable.
Related: Evolution and Creation Review: Floral Stitching High-Waist Leggings
#11 Rage On
Rage On is an online based retailer that creates all the rage when it comes to all things pop culture. I saw their Lisa Frank collaboration and the unicorn prints immediately caught my eye (and heart).
They offer a variety of prints and there's something for everyone here!
#12 Bombsheller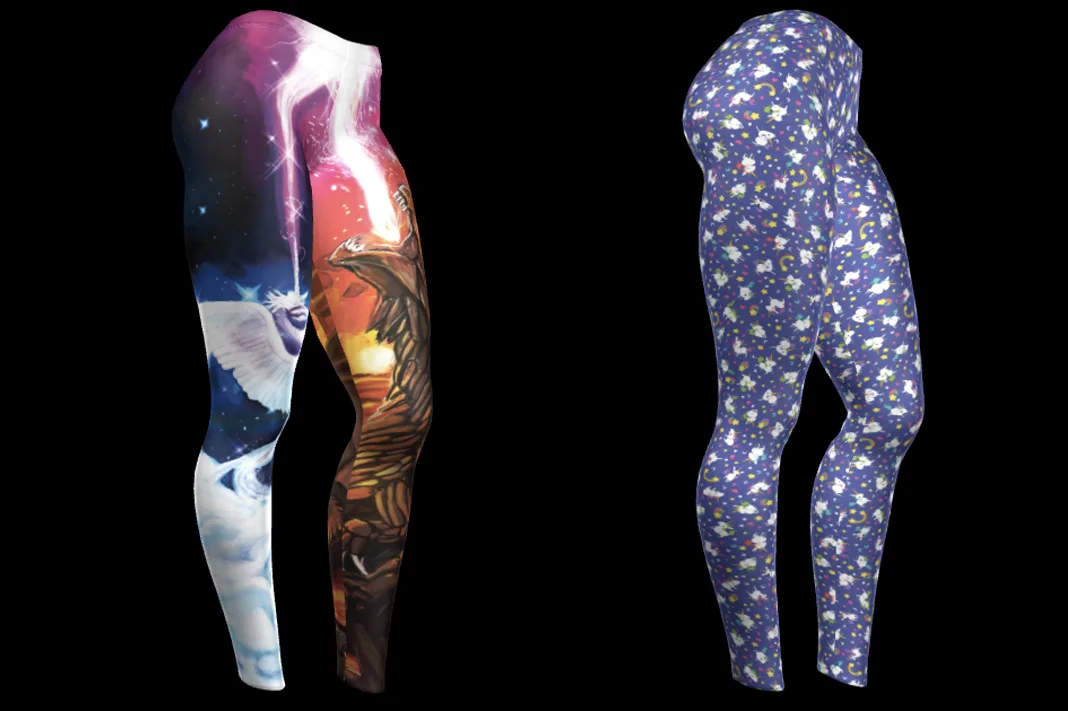 Bombsheller is a Seattle based leggings company that offers geek, grunge and fantasy inspired leggings. They have a couple unicorn printed designs: #UnicornvsDragon (left) and #KawaiiUnicorn (right).
Check them out here. Use code SCHIMIGGY for 10% off your orders.
Thank you for visiting today! If you found this encouraging or informative, please connect with us on Instagram or TikTok.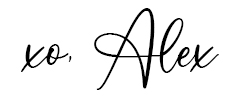 Sign up for our monthly newsletter for updates and more. We promise we won't spam you! Feel free to unsubscribe anytime.
If you're a brand and want to work with us, please visit this page to get in touch.