Reading Time:
3
minutes
Updated: 3/31/2023 | Best Shampoo for Gray Hair
When I started letting my hair go grey naturally, I noticed that it became very wiry and dry. I consulted with my hairdresser and they recommended the following shampoos to combat my dry gray hair.
Best Shampoo for Gray Hair
#1 Go Gray
Go Gray hair products are made to make your gray hair shine! I recommend the Clarifying or Purple Toning Duo kits.
They have really brightened and revitalized my gray hair.
#2 Roux
I love Roux's Precious Oils collection. Their products are sulfate free and the oils really help keep moisture in my hair.
I recommend the shampoo, condition, and hair mask. Use it daily and see your hair transform in weeks.
#3 Le Labo
Le Labo is another sulfate-free shampoo brand that I've used extensively. I love their fresh-scented shampoos and conditioners.
Read my full Le Labo review here.
#4 Kiehl's
Kiehl's also makes sulfate-free shampoos that are great for all hair types. We highly recommend their nourishing olive oil shampoo and conditioner. It's super moisturizing and has a light smell that won't bother those who are sensitive to smells.
#5 Oribe Silverati
The Oribe Silverati collection is made to help illuminate gray hair. It works, but it'll also cost you a pretty penny. Oribe is a hair care brand that will run you $300+.
Read our full Oribe review here to see if it's worth it.
#6 TRIHARD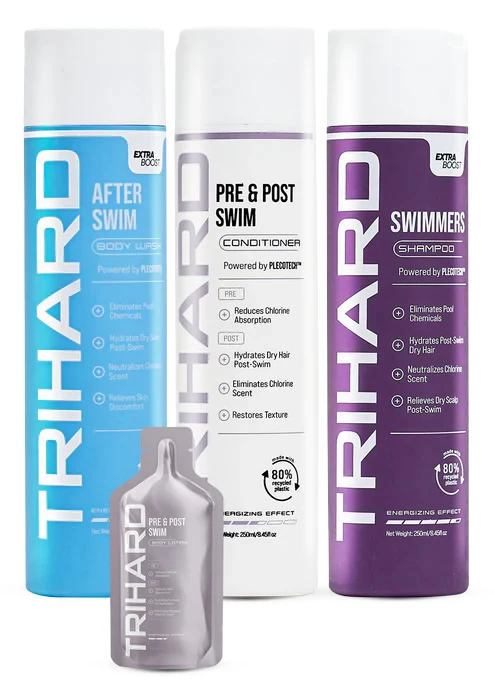 If you're an avid swimmer or jacuzzi-er (like me) you will want to give TRIHARD a try.
TRIHARD makes shampoo for athletes and people who expose their hair to chlorine frequently.
Because gray hair is brittle and can get damaged easily, chlorine can easily damage gray hair. Use their shampoo and conditioner to protect your hair and keep it moisturized.
#7 Arey
Arey makes hair products that specifically slow down your transition to gray hair and make your hair appear less gray.
Receive 25% off your order when you sign-up for their subscription program.
#8 Redken
Redken's Color Extend Color Depositing Graydiant Shampoo is perfect for those who want to buy in bulk and have a dependable hair care product. Many gray hair products can be small and used up quickly.
If you enjoyed this article on gray hair, you might like these as well:
If you found our best shampoo for gray hair article helpful, please share it. Thanks for your support!
---
Thank you for visiting today! If you found this encouraging or informative, please connect with us on Instagram, Youtube, Pinterest, Facebook or Twitter. We'd love to meet you!
Sign-up for our monthly newsletter for updates and more. We promise we won't spam you! Feel free to unsubscribe anytime.
For more fitness fashion discounts and offers, please visit our Fitness Instructor Discounts + Brands Directory or favorite brands coupon codes list.
If you're a brand and want to submit a product for us to review, please use this form to get in touch.
This site uses affiliate links. Clicking on or purchasing via an affiliate link may result in commissions for us which help keep the content flowing and lights on at Schimiggy Reviews. You may read more about this in our privacy policy.