Reading Time:
5
minutes
Updated: 4/8/2022 | Tech Bag Essentials
Looking to organize and beef up your tech bag? You've come to the right place!
An organized and intentional tech bag will help you live a more purposeful life. Many times we'll bring things with us that we won't use for years. It literally just sits in you bag and goes unnoticed.
We are advocates for decluttering your gadget bags and only bringing the items you actually need.
Desire purpose over your possessions, always.
Tech Bag Essentials
Here are the items we need to have in our tech bag.
#1 USB + Charging Cables
Bring charging cables that you need. This can include micro-USB, USB-C, Lightning cables, etc.
We have an iPhone 12 Pro, so a wireless MagSafe charging cable from Sonix is super convenient to have. They snap onto your phone and come with a reflective surface that doubles as a mirror when you need it.
#2 Wireless Earphones
For those without Apple Airpods…we swear by our Jaybird Vista wireless earphones and have a few sets that we use regularly.
The Vista is shockproof (made for high-impact activities like running and CrossFit), waterproof AND lasts 6 hours. Which is better battery life than a lot of other brands, including Apple.
#3 Cable Shorteners and Wraps
Here is a great way to avoid tangled cords. We love using cable shorteners and wraps to keep our gadgets organized, neat, and untangled.
Brands that we love include:
#4 Power Bank
A power bank is a must if you're traveling long-distance and don't have access to a power source.
We also recommend placing your phones on airplane mode or simply turning them off while you explore. You'll find that it's more liberating to travel sans technology.
We love power banks by Duracell and sustainably made ones by Nimble.
Use this link to save $10 off your first order at Nimble.
#5 Day Owl Tech Bag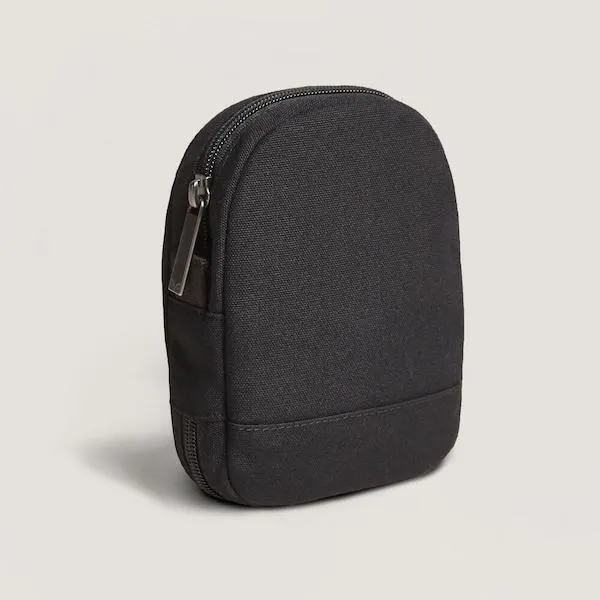 We keep all our tech gadgets in our Day Owl tech bag. We chose this because it's sustainably made AND it fits all our tech essentials in a compact case.
We find that the smaller our cases are, the more intentional we are with our accessories. We travel with what we need rather than what we think we may need.
Why bring something if you don't use it? Only bring the things you know you'll definitely be using.
Use this link to save 20% off your first order at Day Owl.
#6 Power Splitter Wall Plug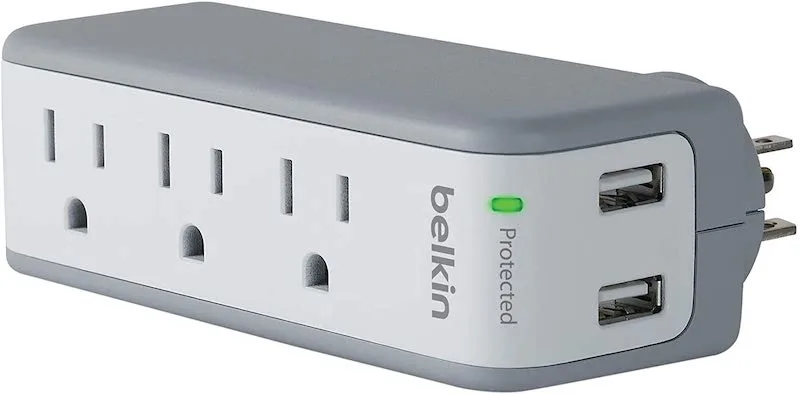 Oh man, when we stay in places where there are only a couple of outlets, a small power splitter is a savior! Choose one that has enough three-prong and USB outlets. We prefer compact wall surge protectors by Belkin.
#7 Macbook Pro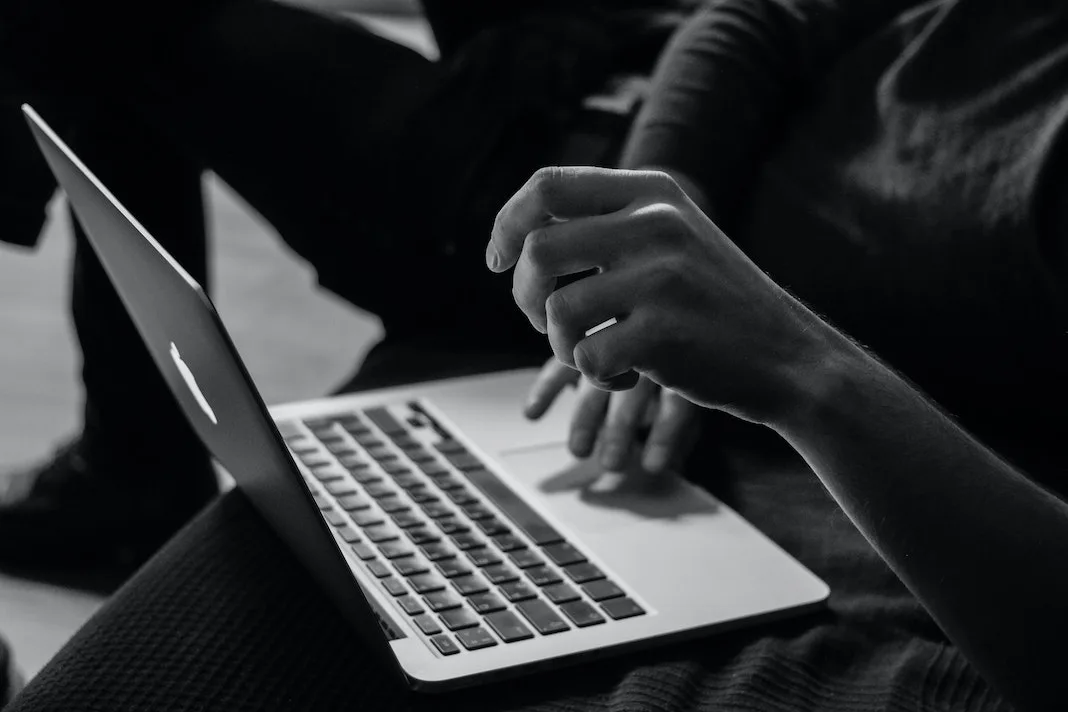 We always have our Macbook Pro on us. It allows me to work, edit images, and just stay connected to friends and family wherever I am.
#8 Portable Speakers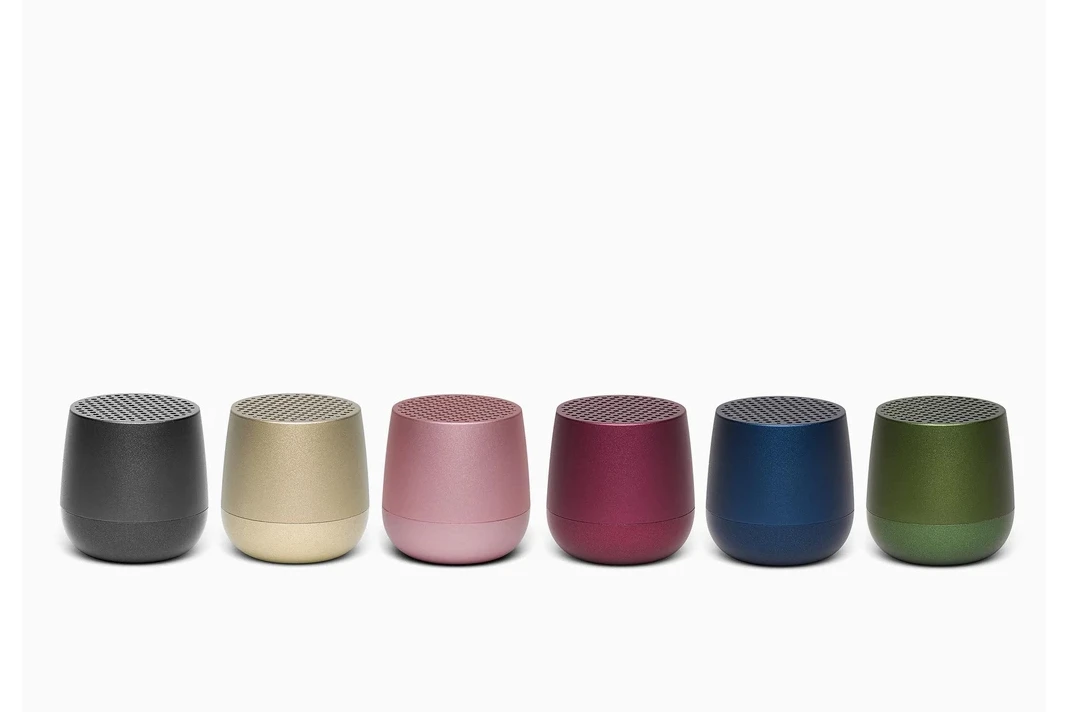 Lexon makes the Mino Speakers which are super portable. We have two in our bag since each speaker has only 3 hours of battery life. They also double as wireless camera remotes.
Buy them at Bandier and use this link to save 25% off your first order. You can also buy them at Nordstrom Rack.
#9 Joby Gorilla Pod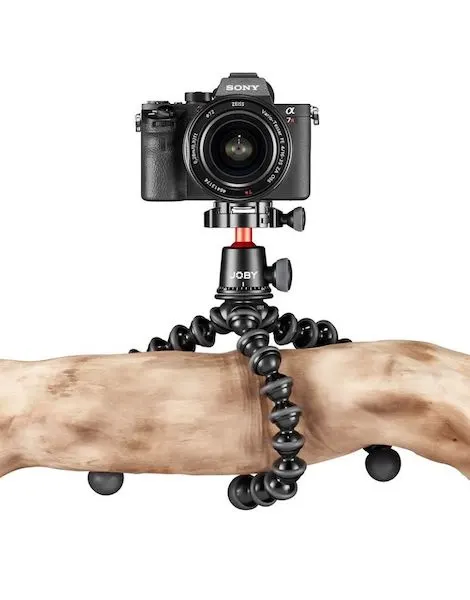 The Joby Gorilla Pod is perfect for traveling minimalists. The ambulatory legs allow you to attach the Gorilla Pod to anything. We recommend getting the joint head and camera phone holder to accompany your Gorilla Pod.
#10 Sunglasses
We never forget our Quay sunglasses. Most backpacks come with a sleeve for sunglasses. We recommend using it and keeping your favorite pair of shades in the event that you need them.
#11 Pretty Phone Cases
Here are our favorite places to buy phone cases.
#12 MaskFone
The Mask Fone is an essential item in our bags. It's a mask with an earphone attached!
#13 Day Owl Backpack
And finally, we keep all our tech bag essentials in our Day Owl backpack. We love their sustainable practices and each bag is packed with functionality that you'll find useful for traveling.
There are plenty of pockets, sleeves and even a neoprene lined pocket big enough for a wine bottle!
Read our Day Owl backpack review and use this link to save $15 off your first purchase.
Did you find our tech bag essentials helpful? Please share it on Pinterest. Thanks for your support!
---
Thank you for visiting today! If you found this encouraging or informative, please connect with us on Instagram, Youtube, Pinterest, Facebook or Twitter. We'd love to meet you!
Sign-up for our monthly newsletter for updates and more. We promise we won't spam you! Feel free to unsubscribe anytime.
For more fitness fashion discounts and offers, please visit our Fitness Instructor Discounts + Brands Directory or favorite brands coupon codes list.
If you're a brand and want to submit a product for us to review, please use this form to get in touch.
This site uses affiliate links. Clicking on or purchasing via an affiliate link may result in commissions for us which help keep the content flowing and lights on at Schimiggy Reviews. You may read more about this in our privacy policy.