Reading Time:
3
minutes
Updated: 8/15/2023 | What's In My Festival Fanny Pack
Fanny packs are the way to go when it comes to music festivals. These cute pouched accessories come with adjustable belt straps so that you can wear them as a belt bag or crossbody.
Related: Best Fanny Pack Styles & Brands
They are our accessory of choice when it comes to music festivals, hikes, traveling, outings, and more. They're so practical and useful.
Festivals require you to be out for long periods of time. When deciding where to hold your belongings, opt for a fanny pack.
Wondering what goes into a fanny pack? Here is our list of fanny pack essentials that we belive should be in every fanny pack.
What's In My Festival Fanny Pack
#1 Cell Phone
You'll need a cell phone so you can contact and meet up with friends at the festival. Make sure you keep your cell phone secured so that it does not get stolen or accidentally fall out.
#2 Charging Cable and Adapter
Always bring a short charging cable and adapter in case there are outlets. You never know when you'll need it and should always be prepared.
#3 Power Bank
We love this super compact battery pack by Clutch. It's the world's thinnest charger at only 3mm wide. It charges quickly and easily via a USB-C.
View this post on Instagram
#4 A Cotton Handkerchief
A handkerchief is a necessity for us. We use it to clean our phone camera lenses, to wipe off any sweat from our bodies, or as a napkin when food and beverage vendors are out of stock.
Seriously, it's so handy. You'll wonder why you never had one to begin with. Always choose cotton because it's easy to clean and absorbs easily.
#5 Driver's License
Never leave without your driver's license or ID card. You never know when you'll get carded to buy booze or need to verify your identity.
#6 Credit Cards
Bring your best point-earning credit cards People usually tend to spend freely at festivals. It's best to earn major points when you're having fun at the festival!
We like to use our points to book travel towards future festivals and vacations.
#7 Lipstick or Lipbalm
Don't let all the partying dry your lips. You also never know when you'll meet a cutie and want a make-out sesh.
#8 Hand Sanitizer
Hand sanitizer is perfect for keeping your hands clean and for when the restroom runs out of hand soap.
#9 Handheld Rechargeable Fan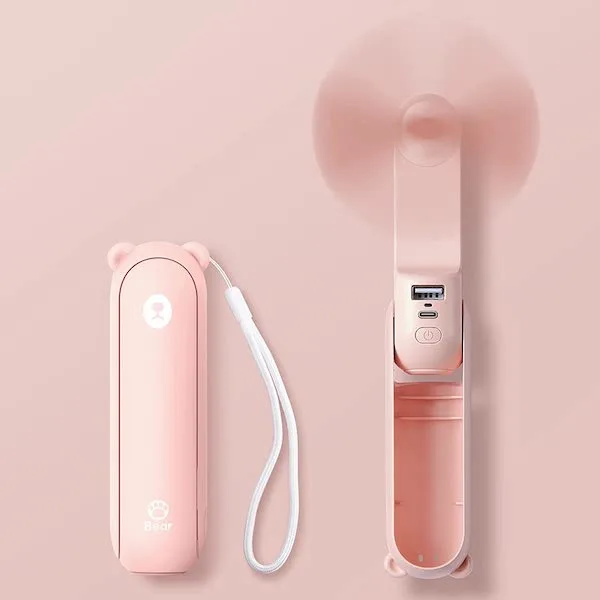 We depended on our handheld rechargeable fan to keep cool in warm weather.
It recharges via USB-C, runs for up to 20 hours, has a wrist strap, a flashlight, and can even be propped up against a flat surface!
You'll also get a lot of people asking you where you got your cool fan! Trust me, if there is one thing you need to combat the festival heat, this is it!
We also included it in our what to bring to festivals guide and in our unique travel gear post because you'll need it here too!
#10 Sunscreen
Sunscreen is a must to protect your skin from the harsh weather. Most festivals are held in warmer months. We prefer to use sunscreen sticks because they are compact and glide on smoothly.
#11 Sunglasses
Sunglasses are the best accessory to have. They protected your eyes from the sun, so protect your eyes because they're the only set you have!
Related: Best Sunglasses for Asian Faces
For longer festivals or when it rains, we prefer to bring a small backpack and add the following items:
Best Festival Fanny Packs
Wondering which fanny packs are best for festivals? We love the following styles and brands:
If you found our What's in my Festival Fanny Pack article helpful, please share it. Thanks for your support!
---
Thank you for visiting today! If you found this encouraging or informative, please connect with us on Instagram, Youtube, Pinterest, Facebook or Twitter. We'd love to meet you!
Sign-up for our monthly newsletter for updates and more. We promise we won't spam you! Feel free to unsubscribe anytime.
For more fitness fashion discounts and offers, please visit our Fitness Instructor Discounts + Brands Directory or favorite brands coupon codes list.
If you're a brand and want to submit a product for us to review, please use this form to get in touch.
This site uses affiliate links. Clicking on or purchasing via an affiliate link may result in commissions for us which help keep the content flowing and lights on at Schimiggy Reviews. You may read more about this in our privacy policy.