Reading Time:
8
minutes
Updated: 9/26/2023 | Best Fanny Pack Styles
Sometimes I feel like I'm the only one with this weird affinity for those things associated with wandering tourists and 80's high school teens. They cut you in a funny spot and make your shirt bunch out. And then the most nonexistent muffin top suddenly appears out of nowhere.
But please, don't leave yet. I want to convince you to try this fanny pack trend because it is the BEST accessory to wear hands down.
I first fell in love with my eco-friendly, vegan leather, perforated, and perfectly compartmentalized Matt & Nat waist bag. I bought it on Gilt.com and for only $20 and it fit the bill. I wanted to go out and not worry about where to stow my belongings.
Wearing a fanny pack is my way of saying F U to current fashion trends. The rebel in me wants to influence others to do exactly the same, as the old adage goes – you do you!
Benefits of Wearing a Fanny Pack
There are so many benefits to wearing a fanny pack. Here are just a few of my faves:
You get to be HANDS-FREE. I repeat, you get to be hands-free! I love to dance and I hate dancing with a purse clutched in my hand. The hand cramps are just ridiculous. The purse can fly out of my fingers at any moment and smack someone in the face. It is dangerous! A fanny pack is my go-to accessory for festivals, raves, parties, and life. They're basically guaranteed to help you be worry-free! And who doesn't love this freedom?
They come in various sizes, materials, and colors. The possibilities (to enjoy a hands-free life) are endless! Fanny packs can range from $10 to $5,000. My dream fanny back (or the appropriate term for a high-end fanny pack is a "waist bag") is by Chanel.
Packs Light: Since they're small, waist bag will require you to be efficient with what you carry. Take only what you need in your fanny pack. Leave the rest of that junk behind. Minimalism is key to a happy fanny pack lifestyle.
Related: What to Wear to a Rave Festival
Guide to Choosing a Fanny Pack
Wearing a fanny pack is a test of how comfortable we are in our fashion choices. We stop bowing to the "What Not to Wear" gurus and reach a point where we make decisions based on what makes life easier. With so many styles to choose from, here are some qualities to look for when you're shopping for a fanny pack.
How to Choose a Fanny Pack
Shape: Do you want your pack to be in the shape of an oval, rectangular, circular, horseshoe, etc. The options are endless really. The most traditional shape is a trapezoid shaped fanny pack that sits at the front or back of the body.
Size: What do you want to carry in your fanny pack? Make sure it fits all your necessities. A small fanny pack will force you to leave certain things behind and only bring necessities. A fanny pack that is too big may be too heavy for prolonged wear. Determine what your necessities are and go for a fanny pack that fits everything you need.
Pockets: Think about how many pockets you need and if they need to have zipper or velcro closures. I personally love the hidden pocket behind the pack to stow my credit cards and keys. The main pocket should be spacious enough for all my necessities. A smaller external pocket is nice but usually useless for me. For me, at least one of the pockets has to fit my mobile phone.
Material: There are so many options to choose from. Do you want genuine leather, nylon, recycled fabric, vegan leather, etc. Waist bags made of animal hide will be more expensive than some of their synthetic counterparts.
Design: There is a myriad of designs available for your choosing.

They can be soft or hard-cased (shaped).
You can choose between studded and smooth surface designs.
Some fanny packs are adorned with ruffles, fringe, foil, keychains and more. Determine if you want a simple or flashy fanny pack and go from there.
The buckle can be like a traditional belt with loops or a clasp that clicks when you wear it on your body.

Cost: Fanny packs can range from $10 to upwards of $4,000.
Best Fanny Pack Recommendations by Brand and Style
Here are my best picks for fanny packs for all types of budgets and styles.
Read on the find the perfect utility bag for your hips.
#1 Best Starter Fanny
The Jansport 5th Ave Fanny Packs ($20) are great for music festivals, casual totin' around, and zipping your way through your daily errands.
You can also use a ziplock bag inside my bag to protect my electronics.
#2 Most Badass Fanny Pack
I love the Michael Kors Studded Belt bag ($198). It's made of genuine leather and the studs are very attractive/urban. This fanny is spacious and has a pocket in the rear as well. It's definitely the adult fanny in terms of price and design.
Dress your outfit up or down with this baby. Don't like the studs? Opt for their basic leather fanny ($168) or Signature monogram fanny ($144) instead.
#3 Most Practical – lululemon Everywhere Belt Bag
Out of all my waist bags, I probably wear lululemon's Everywhere Belt Bag ($38) the most. This sporty bag is very well made and easy to clean.
The interior has various compartments so that you can keep your important belongings organized and easy to access. It definitely fits a smartphone and more!
#4 Most Compact – ANDI Fanny Pack
ANDI New York is an eco-friendly handbag company that is known for its convertible signature bag.
They also offer various fanny pack styles that can be converted into crossbody bags and clutches. The material is durable and lightweight. You'll love all the compartments and features of ANDI products.
Related: The ANDI Signature Backpack Review
#5 Best Waterproof Fanny Pack – BOTE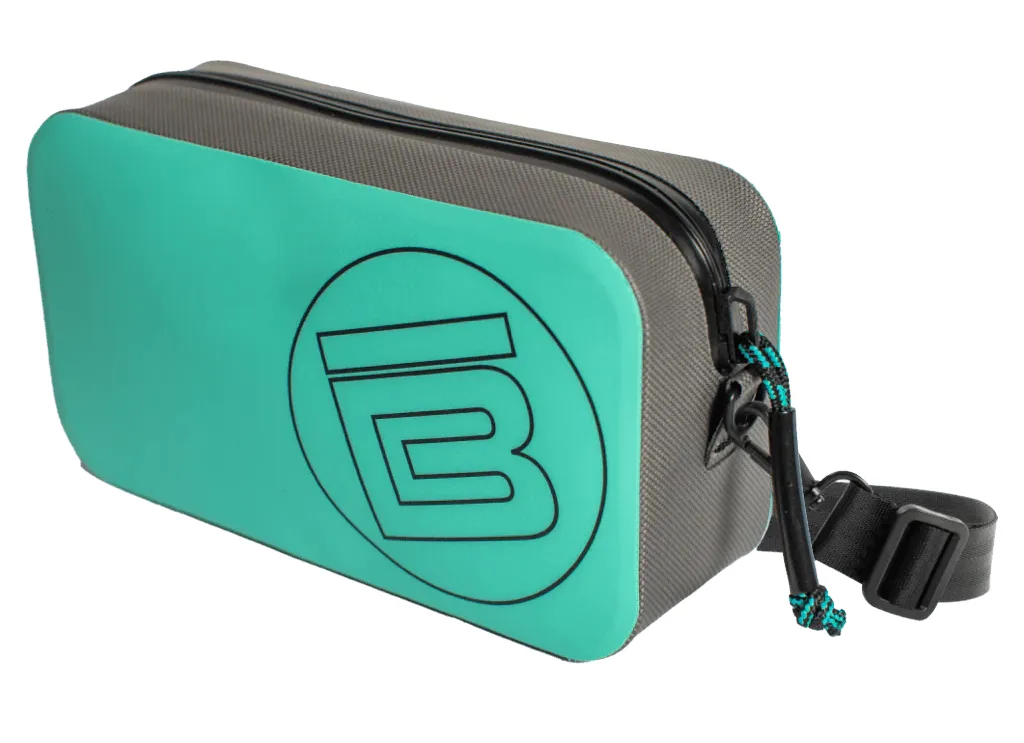 BOTE's Highwater Hitchhiker bag is a waterproof bag that is made to attach easily to BOTE SUP Boards via a velcro strap or MAGNEPOD™.
The bag includes a carry strap that allows for multi-wear (crossbody or fanny pack) and hands-free carrying. The patented TRU® Zip zipper is fully waterproof, dustproof, airtight, and submersible (IP67).
Our waterproof BOTE fanny pack saved us on our trip to the Greek islands. It is completely waterproof with a window in the rear so that you can access your phone while in the ocean.
#6 Most Stylish Fanny Pack – AllSaints Sid Waist Bag
I am obsessed with this waist bag from the AllSaints Fall/Winter 2018 collection. It offers effortless style and comes with a grommet belt band because Sid would've approved it. It only costs $148! Buy it here.
#7 Most Sustainable Fanny Pack – Day Owl
Day Owl is one of our favorite accessory brands! They make sustainable backpacks and combo crossbody fanny packs.
Their Crossbody style ($55) is a combo crossbody and fanny pack bag that is made from ethically recycled plastics and comes in four colorways.
It has a magnetic closure and strap mechanisms for easy wearing. We also love that it looks compact yet holds a lot. And did we mention it's sustainably made?
#8 The Most Active Fanny Pack – Lolë Jamie Belt bag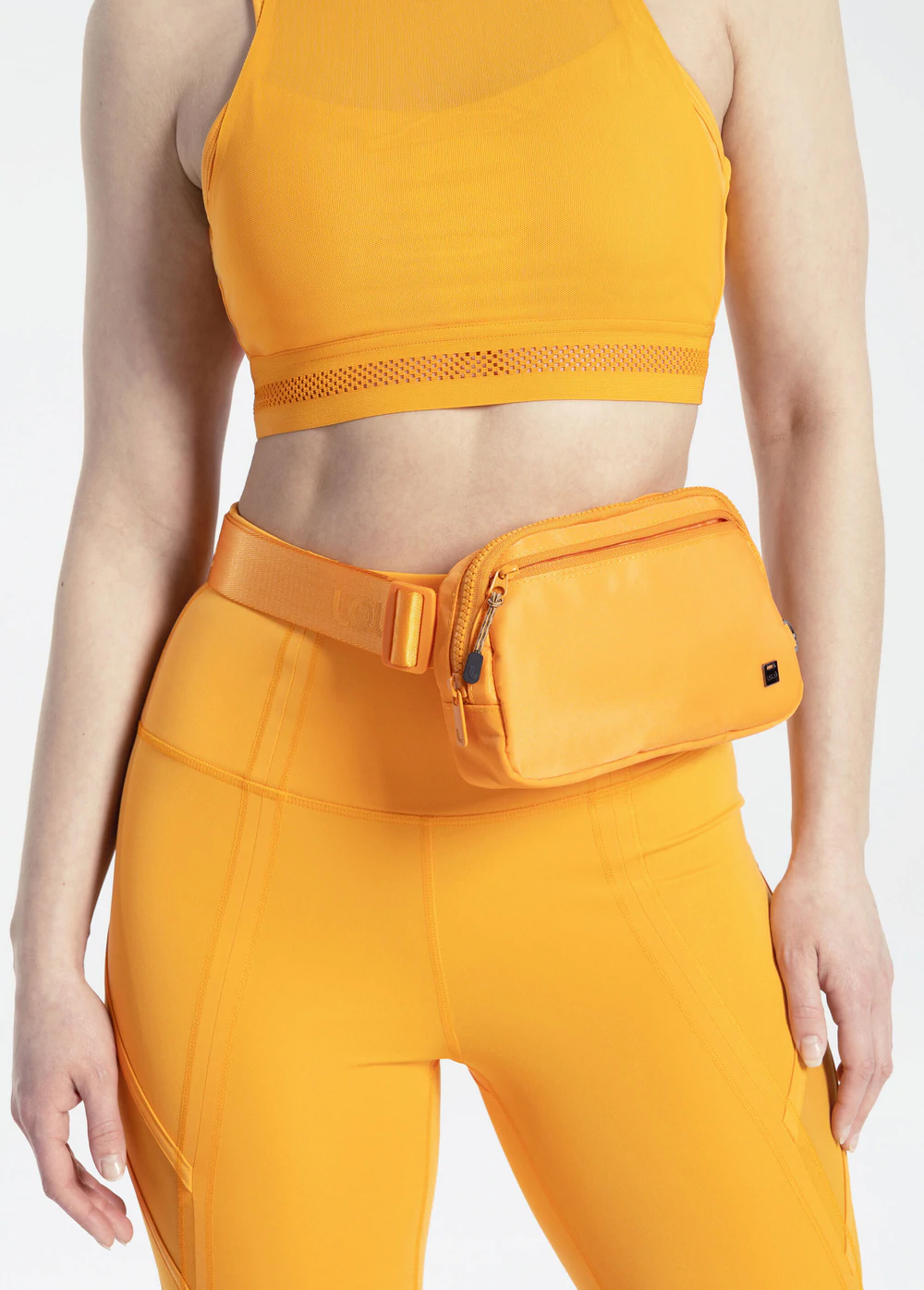 The Jamie Belt Bag by Lolë is super cute and is very similar to the sold-out lululemon's Everywhere Belt Bag.
The bag is also super affordable at only $29 and comes in multiple colors!
#9 Best Travel Fanny Pack – Patagonia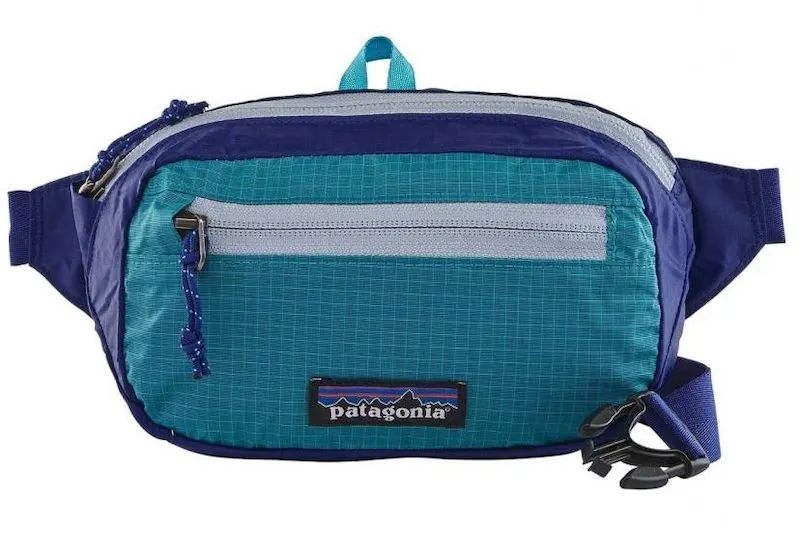 The Patagonia Ultralight Black Hole fanny pack ($29) is water-resistant, packable, affordable, and super lightweight, making it a great travel fanny pack! They also come with a lifetime warranty.
Buy Patagonia through their store or at REI.
#10 Most Colorful Fanny Pack – Cotopaxi Bataan Del Dia Waist Bag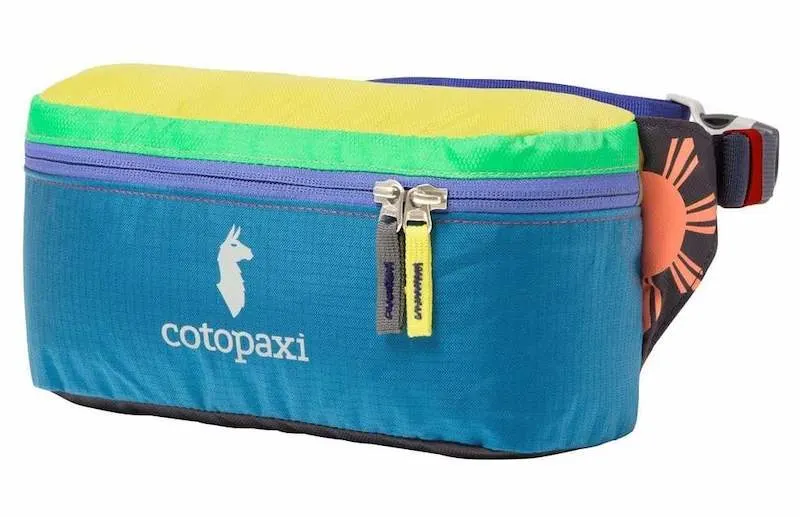 Cotopaxi's Bataan fanny packs are super lightweight (made from recycled nylon) and are SUPER colorful!
Their fanny packs are assembled from leftover nylon material that they use to make their larger products, like backpacks. So each one is unique to you.
Trust me, you'll want to take your Cotopaxi with you everywhere.
#11 Most Fancy Fanny Pack – Quilted Waist Bag by Chanel
This fancy Fanny pack is made of lamb leather and costs $3,000. Makes (this) grown woman cry. I'm not opposed to buying a counterfeit one from Asia. The price seems overboard for such a small bag, but you know, labels. You can buy this at Chanel or Nordstrom.
I aspire to own a fancy fanny pack one day, but for now, consider this my wishlist fanny pack.
They also have a green one from the Winter 2019 season. I am obsessed!
#12 Most Eco-Friendly – Matt & Nat Fanny Pack
Matt & Nat makes recycled AND vegan leather products. I purchased a fanny pack from them back in 2005 and I still have it. It's held up really well and has a perforated moto look which I love. It's also black and goes with everything. The fanny pack was made out of 25 used water bottles!
Matt & Nat waist bags range from $50-$100.
#13 Cutest Fanny Pack – Pineapple Waist Bag
Show me fruit shaped fanny packs and I'll probably drool. I love this pineapple bag that would be really fun to wear on a tropical vacation or while grocery shopping.
#14 Most Party Fanny Pack – Unicorn Party Waist Bag
If you're looking for the ultimate party fanny, chekc out the Unicorn fanny pack with drink holder ($25) by Tipsy Elves.
I mean…why do I not have one of these yet? All it's missing are some speakers and a laser projection show. Pew pew pew!
Final Thoughts
Fashion is, to a degree, like an opinion. If you're comfortable, then how are other people to say otherwise? Always strive to be comfortable and look good through your eyes, and only your eyes. Never let another person's opinion of something sway you otherwise. Be you-nique!
Now, you know there are four ways to get to my heart: 1) Food, 2) Vacations, 3) Yoga and 4) Fanny packs. Thanks for reading!
If you found our best fanny pack styles post helpful, please share it. Thanks for your support!
Thank you for visiting today! If you found this encouraging or informative, please connect with us on Instagram or TikTok.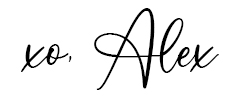 Sign up for our monthly newsletter for updates and more. We promise we won't spam you! Feel free to unsubscribe anytime.
If you're a brand and want to work with us, please visit this page to get in touch.