Reading Time:
9
minutes
Whether it's your first or 50th Summer festival, it's highly recommended that you have a festival survival kit prepared. Preparation is key to making the most of your festival experience. The last thing you want to happen is to get sunburnt when it could have been prevented.
Below is our checklist of items you should always bring with you to make your festival experience awesome and safe!
Summer Festival Survival Kit Essentials
#1 Anti-Theft Backpack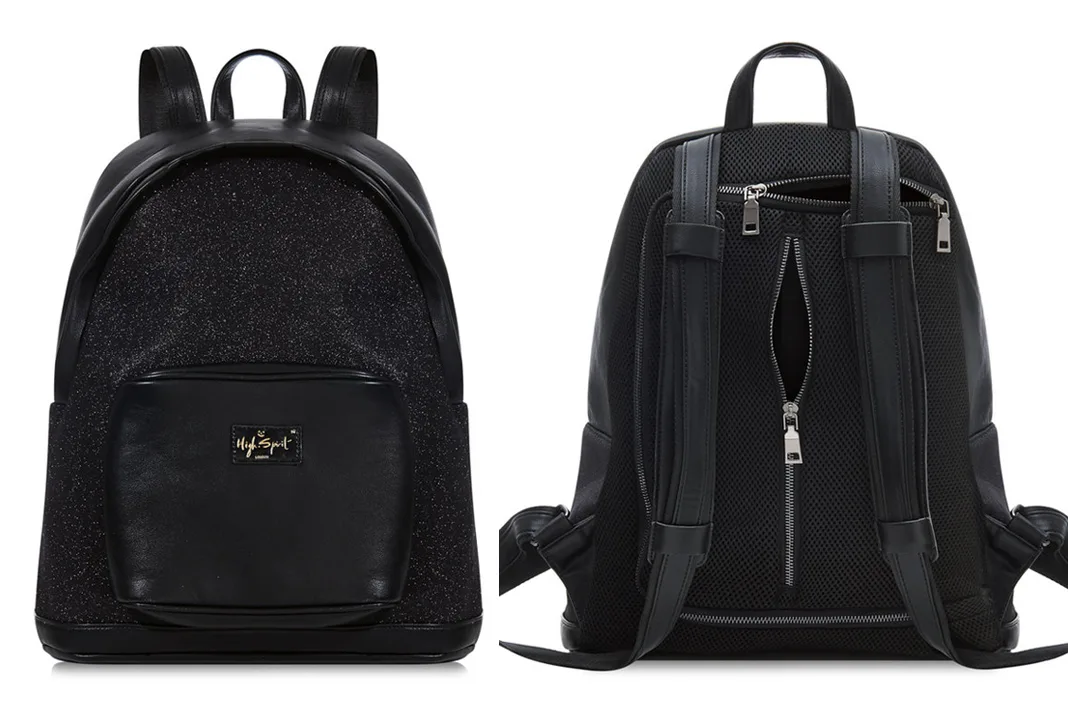 I swear by a good backpack. Backpacks hold everything and more. High Spirit Bags makes fashionable anti-theft bags that keep your belongings safe while you explore. Their backpacks are made in small batches and their designs often include glitter and other festival-appropriate materials! And best is all, their bags are vegan and cruelty-free!
Want to know more? Read my High Spirit Bags review of their Ostrich anti-theft backpack.
#2 Personal Mister
Misty Mate's MISTPRO 3™ is a great way to stay cool under the hot Summer sun. It's a personal mister that pressurizes without the aid of any batteries, making it super eco-friendly. The mister comes in three different colors and is compact enough to carry in a crossbody or backpack.
You can buy a MISTPRO 3™ here and on Amazon.
#3 Tinted Moisturizer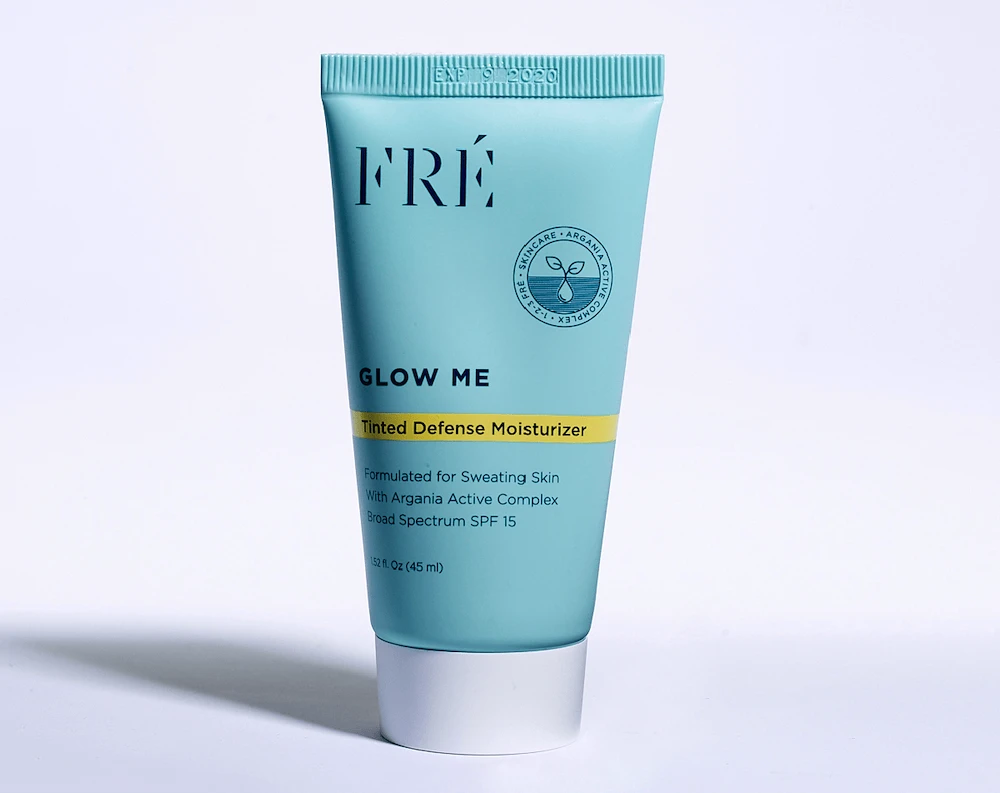 Everyone needs a good tinted moisturizer. FRÉ Skincare makes an awesome tinted moisturizer for all skin tones. It applies almost translucent and has a matte feel without being dry thanks to the Arganian Active Complex in the formula. It's also waterproof for up to 80 minutes. Buy FRÉ Skincare using this link and save 25% off your first order!
Want to know more? Read my FRÉ Skincare review of their 123FRÉ set.
#4 Deodorant
Have you heard of magnesium? It's amazing as a beauty product! I use Elektra Magnesium Charge lotion on my underarms to keep myself from sweating AND stinking. It prevents perspiration and stink so well. What's that smell? It's not me! Oh and I forgot to mention, it's also all natural and unscented if you're looking for natural deodorant options. Buy Elektra on Amazon.
Protip: Only use a pea-sized amount for both armpits. Rub it in until it dries clear. A little goes a long way!
#5 Collapsible Water Bottle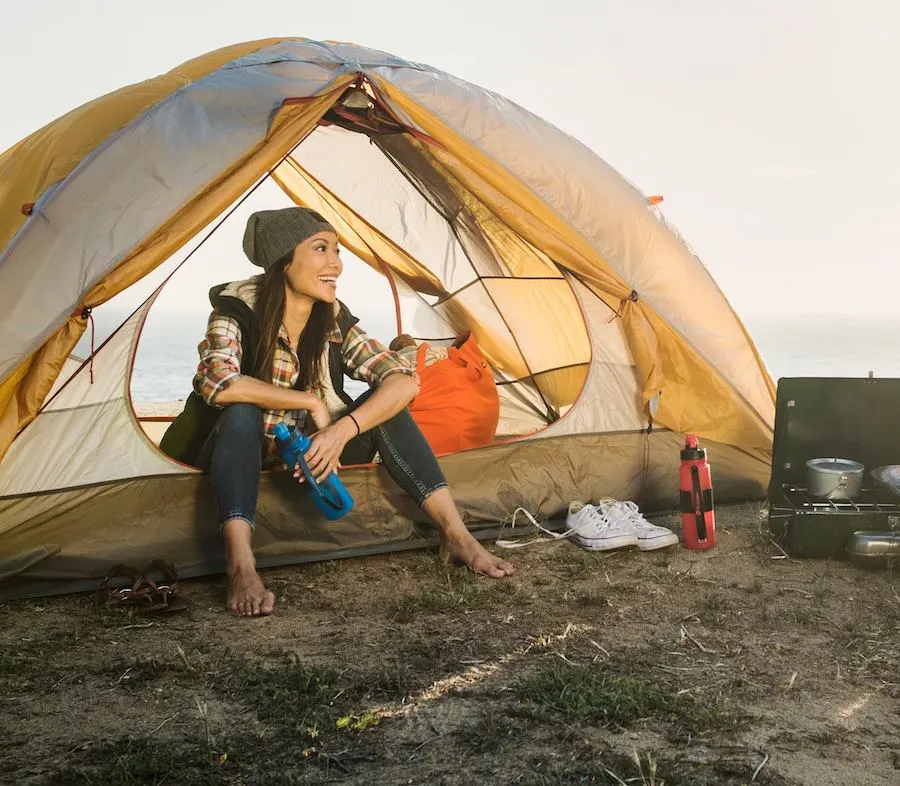 Why collapsable? Because it compacts into the size of a softball and fits just about anywhere. Ditch the clunky water bottles and get yourself a Nomader bottle. It rolls up, packs away nicely and you don't have to worry about the silicone body getting dented or scratched. I use it on my travels, camping and at outdoor festivals. Buy Nomader on Amazon.
#6 Ear Plugs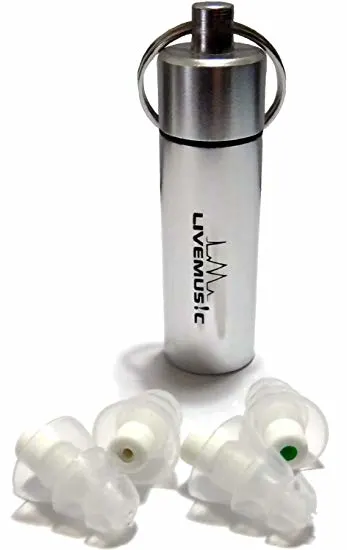 Earplugs are a necessity, not only so that you can get some shut-eye, but so that you can protect your eardrums against loud music that can potentially cause loss of hearing. We recommend LiveMus!c HearSafe earplugs that come in two Noise Reduction Ratio (NRR) options (29 and 23 dB). Both earplugs come in a tube that can be attached to your backpack or keys. Buy LiveMus!c HearSafe earplugs on Amazon.
#7 Sunglasses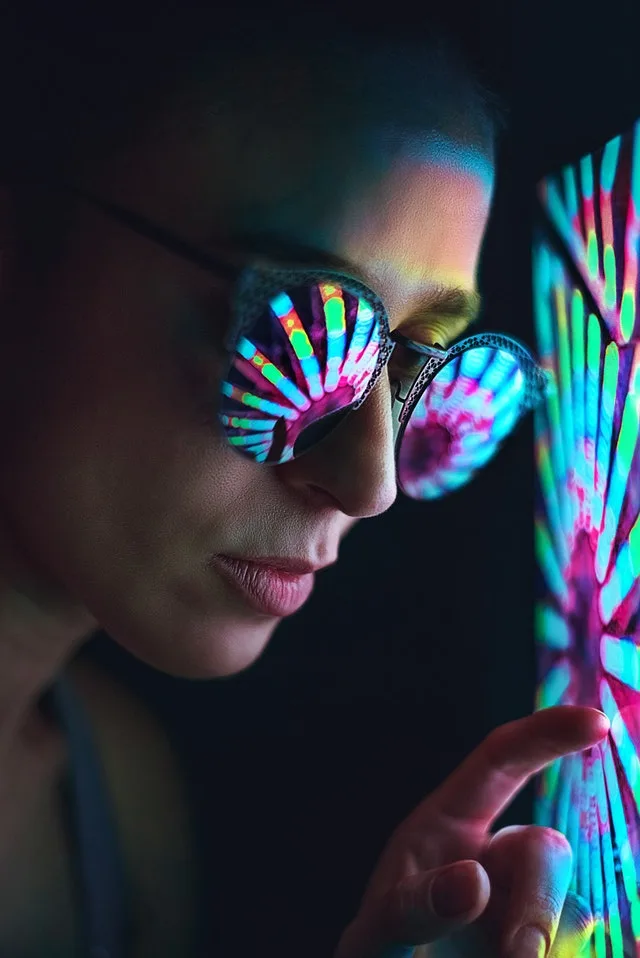 I usually wear cheap sunglasses that I receive as promotional items to festivals because I may lose them! I bring two pairs in case a friend forgets theirs or I lose mine. The last thing you want is to be squinting under the bright sun while watching your favorite artist perform. If you want some sunglass ideas, check Amazon for awesome cheap sunglasses that you won't regret losing.
My fancy sunglasses of choice are Ray Ban and Prada but those stay at home when I'm out having carefree fun.
#8 Handheld Rechargeable Fan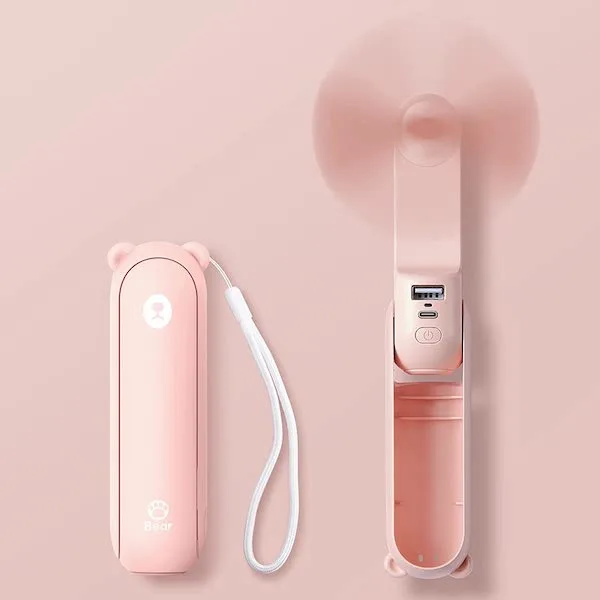 We depended on our handheld rechargeable fan to keep cool while traveling to hot destinations such as Greece and Thailand. It recharges via USB, runs for up to 20 hours, has a wrist strap, and can be propped up against a flat surface!
You'll also get a lot of people asking you where you got your cool fan! Trust me, you'll want a handheld fan at any music festival.
#9 Gurus Flip Flop Sandals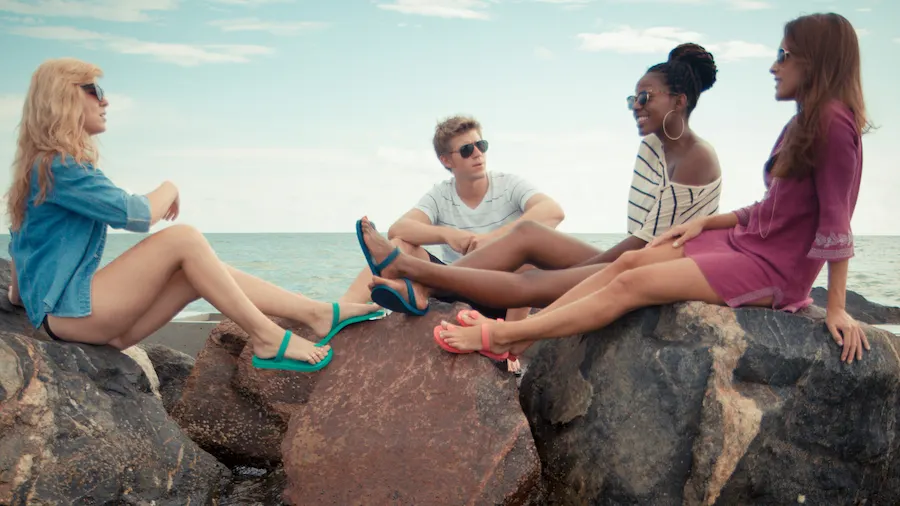 Gurus sandals are Gandhi Inspired flip flops made with all natural rubber. They're super durable and come in a variety of colors, including two-toned ones to match any outfit. They also offer other yoga accessories such as blocks and mats.
I initially thought these would fall off my feet constantly but they stay in place like normal sandals. I also feel less tugging on the top of my foot that I usually experience with thong sandals. Buy Gurus on Amazon.
Want to know more? Read this article on the Benefits of Wearing Flats Over Heels.
#10 Chapstick
Chapstick is a necessity. When you're having fun, it's easy to lose track of time and become dehydrated. In addition to drinking water, bring moisturizer and chapstick to protect your skin from the heat and sun that can be damaging to your skin. We love using EOS Organic and natural lip balms.
#11 Scrunchies
I recently fell in love again with scrunchies thanks to ALO Yoga. ALO Yoga has an awesome scrunchie that does not break. I've wrapped my scrunchie four times around my hair and it still holds like a champ. I've used other brands and the inner elastic always snaps after a few weeks. Their scrunchies are made with velvet and also from the same brushed fabric ALO Yoga uses on their yoga pants, so it stays put.
You can buy the scrunchie here and get 10% off with this link!
#12 Hand Sanitizer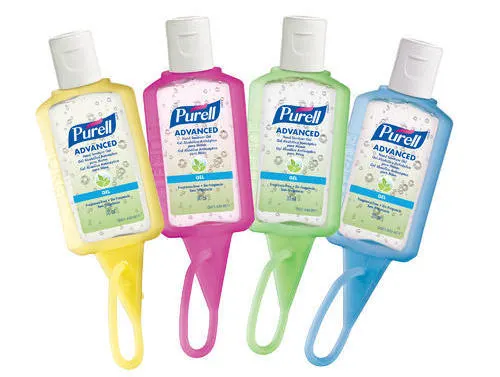 Hand sanitizer is a must for music festivals. Most festivals have porta-potties and often run out of water at their handwashing stations, leaving you without a way to sanitize your hands. Carry a jelly wrap hand sanitizer so that cleaning your hands is easy. If you're traveling with a group, consider buying a larger bottle of hand sanitizer and splitting it amongst your friends to save money and prevent single-use plastic waste.
Pro Tip: Consider making your hand sanitizer scented by adding essential oils to your unscented Aloe Vera hand sanitizer. Just add 1-2 drops into your travel-sized bottle along with the hand sanitizer. Shake it up and use a pea-sized amount when you need it. This would also make an awesome group activity with your friends!
#13 Portable Solar Charger + Light
My portable solar-charged LUCI light + charger by MPOWERD is my best friend. It provides me with a little extra security and peace of mind while I am out in the wilderness on hiking trips or camping no matter what time it gets dark outside.
If you need more power to your phone, then AnkerPowerHouse will give you plenty, read the review here!
#14 Sunblock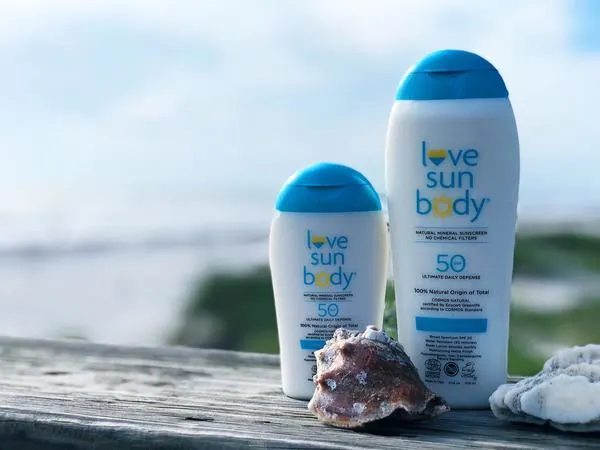 If you don't want to turn into a raisin, use sunscreen to protect your skin. Sun damage can be hard to reverse. We recommend Sun Love Body, a certified Cosmos natural (meaning products are 100% organic and natural) mineral sunscreen that applies smoothly against my tan skin. Most mineral sunblocks leave a white film on my skin but this stuff doesn't. It comes in Broad Spectrum SPF 30 and SPF 50 and is unscented, which is perfect for people who are sensitive to strong scents. Buy Sun Love Body on Amazon.
Pro Tip: Set reminders to apply sunscreen multiple times throughout the day as sweat can remove or dilute the sunscreen and cause it to lose its efficacy.
#15 Turkish Beach Blanket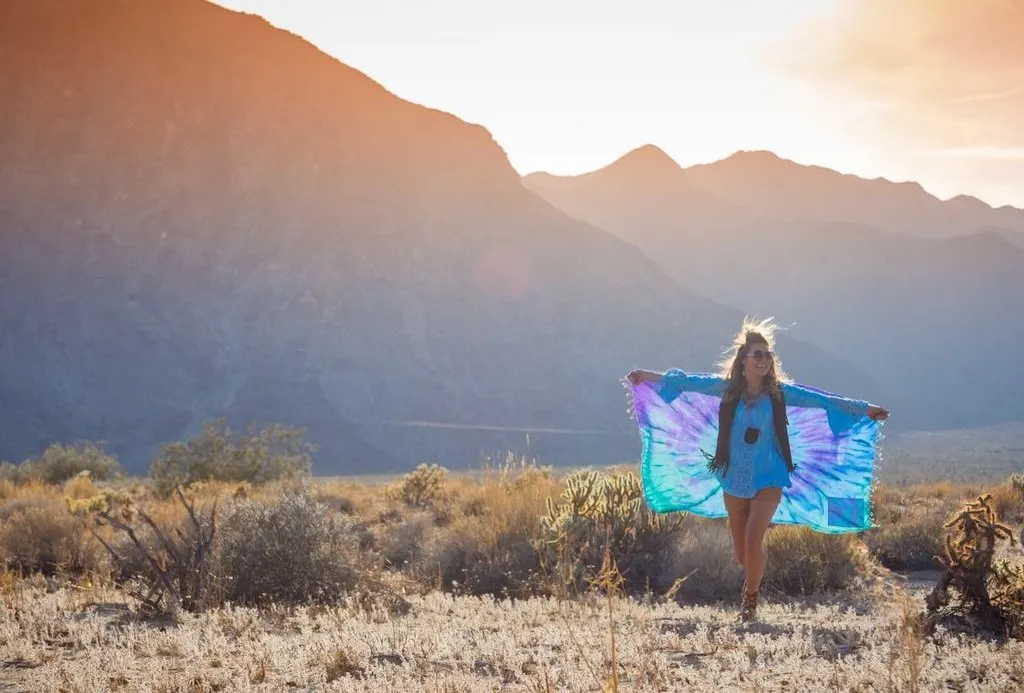 I found out about Sand Cloud beach towels a few years ago and I use them for pretty much everything. They're very lightweight, can be used as a picnic, beach or even bath towel, dries quickly and most impressively, nothing sticks to the towel and sand just rolls right off the towel.
Sand Cloud makes tie-dye printed towels in various sizes and colors. Buy Sand Cloud on their website and at Amazon. Use code SCHIMIGGY25 for 25% off all your orders at Sand Cloud.
#16 Wide Brimmed Hat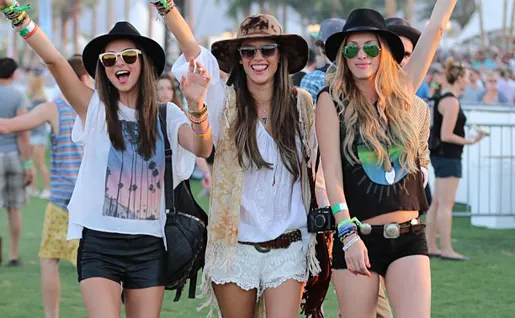 You can usually find a wide brim hat for both men and women easily on Amazon. these hats are great for not only amplifying your festival style, but also serve as shade under the hot summer sun. There are so many styles. I found many styles I LOVE at Nordstrom.
Pro Tip: If you have a thick mane or big head, consider wearing men's style hats. They fit bigger and are sometimes even cheaper than women's hats!
#17 Dry Shampoo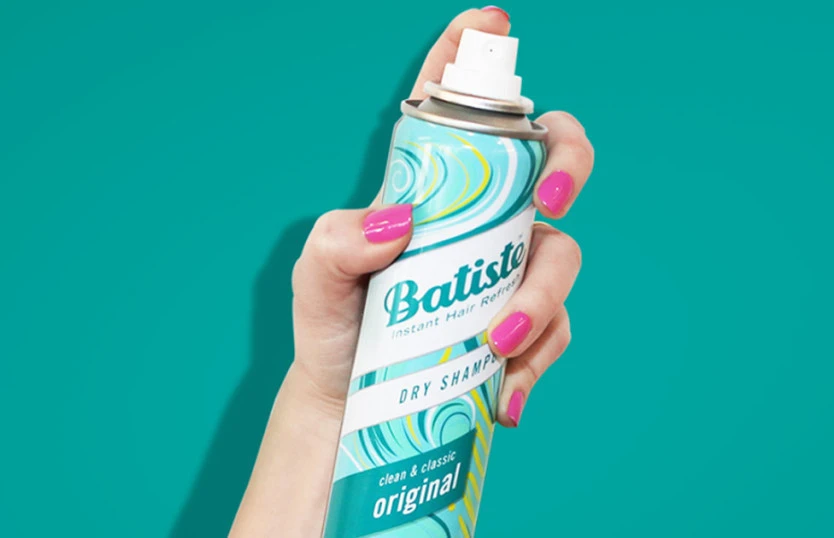 It's easy to skip showers at a music festival due to long shower lines or just getting carried away with all the fun with friends. To keep yourself looking fresh, use dry shampoo to tousle your hair and keep it looking voluminous and sexy. You can buy dry shampoo on Amazon. We recommend the brands Batiste and Not Your Mothers.
#18 Rechargeable Headlamp
A rechargeable headlamp is perfect for navigating dark areas and when trying to find your tent amongst thousands of others. I find myself using my headlamp when using a porta-potty in the dark. Buy a rechargeable headlamp here.
#19 Rain Poncho
I went to a festival once and it ended up POURING. Luckily I thought ahead to bring my rain poncho. I also travel abroad with my poncho in case there's unexpected rainfall. Ponchos are lightweight and pack into a small square. When it rains, the show will still go on. Get a poncho on Amazon.
Pro Tip: Allow your poncho to completely dry before packing it away. A wet poncho can harbor mold which can be hard to remove or even render your poncho useless.
#20 Portable Speaker
A portable speaker is a must! It's great for walking from campsite to campsite, or just when you want to play your favorite tunes. We use this JBL Go 3 speaker that we keep tethered to our backpack and fanny pack with a caribbeaner.

#21 First Aid Kit
You never know when you'll need to save the day. A mini first aid kit is perfect for travel, camping, hiking, music festivals and more. Most kits will have bandages, tweezers, safety pins, ibuprofen, gauze, antibacterial ointment and more. Buy a mini first aid kit on Amazon.
You can even make your own! Here's our list of essentials that go into our first aid kit:
2 Bandaids
Ibuprofen (check for expiration dates regularly)
Antibiotic Ointment
Safety Pins
Tweezers
Poncho
Eye Mask
Aromatherapy oils and spray
Hand Sanitizer
Noise Canceling earphones
#22 Lunchbox Festival Backpack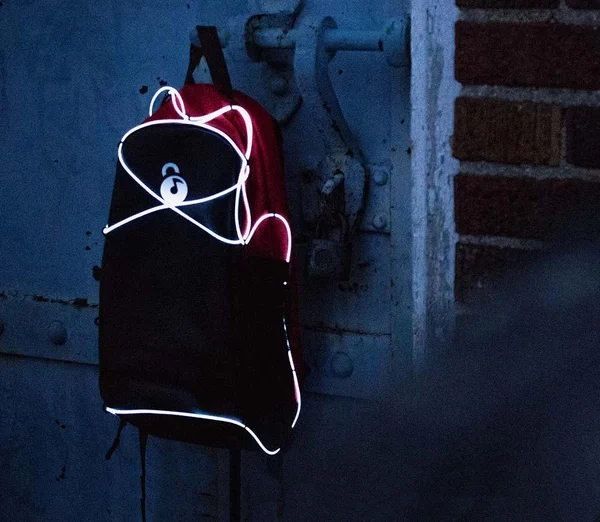 Lunchbox makes awesome backpacks with changeable hoods and LED string lights. The backpacks are also anti-theft and come with a water bladder so that you stay hydrated all day long.
The Ruby Red Lunchbox Bundle comes with a backpack, 2.0L juicebox bladder and an EL wire (light).
Use code SCHIMIGGY to save $10 off your first Lunchbox backpack.
#23 Fanny Packs

If you're not a fan or backpacks, try a fanny pack! A fanny pack is worn around your waist and comes in various shapes and sizes.
Sojourner sells plenty of festival gear which includes bags, bladders, backpacks and even bandanas.
Use code SCHIMIGGY for 10% off your orders.
#24 Folding Chair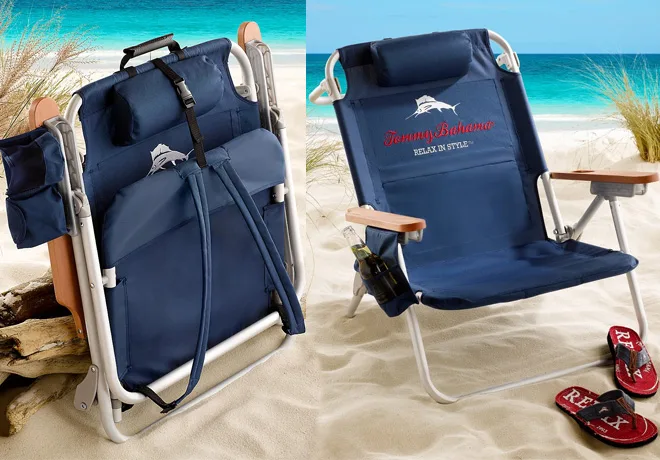 A folding chair will be a lifesaver throughout your trip and especially at the end of the day when you just need to sit down to relax and recharge. I recommend getting the Tommy Bahama folding backpack chair that you can wear like a backpack to take around the venue. You never know when you'll need to take a seat and just enjoy the music. Buy a folding chair and choose from various colors and style on Amazon.
Please use this list as a checklist every time you prepare for an outdoor festival. Being prepared will allow you to have a fun and carefree experience at any festival or event. Don't know where to buy festival gear?
Here are some reputable retailers that I highly recommend buying festival gear from:
I hope this was helpful for your festival prepping. Let me know if I'm missing anything from this list. I'll do my best to add and improve to this list. Enjoy this Summer festival survival kit and thanks for tuning in!
Ready to party? Check out this list of camping music festivals to get started!
If you found our summer festival survival guide helpful, please pin it on Pinterest! Thanks for your support!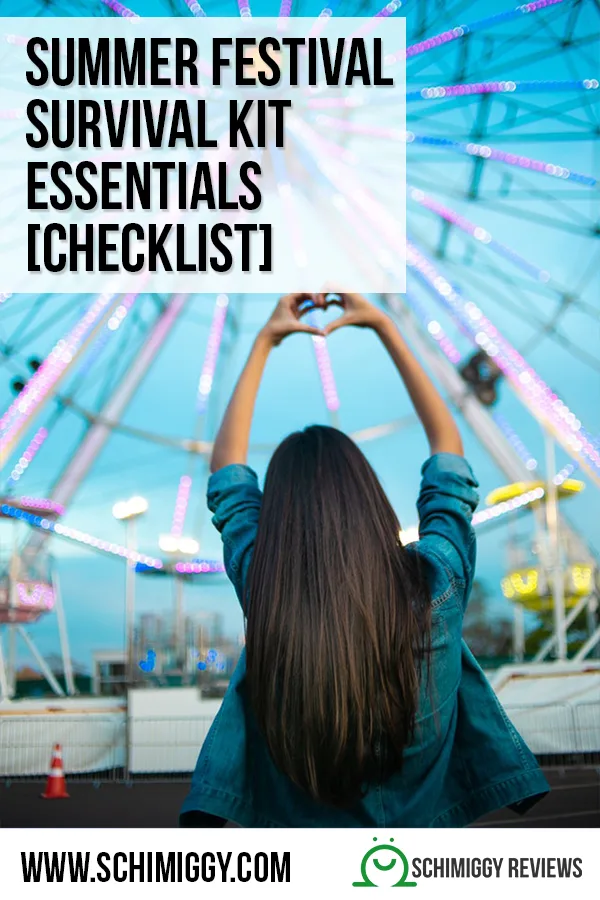 Thank you for visiting today! If you found this encouraging or informative, please connect with us on Instagram or TikTok.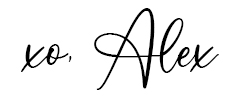 Sign up for our monthly newsletter for updates and more. We promise we won't spam you! Feel free to unsubscribe anytime.
If you're a brand and want to work with us, please visit this page to get in touch.