Reading Time:
5
minutes
Update: 12/28/2021 | WFH Clothing | What to Wear When You Work From Home (WFH)
What Does WFH Mean and Stand For?
Working from home (WFH) can be a blessing or a curse. WFH allows you to not have to go into the office and do your work from the comforts of your own home. There are some drawbacks, such as feelings of being socially isolated and getting distracted by chores or other errands that may need your attention.
One thing we LOVE about WFH is that you get to wear your pajamas while working. A major drawback of that is that you start to lose your sense of fashion when you never have to meet in person or go into the office.
One of the most important things about WFH clothing is that it should be more comfortable than what you would wear when heading into the office. There are plenty of brands that also have apparel that is comfy to wear both at home or in the office.
If you want to REALLY relax while WFH, we recommend buying workout apparel. Workout apparel is typically stretchy and comfortable enough for you to wear all day long.
Below, we'll share our favorite brands and pieces that we think every WFH wardrobe needs.
What to Wear When You Work From Home
#1 Leggings
Leggings are SO versatile for both men and women. Leggings can take you for the desktop to a workout session in seconds.
When choosing a pair of leggings, make sure they're comfortable, fit well, have a lot of stretch and are high-quality. You will practically be living in your leggings, so you want them to last a long time. If you find a pair that you love, buy multiples and rotate through them.
You do not want to wear the same leggings over and over again because of bacterial buildup and they can get pretty nasty.
The following leggings are great for WFH:
Align leggings ($98) by lululemon- meant to be worn casually or for low-impact workouts. Will retain shape and are super lightweight and stretchy. You'll want to wear these all the time.
CRZ Yoga Butterluxe Leggings ($30) – These leggings are affordable and super soft! They're great for all types of activities and come in many colors. Read our CRZ Yoga review here.
Zella Live In Leggings ($59) by Nordstrom – Super affordable and comers in many patterns and colors. I love the high-waist option which can prevent slippage.
K-Deer Leggings ($88-$98)- Comes in different lengths, patterns, and colors. They're super lightweight, comfy and can be used for high-impact workouts. They also have a stripe collection that gives back a portion of proceeds to different causes.
Related: Best Black Leggings
#2 Nice Comfy Blouse for Video Conferences
I have a few blouses that are wrinkle resistant that I wear when meeting with clients via video conferencing (VC). I typically wear them 5-8 times prior to washing. It saves me money on laundry and allows me to look professional in meetings.
I also tend to change my tops immediately after my VCs end. This keeps it fresher for longer. Hang-up all your tops to keep them organized and clean.
Some brands with blouses that we love to wear for our VCs include the following:
#3 A Robe
I could not live without my robe. You can easily throw on your robe after you get out of bed. It keeps you warm when it's cold outside and can be a comfortable companion when you're sitting in awkward positions on your couch trying to be productive.
We love short robes with pockets so that you can keep your belongings closeby and go hands-free when you need to.
We're currently obsessed with Savage by Fenty's (Rihanna's lingerie brand) short robe for women. It has a hood and long belt that you can tie into a cute bow. It also comes in different colors.
#4 Comfy Tops
For tops, we recommend wearing a tank top or t-shirt works in a WFH setting.
We love breathable fabrics such as cotton or athletic fabrics that wick away moisture and are often breathable.
Our favorite work from home shirts include:
#5 House Sandals
We love Athletic Propulsion Lab's (APL) big logo slip-on and Lusso Sandals ($170-$200). These slides are made with their popular Techloom fabric and the Lusso slides are made with soft lambskin.
We have a pair to wear in the home and one to wear outdoors. They're a bit spendy but worth it!
APL slides come in both men and women's sizes and plenty of colors to choose from. Use this link to save $20 off your first pair of APL shoes.
#6 Joggers
Joggers are a girl's best friend. They keep you warm and are comfortable. Joggers typically have pockets, a drawstring waistband and cuff at the ankle.
We love joggers from the following brands:
Related: Best Joggers and Sweatpants to Wear at Home or Out
#7 Hoodies
Hoodies are great for throwing on when you feel a little cold. Wear them over tank tops or tees. Easily take them off when it gets too warm.
Final Thoughts
If you have a work from home jobs, we highly recommend being as comfortable as possible.
We hope that our article helped you find some work from home fashion ideas that you can put to use the next time you go shopping. An essential wardrobe will help your WFH comfortably and even improve your overall work experience.
What are your biggest WFH clothing tips? Let us know in the comments.
If you enjoyed this WFH clothing article, please share it on Pinterest. Thank you!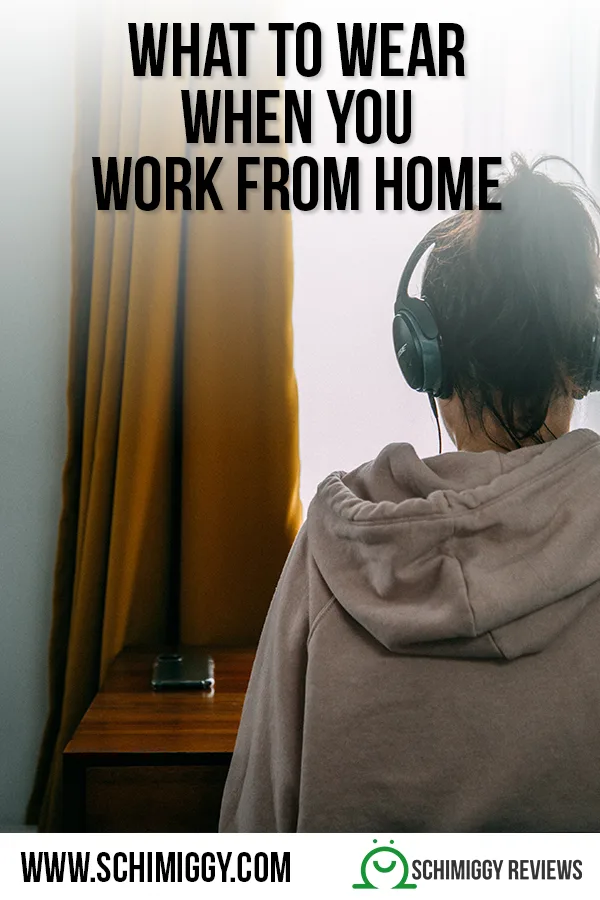 Thank you for visiting today! If you found this encouraging or informative, please connect with us on Instagram or TikTok.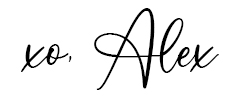 Sign up for our monthly newsletter for updates and more. We promise we won't spam you! Feel free to unsubscribe anytime.
If you're a brand and want to work with us, please visit this page to get in touch.