Reading Time:
2
minutes
Updated: 8/3/2022 | Best Things to Do in Zermatt Switzerland
The beauties of nature are endless. Beauty, in one form or another, has always attracted man. A thing of beauty is a joy forever, and human beings are always in search of enduring happiness. Zermatt's magnificence presents an evergreen forest, the music gently flowing through streams, and the magic of snow-capped mountains cast their spell on everyone. With my rental homes, you can enjoy top-grade accommodations in Zermatt. There's no doubt that Zermatt is the best holiday for you to celebrate.
Below is the list of attractions you should add to your itinerary to make your trip to Zermatt memorable.
The Matterhorn
This well-known, jagged mountain is as ingrained in the collective mind of humanity as Mount Fuji.
Unless you are an experienced climber, we do not recommend you attempt to climb the Matterhorn. This is because this dangerous peak was only just conquered in 1865. However, you can get an idea of what those early mountaineers faced just by looking at the base camp at Hörnli Hut, which is perched dangerously on the slopes.
Gornergrat
The tallest open-air rack train in Europe is one of Zermatt's few genuinely unforgettable adventures. The Gornergrat Bahn shuttles through an alpine environment where no less than 29 peaks rise above 4,000 meters to the observation platform at Gornergrat, just over 3,000 meters above sea level. Although it may be difficult to imagine, the railway was constructed in 1896. The journey takes 33 minutes, and when you get there, you'll be in the middle of a little tourist area with scenery that nearly defies description.
Gorner Gorge
The Gorner Gorge, a spectacular landform that dips rather than rises, is located about 15 minutes on foot from Zermatt. Since the last ice age, the glacial river Gornervispe has carved a ravine through the ancient serpentine rock with a green tint. The gorge was made accessible on foot in the 1880s, and wooden footbridges offer stunning views of the tormented rock and the clear waters below. A peculiar natural phenomenon occurs on some days in September, when the special light gives the lake an alluring turquoise shine.
Zermatt Village
A tourist shouldn't neglect to spend some time on Zermatt's car-free pathways with many attractions. A significant portion of the village's history is associated with early tourism and alpinism, such as the stay that Edmund Whymper and the rest of his team had in Zermatt's oldest hotel, the Monte Rosa Hotel, which opened in 1855.
The "Old Village," which consists of about 30 traditional "Walser" homes, resembles an outdoor museum.
Forest Fun Park Zermatt
This tree-top adventure park is close to the village and offers physical activity and excitement in a much safer setting.
Kids will have a blast navigating obstacles between platforms high above the ground. Of course, the strictest safety requirements are followed, and they will wear a harness and helmet. Adults can also participate, putting their strength, courage, and sense of balance to the test on five routes, climbing nets, navigating various bridges, hanging precariously from ropes, and whizzing down zip lines.
Check out Forest Fun Park here.
If you found our article on the best things to do in Zermatt helpful, please share it on Pinterest. Thanks for your support!
Thank you for visiting today! If you found this encouraging or informative, please connect with us on Instagram or TikTok.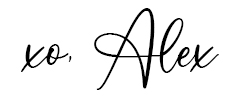 Sign up for our monthly newsletter for updates and more. We promise we won't spam you! Feel free to unsubscribe anytime.
If you're a brand and want to work with us, please visit this page to get in touch.