Reading Time:
3
minutes
Updated: 12/7/2022 | Celebrity Beauty Brands to Try
Thanks to the emergence of popular modern-day tools like social media, following the latest trends in the fashion and beauty world, isn't as tricky as it used to be. Celebrities post photos, the news is released more than ever before, and there are online pages dedicated to the latest must-haves.
When assessing beauty brands, in particular, the world of celebrity has certainly led the charge when it comes to promoting a particular brand or look. For example, some people are inspired by looks from the entertainment sphere, perhaps by Nicole Kidman's hair and makeup in Moulin Rouge or Luna's stunning look in the Assassin Moon game, a popular casino title by Microgaming and its partner Triple Edge Studios. Additionally, some people follow the major red carpet events to gain some inspiration ahead of a memorable occasion in the future. When it comes to beauty brands especially, a number of celebrity-owned brands are catching the eye right now. From foundations and concealers to eyebrow pencils and lipsticks, let's take a look at five of the top celebrity-owned beauty brands to try in 2022.
Haus Laboratories by Lady Gaga
One of the biggest music makers on the planet, Lady Gaga's transition into the fashion sphere is well documented. Her makeup line was a tad unexpected for some, though, despite her evident love of extravagant makeup-based looks. Thankfully, after an initial slow start, Haus Laboratories has evolved to share some mightily appealing products. The Liquid Eye-Lie-Ner and the Monster Matte Lip Crayons are particularly popular at the moment, although one look at Haus Laboratories' store will highlight just how many impressive products Gaga's brand now boasts.
About-Face by Halsey
American singer-songwriter Halsey has gone from strength to strength since launching her exciting brand in 2021. Known for producing excellent highlighters, eyeshadows and lip products, it's a name that has become synonymous with brighter colors and shimmering skin looks. Capable of making sure you stand out from the crowd, this colorful brand is far from just a money-grabbing exercise from a celebrity with a big ego. In fact, judging by the array of superb products available for purchase, Halsey clearly has a passion for a more individual beauty look.
Florence by Mills by Millie Bobby Brown
An instantly recognizable face from Stranger Things, Millie Bobby Brown's move into the beauty industry has resulted in a solid return. On the whole, the talented actress has catered for the teen market extremely well, although some products are suitable for all age groups. In-demand products include the Zero Chill Face Mist and the Mind Glowing Peel Off Mask.
Fenty Beauty by Rihanna
Launched in 2017, Rihanna's Fenty Beauty is a go-to brand for many glamorous souls on earth at the moment. The brand has received a number of plaudits for its foundations and concealers, in particular, alongside a range of other high-quality creations that are working well for a number of style makers. Popular products from Rihanna's collection include the Pro Filt'r Soft Matte Longwear Liquid Foundation and the Killawatt Freestyle Highlighter.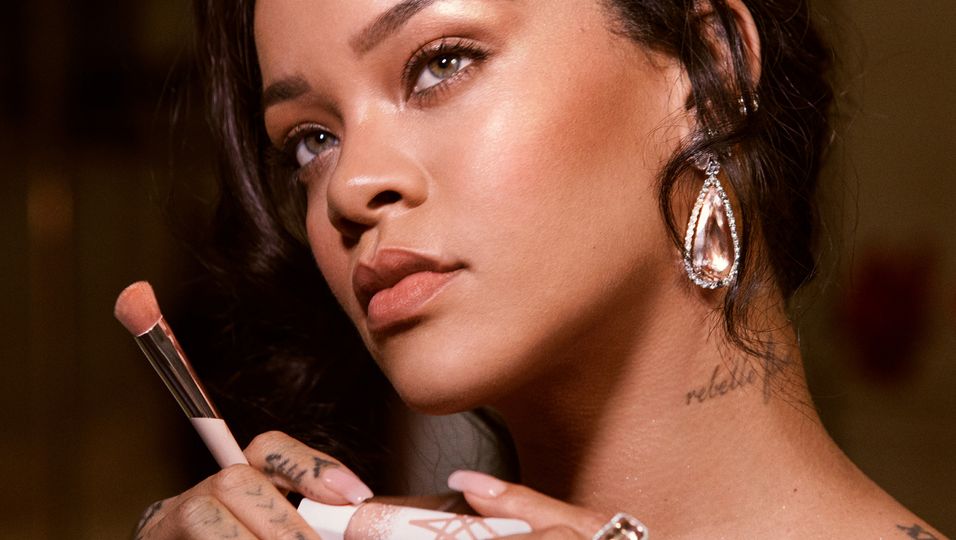 Flower Beauty by Drew Barrymore
Drew Barrymore's aim when creating Flower Beauty was evidently to have a high-quality brand that is affordable for the masses. While it lacks the boldness of other celebrity-owned brands, its simplicity – alongside its affordability – is what makes Flower Beauty such an appealing option for many people right now. Since 2013, the brand has become a trusted name in the space thanks to products like the Light Illusion Foundation and Lash Warrior Mascara. Given the quality and the price of most of the products on offer, Flow Beauty is a fantastic option.