Reading Time:
3
minutes
Learning to cook can decrease stress and become a hobby that you enjoy, making this year your best one yet. Being a better at-home chef can help you save money on ordering out and keep your family satisfied. Unfortunately, learning how to cook isn't the easiest thing for a lot of people. You need to be dedicated to learning how to cook well. Luckily, you don't have to be the best chef in the world to cook a nutritious, delicious meal for your family. Here are some tips and techniques to help you become a better at-home chef.
Use the Right Utensils and Tools
Whether you're creating a noodle dish with a delicious sauce or a soup, you'll need the right tools. A food mill can help you grind food into purees and sauces so that you can create different textures. Similarly, the right knives will help you slice through meats and other ingredients to ensure that you're making everything with the right amount of each ingredient.
Sharpen Your Knives
Nothing ruins a good meal, like not being able to effortlessly slice through your ingredients. Imagine cutting through chicken with a dull knife or not being able to cut carrots up into chunks for a nice stew. Without sharpened knives, you can't create the best meals.
Even if you're trying to make something as simple as avocado toast, using a dull knife can slow you down and cause unnecessary frustration.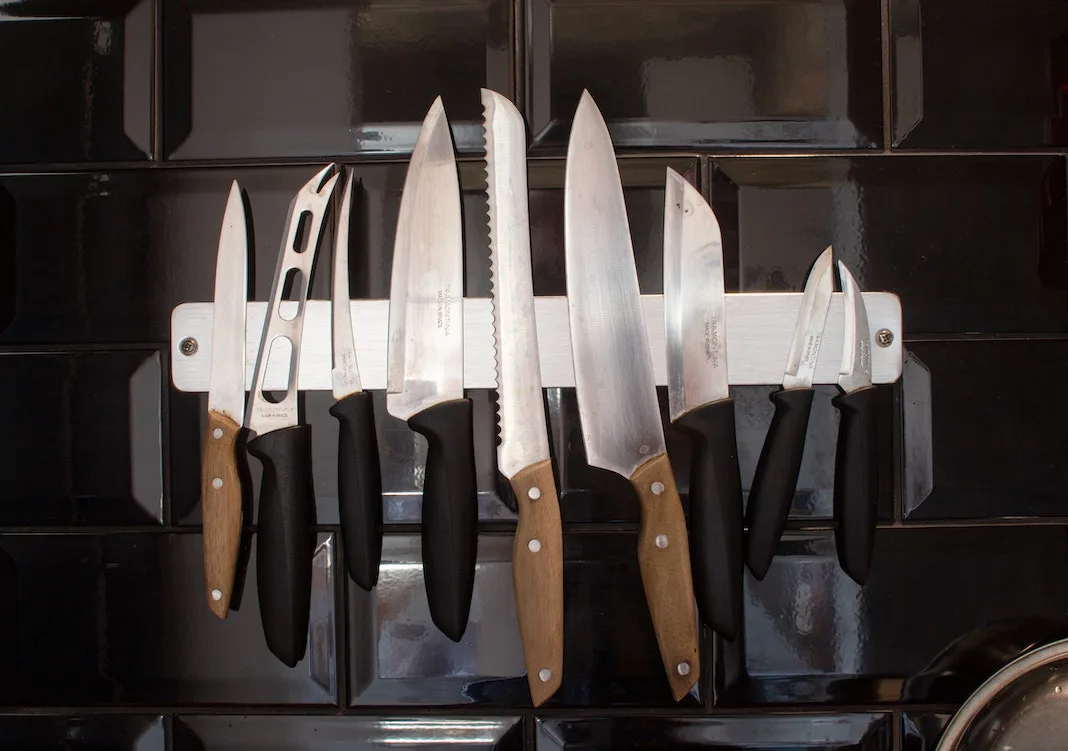 Build Lists
Part of being a great home chef is knowing your budget for meals. Building lists not only helps when you're grocery shopping for ingredients but helps you keep track of your spending so that you can see how much money you're saving by doing your cooking at home and not going out for meals.
It can also help you plan which meals may be better suited to your budget at a particular moment. For example, if you find yourself in a position where you have to cut back, you may choose to start with mealtime. You can still cook healthy meals on a budget; you just need to know how to plan.
Build a Routine
After a long day of work, your energy levels may be depleted. However, once you establish a routine of cooking dinner after work, you can find the energy to continue to do it each and every night. You might find that cooking is something you enjoy that takes your mind off of work and helps you transition from work life to home life.
Remember that practice makes perfect. By building a routine, you're allowing yourself to practice your cooking skills every single day, which means that you'll be a better chef in no time.
Save Your Grease
If you're someone who doesn't cook much outside of throwing a frozen dinner in the oven, you might not have ever saved your grease. However, as a new chef, saving your grease is actually incredibly important. Next time you cook bacon, put your grease in a glass jar and save it for later. You can use this grease for a number of different meals, like making pancakes or using it to fry up chicken for dinner later in the week.
Keep Scraps
After every meal, you may have scraps of meat and vegetables left over. Instead of simply throwing these items away, save them so that you can create an additional meal out of them. For example, you can use your scraps in a delicious stew or soup.
Even if you don't use them, you never know when hunger might strike. Leftover scraps from vegetables make a healthy snack and use ingredients that you might have wasted before you went on a journey to be a better chef.
Try New Spices
Spices like turmeric, curry, and cumin can provide you with health benefits while adding extra flavor to any meal. Whether you're making chicken or a hamburger, you can experiment with spices to learn how they transform the flavors of meat into something new. We also recommend using them in soups for a little extra kick.
By applying one or all of these tips and techniques, you'll make your journey to becoming a better at-home chef that much easier. Good luck!
---
Thank you for visiting today! If you found this encouraging or informative, please connect with us on Instagram, Youtube, Pinterest, Facebook or Twitter. We'd love to meet you!
Sign-up for our monthly newsletter for updates and more. We promise we won't spam you! Feel free to unsubscribe anytime.
For more fitness fashion discounts and offers, please visit our Fitness Instructor Discounts + Brands Directory or favorite brands coupon codes list.
If you're a brand and want to submit a product for us to review, please use this form to get in touch.
This site uses affiliate links. Clicking on or purchasing via an affiliate link may result in commissions for us which help keep the content flowing and lights on at Schimiggy Reviews. You may read more about this in our privacy policy.