Reading Time:
4
minutes
If there's one thing more boring than your 9:00-5:00 office job, it's the same old business attire you're forced to wear day in and day out. It seems like the only thing more suffocating than your cubicle is the basic black trouser/navy blazer ensemble you don on the regular. True, you need to appear professional and ladylike, but you can also do so with some activewear staples to enhance your professional garb.
Dressing up for the office can be a fun and challenging project that will re-energize your morning routine if it has fallen a little stagnant. When you're tired of cycling through your standard business casual staples, consider these five ideas to spice up your office wardrobe with activewear!
#1 Comfy Leggings Reimagined
We all dream about rolling out of bed and wearing cozy leggings to work, but in most professional cases, that's simply not possible—until recently. More and more clothing brands are answering our need for comfortable yet polished pants to take to the office. You can find classy denim jeggings that can go anywhere from the gym, to work, to a girl's night out.
Looking for something a bit more sophisticated? Try patterned and professional leggings that will become a staple in both your work and weekend wardrobes. We highly recommend getting a pair of faux leather leggings from SPANX that go with just about everything. The right leggings will look amazing with an oversized sweater and tall boots. Cozy never looked so chic!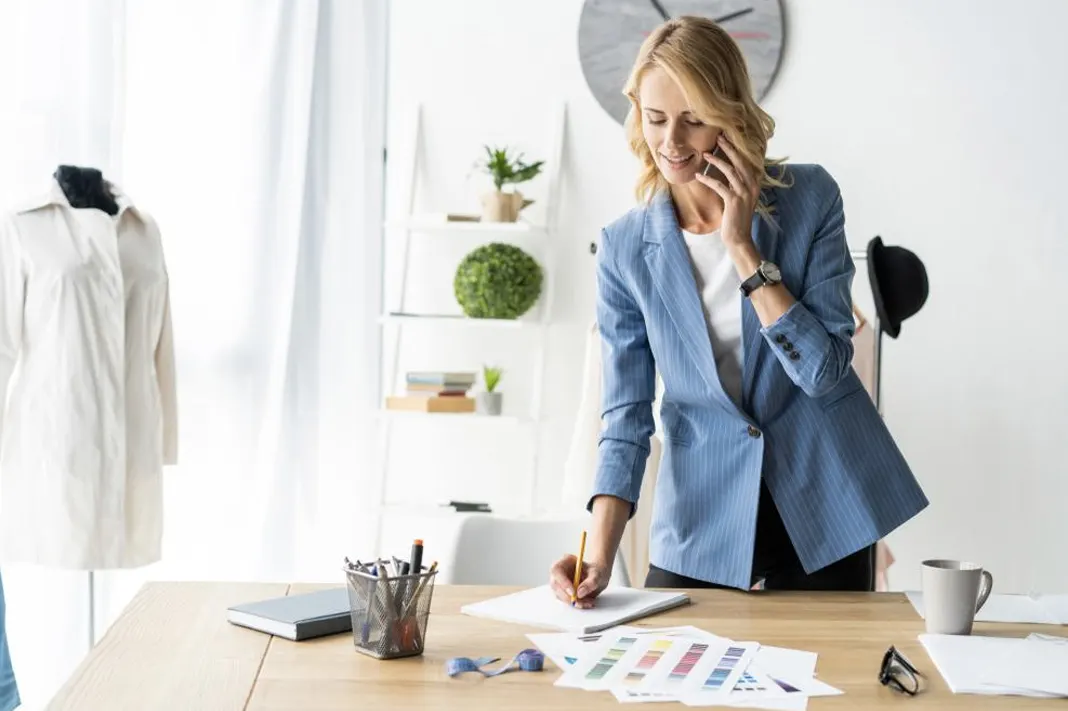 #2 Flashy Footwear
When you're standing on your feet all day, rushing to meetings and running to coffee breaks, comfort is king above all else. Does that mean you need to settle for a pair that look like they came from your Grandma's closet? No. It's totally possible to find comfortable shoes that look as good as they feel.
Those who are big on street city style probably wish they could rock their Nike Epic React Flyknit sneakers to the office, but in many office settings, tennis shoes are taboo. Add some functional flair to your ensemble with these eco-friendly Rothy loafers for women that exude a refined pizazz. Colors? Check. Patterns? Check. All-day comfort to keep your feet cushioned even on your most grueling of days? Check, check, and check!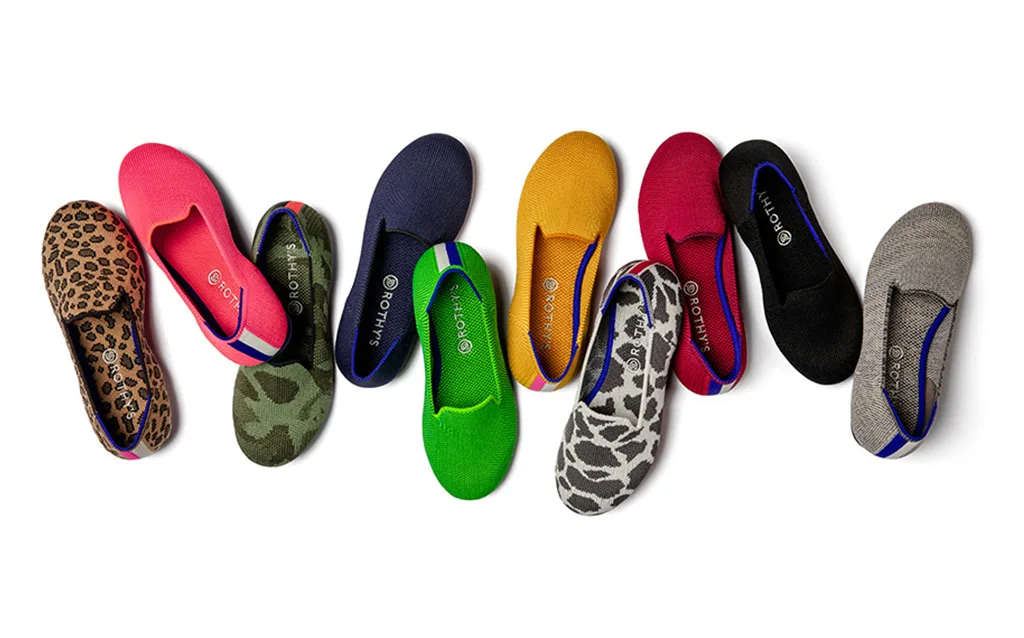 #3 Scrunchie Game Strong
If you were born in the 90s, then there's no doubt you miss all those amazing fashion trends we grew up with. And if you weren't born in the 90s… then you probably wish you were, so you could have gotten in on those all those amazing overalls, chokers, and butterfly clips.
Luckily for you, though, many 90s trends are making some impressive comebacks that you have the chance to get behind if you missed out before. You probably can't go to work all grunge and Nirvana-esque in ripped jeans and combat boots, but you can get behind the adorable hair scrunchies of nostalgia's past!
Take your up-do up a notch with a fun hair scrunchie that's totally appropriate for the office. Messy buns will look all the more polished with a velvet-textured scrunchie to keep your wispy hair in check while a brightly colored neon hair tie will add some much-needed pop to an otherwise basic ensemble.

#4 Messenger Bags and Backpacks with a Twist
Timeless, cross-body messenger bags and backpacks in brown leather tones or classic black are a modern way to carry your laptop between conferences and commutes. If you want to spice things up a bit, ditch solid colors for color-blocked designs or unconventional fabrics such as suede, nylon or velvet for a posh twist.
From stylish transport totes to canvas color-blocked backpacks, the way you carry your business essentials is more than just an ends to a means—it's an accessory to your professional outfit. And guess what? You can find convertible backpack bags that have enough room for your gym gear so that your day remains seamless.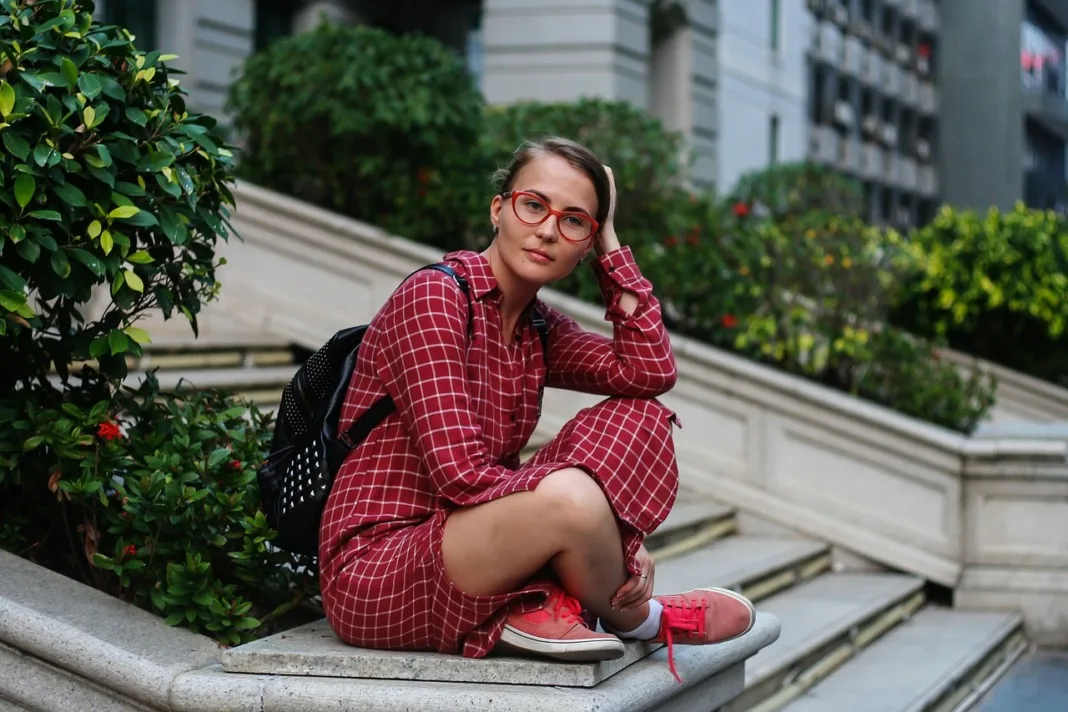 #5 Emboldened Sport Blazers
Sharp shoulders, clean lines, and flattering silhouettes are what business casual blazers are all about…but who said they had to be blandly monotone? We're not going to advocate rocking a zebra print jacket to work, but we definitely encourage playing with colors and cuts that can elevate your ensemble from ordinary to extraordinary. Not sure where to start? Pretty pastels with satin-lined accents are always a safe bet. Nordstrom also has plenty of blazers to choose from.
Dressing before work every morning doesn't have to be a boring routine and feel like a chore. There are plenty of ways to keep it professional while still being playful! When you feel short of options, consider combining fabrics and colors that contrast for a unique and bold look. Experiment with different tones and textures and you're guaranteed to become the next office fashionista!
---
Thank you for visiting today! If you found this encouraging or informative, please connect with us on Instagram, Youtube, Pinterest, Facebook or Twitter. We'd love to meet you!
Sign-up for our monthly newsletter for updates and more. We promise we won't spam you! Feel free to unsubscribe anytime.
For more fitness fashion discounts and offers, please visit our Fitness Instructor Discounts + Brands Directory or favorite brands coupon codes list.
If you're a brand and want to submit a product for us to review, please use this form to get in touch.
This site uses affiliate links. Clicking on or purchasing via an affiliate link may result in commissions for us which help keep the content flowing and lights on at Schimiggy Reviews. You may read more about this in our privacy policy.