Reading Time:
< 1
minute
Updated: 1/4/2022 | Best Guacamole Recipe
When I was in college and before the days of the internet, I would follow random people at ethnic grocery stores and ask them how to make certain dishes. Many were excited to share their recipes with me and I was stoked to try out some of my favorite dishes from my own kitchen!
Here is one recipe I learned from grocery store stalking. It's a staple in my home and I probably make and eat it at least once a week.
I've been making guacamole for years because it's super easy and delicious! It's a healthy snack and goes with everything (or at least I want it to). I add it to my tacos and burritos for a creamy consistency that's like butter!
I recently made some guacamole for our day trip to Whidbey Island. My friends tasted it and they were hooked. They asked me for my recipe so I decided to post it on the blog!
Please enjoy this recipe! If you have any twists or takes on your guacamole recipes I'd love to try them!
Yield: 4 servings
The Best Guacamole Recipe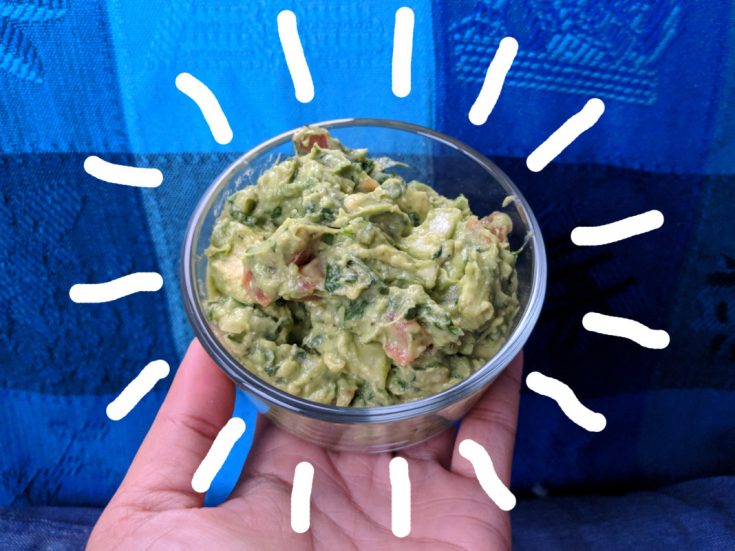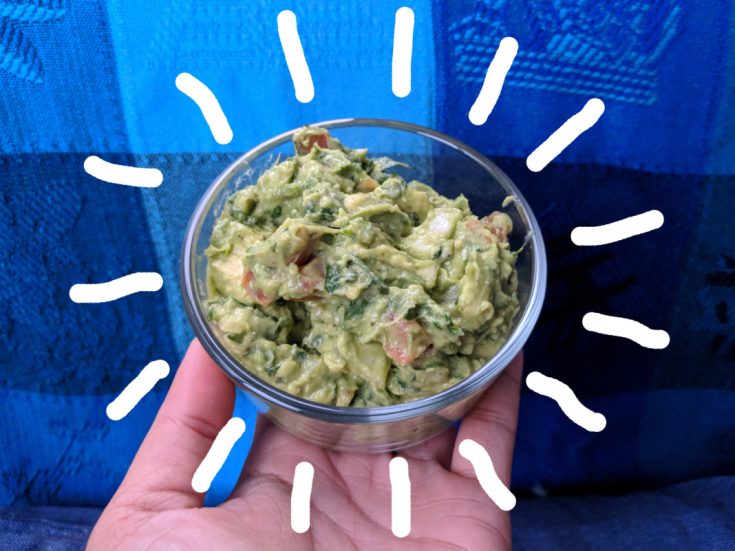 I had a request for my guacamole so I decided to post it on my blog. This recipe is super easy to make and tastes great with Juanita's tortilla chips! Enjoy!
Ingredients
Guacamole
Chips
Instructions
Slice avocados in half and take out the pit with a knife or spoon.
Spoon out the avocado flesh into a small mixing bowl or large pestle and mortar.
Add the cilantro, red onions, lemon juice, cumin, and jalapeño into the bowl.
Mix the blend up with a spoon or fork.
Add the green onion and roma tomatoes into the bowl and mix with a fork.
Add salt and pepper to taste and mix one more time.
Serve with tortilla chips.
Notes
Tips:
Green onions are also known as scallions!
100% of my Imperfect Produce boxes have offered avocados, onions, tomatoes and lemons. When I made this realization, I was stoked to have guacamole every week! Use this link for $10 off your first box.

You can leave the jalapeño out if you do not want your guacamole to be spicy.

To remove the pit with a knife, stab the long side of the knife into the pit and twist it out from the avocado flesh.

Enjoy the guacamole with chips or add it to your tacos or burritos.
All the produce I used in this recipe came from my
Imperfect Produce
box!
Imperfect Produce
sends ugly fruits and veggies directly to your doorstep. What's better is that you get up to 50% off grocery store pricing AND you're preventing food from going to waste. It's a great way to save money, eat healthy and save the world!
If you liked this post, you may like these posts too:
---
Thank you for visiting today! If you found this encouraging or informative, please connect with us on Instagram, Youtube, Pinterest, Facebook or Twitter. We'd love to meet you!
Sign-up for our monthly newsletter for updates and more. We promise we won't spam you! Feel free to unsubscribe anytime.
For more fitness fashion discounts and offers, please visit our Fitness Instructor Discounts + Brands Directory or favorite brands coupon codes list.
If you're a brand and want to submit a product for us to review, please use this form to get in touch.
This site uses affiliate links. Clicking on or purchasing via an affiliate link may result in commissions for us which help keep the content flowing and lights on at Schimiggy Reviews. You may read more about this in our privacy policy.