Reading Time:
4
minutes
Updated: 6/10/2023 | Tentree Review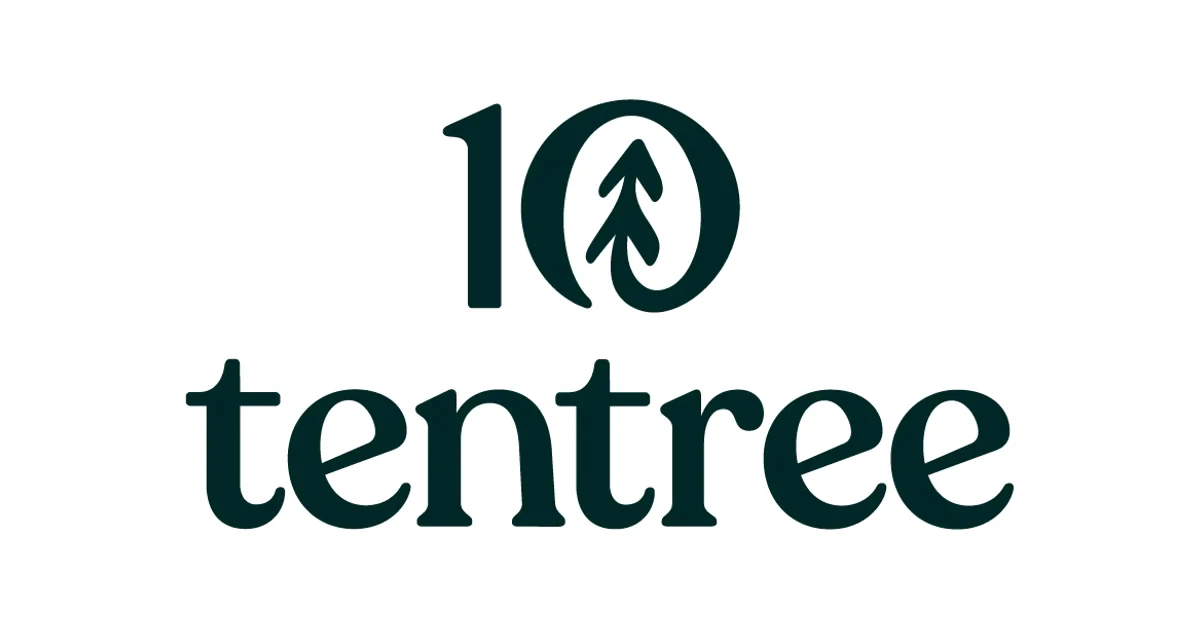 Disclaimer: I received products from Tentree to conduct this review. As always, all thoughts and opinions are mine and 100% honest.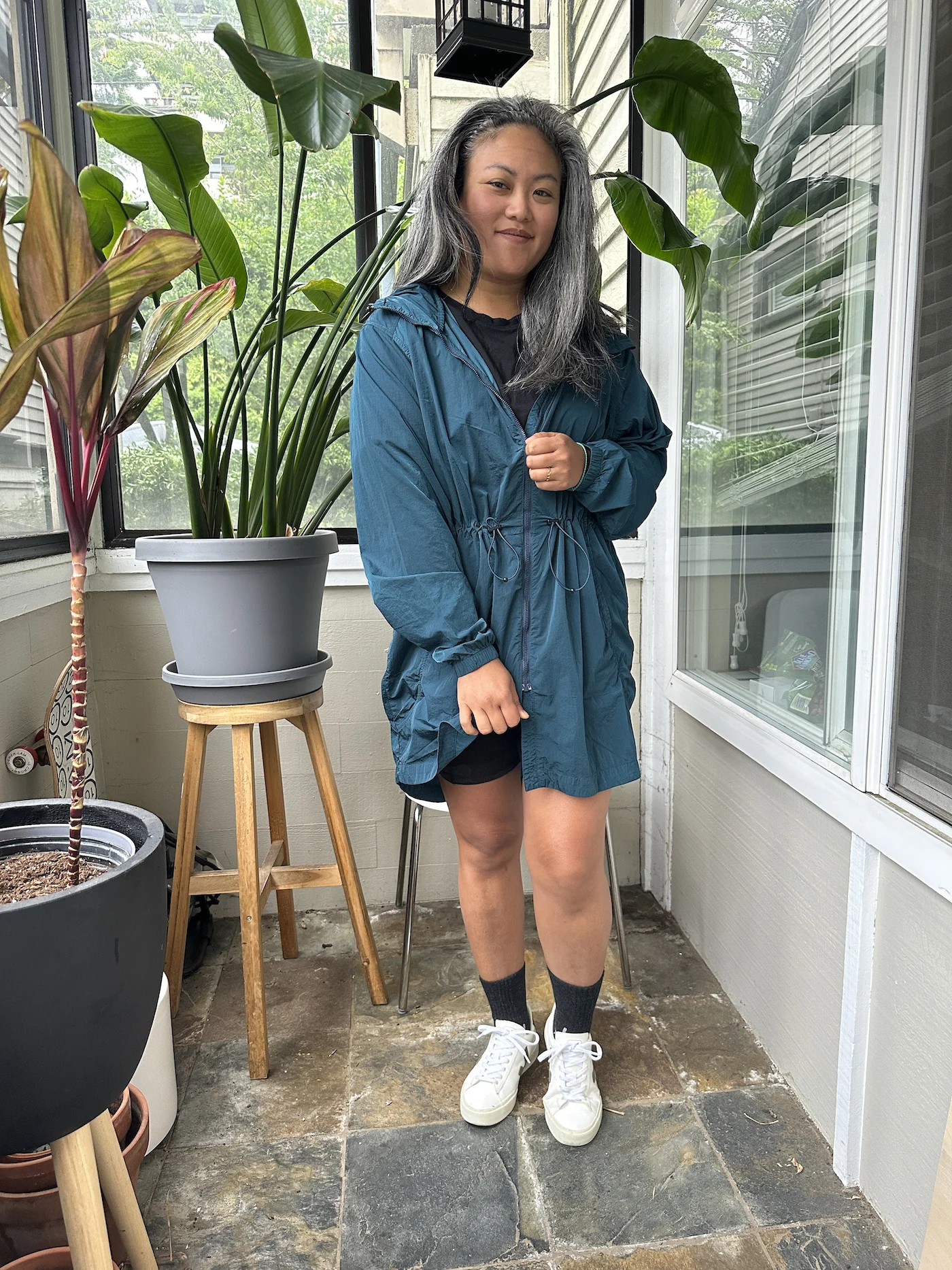 About Tentree
Tentree is a sustainable apparel company for men and women.
In 2011, Kalen Emsley, who was working as a tree planter, reached out to an old friend of his, David Luba, who was living in Hawaii. Kalen wound up catching a flight out, and while there, they were inspired to start a clothing brand that gave back to the earth they fell in love with on that Hawaii trip. And that's where the idea of Tentree was born.
The next step was roping Derrick Emsley, Kalen's brother, into the company. Derrick gladly came on as the CEO. The initial support from Emsley's hometown of Regina, Saskatchewan was overwhelming and offered us an amazing launching pad to get Tentree off the ground.
They are one of the most sustainable brands on the market. Their aesthetic is very casual yet versatile and you'll be able to find many staples for your closet from their collection.
One of their biggest selling points was the idea of trees being planted for each item purchased.
Tentree Review
I collaborated with Tentree to conduct this review.
I received the following products to review in this post:
Recycled Nylon Long Jacket ($178) – I received this jacket in Reflecting Pond and I am in LOVE with the deep teal blue color. It's an oversized jacket and a size medium left me with a lot of room for layering. It's a perfect transition piece. The material is lightweight and durable. I wish it were packable.
Wide Leg Pant ($88) – The pant is very well made and is super durable. These pants run small. I typically wear a size 6-8 in women's bottoms. I ordered these in size 8 and they ran very small and fit more like a 6. I recommend sizing up with these particular pants at least 2 sizes, as the waistband does not have any stretch.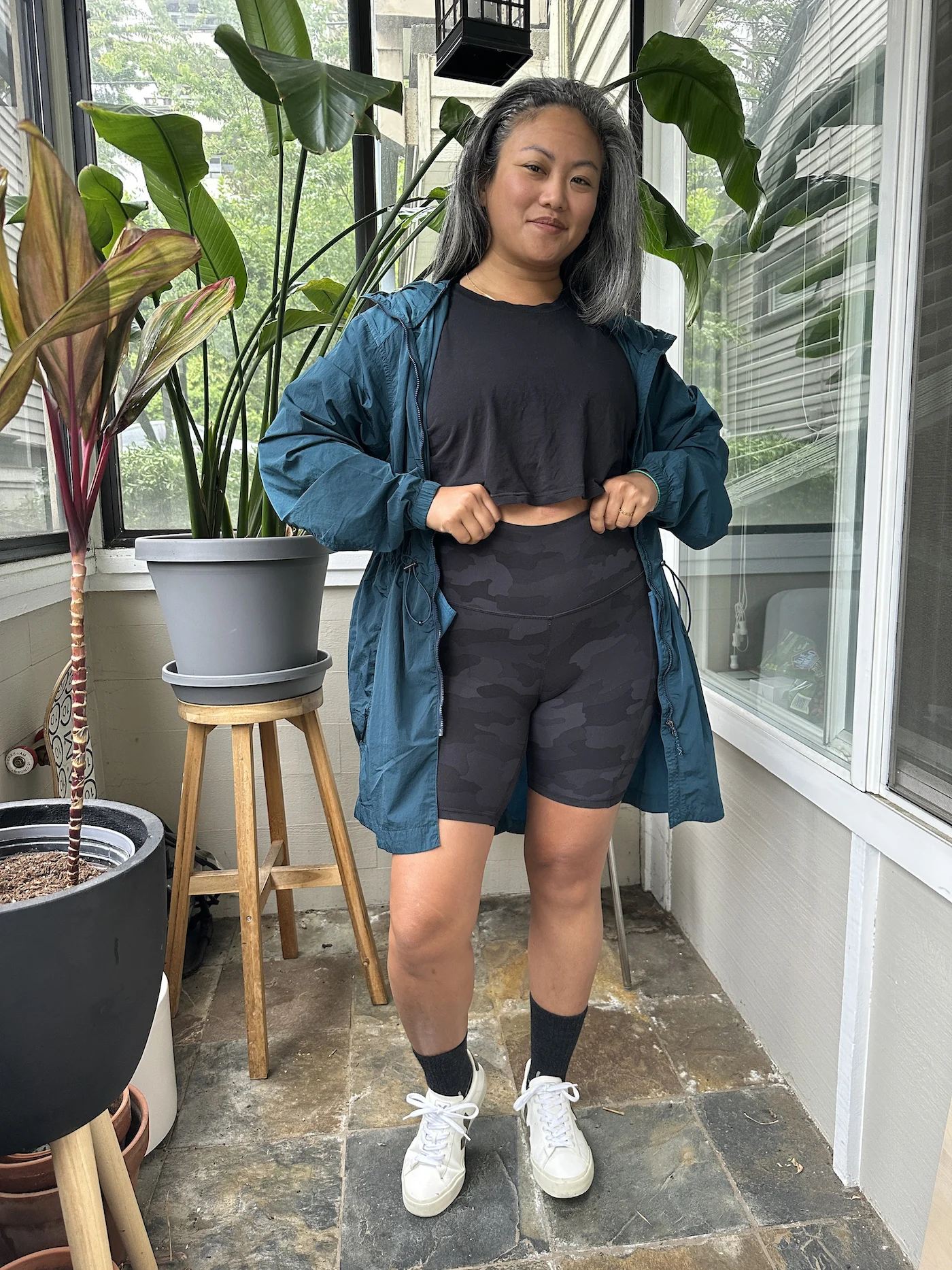 What I am Wearing: Tentree Recycled Nylon Long Jacket ($178) | CRZ Yoga Pima Cropped Top ($24) | lululemon Align Biker Shorts ($64) | Veja Sneakers ($135)
Tentree Pros
Sustainably Made – All their products are sourced ethically through partnerships with ethical manufacturing factories in China, Turkey, India, and Vietnam.
Carbon Neutral Brand – Since 2020, Tentree has been 100% carbon neutral. This means that their entire supply chain is earth-friendly, from sourcing to delivery. Read more about their sustainability efforts here.
Direct-to-Consumer Model – Tentree does not sell products through retailers. Instead, they sell directly to consumers to reduce their carbon footprint and can be in contact with their product every step of the way.
Circular Brand – Through their partnership with SuperCircle, Tentree is able to take used clothing and create new products or resell gently used garments. This ensures that their products never make it to landfills. You can shop their consignment store here.
Plant a Tree – With every garment purchased, the buyer has a chance to plant a tree for free! See more info here.
Fast Shipping – Our products were delivered to our home within 3 days.
Sustainable Packaging – All their packaging is recyclable and/or made from recycled materials. We were pleasantly surprised to see their products shipped in biodegradable wrapping.
Rewards Program – Join their FREE rewards program and complete activities and earn points towards free merch when you shop.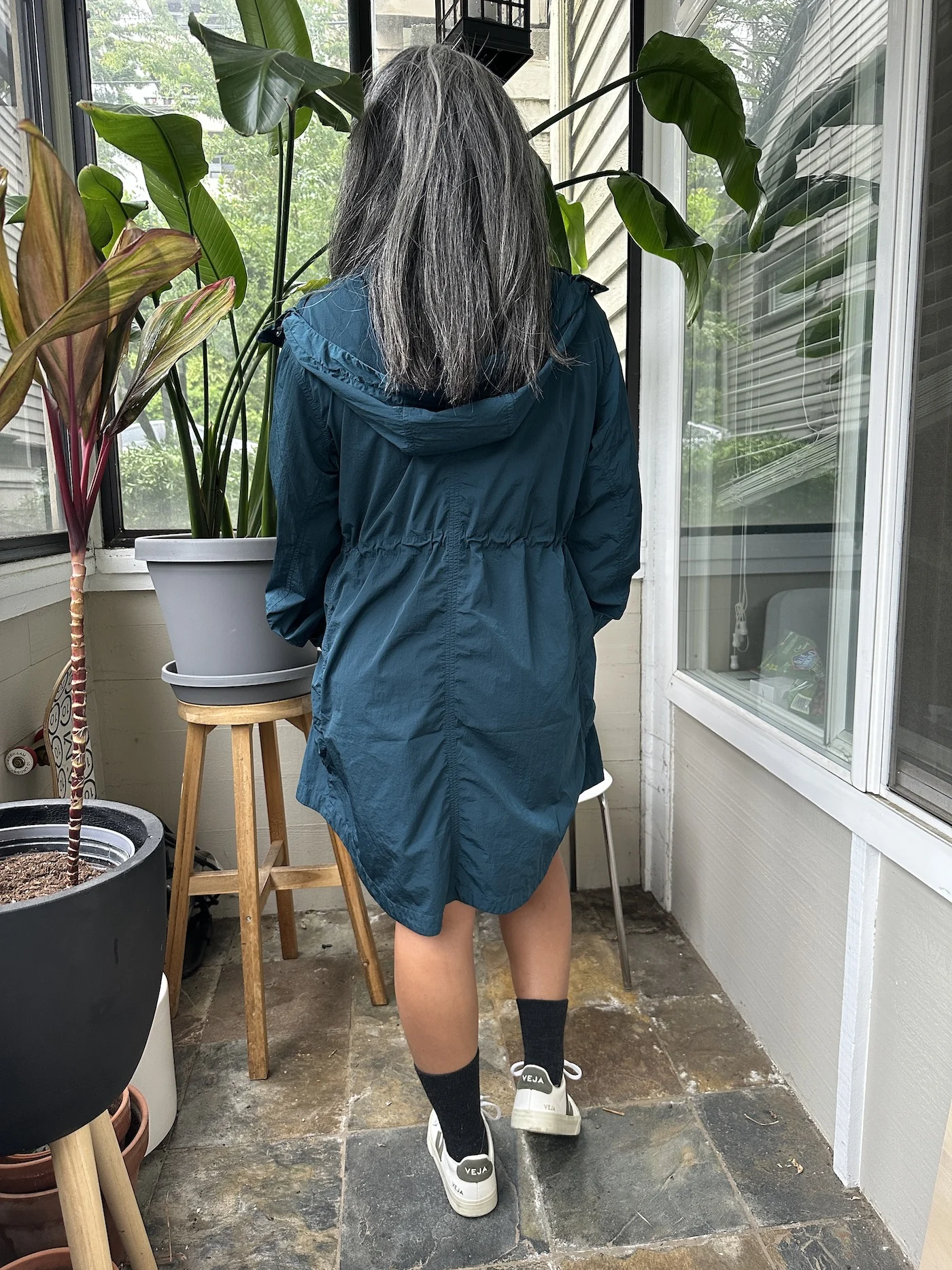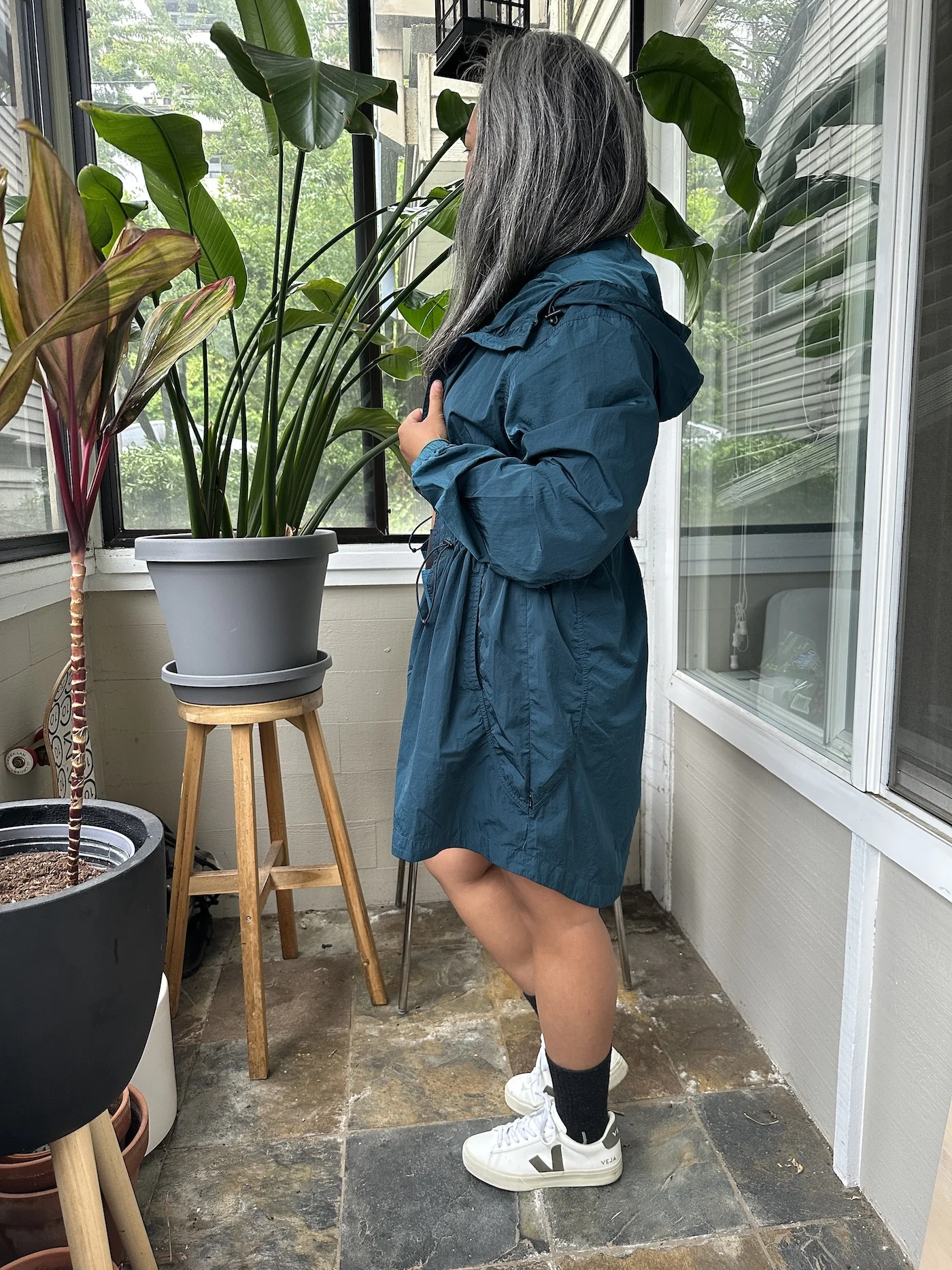 Tentree Cons
Stock Moves Quickly – If you see something you want, you should purchase it quickly before it sells out.
Where to Buy Tentree
You can shop for Tentree directly on their website.
Use this link to save 20% off your first order at Tentree.
Tentree is not sold through other online or in-person retailers so that they can keep prices low and quality high.
If you found our Tentree review helpful, please share it. Thanks for your support!
Thank you for visiting today! If you found this encouraging or informative, please connect with us on Instagram or TikTok.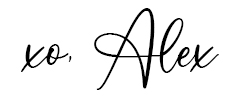 Sign up for our monthly newsletter for updates and more. We promise we won't spam you! Feel free to unsubscribe anytime.
If you're a brand and want to work with us, please visit this page to get in touch.