Reading Time:
3
minutes
Updated: 5/6/2023 | Best Tulip Farms in Washington State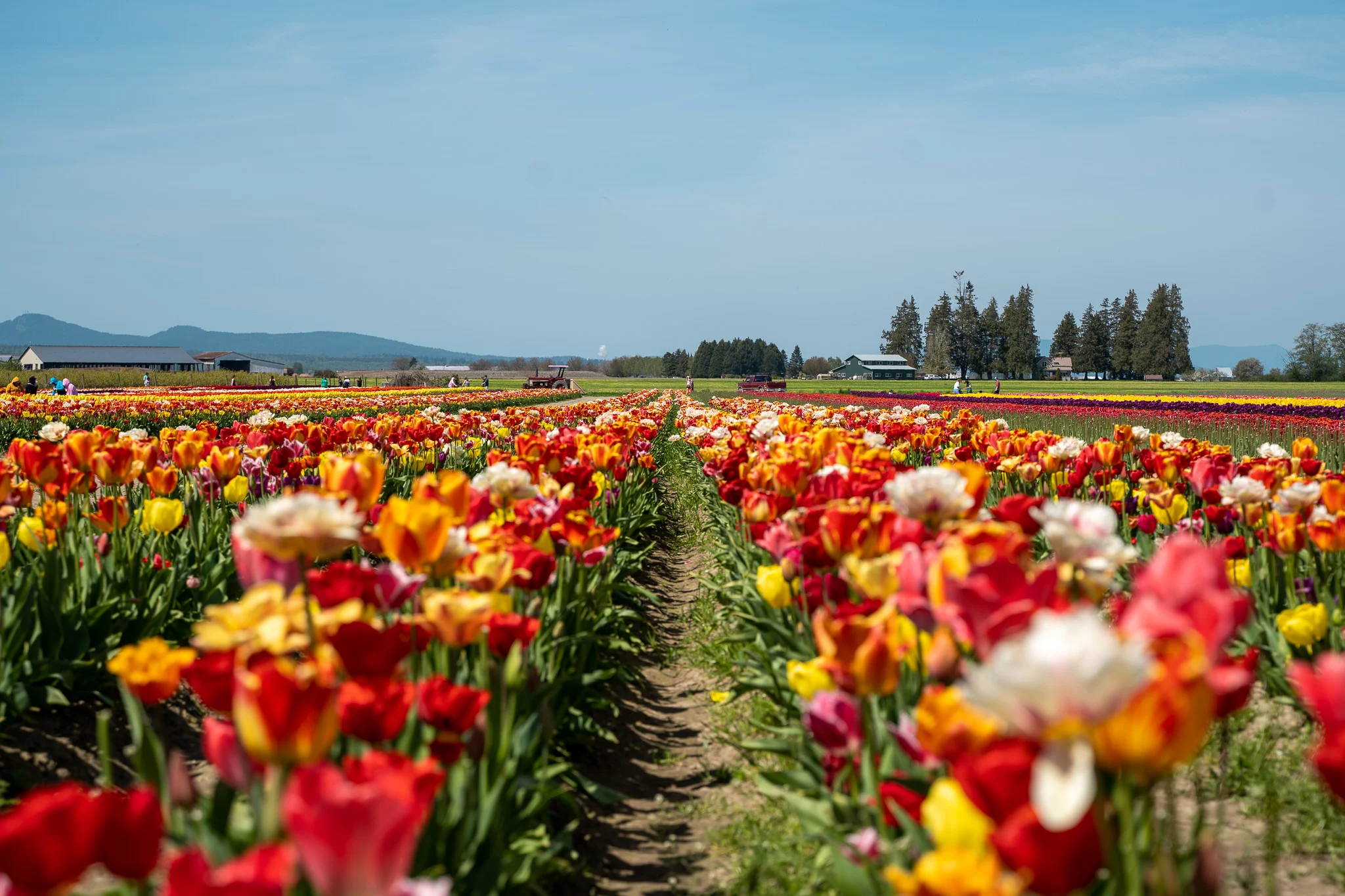 The Skagit Valley tulip festival runs April 1-30 of every year in Washington State.
The blooms are typically the most vibrant during mid-April. The flowers smell amazing and you get to frolic through the colorful fields and enjoy all the pretty flowers.
Below are the best tulip farms to visit in Washington State.
Best Tulip Farms in Washington State
#1 Roozengaarde
Roozengaard is the biggest and probably the most popular tulip farm. Here you can catch fields of colorful tulips. Be mindful of crowds as this farm can get very busy.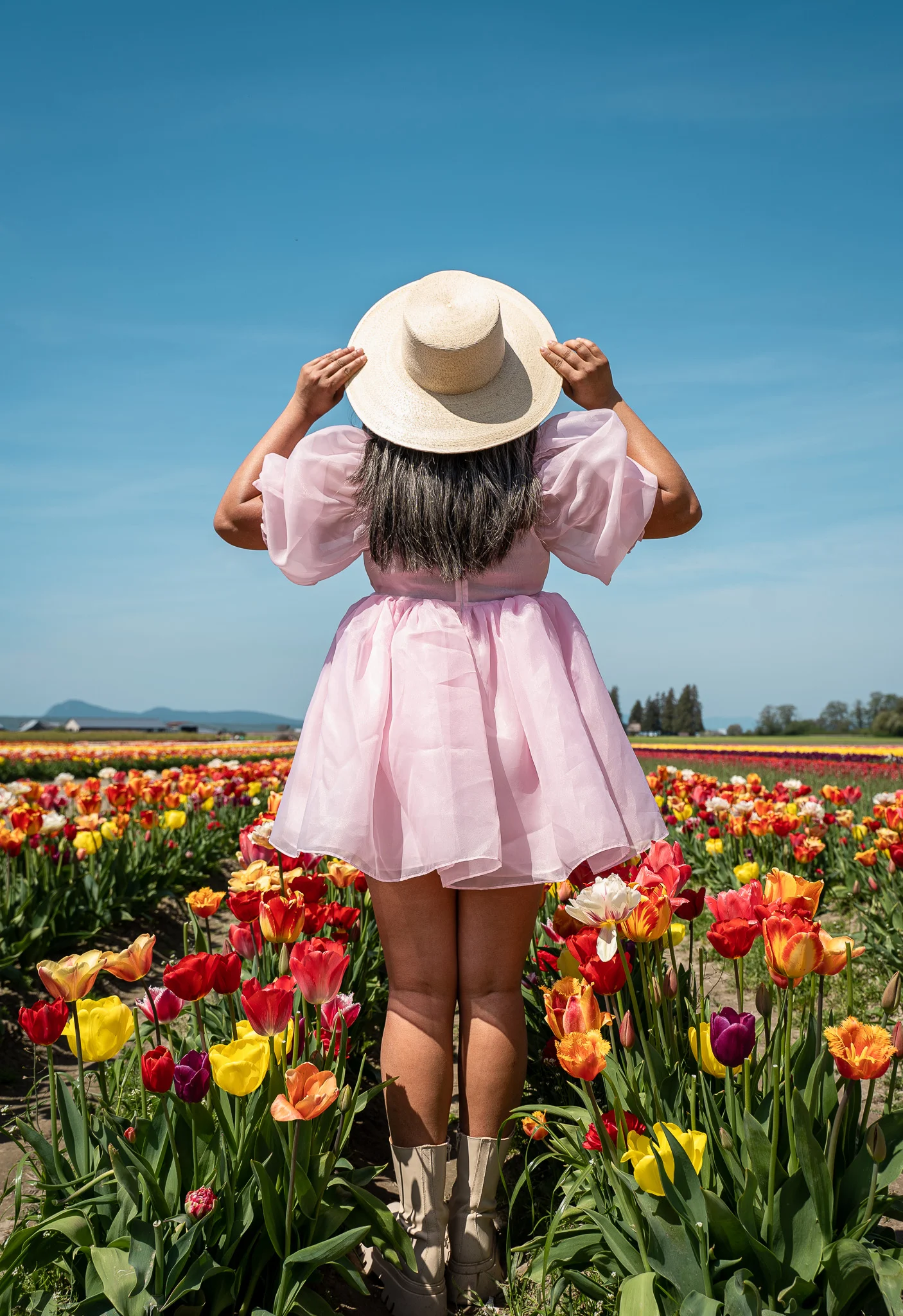 Related: Selkie Dress Review – Is It Worth It?
#2 Tulip Town
We love Tulip Town because they have Instagram-worthy swings and allow dogs (on leash)!
We recommend buying tickets online because the ticket booth line can get very long.
Tickets are $15 and include a ride on their trolley around the farm.
#3 Garden Roselyn
Garden Rosalyn features acres of tulips in intricate designs. Enjoy picnic tables and on-site food trucks. Well-behaved dogs on leashes are welcome!
Admission is $12 and children five and under are free. Parking is free.
Garden Rosalyn is located at 16648 Jungquist Rd, Mount Vernon, WA.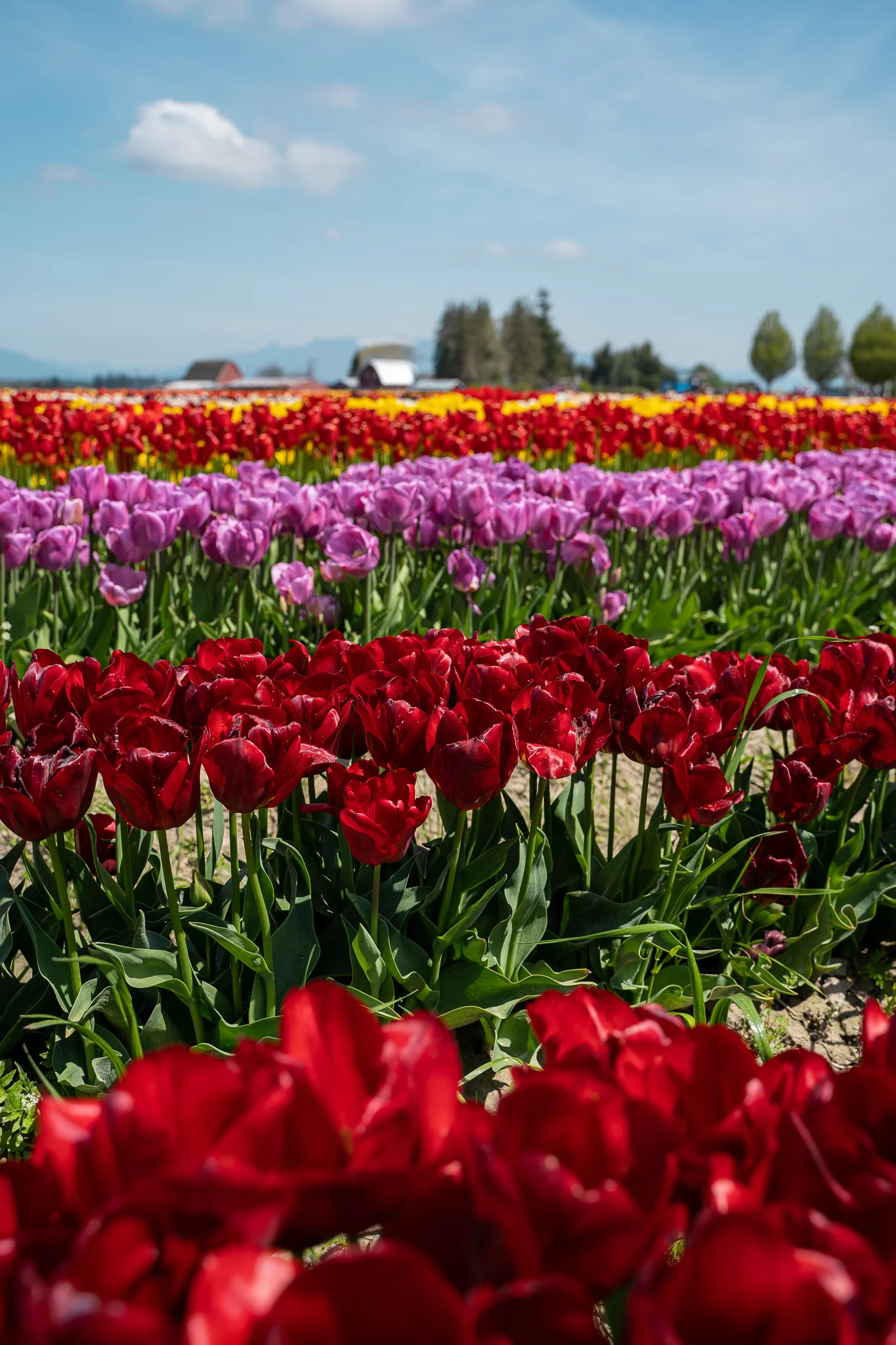 #4 Tulip Valley Farms
Tulip Valley Farms is a great option but be mindful that their rows are more spread out, so if you're looking for a continuous field of flowers, you may not get that here.
Nonetheless, it's a great farm to visit and great for families with kids as there is plenty to do onsite.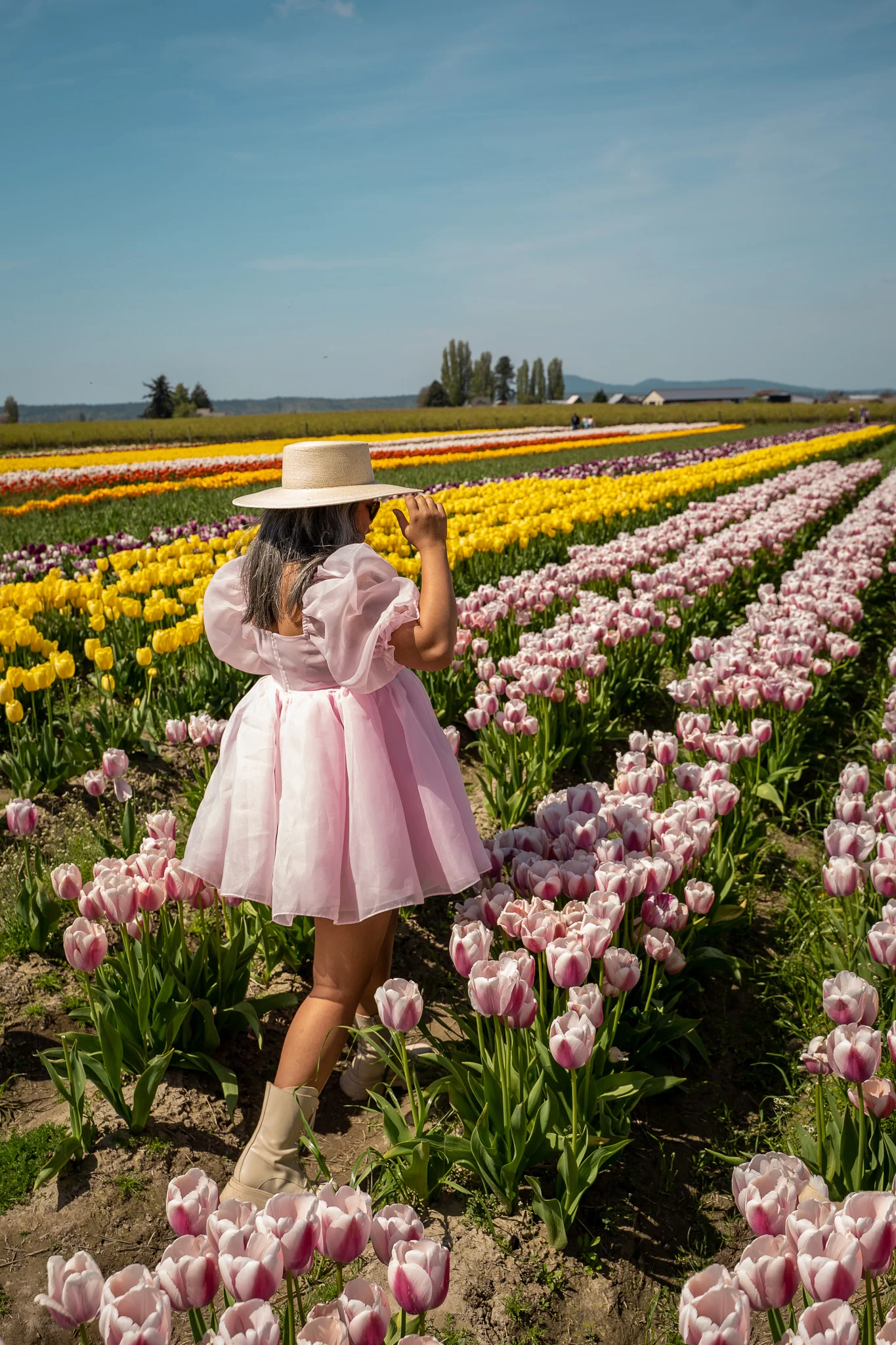 See Tulips for FREE!
And if you're on a budget, you can easily see the tulips for free. Simply drive by anytime (24/7) to see the tulips located between La Conner and Mount Vernon.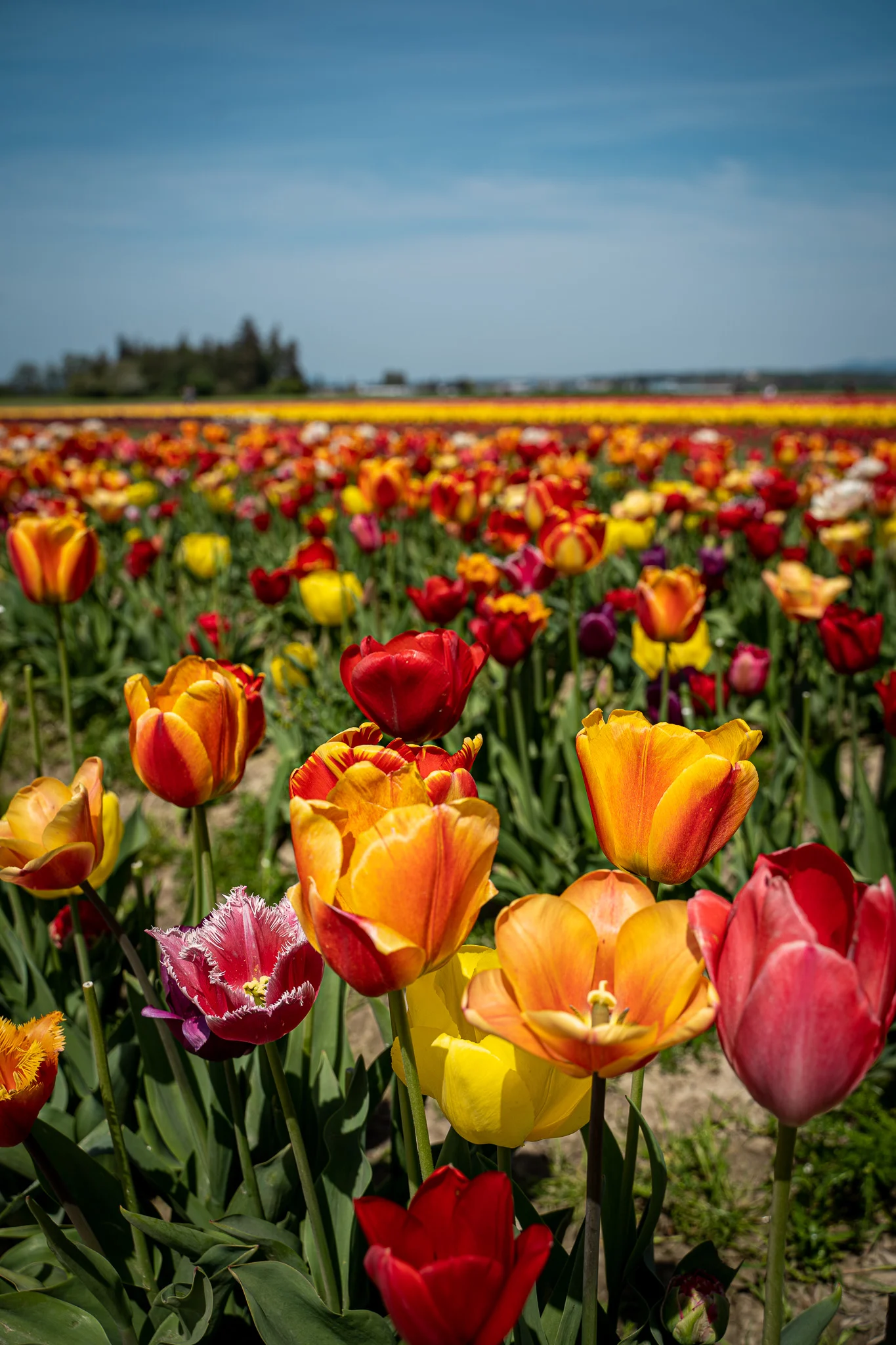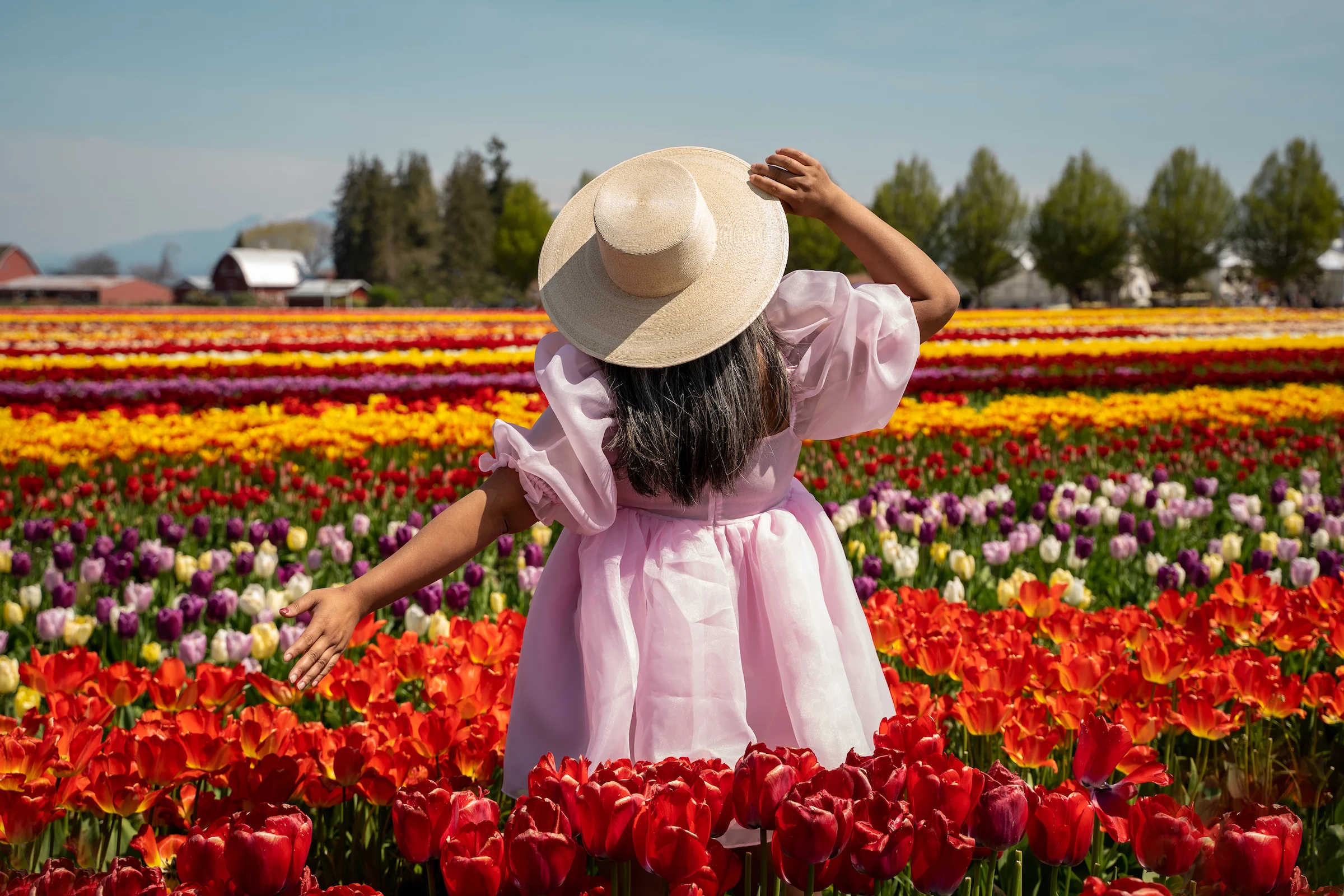 Bloom Map
Here is a bloom map to help you find the best tulip farms.
To know exactly when the tulips bloom and which fields are blooming, keep an eye on the Bloom Map for updates! The Skagit Valley Tulip Festival Bloom Map tulip icon will be in color (not greyed out) once the field blooms.
If you found our best tulips farms in Washington State article helpful, please share it. Thanks for your support!
Thank you for visiting today! If you found this encouraging or informative, please connect with us on Instagram or TikTok.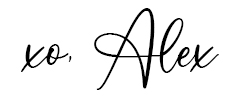 Sign up for our monthly newsletter for updates and more. We promise we won't spam you! Feel free to unsubscribe anytime.
If you're a brand and want to work with us, please visit this page to get in touch.