Reading Time:
6
minutes
Updated: 12/5/2021 | How to Take Sexy Selfies
Sending erotic photos to your partner can make your relationship stronger and even make the bedroom experience better.
I had to talk with a friend on how to take sexy selfies. Prior to this, it was a foreign concept to me. I had never sent a sexy photo in my life and didn't want to risk sending an awkward photo.
I had never taken a nude photo or even received a dick pic until I started seeing someone who unleashed the inner kink in me.
I also didn't realize how turned on I would get from sending and receiving sexy photos. It really adds another dimension to a relationship.
Some concerns people have are that their compromising photos may one day get leaked on the world wide web. Sexting is not for everyone, and it's OK. You never have to send a nude or sexy photo to have a strong relationship.
On the other hand, being comfortable with sending a nude may mean you trust your partner enough so that they do not share and compromise your reputation. It really depends on your relationship with the person.
If you're new to sexting and have no clue what to do, here are some tips on how to send sexy selfies to your partner.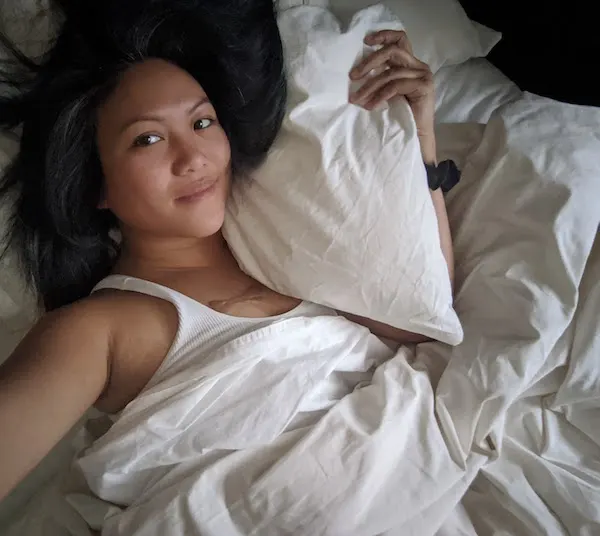 How to Send Sexy Selfies and Nudes
#1 Sexy Selfies Do Not Have to Be Nude
It's common to think that full-on nudes are what the people want. It doesn't have to be.
You can take sexy selfies wearing lingerie, robes, bikinis, and even normal clothing. You can let a nipple or buttcheek peek out in your images to make it a little more exciting.
Being revealing can be a tease. If you're brazen enough, a full nude is OK too. There is no shame in sending photos that you feel confident with.
When taking full nudes, you can always omit your face to prevent face detection in apps and photo galleries. You can leave an eye, nose or lips in the photo and still remain undetectable.
Prior to sending out any nudes, make sure you feel comfortable knowing that images of your body are out there for the world to potentially see.
View this post on Instagram
#2 Setup Your Sexy Selfie Studio
A sexy selfie studio is easy to setup. Having your little corner of ecstasy will motivate you to take more selfies and up your selfie game big time.
Here are some products we think you should have in your mini studio:
See how simple it can be to start your own studio? Set up your studio and start snapping with your phone camera.
#3 Get Creative with Props
Treat your selfies like a boudoir photo shoot. Use props like robes, whips, collars, chains, vibrators, dildoes, etc. to illustrate a story in your photos.
Make sure your setting is not distracting. In my bedroom, I have a simple headboard and cream-colored sheets. When I take photos, I ensure that my body and posture are not distracted by my surroundings. If you have the ability to create a field of depth (like in portrait mode), I highly recommend doing so!
The image below was from my cell phone camera and I used portrait mode to blur out the background.
Wearing makeup, doing your hair, or dressing up also makes a sexy selfie more enticing. It shows your partner that you cared enough to get put together for them.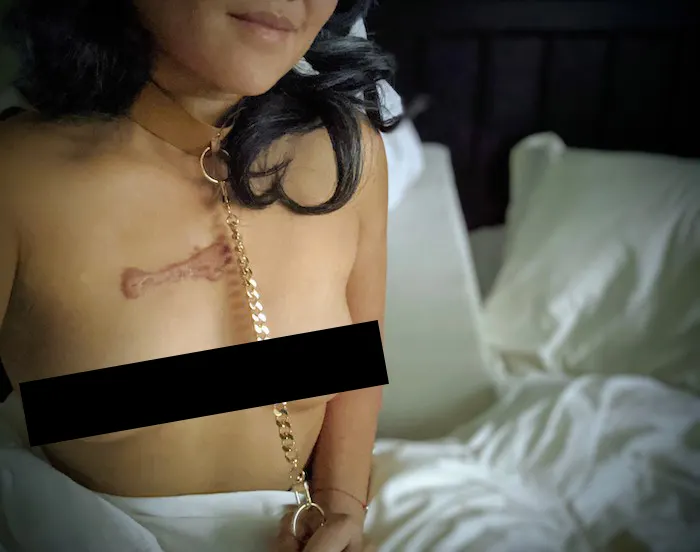 #4 Show Off the Best Parts of Your Body
If you know a part or parts of your body are bomb.com, make sure to include it in your selfies.
Parts of my body that I love are my legs, torso and jawline. For others, it may be boobs, butt, spine, etc. Take photos and see what you find most appealing in your images.
Repeat it in various settings and with different outfits and props.
#5 Use Natural Light When Possible
Natural light makes images look more professional. Hard light will make images look too washed out or yellow.
The best times to take sexy selfies are in the AM or later in the day prior to sundown. Use shadows created by natural light to accentuate your best features and all the curves in the body.
#6 Take Lots of Photos and Delete the Bad Ones
You might get lucky and your first snap will be perfect. But that is not usually the case.
Take different angles of yourself in the same pose. Take at least 5, review them and delete the ones that don't look great.
Taking multiple photos will also help you determine your best angles. Make sure to use those angles over and over again. It will make taking sexy selfies easier.
#7 Edit Your Photos
If you have the ability to, you can edit your photos to make them look more artistic, clean, or set a mood for your photo. Edit any distractions out by framing your photos. Reframing an image can also make it look more appealing.
Cropping out unnecessary edges can make your images look more professional and clean. Turning a photo black and white is also a way to make a photo look sexier and more mysterious.
Some apps that we love using to edit images via mobile are Snapseed, Instagram and VSCO.
If you have professional equipment like Photoshop or Lightroom, consider using those tools to make your images look better.
Again, it's not necessary to edit your photos. You can keep them natural so that you know exactly what to expect when taking sexy selfies.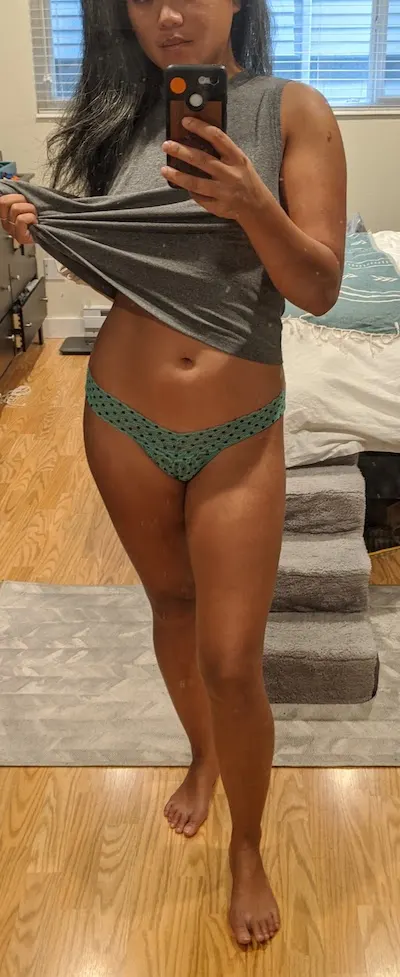 #8 Consult With Your Friends
If you're not shy, ask your friends to review your photos before you send them off. Getting feedback from others can help you improve your selfie game. They may also point out things that you may have not noticed.
Encourage your friends to practice safe sexting. Destigmatize sexting as a bad thing. Sexting can be very healthy for the mind, body and relationships.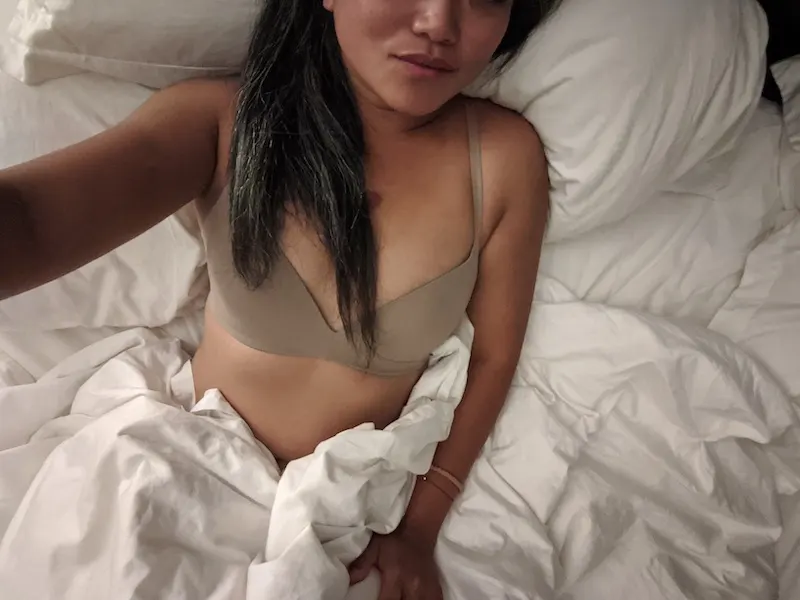 #9 Revisit Your Sexy Selfies
This is so important!
I always look back and think about how amazing I look! It's a self-esteem booster and encourages me to do even more for my partner.
It also reminds me of how creative I can be.
Final Thoughts
Sexy selfies may seem awkward at first, but you'll slowly learn your good angles and how to improve each delivery. Sexy selfies can make not only you feel more confident, but it can also strengthen your relationship.
Take 1-2 hours per week to load up on your sexy selfie photoshoot and don't be afraid to reuse them if you have multiple partners. There is a lot of you to be appreciated.
Have fun with it!
If you have any tips for our readers, please leave them in the comments down below.
Related: The Art of Sex: How to Talk Dirty to Your Partner
If you enjoyed our how to take sexy selfies post, please share it on Pinterest. Thank you!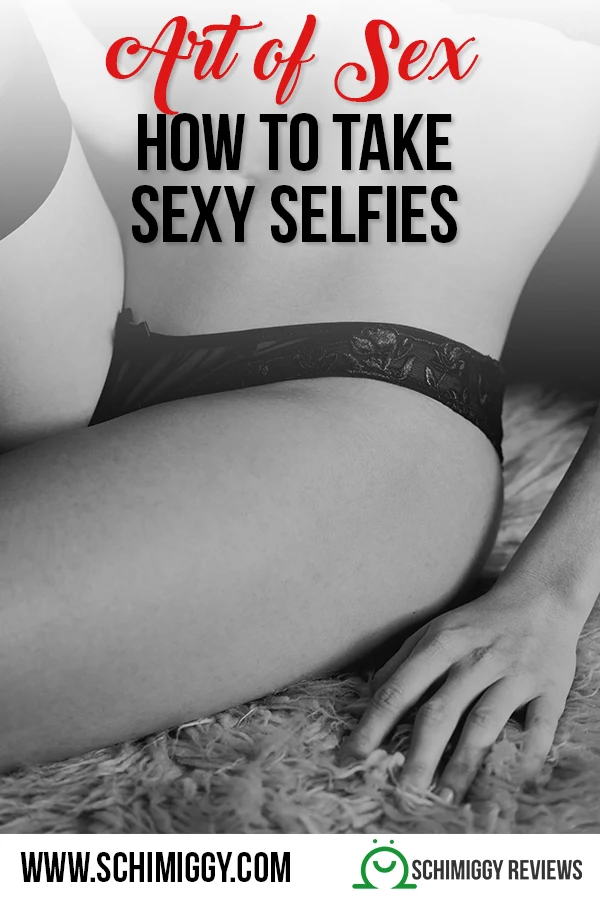 ---
Thank you for visiting today! If you found this encouraging or informative, please connect with us on Instagram, Youtube, Pinterest, Facebook or Twitter. We'd love to meet you!
Sign-up for our monthly newsletter for updates and more. We promise we won't spam you! Feel free to unsubscribe anytime.
For more fitness fashion discounts and offers, please visit our Fitness Instructor Discounts + Brands Directory or favorite brands coupon codes list.
If you're a brand and want to submit a product for us to review, please use this form to get in touch.
This site uses affiliate links. Clicking on or purchasing via an affiliate link may result in commissions for us which help keep the content flowing and lights on at Schimiggy Reviews. You may read more about this in our privacy policy.