Reading Time:
5
minutes
Talking dirty can feel weird at first. But if you've never done it before, it's definitely worth giving it a try.
Dirty talk can make your relationship hotter and more interesting. It can also help to remind your partner that you are sexually attracted to them.
Some fears and insecurities are that you'll say something awkward or sound like someone right out of a porno. Dirty talk doesn't have to be filthy, it can be playful as well.
It's also OK to not want to talk dirty. If you tried it before and it was just too awkward, maybe dirty talking isn't your thing.
I've had partners that didn't enjoy it and partners who loved dirty talking 24/7. Everyone is different and there are plenty of other ways to convey your affection to someone.
If you want to start talking dirty, you've come to the right place. Dirty talk can make your relationship stronger and more intimate.
We'll give you some tips you can use the next time you want to talk dirty to your partner.
Here are Our Tips on How to Dirty Talk
#1 It's Your Chance to Use Vulgar Language
Or not!
For me, the more vulgar, the better. I love living out my fantasies and saying the words f#ck, ram, choke, suck, pound, etc. Stuff that I don't normally say to anyone else, I say to my partner.
This idea of having "vocal sex" with your partner is great for planning your next sexcapade. For me, there is nothing sexier than that.
#2 Keep It Simple
Dirty talk doesn't have to sound like something right out of a porno. Keep it simple and natural. This will help you ease into the act of dirty talking.
It can be as subtle as, "I can't wait to see you tonight…" or "let's do it."
#3 Switch Between Being Naughty and Nice
I LOVE being able to feel like a filthy little girl one moment and then an UWU babe the next minute.
Being able to be submissive and dominant is a huge turn-on for me. It may be for you and your partner as well.
#4 The More Visuals, the Better
Painting a picture for your partner can drive them wild. Talk about the setting, what you want them to do to you, what you want to do to them, how you want things done, etc.
Draw a picture in their mind so that they'll want to live it out in real life later.
Enhance your level of intimacy by exploring the depths of your sexual imagination.
#4 Talk About Your Partner's Desires and Fantasies
If you know what your partner likes and wants, build an experience around that.
My partner has certain fantasies and I imagine offering him what he wants in creative ways.
The more I talk about his fantasies and how I'll fulfill them, he'll feel like I am listening and want to care for him sexually.
I also want to care for him emotionally as well. Make sure your actions show that too.
#5 Give Instructions to Your Partner
I love to use dirty talk as a way to convey consent. Use dirty talk as a way to tell someone what you want then to do to you.
Instructions are also helpful because it conveys what you would like to happen when you get intimate.
Your partner may not know how to fulfill you in a certain way. Describing it is helpful to your partner and can help strengthen your communication skills as well.
#6 Talk Dirty in Person Too
Don't just talk dirty online or via mobile. Do it in person too. Hearing your partner's voice while you are intimate can be a huge turn-on.
When doing it in person, you can hear the tone, pace, and assertiveness of your partner's speech. This could not be conveyed the same way via text.
#7 Complement Your Partner
Complement your partner to indicate that they are doing something right. You can say phrases such as, "I love when you do ______ to me. It turns me on so bad."
Giving them affirmation helps indicate that they are doing something right and should continue doing it. Communication is sexy and powerful.
#8 Say the Same things in Different ways
Don't say the same phrases over and over again. Get creative and switch up your adjectives and verbs.
Try words that you would not normally use in the bedroom. You might be surprised by how your partner reacts.
If you need to, say it out loud and see how it lands. If it's awkward, revisit the thesaurus to find other synonyms that might be more appropriate.
For example, you can use words like bone, bang, or ride in place of f#ck.
Make up your own words if you want. Some people may think made-up words are endearing. It's also like speaking in code and only your partner understands what you're saying.
#9 Have Fun
Remember to have fun with dirty talking. No one is recording or watching you and your partner. It's solely between the two of you (unless you want to involve others).
Say silly things and if they don't work, scrap it and try something new. Sex should be a time to explore and find out exactly what you and your partner need to keep things exciting.
Phrases beginners can try with their partner(S)
"I've been wanting to _____ you."
"I want to taste you." or I want to taste your _____."
"Can I _____ you later?"
"You know how to turn me on."
"When I get home, you better we waiting for me in bed."
"It drives me crazy when you _____."
"I'm going to make you cum."
"I want you to play with my _____."
"I want you to scream my name."
"What position do you want to try tonight?"
"I want to be inside you."
"I want you to f#ck me from behind.
VERY naughty phrases you can try with your partner.
These are phrases to try if you need additional ideas and want to take it up a (naughty) notch.
I want you to throat f#ck me.
Can't wait to suck you and feel you rise like a loaf of bread in my mouth.
I'll feed you my cum.
I want to cum inside you.
I'll drown your pussy with my cock.
I want to ride your face.
Cum if you want to live.
What kind of noises would you like me to make today?
F#ck my brains out.
I hope your day is as magical as my pussy.
Make baby cry/scream.
Can we role play? I'll be anything you want.
I can survive off your cum.
Final Thoughts
Dirty talk can be very exciting. Have fun with it and see what you come up with and how it makes you and your partner feel. It might end up making your sex life more fulfilling and the relationship with your partner stronger.
If you have any phrases you'd like to share, leave them in the comments section down below. We'd love to hear them!
Have fun y'all!
Did you enjoy our article on how to talk dirty with your partner? Share it on Pinterest!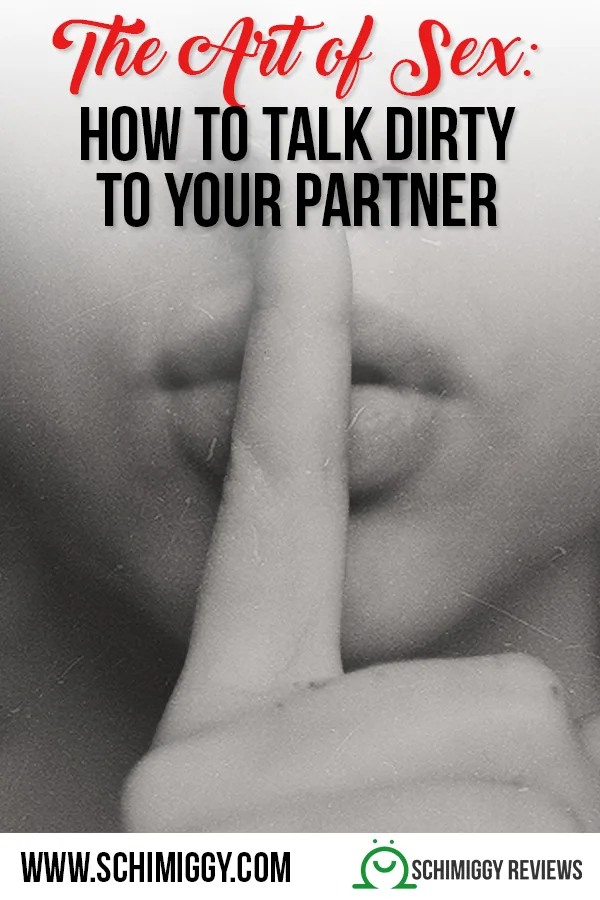 Thank you for visiting today! If you found this encouraging or informative, please connect with us on Instagram or TikTok.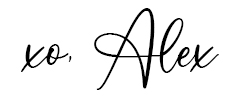 Sign up for our monthly newsletter for updates and more. We promise we won't spam you! Feel free to unsubscribe anytime.
If you're a brand and want to work with us, please visit this page to get in touch.