Reading Time:
4
minutes
"On Fridays We Wear Blue"
I've been living in Seattle for the past four years. I've naturally become that obnoxious Seahawks fan. The team colors are also my favorite: navy and lime green! In Seattle we have something call "blue Fridays," and everyone wears Seahawks gear throughout American football season on Fridays. It's also very likely that everyone has a team jersey. For me, I personally love leggings and wear my Seahawks leggings everywhere.
Below are some leggings that are perfectly made for any Seahawks fan!
---
#1 LAAIN
I'm obsessed with these LAAIN leggings. LAAIN has two Seahawks themed leggings: the Bianca Side Arrow Stripe and Alice Curve Slash leggings. I've tried their leggings before and the fabric is high-quality. It's definitely worth the high price point for a Seahawks fan for life!
Buy LAAIN on Carbon38 and use coupon code SHMGY25 for 15% off your first two orders.
#2 Athleta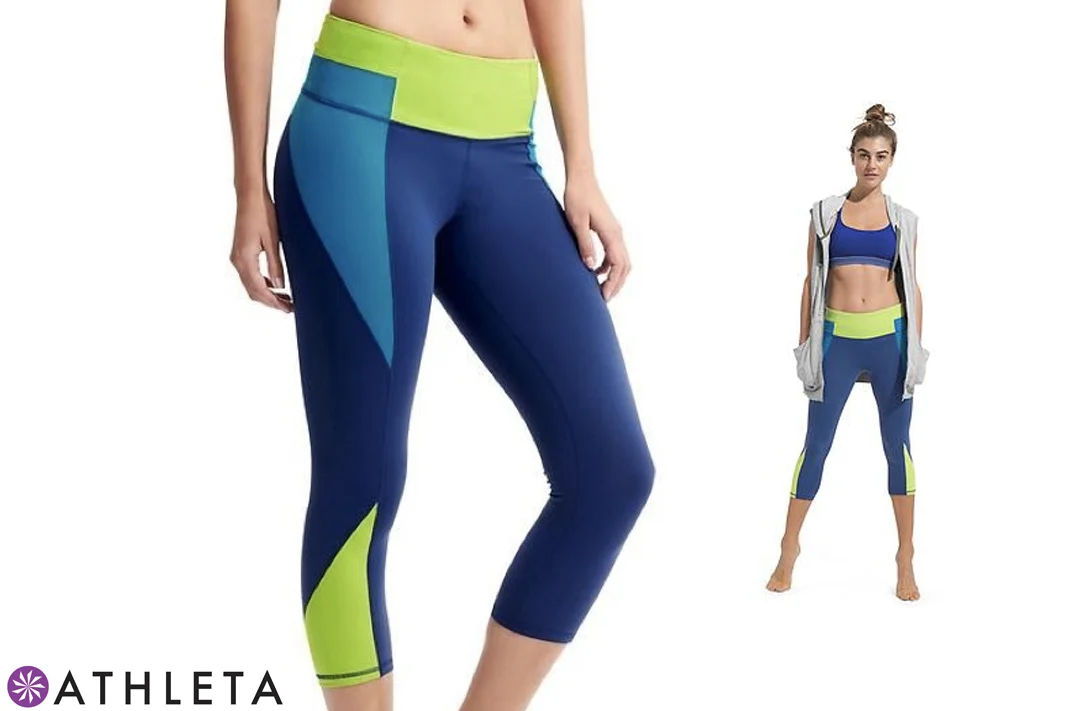 I'm pretty sure Athleta made these for a Seattleite. I can wear them to both Seahawks and Mariner's games. I love the subtle color block pattern. I wore it to a Mariner's Yoga Day in 2016. I highly recommend Athleta for anything really. They've really stepped up in the activewear game. Buy Athleta through my link and get 20% off your orders.
#3 K-Deer
K-Deer has navy and neon green animal print leggings that I am absolutely obsessed with. I bought them in 2012 and still have them!
I highly recommend K-Deer becuase their leggings are created with a flat front panel that prevents camel toe from ever happening. Their fabrics are very durable, color won't fade and fit like a glove.
K-Deer leggings usually run around $98 and come in various lengths.
Related: How to Prevent and Eliminate Cameltoe
#4 The Pro Shop/Fanatics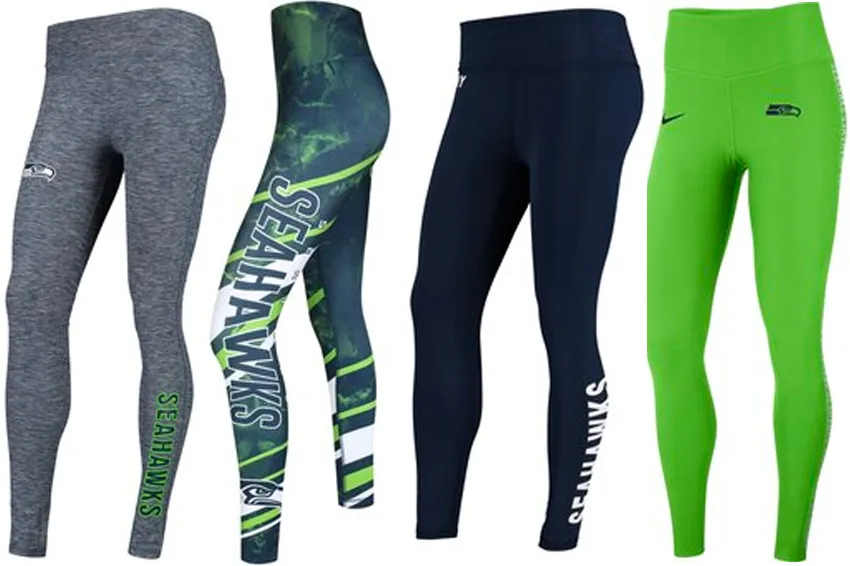 The Pro Shop and Fanatics sell official sports gear. Head over and check out their different Seattle Seahawks merchandise that we love!
#5 P.E Nation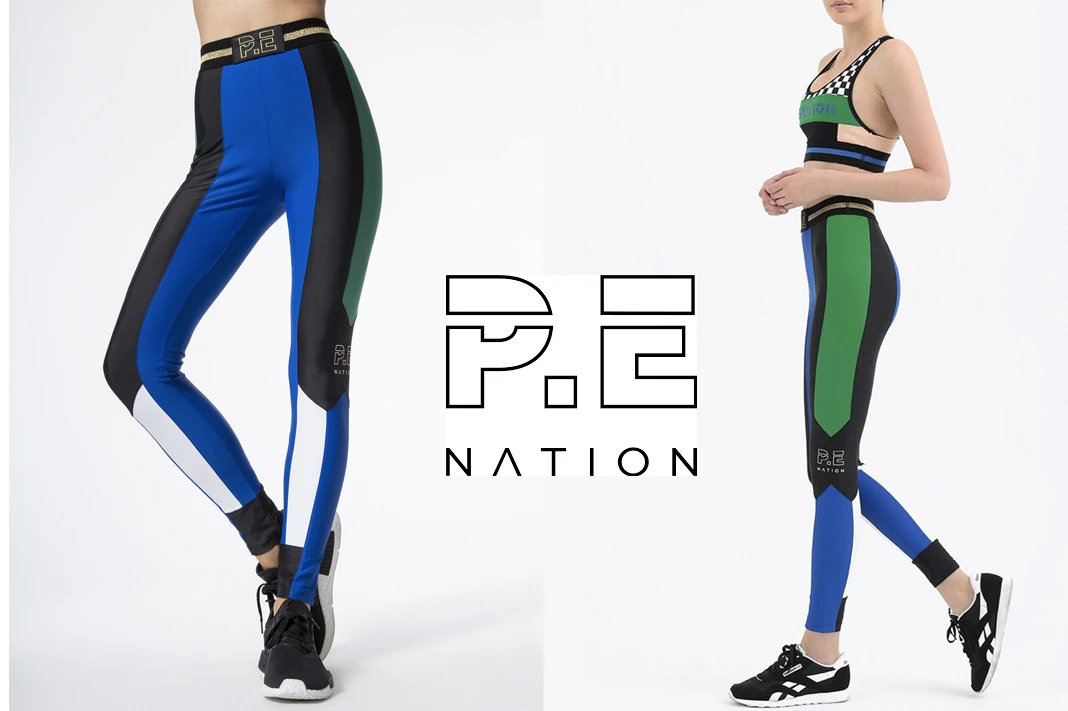 These aren't exactly made for a Seahawks fan but I love the blue and green color block combo of P.E Nation's Riseball leggings ($170). Wearing it as Seahawks gear is perfectly acceptable. Their Italian fabric is long lasting. The vintage look will definitely get you some complements.
Buy P.E Nation on Bandier, Carbon38, Neiman Marcus, Nordstrom and REVOLVE.
#5 Biruba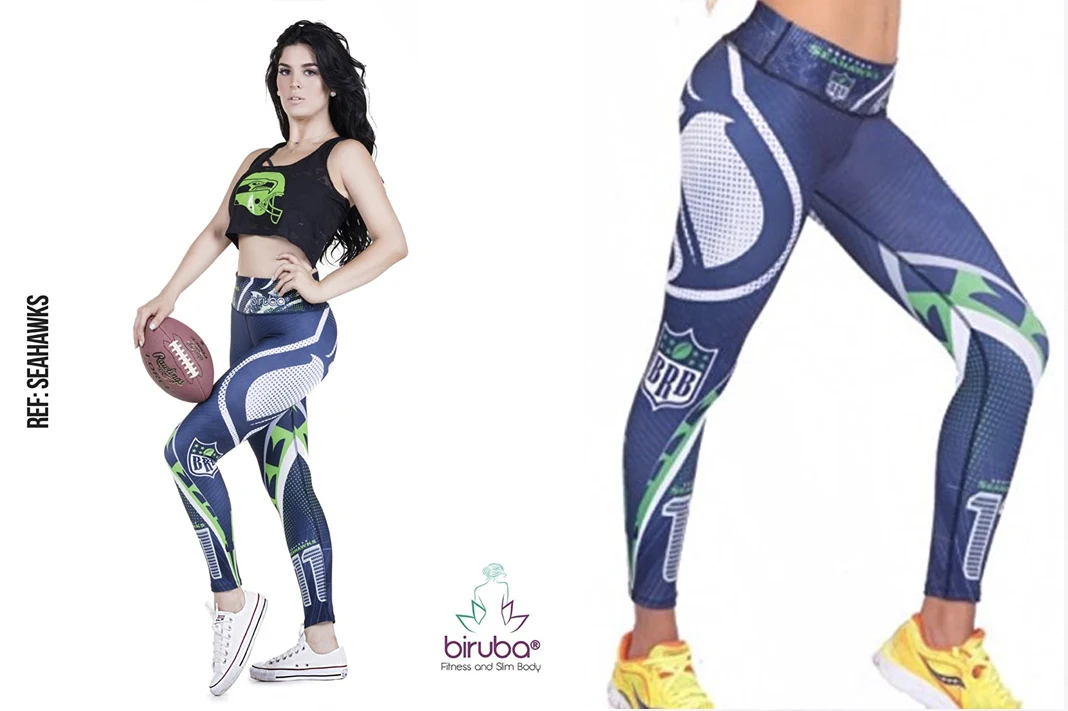 Biruba is a company based out of Mexico City and they make high-quality team leggings. These designs are awesome. I also love the tall waistband designed to keep the leggings from sliding down.
#6 #WeAreTwelve Leggings by Bombsheller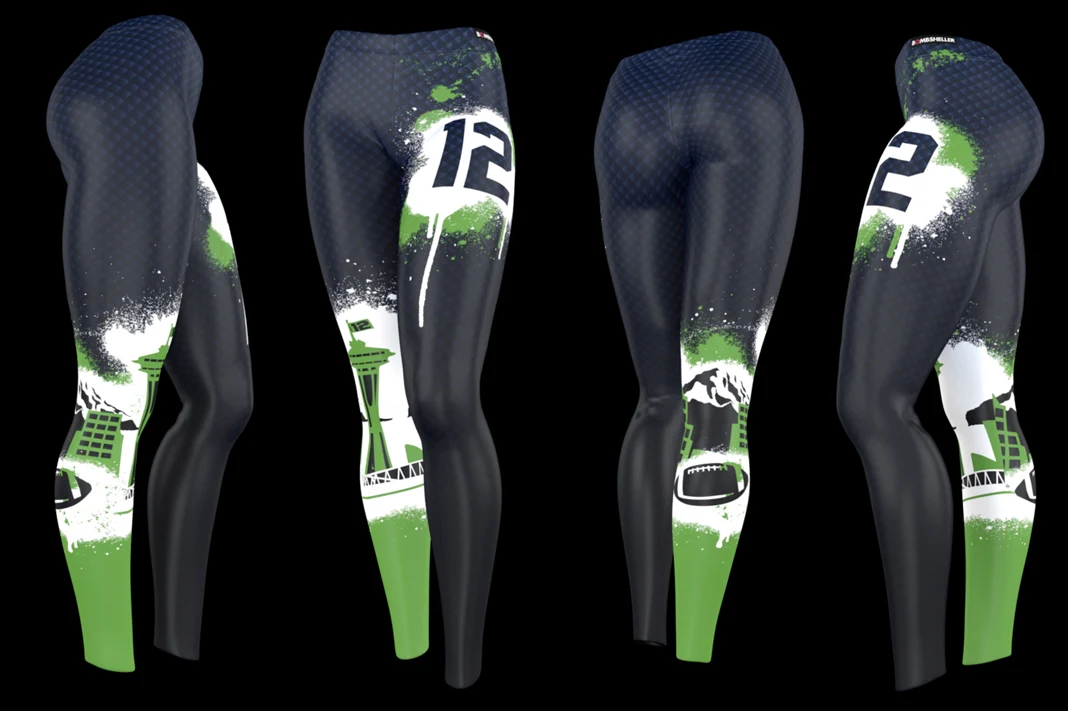 Bombsheller is a Seattle based company that makes geek, grunge and everything Seattle inspired leggings. Buy their Seahawks #WeAreTwelve leggings here for only $85.
Update: Bombsheller no longer exists as of 2019. Find them used on these secondary market websites.
#7 Buy Seahawks Gear on Amazon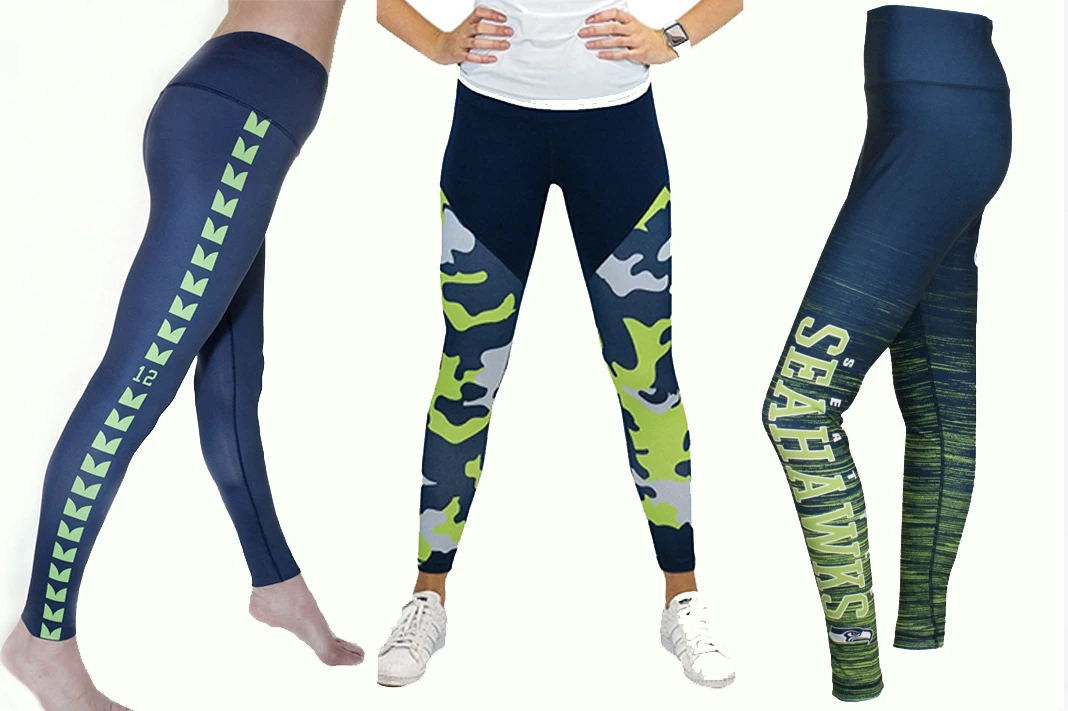 If you're on a budget, then the Amazon market has plenty of retailers selling sports team activewear and gear for great prices. Make sure you check their reviews before buying. You don't want to be left with a dud!
What About Up Top?
As for a top to wear with your Seahawk leggings? We recommend Alley and Rae t-shirts! They're witty, funny and some will even make you go "Awwww!"
Use code REF10-SCHIMIGGY to save 10% off your purchases!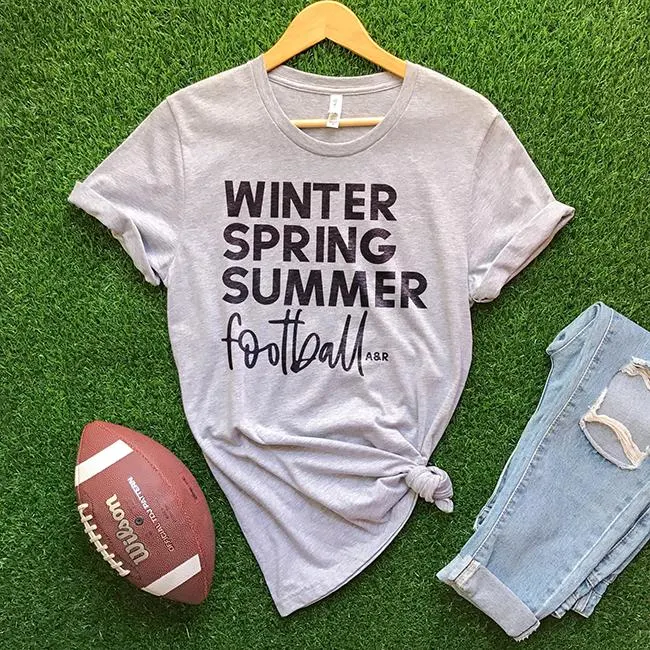 We hope you enjoyed our lineup of Seahawks leggings! If you have any other recommendations on where to get team gear, please let us know in the comments. Happy shopping!
Thank you for visiting today! If you found this encouraging or informative, please connect with us on Instagram or TikTok.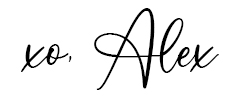 Sign up for our monthly newsletter for updates and more. We promise we won't spam you! Feel free to unsubscribe anytime.
If you're a brand and want to work with us, please visit this page to get in touch.