Reading Time:
7
minutes
Updated: 6/26/2023 | Rothy's Size Guide
I wrote my first Rothy's review in May 2019. I've been wearing them for years and initially, they were super comfortable. I took them on my first international trip and walked 25,000+ steps each day in my Rothy's.
In the middle of 2018, I developed plantar fasciitis and my Rothy's were no longer comfortable while walking short distances.
I didn't want to forgo my comfortable and eco-friendly Rothy's forever, so I sought out alternative insole options.
Not only will we discuss insole alternatives in this post, we'll also discuss how to find the best Rothy's fit for you and offer a Rothy's size guide.
Related: Rothy's Review: Washable and Travel Friendly Ballet Flats
How to Find the Perfect Fit for Your Rothy's
Rothy's aren't cheap! It makes sense that many Rothy's fans are particular about their fit. When you're spending major moolah, you want something to fit perfectly.
A major complaint that I've read about Rothy's is that they are inconsistent in size between the different models.
I fluctuate a half size depending on the style of shoe. It's hard to find the right size when ordering from an online company.
Luckily they have a free returns program so that you can exchange and find your perfect Rothy's shoe size.
Before you make your purchase, use the sizing guide below to help you find the perfect fit for you.
Rothy's Size Guide
It's important to mention that sizing is not the same for all styles.
Some questions you may have are:
Do Rothys run true to size?
Not all styles run true to size. Some may run big or small. Refer to the size guide chart below to find your perfect fit.
Do Rothys run small?
Some Rothys style shoes do run small. It's best to size up with those styles.
I created this quick guide on how to choose your perfect Rothys size:
| Shoe Style | Size Recommendation |
| --- | --- |
| The Flat | Flats run true to size. Order your typical shoe size. For me, that is a 7. |
| The Point | Points run small. Order a half-size up from your typical shoe size. For me, that is a 7.5. |
| The Loafer | Loafers run small. Order a full size up from your typical shoe size. For me, that is an 8. The Loafer tends to run very small. |
| The Sneaker | Sneakers run small. Order a half-size up from your typical shoe size. For me, that is a 7.5. If you plan on wearing thick socks or using orthopedics, I recommend sizing up a full size. |
| The Sandal | Sandals run true to size. Order your true size when purchasing sandals. I am a size 7 street size and 7 in Rothy's Sandals. Sandals come in three styles: Knot, Flip Flop and Triple Band. |
Related: Rothy's Sandals Review – Are they Worth it?
It's best to use this guide when ordering your first time and then trying them on for size. You can also visit Nordstrom Rothy's pop-ups in your area or the Rothy's store in Fillmore San Francisco to try them on in-person.
I wanted to mention that most of the time this guide will work. There may be some outliers depending on how wide or narrow your feet are. If your feet are wide, I recommend going up another half size.
One more thing to be aware of is the type of dyes used for each pattern. Patterned Rothy's will typically run larger.
Solid Rothy's will typically run smaller. And sometimes light-colored Rothy's will run larger.
For example, I ordered the Inverse Stripes and Big Cat prints a half size up from my street size and they felt spacious. I ordered 7.5 in Red, Black and Marigold and they fit true to size (that's a 7 for me).
Other Common Rothy's Sizing Issues and How to Resolve Them
Oftentimes, upgrading your insole might be the solution to finding the perfect fit. Let's go through some coming issues and how they can be resolved.
Issue: Rothy's are Too Tight
If your Rothy's are too tight, there might be a few factors causing this issue. The color or print of the shoe may be causing your shoes to be ill-fitted. Prints typically run larger and solids run smaller.
Sneakers, loafers and booties also tend to run smaller. We always recommend going up a full size in these styles.
You have to options. You can exchange them for a bigger size OR replace the insole with a thinner option. Odor Eaters makes a thin insole that also protects you from odor and moisture.
I use my Rothy's insole to trace the shape of my thin insole, cut it to fit my shoe and pop it right in.
The thin sole is enough to give your foot some space. I've found that these insoles last 6 months to a year.
Issue: Rothy's are Too Loose
If your Rothy's are too loose, there might be a few factors causing this issue. The color or print of the shoe may be causing your shoes to be ill-fitted. Prints typically run larger and solids run smaller.
If it feels like your foot is moving around in your shoe, here are a few options to fixing a loose-fitting Rothy's shoe.
Exchange your shoes for a smaller size. I recommend going down a 1/2 size.
Wear no show socks. Socks add some girth to your foot and can make the shoe fit and make the shoe more comfortable to wear.
Stack your insoles. Use the Odor Eaters thin sole and place the Rothy's sole on top. The additional sole should make your Rothy's fit more snug.
Issue: Insoles are Not Supportive
I have plantar fasciitis and a high arch, so my feet need arch support.
The insoles that come with Rothy's are thin and very unsupportive. If this is a common problem for you, I recommend going with molded or alternative insoles. Check out our insole recommendations below.
For sneakers:
For flats, points and loafers, we have a few options you can explore:

Pedag cotton insoles can be used for extra cushion. These super soft terry cloth insoles cannot be trimmed. I recommend buying the same size insoles for your flats and loafers and sizing down 1/2 a size for your points.
If you need more arch support, I highly recommend getting Powerstep SlimTech 3/4 insoles. These insoles are like MAGIC for your Rothy's. They have both arch and heel support and are recommended by many orthopedic doctors. They're also reusable and can be worn with any Rothy's shoe styles.
We also recommend short insoles by Tread Labs. The soft layer is detachable from the bottom (via velcro) and the insoles come in both long and short length so that you can wear it with your sneakers, loafers, flat OR points!
Pro Tip: If you're buying the older version of Tread Labs, make sure to size down. The newer versions (linked above) fit true to size.
Issue: Foot Slips Out
If your foot slips out, we recommend using a cushioned heel pad to keep your foot in place.
The cushioned heel pads have a rubber glue side that sticks to the inner back heel of your Rothy's shoe (known as the moleskin).
I tend to replace my heel cushion every 4 to 8 months depending on how often I wear my shoes.
Issue: My Feet Are Sweaty
If you are someone who needs a barrier between your shoes and your feet, you should check out Sheec socks. These low profile socks are great for Rothy's points and flats. You can even wear them in your favorite heels.
We recommend the SoleHugger Secret 2.0 Ultra Low-cut Liner Socks to wear with your points and flats. They will not show when worn.
If you're in between sizes, we recommend sizing up in Sheec socks.
Use our link to save 15% off your first order at Sheec. You can also buy Sheec on Amazon.
Alternatively, you can also use the Odor Eater insoles we mentioned above. They come in plenty of neutral colors, can be cut to your shoe size, and stay put during wear.
Exchange Your Rothy's…for FREE
If there's no other to find the perfect fit but to exchange them, I recommend taking advantage of their 30-day return policy.
Make sure your Rothy's are comfortable before wearing them out of the house. I've yet to exchange my Rothy's, but glad that they offer this benefit!
Read more about how you can exchange and return your Rothy's.
Where to Buy Rothy's
Ready to give Rothy's a chance? You can buy the shoes direct from Rothy's!
Use this link and enjoy $20 off your first order.
Rothy's also offers free shipping, exchanges AND returns on all orders over $30.
You can also buy Rothy's on Poshmark, Mercari or eBay.
But we recommend being very careful when buying from sites other than Rothy's. Many styles sold from unauthorized retailers may be counterfeit.
I hope this Rothy's size guide was helpful! If you have any other questions or comments, please feel free to send me a message!
And lastly, if you are interested in checking out how I style my Rothy's, you can find me on Instagram!
If you found our Rothy's size guide helpful, please share it on Pinterest! Thank you so much!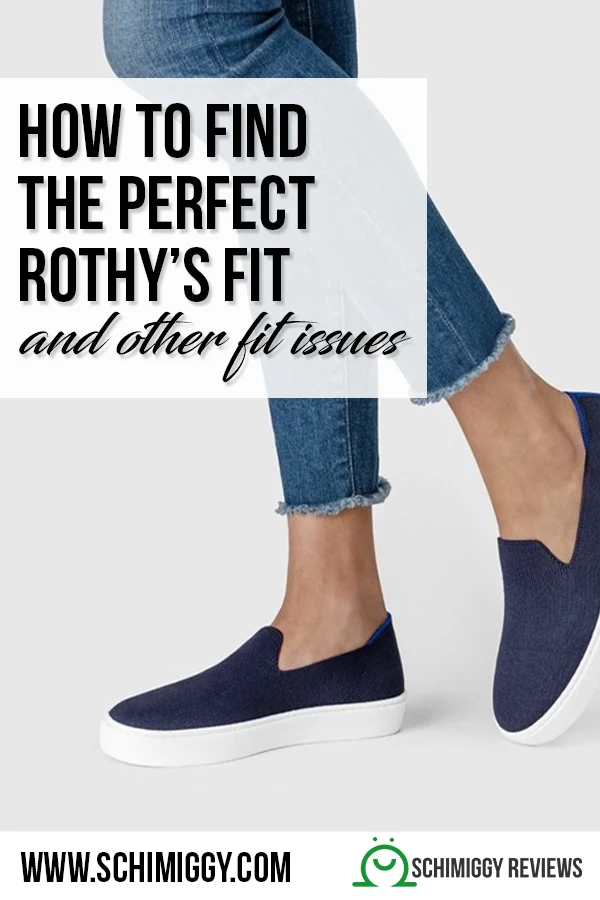 Thank you for visiting today! If you found this encouraging or informative, please connect with us on Instagram or TikTok.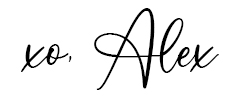 Sign up for our monthly newsletter for updates and more. We promise we won't spam you! Feel free to unsubscribe anytime.
If you're a brand and want to work with us, please visit this page to get in touch.