Reading Time:
3
minutes
Updated: 9/25/2023 | Magiclinks Review

What is Magiclinks?
Magiclinks is an affiliate network and platform that is made to help influencers AND bloggers monetize their content on whichever platform they choose. Yes, you DO NOT NEED a blog to make money!
Headquartered in California, this marketing platform is designed to keep up with the ever-changing behavior of consumers. MagicLinks prioritizes short yet impactful videos right where your customers often stay on the internet.
It can be a hassle to navigate online to do online shopping. Magiclinks makes it easy for you to lead your audience directly to shoppable links on ANY PLATFORM. Yup, hit that monthly sales quota without being annoying on social media.
With over 230,000 videos produced and 24 billion views, you can be confident that you are not wasting your efforts. Take it from me and hundreds of other influencers using Magiclinks.
Over the years, MagicLinks has generated a total of 1.5 billion reaches. They vet influencers and creators who are passionate about sharing their knowledge and making conversions.
Yet what really sets the app apart from others in its niche is its social responsibility as a B Corp company. This platform will make serious content creators successful, but also impactful to the community. It supports some of today's initiatives such as Black Lives Matter and Safe Place for Youth.
Magiclinks Review
While I still 100% recommend that anybody start a blog prior to starting affiliate marketing, Magiclinks is worth checking out if:
You don't have a blog or website,
You have a YouTube channel & are fed up with the measly Google Adsense commissions,
You have a great social media following and are wondering how you could make some additional income while sharing valuable content,
You already have a blog and are looking for a new affiliate program to grow your earnings.
Magiclinks Pros
FREE to sign up! It costs nothing to earn on their platform.
Members receive access to a dedicated team member to help them effectively utilize and earn with Magiclinks.
Magiclinks has an awesome link in bio tool that you can easily customize and create a single page for people to shop your links. This tool is free for Magiclinks members.
Easy Link Creation – Using their Chrome extension, you'll be able to create affiliate links quickly and easily.
Magiclinks has over 1500 retailers & over 100 MILLION products. You can find practically anything you want to sell and refer via Magiclinks.
Certified B Corporation
Payment made via PayPal.
Plenty of video walk-throughs, showing you exactly how to do things – anyone would find it easy to use and no technical knowledge required. I find it much more intuitive than RewardStyle.
Good customer service and even live chat available on their website
Pay-Per-Click Option – Some retailers also pay-per-click, instead of earning via affiliate commissions or sales.
Refer and Earn – You can make up to $1,500 per referral you bring to Magiclinks. Earn $5 for each referral with a chance to earn more with a generous 40% commission.
Magiclinks Cons
$50 payout minimum – This means that you'll need to have at least $50 in earnings in order to receive your affiliate payment.
Currently, Magiclinks pays out via PayPal only. They may introduce other payment methods in the future.
Magiclinks earns part of your commission. Their monetization strategy involves negotiating good deals with brands, which means that you may not always have made any more compared to applying to a brand's affiliate program directly.
Should I Sign Up for Magiclinks?
I HIGHLY recommend Magiclinks. Their platform is SO EASY to use and the ability to monetize is much faster and more intuitive than RewardStyle.
Below I'll explain how to sign up for the Magiclinks affilaite network.
How to Sign Up for Magiclinks
It's super easy to sign up and you'll likely get accepted very quickly as long as you're someone sharing quality content and have a good social media following.
Head to their website here, and fill in some basic information such as your email, full name, handles, telephone, and country of residence. If you don't have a website, you can leave the section blank.
Scroll down to add your social media profiles. After all this is done, submit your application! The application itself should take minutes to complete.
I heard back from Magiclinks within 2 days and was approved to use their platform. Your chances for approval are much better than RewardStyle/LTK.it, which requires a referral.
In fact, I recommend that my readers and friends apply for Magiclinks over RewardStyle because you'll get to earn affiliate income much faster!
If you found our Magiclinks review helpful, be sure to check out these other articles:
If you found our Magiclinks review helpful, please share it. Thanks for your support!
Thank you for visiting today! If you found this encouraging or informative, please connect with us on Instagram or TikTok.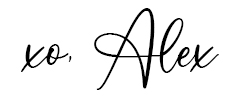 Sign up for our monthly newsletter for updates and more. We promise we won't spam you! Feel free to unsubscribe anytime.
If you're a brand and want to work with us, please visit this page to get in touch.