Reading Time:
3
minutes
Update: 3/10/2023 | How to Become a REVOLVE Ambassador
---
What is a REVOLVE Ambassador?
A REVOLVE Ambassador is someone who works with REVOLVE to promote their apparel and accessories and in return, receives a kickback from REVOLVE to showcase and promote their products to their followers.
REVOLVE offers a 15% cash kickback or 20% store credit (you get an additional 5%) to ambassadors who make successful sales. Successful sales are when items purchased are NOT returned and are kept by the customer.
Ambassadors who generate income on a regular basis are invited to test out REVOLVE's products with store credit.
Other ambassadors with a large audience may receive credit from REVOLVE to post 1-2 times on their social accounts. I've seen plenty of REVOLVE Ambassadors on Instagram and Tiktok.
Is an Ambassador the Same as an Affiliate?
No, they are entirely different marketing programs offered by REVOLVE.
Ambassadors consist of influencers that promote REVOLVE's brands in exchange for income (15%) to store credit (20%).
Affiliates are not necessarily influencers but can include them. They are oftentimes publishers or people or companies who operate blogs and use affiliate links and codes to generate income.
REVOLVE affiliates only earn 6% CPA and can negotiate a higher CPA if benchmarks are met and negotiated with affiliate managers, or people who manage a brand's affiliate account.
If you have a blog platform, it's best to apply to become an affiliate on the Commission Junction affiliate platform. REVOLVE is also an active affiliate partner on the RewardStyle platform.
Related: How to Get Accepted into RewardStyle
How to Become a REVOLVE Ambassador
It took me a while to become a REVOLVE affiliate. I applied in February of 2022 and was not accepted until May 2022.
Becoming a REVOLVE Ambassador requires a few things:
Recent Fashion Content
Consistent Fashion Content
Engaged Following
View this post on Instagram
How to Create REVOLVE Links
Once you're accepted as a REVOLVE Ambassador, you'll receive a welcome e-mail with some details about the program.
It's super easy to create links that you can use right away.
Step 1: Go to the product page for the item you want to promote.
Step 2: Find the pink banner with your handle and click on the
"Copy & Share Link" to generate your ambassador link.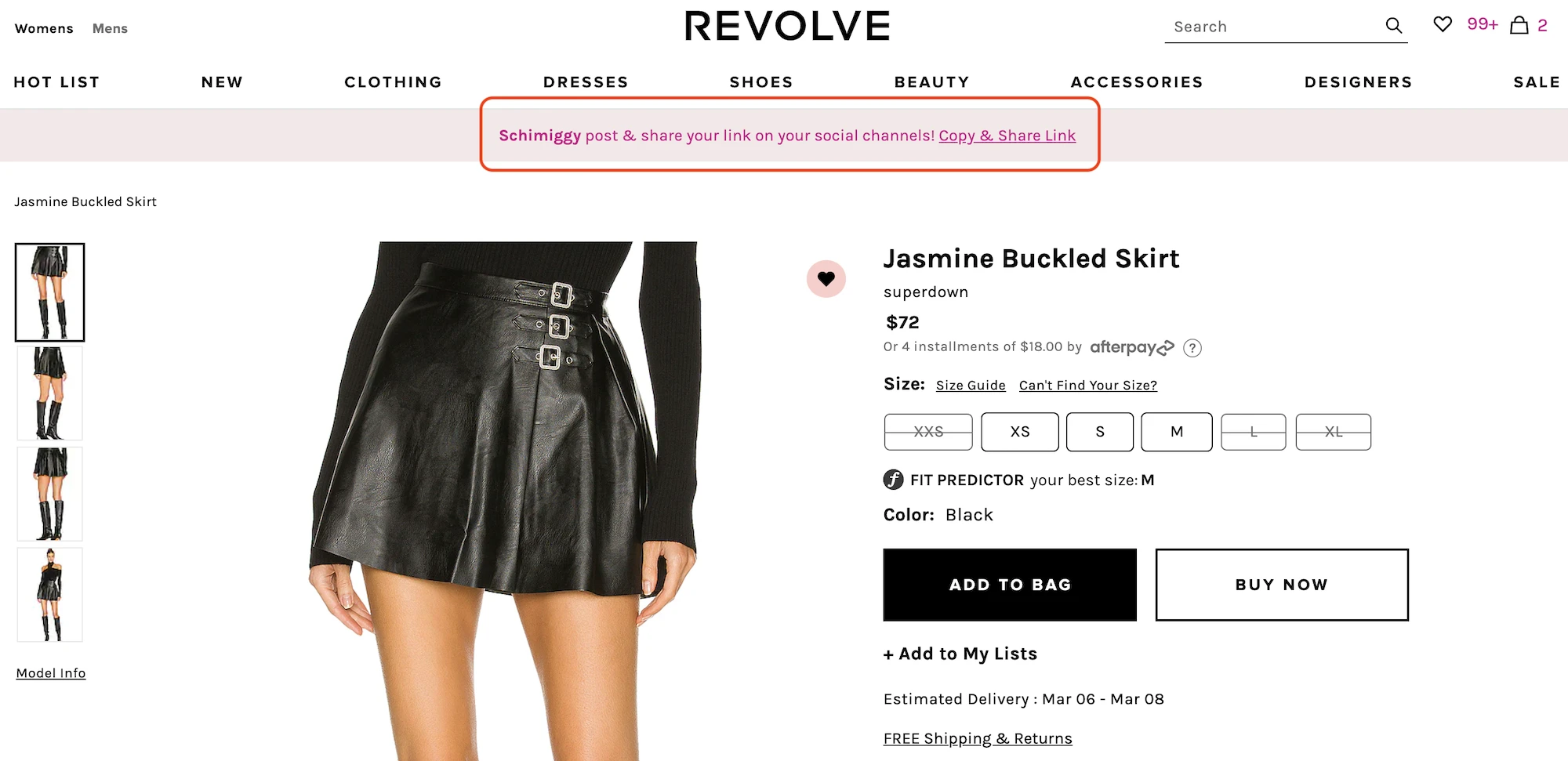 Step 3: Copy the product link and share it on platforms of your choosing.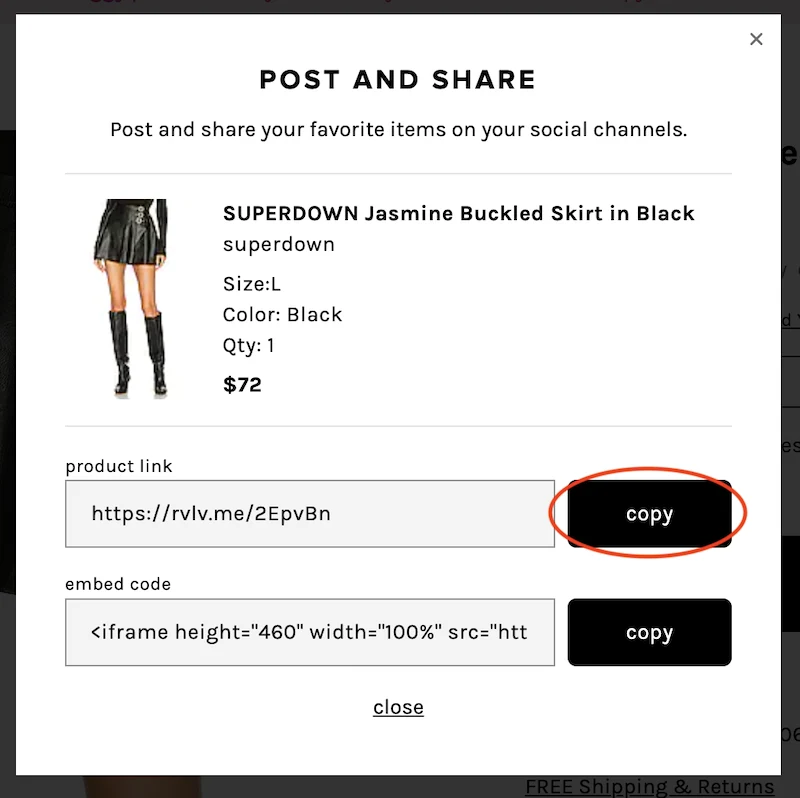 Did You Make Money Right Away?
I immediately started using REVOLVE links but did not generate any income until November 2022.
While I post my REVOLVE outfits on my Instagram page, I find that I convert best through my blog posts.
Social platforms are great for influencing, but not really great for converting and actually making cash income. IMHO, blogs will always be the best, however, it does take time to build and consistent maintenance.
Related: Complete Guide on How to Start a Blog
Apple to Become a REVOLVE Ambassador
The application process is very easy. You can click this link to apply to become a REVOLVE Ambassador.
It takes minutes to complete the application form. I recommend only applying if you have 2,500 followers or more.
If you found our post on how to become a REVOLVE Ambassador helpful, please share it on Pinterest. Thanks for your support!
Other REVOLVE Articles That You Might Like
---
Thank you for visiting today! If you found this encouraging or informative, please connect with us on Instagram, Youtube, Pinterest, Facebook or Twitter. We'd love to meet you!
Sign-up for our monthly newsletter for updates and more. We promise we won't spam you! Feel free to unsubscribe anytime.
For more fitness fashion discounts and offers, please visit our Fitness Instructor Discounts + Brands Directory or favorite brands coupon codes list.
If you're a brand and want to submit a product for us to review, please use this form to get in touch.
This site uses affiliate links. Clicking on or purchasing via an affiliate link may result in commissions for us which help keep the content flowing and lights on at Schimiggy Reviews. You may read more about this in our privacy policy.