Reading Time:
5
minutes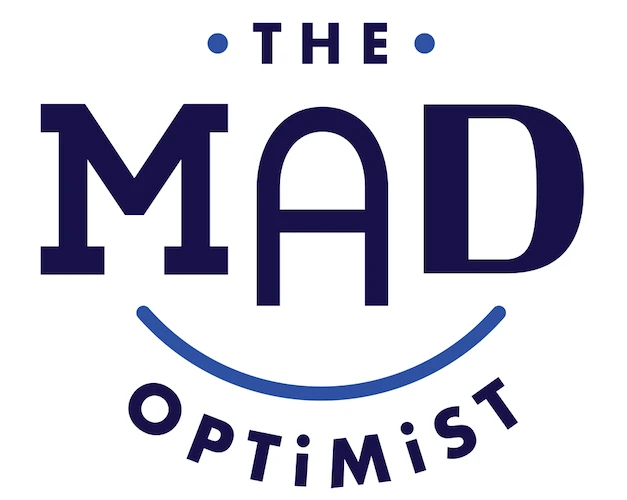 About The Mad Optimist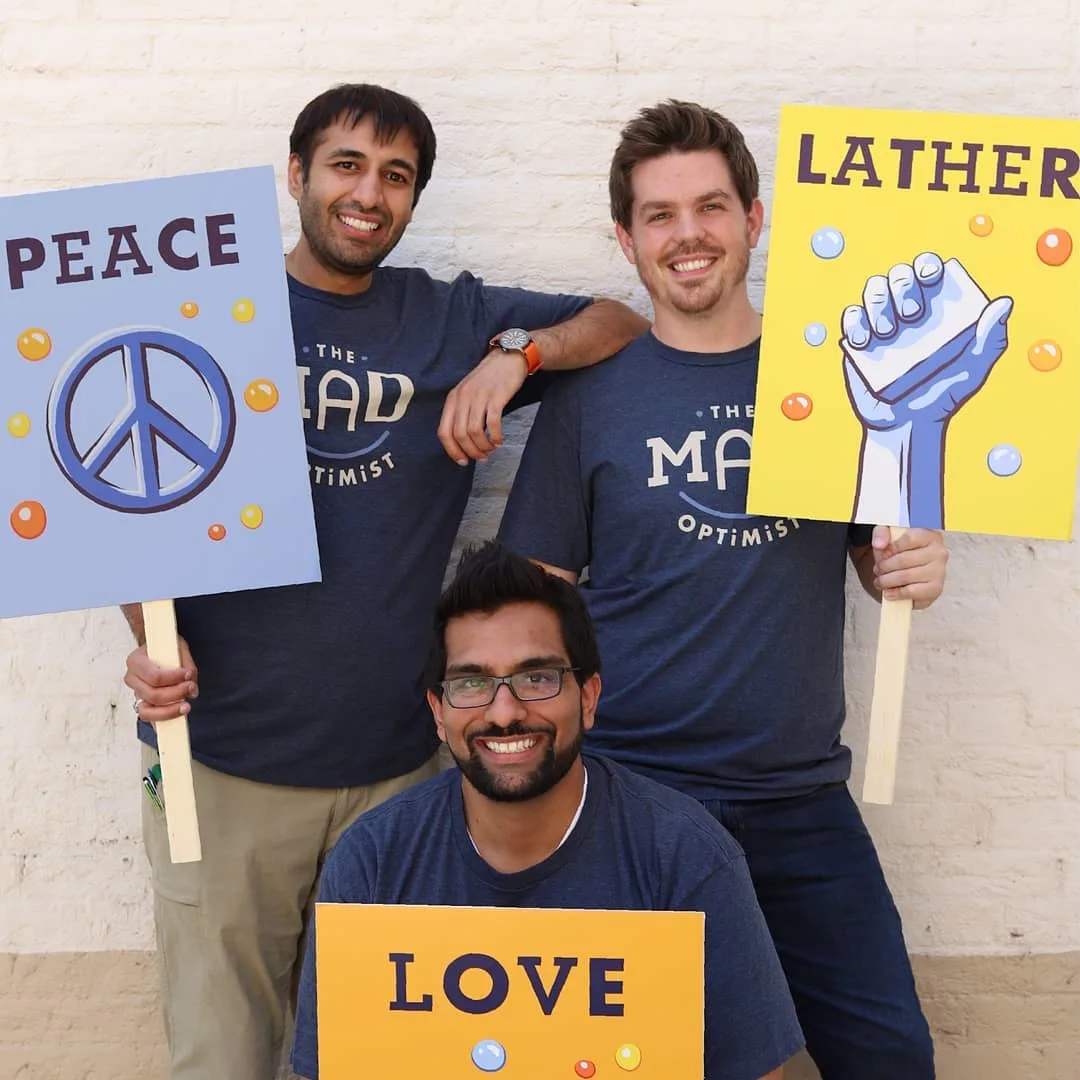 The Mad Optimist (MO) was started by three friends (Mohammed M. Mahdi, Mohammed A. Mahdi and Anthony Duncan) with a common goal to change the world! Together in their kitchen in Bloomington, Indiana, they created an all-natural bodycare line that allows people to customize products down to all their needs!
And when they mean to customize, they mean FULLY customized. You create your personalized bodycare by adding ingredients and then naming and packaging your goods. You even get to own the unique recipe!
Not only is their bodycare line good for humans, the products are also very affordable. You can set your own price (minimum cost of $6 per item). They use a sliding scale to make their products affordable and accessible to EVERYBODY.
The Made Optimist Review
The Mad Optimist team gave me products to customize and review!**
It was really fun customizing my products. To be honest, I thought I would regret my decisions, but I didn't! I'm actually obsessed with their body care line. I received the box and opened it up to admire my bathroom babies.
To test the products, I cut off small chunks of the 4 oz bar soaps. I also cut my shampoo bars in small squares for traveling. Cutting your bars makes it very manageable and prevents me from creating waste from the little plastic bottles found in hotels.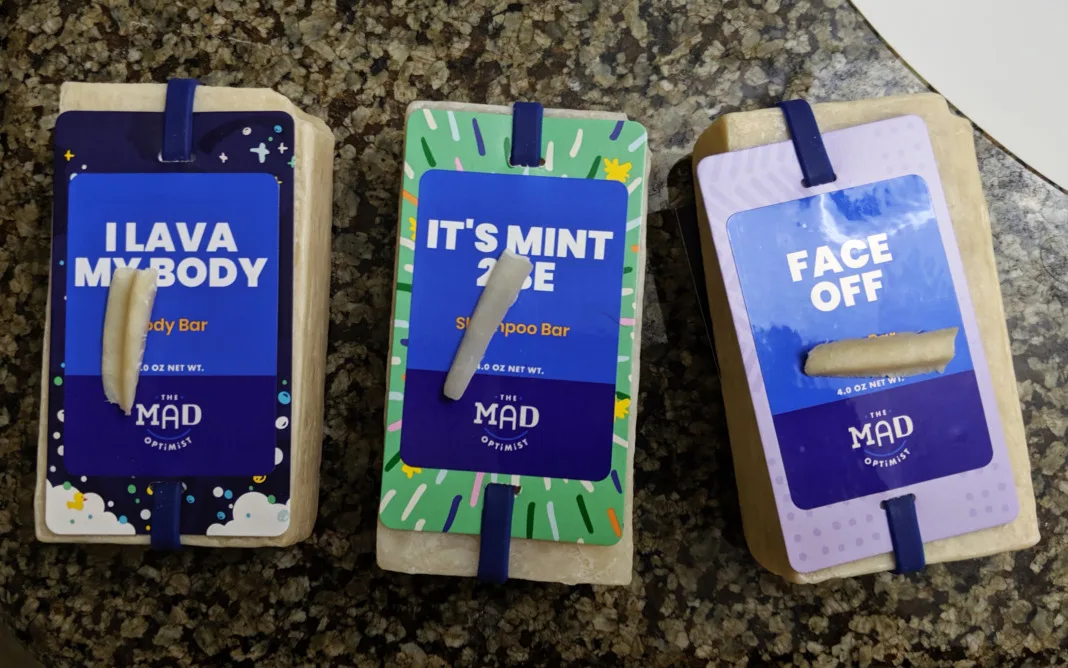 Below are my reviews of each product and whether I recommend them…or not!
#1 Shampoo Bar ($10)
Name: It's Mint 2 Be
Scents Selected: Peppermint, Rosemary, Peppermint, Tea Tree
Was It Worth It? 100 times yes! I had to double my bar soap amount while in the shower. Because there are no sulfates in their products, the shampoo bar did not lather much. The shampoo bar left my hair feeling squeaky clean (similar to the LUSH shampoo bars…but sans sulfates).
The mint and tea tree made my hair smell heavenly and clean. I also felt the tingling sensation that tea tree oil often leaves behind. I LOVE my shampoo bar.
#2 Body Bar ($10)
Name: I Lava My Body
Scents Selected: Lavender, Lavender, Eucalyptus, Citronella
Was It Worth It? YES! The body bar creates a light lather and I could feel my skin soaking up the moisturizers from the bar. I recommend getting exfoliating gloves to wash your body. Just slip a small piece of soap in the gloves, mix it with water and scrub away. My skin left he shower feeling hydrated and clean.
#3 Face Bar ($10)
Name: Face Off
Scents Selected: Spearmint, Clove, Cedarwood, Citronella
Was It Worth It? YES! The face bar was so silky smooth it left my skin feeling soft and moisturized. All I could smell afterward was almond. The face bar is a great investment because the 4 oz bar will last you forever!
#4 Body Spray ($8)
Name: Scent-er of Attention
Scents Selected: Citronella, Lavender, Lavender, Spearmint
Was It Worth It? I also took a few sprays of the body mist to my face and wasn't very fond with my scent. I would probably pass on the body spray. The smell dissipates very quickly. The bottle is also very small (only 1 oz). You won't get much bang for your buck here.
Good thing they offer a 100% satisfaction guarantee.
#5 Bath Soak ($12)
Name: I Love You-Calyptus
Scents Selected: Lavender, Lavandin, Eucalyptus, Eucalyptus
Was It Worth It? YES! I want Eucalyptus in everything now.
I ended up using all my Eucalyptus soak while on a bachelorette party in Las Vegas. Exactly what I needed after a weekend rager!
The bath soak left my skin feeling silky and cared for days. The bath soak has me thinking about my next tub time. How can I get a bucket of this? How can I get a Vegas bathtub in my home? Gotta hustle!
**The only items I did not review were the shave bar. However, I did receive a complimentary lip balm and soap tray with my order!
Pros and Cons of The Mad Optimist
Pros
Ingredients are:

All natural and they 100% mean it.
100% plant powered
100% vegan and cruelty-free
Halal (read more about this on their FAQ page)
Sustainably sourced (including the palm and palm kernel oils!) + Rainforest Alliance Certified!
Gluten-free

Equal pay for all employees! They refer to themselves as the equality extremists. Pay is currently at $11/hour and increases as their sales do.
Flat $5 shipping rate in the US. Order as little or as much as you want.
100% satisfaction guarantee. Don't like how something works? Send it back! No questions asked.
Sliding scale system. Items are priced at a recommended price. You can pay more or less (as little as $6) for high-quality bodycare.
SULFATE FREE!
4 oz bars are long lasting!
Cons
International shipping rates are expensive ($30 or more)
Not all of the packaging is recyclable. There's a rubber band holding the label around the soap.
Where to Buy The Mad Optimist
Buy The Mad Optimist on their website!
It's really fun making your own body care. You also know exactly what is in your products. I highly recommend it.
You can also shop their pre-made Customer Favorite soaps on Amazon.
Final Thoughts
I can't help but be excited for The Mad Optimist. Their purpose in this world is to ensure people have the means to take care of their health and wellness. I so am glad they reached out to me to review their products.
On-demand bodycare is difficult to achieve as companies grow, but this trio has it figured out. I hope the trio kicks ass in all that they pursue now and into the future.
When they do expand, my request is that they include deodorants and lotions too!
And…if Oprah or Ellen Degeneres is reading this (ha…I wish) please help put these guys on the map!
Thanks for reading!
Check out my Mad Optimist video to see me model the products. Ooh la la.
If you liked this post, please share it on Pinterest!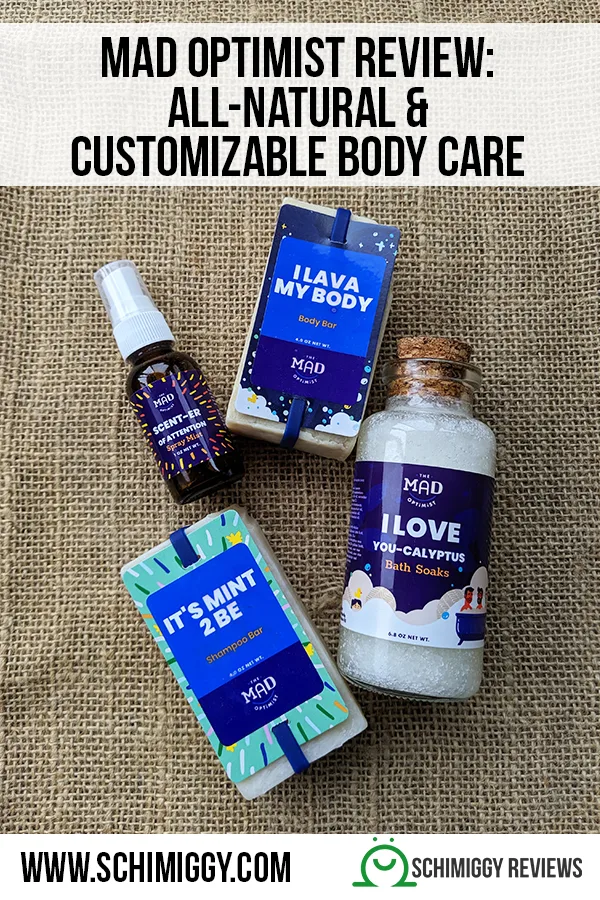 Thank you for visiting today! If you found this encouraging or informative, please connect with us on Instagram or TikTok.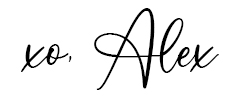 Sign up for our monthly newsletter for updates and more. We promise we won't spam you! Feel free to unsubscribe anytime.
If you're a brand and want to work with us, please visit this page to get in touch.