Reading Time:
2
minutes
Updated: 1/27/2021 | lululemon Tote Review

About lululemon
lululemon is a Canadian activewear brand for men, women and girls.
lululemon Tote Review
On a trip to Honolulu, Hawaii, my CLAVA crossbody bag strap broke! Luckily I was right across the street from lululemon.
I walked in and saw the regular and mini Now and Always tote in the sale section. The mini was only $39! I decided to give it a try and resell if it didn't work out. I swapped my contents from one bag into the next in-store and walked out with a new lululemon purse.
Below are the pros and cons of my purchase.
Pros
Convenient Crossbody Style – Go hands-free with the crossbody strap or use the tote handles to wear it as a shoulder bag. It's shaped like one of their small shopping tote bags.
Made with sustainable leather. Their leather is certified by the Leather Working Group (LWG).
Shaped to stand. I LOVE that the bag stands upright on any surface. I have had my share of slouchy bags that get dirty and can be hard to find my things. The upright shape makes it so that I can easily access my belongings without having to dig around.
Easy to clean. Easily wipe down the surface of the bag with a damp cloth and you're on your way!
Inner pockets! There are three inner pockets and a mesh pocket to hold your water bottle. I place my sunglasses, mask, wallet and keys in the pockets for easy access.
Cons
Expensive. This bag at full price went for $148 USD.
Heavy. The bag can be heavy if you overfill it. I am glad I bought the mini size to try it out first.
Magnet closure doesn't stay closed. The magnets will stay snapped together if you barely fill half of your bag. If you have a water bottle in there, it is not going to stay shut. I am surprised they did not invest in a better closing mechanism. I would have appreciated a snap button. It's still not a deal-breaker for me. But I can see how people who are hesitant of pickpocketers may not want to carry a bag that cannot close.
Related: How to Prevent Theft While Traveling
Should I Buy the lululemon Tote?
Our answer is yes! At $39, or 73.6% off, it's an awesome deal!
It's really well made and carries a lot for a small bag. I use it as my camera bag while traveling or going to photoshoots. It's really convenient.
It's also lululemon, so people are always noticing and commenting on the bag. It's a great way to stand out to other lulu fans!
Where to Buy lululemon
The best way to buy lululemon is online or in one of their physical stores. Search for the store nearest you using lululemon's store locator.
Buying directly from lululemon will ensure that your items are 100% authentic.
Do you like to save money? Here are some ways you can save money on lululemon products:
You can also buy lululemon for less through third-party reselling websites and marketplaces such as:
If you found our lululemon tote review helpful, please share it on Pinterest. Thank you!
Want to know more about lululemon?
We have an entire resource page dedicated to everything lululemon related. Please check it out!
If there are any other topics you'd like us to shed some light on, please let us know!
Thank you for visiting today! If you found this encouraging or informative, please connect with us on Instagram or TikTok.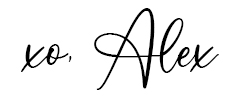 Sign up for our monthly newsletter for updates and more. We promise we won't spam you! Feel free to unsubscribe anytime.
If you're a brand and want to work with us, please visit this page to get in touch.