Reading Time:
3
minutes
Updated: 4/25/2022 | lululemon Like New Program Review

lululemon Like New Program Review
The lululemon Like New Program is the brand's new initiative to help people buy and sell used lululemon products.
Bring your items to a lululemon store and receive credit in the form of a gift card to shop for new products online and in-store.
This allows lululemon to become more sustainable by creating a closed loop system in their supply chain. This means, their products are less likely to end up in landfills.
Items that are not accepted include:
Damaged gear
Accessories
Yoga props
Intimates
Collaborations
Swimsuits
Ivivva, and
self-care products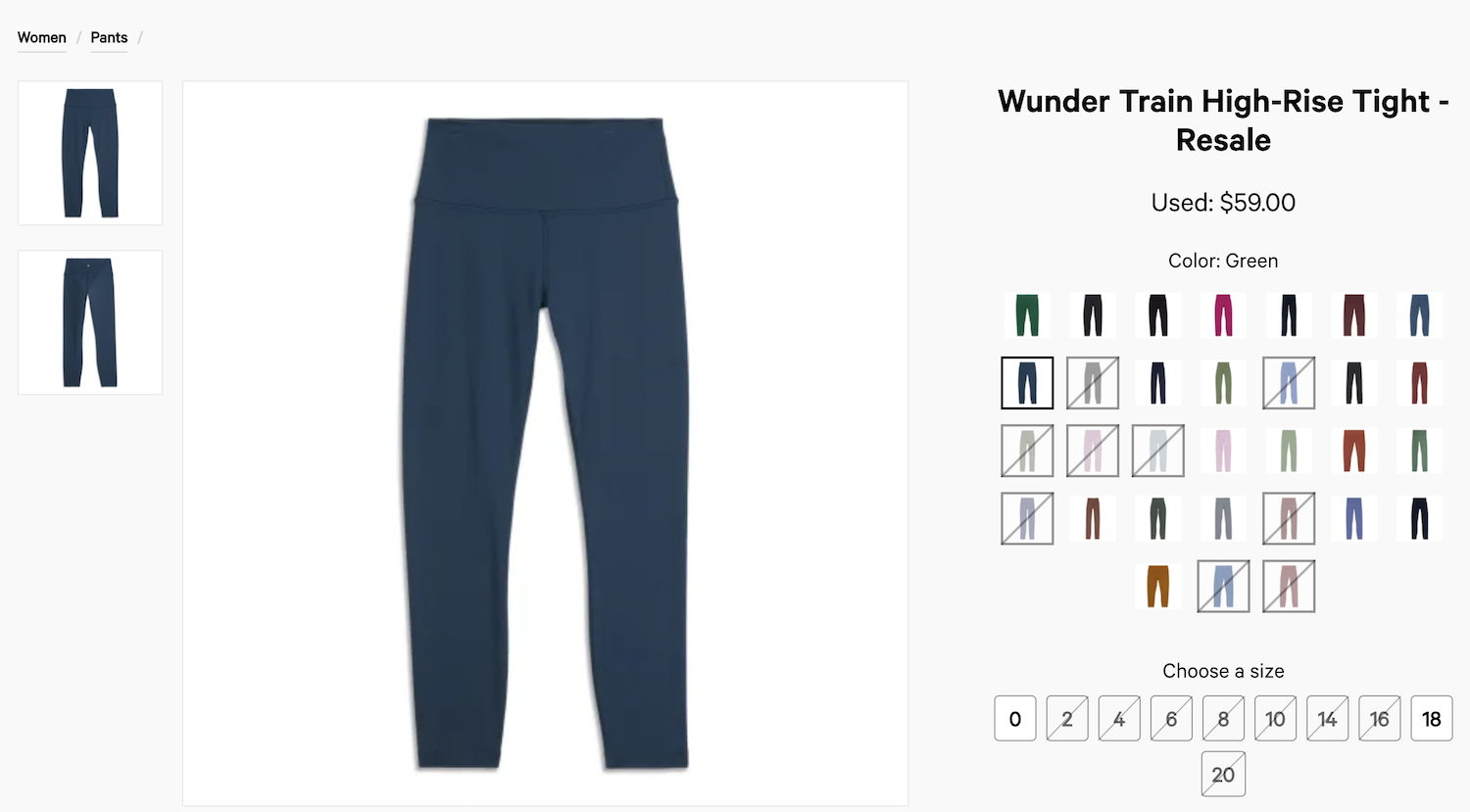 Like New Program Pros
Buy and sell used men's and women's clothing on lululemon's Like New platform.
Over 12,000 women's items to shop.
Item condition is listed for every product. Many products are "gently used" or "good as new."
Save up to 40% off the original MSRP.
Rediscover vintage and past season items.
100% of lululemon Like New profits will be reinvested into their sustainability initiatives.
Returns are accepted within 30 days. The customer is responsible for return shipping fees which are deducted after the return is processed.
Free shipping on orders over $125. A flat shipping fee of $7.50 is charged for all orders under $125.
Like New Program Cons
Not all items will be accepted. Items that are damaged will not be accepted.
lululemon Outlets do not participate in the program.
Sold Item listings are kept permanently on the website.
Returns on Like New items are not accepted in stores. You can only return items online with a flat return shipping fee of $7.50.
Limited sizes are available.
Credit for trade in products is very low compared to what you can get if you sold it on your own. See the credit value for trade in items below.
Related: How to Save Money on lululemon Apparel
Is the Like New program worth it?
Personally, I'd rather sell on a reselling website. You make much more money. The only drawback is that you have to hold onto the product in your home until it is sold.
lululemon's Like New trade in program allows you to handoff any unused lululemon items you have but you will make less than what you could've made selling on your own.
It's best to get rid of your hard to sell items through their program and sell your most coveted lululemon pieces on your own
If you found our lululemon Like New program review helpful, please share it on Pinterest. Thanks for your support!
---
Thank you for visiting today! If you found this encouraging or informative, please connect with us on Instagram, Youtube, Pinterest, Facebook or Twitter. We'd love to meet you!
Sign-up for our monthly newsletter for updates and more. We promise we won't spam you! Feel free to unsubscribe anytime.
For more fitness fashion discounts and offers, please visit our Fitness Instructor Discounts + Brands Directory or favorite brands coupon codes list.
If you're a brand and want to submit a product for us to review, please use this form to get in touch.
This site uses affiliate links. Clicking on or purchasing via an affiliate link may result in commissions for us which help keep the content flowing and lights on at Schimiggy Reviews. You may read more about this in our privacy policy.