Reading Time:
4
minutes
Updated: 2/15/2023 | How to Travel With Your Hat
We never travel without our hats. We also typically bring 2-3 hats along so that we have options and can create many different outfits.
Traveling with hats can be tricky because they are oddly shaped and often are another thing added to the list of things you may want to bring with you while traveling.
Below we'll share some hacks on how you can easily transport your hat while traveling.
How to Travel With Your Hat
Here are hat storage ideas to use when traveling.
#1 Use a Hat Sack
A hat sack is simply a huge drawstring bag used to store your hats when they're not being worn.
I've used large drawstring bags from handbags and my Abbio all-clad cookware set and they work like a charm. There is no need to buy drawstring bags if you already have some laying around the home.
If you want to buy hat sacks, Gigi Pip sells some large bags and totes that fit multiple hats.
#2 Stack Your Hats
We love stacking our hats when traveling. Yes, it looks silly, but you get to travel with more than one hat to your final destination.
Below is an image of my "hat taco" that I brought to Mexico with me.
#3 Use a Travel Hat Clip
When we're not wearing our hat, we love clipping it onto our DIY Hat Clip.
We created this hat clip from products we already had at home. We used a carabiner and curtain clip to create this minimalistic hat clip that can be attached to any handbag or backpack.
It's super easy and so handy! Read our tutorial linked below for more information.
Related: DIY Hat Clip Tutorial
And if you prefer to buy a hat clip, we recommend hat clips by Sidecar Love. Their heavy-duty hat clips are perfect for hats of all types. They also have matching straps and harnesses so that you can carry your hats like a crossbody bag.
#4 Use a Hat Tote Bag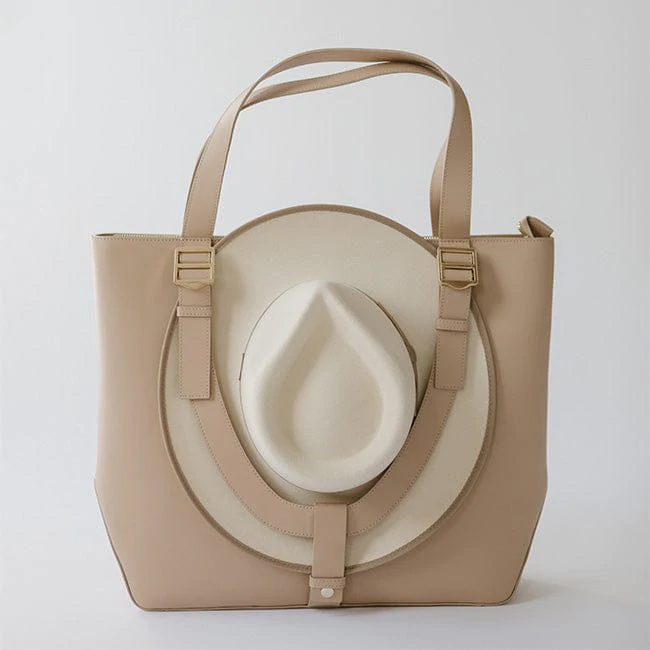 Brands like the San Diego Hat Company and Gigi Pip sell tote bags with attachments to carry your hats.
Use code SCHIMIGGY to save 20% off at San Diego Hat Company and SCHIMIGGY10 to save 10% off at Gigi Pip.
#5 Use a Hat Box as a Travel Case
Hat boxes are great! They are made to protect your hats while in transit and when not in use at home.
A hat box (also commonly known as a hatbox and sometimes a hat bucket, hat tin, or bandbox) is a container for storing and transporting headgear, protecting it from damage and dust. A more generic term for a box used to carry garments, including headgear, is a bandbox.
Gigi Pip makes great hat travel cases. You can also find some great ones on Amazon.
#6 Pack Your Hats in Your Luggage
This is a super creative way to pack your hats. Simply fill your hat with clothing or undergarments and then surround the hat brim with apparel to protect it while it's stowed away in your bag.
#7 Use Any Large Tote Bag to Carry Your Hats
And if you don't want a bag made specifically for hats, you can literally use any tote bag that is large enough to fit your hats.
Reusable grocery bags work too!
And if your hats get bent out of shape, you can easily reshape them using a steamer that you can request from your hotel or Airbnb.
If you liked this article, you might want to check these out too:
If you found our article on how to travel with your hat helpful, please share it on Pinterest. Thanks for your support!
Thank you for visiting today! If you found this encouraging or informative, please connect with us on Instagram or TikTok.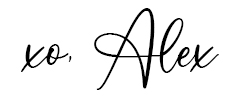 Sign up for our monthly newsletter for updates and more. We promise we won't spam you! Feel free to unsubscribe anytime.
If you're a brand and want to work with us, please visit this page to get in touch.