Reading Time:
3
minutes
Updated: 1/5/2022 | Kalalea Juice Hale Acai Bowl Recipe – COPYCAT
We are obsessed with the acai bowls from Kalalea Juice Hale located in Kauai, Hawaii. They are undoubtedly THE BEST acai bowls on the island of Kauai, or maybe all of Hawaii for that matter.
About Kalalea Juice Hale
Kalalea Juice Hale is located in the town of Anahola on the east side of the island. It's located a short drive north of Kapa'a town. As you're driving up the highway, you'll notice a little papaya-colored hut on the left side of the highway as you're coming up from Kapa'a.
The property has been leased to a Hawaiian family for many years. Since 2014, the same Hawaiian family and their kids have been running the juice stand. The creative recipes at Kalalea Juice Hale are original recipes from their son Chatson, who is passionate about cooking.
They are open Wednesday through Sunday from 9 AM to 4 PM.
You can also follow them on Instagram for updates and notifications: @kalaleajuicehale
View this post on Instagram
What to Order?
Their acai bowls are the best!
My favorite acai bowls are the King Kong and Mo Butta Mo Betta bowls. They're packed with healthy ingredients and you need to try their housemade macadamia nut butter. While there is coconut meat in the smoothie blend itself, we like adding more coconut chunks on top for texture.
You should also try their Shave Ice! Any of their flavors are great. We recommend only ordering 2 flavors max per shave ice so that it's not overwhelming. Their ice is super soft and flavors are 100% natural. No artificial ingredients here!
They also have amazing juices, hence their name.
View this post on Instagram
Other Reasons To Try Kalalea Juice Hale
Enjoy the view of the Kalalea mountains as you dine here.
Hang out with all the bad chickens on the property! They are SUPER bad and some will even grab food from your hands, so watch out!
Most, or all of their ingredients are organic and locally harvested and made.
You are supporting a Hawaiian-owned and local business.
Kalalea Juice Hale Acai Bowl Recipe – COPYCAT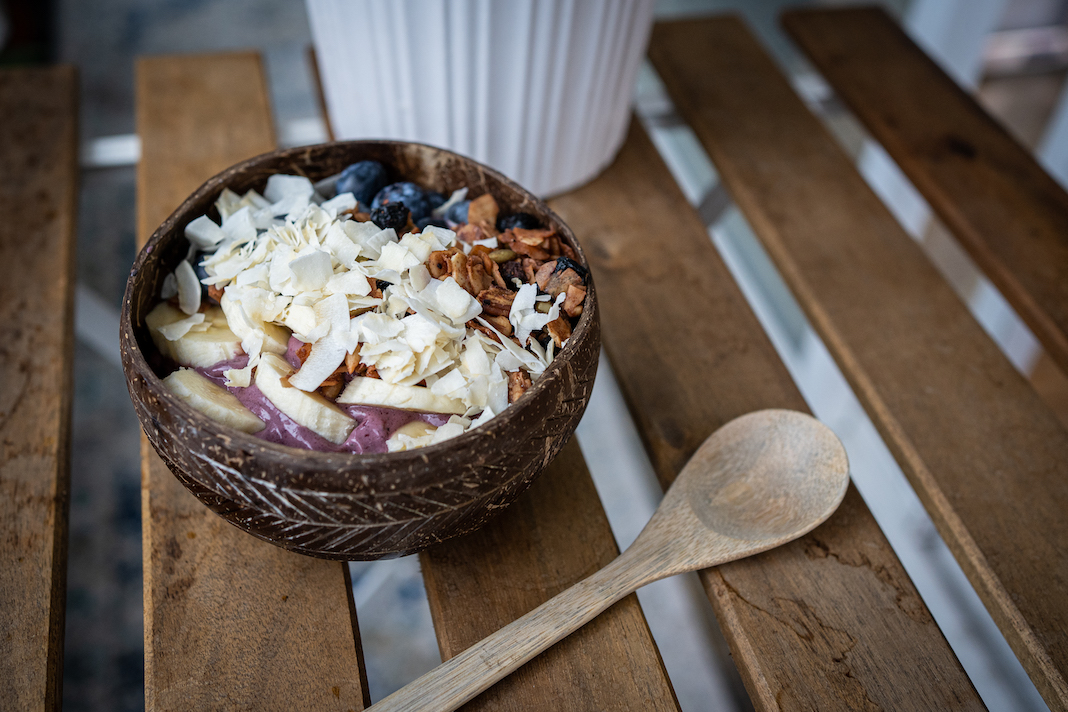 Hale is the word for "home" in Hawaiian. And each time we visit Kauai, we visit Kalalea Juice Hale on the days they are open. It's a great place for breakfast or a snack. And if it wasn't obvious, it's super ono (or Hawaiian for delicious) here!
When we're back on the mainland, we REALLY miss Kalalea Juice Hale. So we decided to recreate their acai bowl recipe so that we can feel like we've transported to Kauai.
Related: Kauai Travel Guide – What to See, Eat and Do!
I attempted to recreate their recipes so that I am not without a delicious acai bowl for too long. Here is my recipe based on my experience with how my bowl tasted. I've been there about maybe 12 times total? No, I am not crazy, just a little obsessed. Haha!
And maybe one day they'll be kind enough to give me the actual recipe! 😉
I linked all the exact products I used below. Hope you enjoy it!
Yield: 2 servings
Kalalea Juice Hale Acai Bowl COPYCAT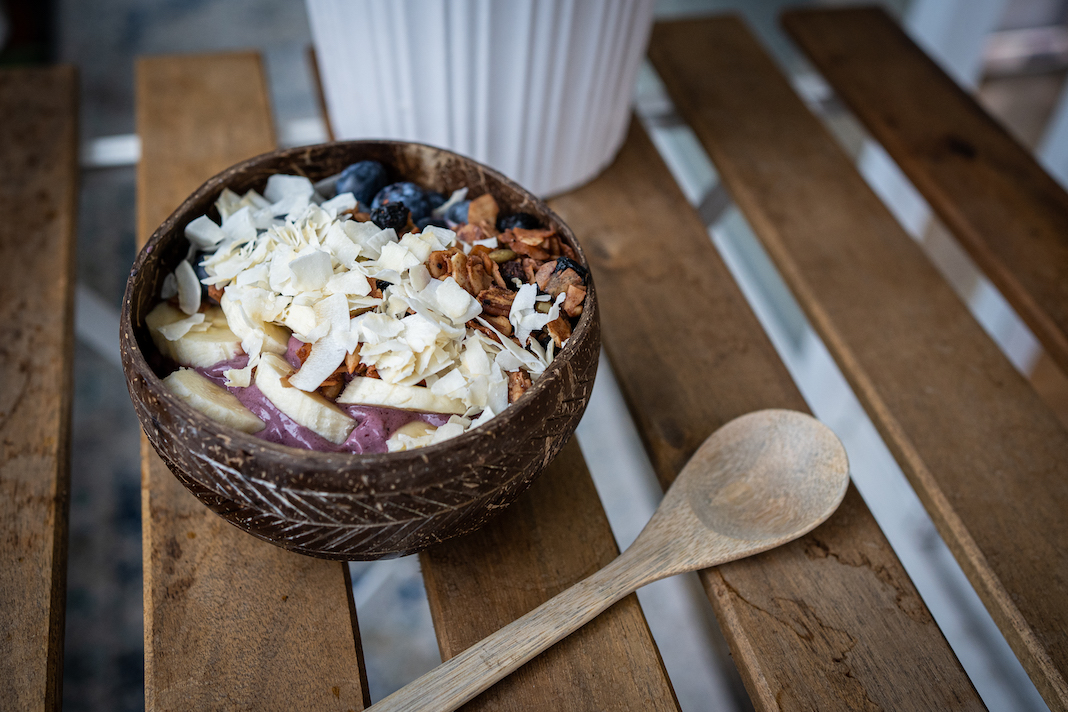 Here is our copycat recipe on how to recreate those dreamy acai bowls from Kalalea Juice Hale in Kauai, Hawaii.
Ingredients
Acai Bowl Smoothie Blend
Toppings
Coconut Shavings
Coconut Shavings
Sliced Bananas
Sliced Bananas
Fresh Berries
Fresh Berries
Pineapple Chunks
Pineapple Chunks
Mango Chunks
Mango Chunks
Toasted Nuts
Toasted Nuts
Kale
Kale
Instructions
Add all the acai smoothie ingredients into a high speed blender.
I like to use honey-flavored Greek yogurt and leave out actual honey. Either way, it should still taste great.
Blend until smooth yet thick. You can use additional dairy or water if you want it less thick. Keep in mind that You want the smoothie to be thick enough so that you can stack toppings on top of your smoothie bowl. If you want your smoothie thicker, freeze your banana or add more frozen berries. I sometimes use 1/4 of an avocado if it's laying around.
Add all the toppings you want! We like to add banana slices, at least one other fresh fruit (blueberries and sliced strawberries are great), granola, almond and/or peanut butter, and some coconut shavings or chunks.
Notes
You can use acai packs by Sambazon or Trader Joe's.
We use a Vitamix Blender
Your smoothie blend can be kept frozen and then thawed (for at least 15 minutes) prior to serving.
If you found our acai bowl recipe helpful, please share it on Pinterest. Thanks for your support!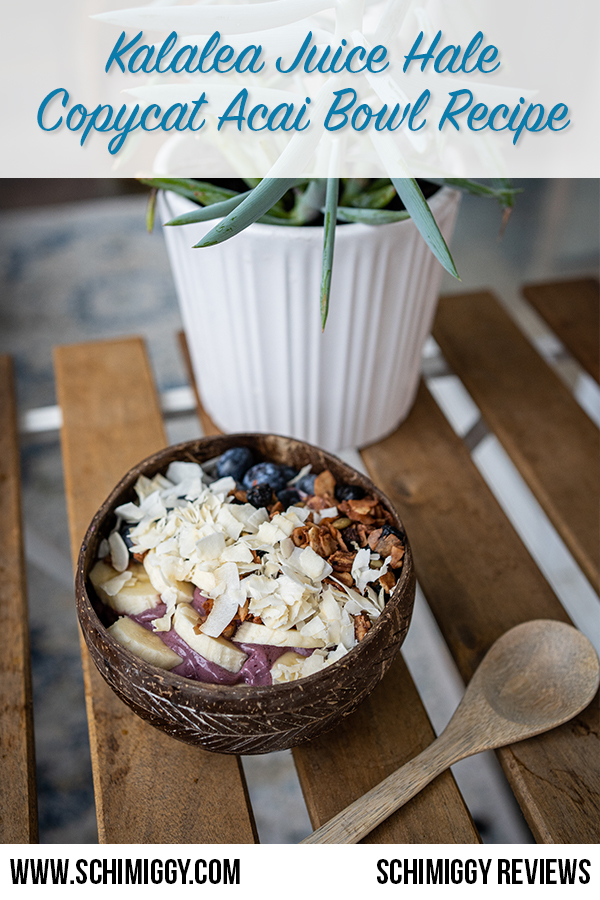 Thank you for visiting today! If you found this encouraging or informative, please connect with us on Instagram or TikTok.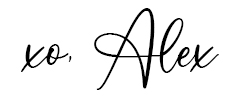 Sign up for our monthly newsletter for updates and more. We promise we won't spam you! Feel free to unsubscribe anytime.
If you're a brand and want to work with us, please visit this page to get in touch.