Reading Time:
6
minutes
Updated: 6/24/2022 | Hat Hacks Hat Lovers Need to Know
Hat Hacks for Hat Lovers
We love hats! Rain or shine, we love wearing our hats because it looks great and really helps to accessorize our outfits.
We've learned some tricks along the way to improve our hat game. Below are hacks that we swear by.
And if you're a hat lover, these will up your hat game too. Try them out and let us know what you think!
#1 Use Drawstring Bags to store Your Hat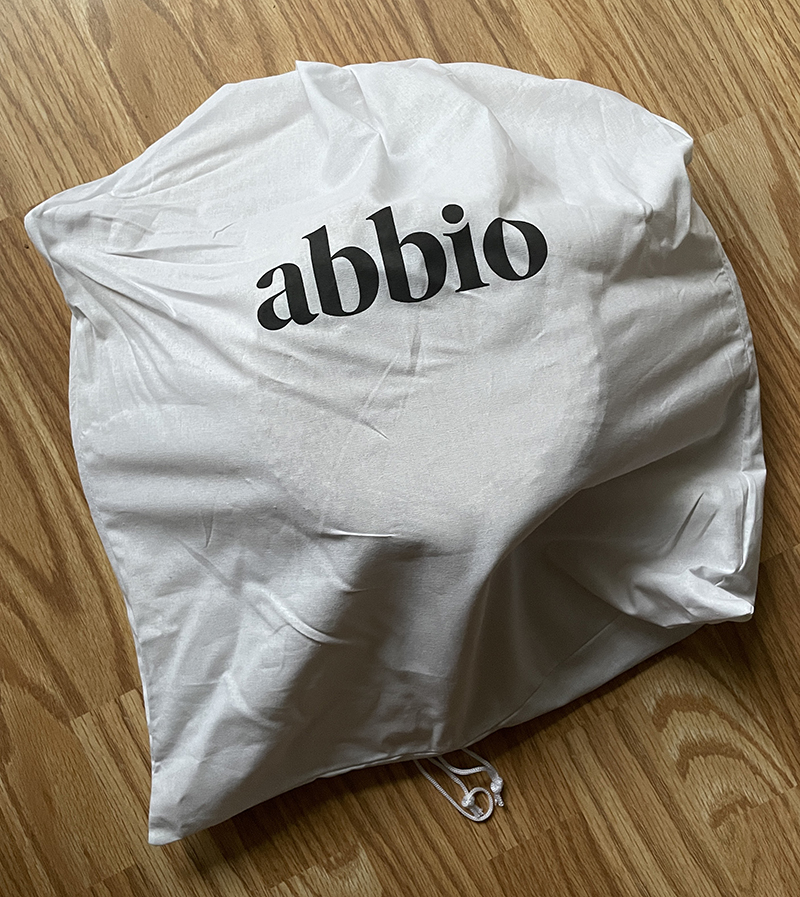 We received an Abbio cookware set and it came with a bunch of drawstring bags in various sizes. I used the largest ones as hat storage bags. They definitely keep our accessories clean and safe.
You can also use the drawstring bag as reusable produce bags and shoe storage bags when traveling.
Related: Abbio Cookware Review – Is It Worth It?
#2 Use Command Hooks to Create a Pretty Hat Wall
I use Command Hooks to create my hat wall in my bedroom. These cost me $10 for 10 small hooks. It's a cheap way to organize your hats in a visually appealing way.
Command also offers hooks in size medium and large.
#3 Use a Skinny Scarf or Dress Belt to Create a Chin Strap
I received a Lady Jane hat from Wallaroo that I knew I would not wear often because the scarf design was just not my style. I noticed that the hat had holes along the side of the crown.
Instead of letting it go to waste, I ended up removing the scarf and looping one of my Outerknown dress belts through the holes to create a chin strap for my hat. And what is cool is now I have a hat that matches my dress!
Outerknown is a sustainable men's and women's fashion brand that I highly recommend checking out. You can read my Outerknown review here.
#4 Use a Reusable Lint Roller to Clean Your Hat
Reusable lint rollers are the best! Everyone needs one. We use this pet lint roller on our hats and it works wonders with removing dust and debris from our hats.
Ditch those sticky disposable lint rollers and invest in a more sustainable and eco-friendly lint removal method.
Another great solution is to use an eco-friendly facial brush such as the ones by Prana Brush. The bristles are gentle enough to remove dust and debris without damaging your hats.
#5 ALL Hats are Packable
Yes, you can pack ANY hat. Don't let anyone tell you otherwise.
The trick is to stuff and line your hats with clothing, socks, and underwear in and around the crown of the hat and around the top and bottom of the hat brim to protect it from bending and denting while in transit.
The last thing you want to happen to your nice hats is for them to get dented and squashed from improper packing.
And if you're not one to pack your hat, you might want to check out our DIY Hat Clip tutorial. It's another great way to suspend your hat from your bag or backpack when not in use.
#6 Steam Misshapen and Bent Hats to Life
Already have a wrinkled hat? You can steam the wrinkles out. We use the Hilife handheld steamer to fix our misshapen hats. It's also great for getting wrinkles out of our pretty dresses.
Just an FYI, this trick doesn't work for cheap, synthetic fabrics. We highly recommend investing in high-quality hats such as Gigi Pip and San Diego Hat Company.
Related: Where to Buy Pretty Dresses for Traveling and Beyond
#7 DIY a Hat Band
While we think Gigi Pip's hat bands are adorable, you can totally make your own with some string, a scarf, chain necklace, belt, or bandana.
I used a square scarf (26″ by 26″) and folded it into a skinny long scarf. I wrapped it around the outer base of the crown of my hat and tied a regular knot in the back.
It instantly transforms my hat, gives it personality and added style. You can also use a tully scarf (a skinny long scarf) in place of a square one.
#8 Use a Magnetic Keychain as a Hat Clip
ATRAC makes magnetic bracelet keychains which are great for keeping your belongings wrapped around your wrist.
We also use their keychains to clip my hats to my handbags and backpack. Their magnets are super strong, come in two lengths and plenty of colors to match your handbags and outfits.
#9 Use your Beanie as a Tech Sleeve
This hack changed my life FOREVER!
I carry my laptop with me everywhere I go as I typically work on my blog when I travel. When I leave my backpack at home on certain trips, I protect my laptop by slipping it into a beanie and then stowing it in my carry-on.
When I'm at my destination, I can wear my beanie when it's not being used as a laptop sleeve.
#10 Create Your own DIY Hat Clip
I am always looking for ways to create something without buying something new. Here is one of my favorite hat hacks!
I use a carabiner and curtain hook clip to create an easy DIY Hat Clip that I then attach to my bags or backpack. It's super convenient and handy.
You can read and follow our DIY Hat Clip tutorial here.
#11 Use a Mask or Sunglass Chain as a Hat Chinstrap
If your hat comes with a removable chinstrap, upgrade your chin strap by using a mask or sunglass chain.
You can also apply this hack if your hat is made with an open weave design similar to this Olive and Pique Luella seagrass hat. We used our Joolz by Martha Calvo mask chain to create a gorgeous chin strap for our hat! It also slightly weights the hat down so that it won't fly away.
The Martha Calvo mask chain is currently on sale at Bandier. Grab one while supplies last!
We also like to use sunglass chain straps by Quay as a hat chin strap that people will surely notice.
A few things to note about this hat hack:
It's important to choose a heavy and high-quality mask/sunglass chain because flimsy ones will break from even just normal use.

When using your chain as a hat chin strap, do not tug on it because the chain may snap and break.
#12 Stiffen Your Brim
Hats that are too floppy can block your vision. And that's annoying!
A quick fix will require some spray starch and an iron.
Spray and iron each quarter section of your hat for about 30 seconds. The brim will stiffen right up and you'll be able to see again! This is a hack I typically use for straw hats but it can be used on felt hats too.
#13 My Hat is Too Big
If your hat is too big, wear a headband or beanie underneath to create some girth around the crown of your head. This will make the circumference of your head "bigger" and will better fit your oversized hat.
It's a temporary solution until you can alter your hat with sizer spacers or get a new hat that fits appropriately.
Related: How to Find Your Perfect Hat Size
#14 My Hat is Too Small
On the other end, your hat may be too small for your head!
We recommend stretching out your hat using your hands. It'll seem like you're tearing the hat apart, but you won't be. Many high-quality hats are pretty durable and can take a lot of stress before they break.
I simply take my hands to the inside of the crown, create fists and pull the inner band of the hat in opposite directions. I repeat this throughout the circumference of the hat until it fits me. I continuously try on the hat and repeat the same stretching process with my fists until it fits.
And if it never ends up fitting! No biggie, you can give it away to a friend, sell it, or gift it to someone in a local Buy Nothing group. Now someone else can have a pretty hat and begin their hat journey.
Final Thoughts
So what do you think of our hat hacks!? They're pretty nifty huh?
We have way more ideas but we'll share those with you later. See all our other Hat related topics here. You'll see how obsessed with hats we are.
Follow us on Instagram or sign up for our newsletter for more hat tips and resources.
If you found our hat hacks helpful, please share them on Pinterest. Thanks for your support!
---
Thank you for visiting today! If you found this encouraging or informative, please connect with us on Instagram, Youtube, Pinterest, Facebook or Twitter. We'd love to meet you!
Sign-up for our monthly newsletter for updates and more. We promise we won't spam you! Feel free to unsubscribe anytime.
For more fitness fashion discounts and offers, please visit our Fitness Instructor Discounts + Brands Directory or favorite brands coupon codes list.
If you're a brand and want to submit a product for us to review, please use this form to get in touch.
This site uses affiliate links. Clicking on or purchasing via an affiliate link may result in commissions for us which help keep the content flowing and lights on at Schimiggy Reviews. You may read more about this in our privacy policy.