Reading Time:
10
minutes
Updated: 1/5/2022 | Kauai Travel Guide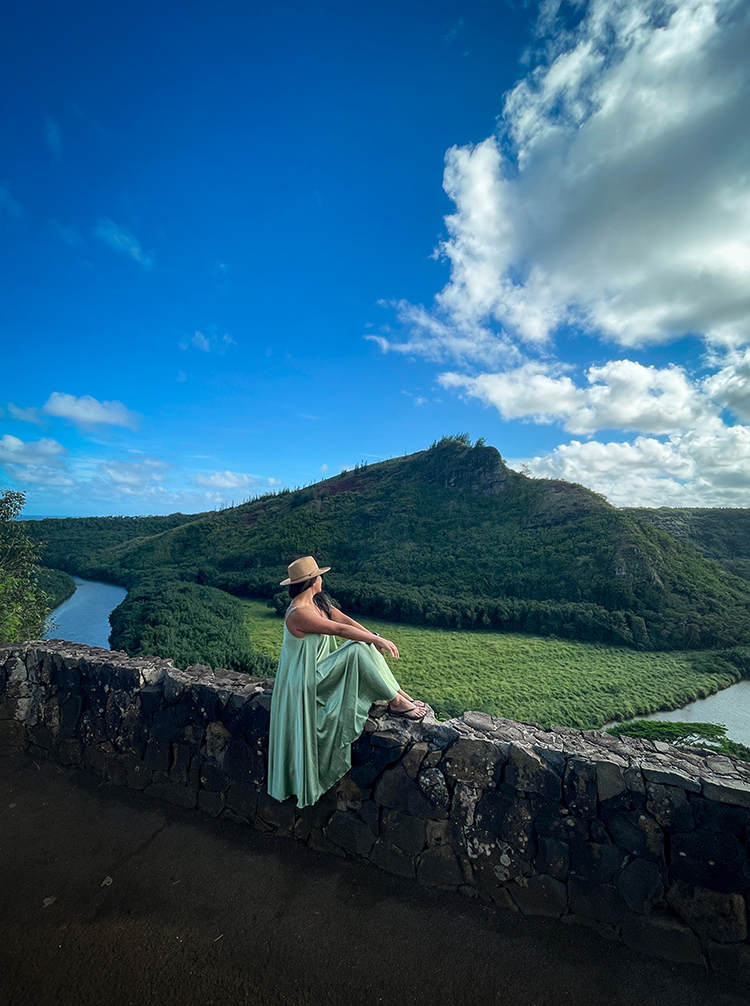 About Kauai
Of the eight Hawaiian islands, Kauai is our favorite island to visit.
Kauai is a lush paradise, with mountains, waterfalls, and a dramatic coastline. It is the oldest and westernmost of the large islands in the Hawaiian chain, and as a result has the most diverse range of plant life, a feature that has earned it the nickname of the "Garden Isle."
Kauai is considered the sleepiest of the islands because many businesses have early closing hours. The plus side of this is that you truly get to relax on Kauai.
View our Kauai Instagram stories to see us in action on the Garden Isle.
Where to Stay in Kauai
We have found that prices between AirBnBs and hotels are very similar. There are many vacation properties with amazing beachfront views and amenities.
Here are places that we've stayed in the past and highly recommend:
How to Get Around Kauai
Rent a Car – We highly recommend renting a car for the duration of your trip. Having a car will give you access to many hard to get to attractions and beaches. We rented a car from Avis and they upgraded us to a convertible vehicle as a Preferred member.
Bike – Bicycles and scooters are highly encouraged and is a fun way to get around traffic while exploring Kauai.
Take the Bus – It is totally doable but will take some time to get around the island as there are congested areas along the main road. Buses are managed by Kauai's Transportation Authority. You can see their bus schedules here.
Hitchhike – You can hitchhike but it'll be very difficult. Many drivers are unable to stop on certain parts of the road due to it being too narrow to pull over.
Walk – If you're up for it, you can walk Kauai. It will take a long time and may be rough during the summer months due to heat and humidity.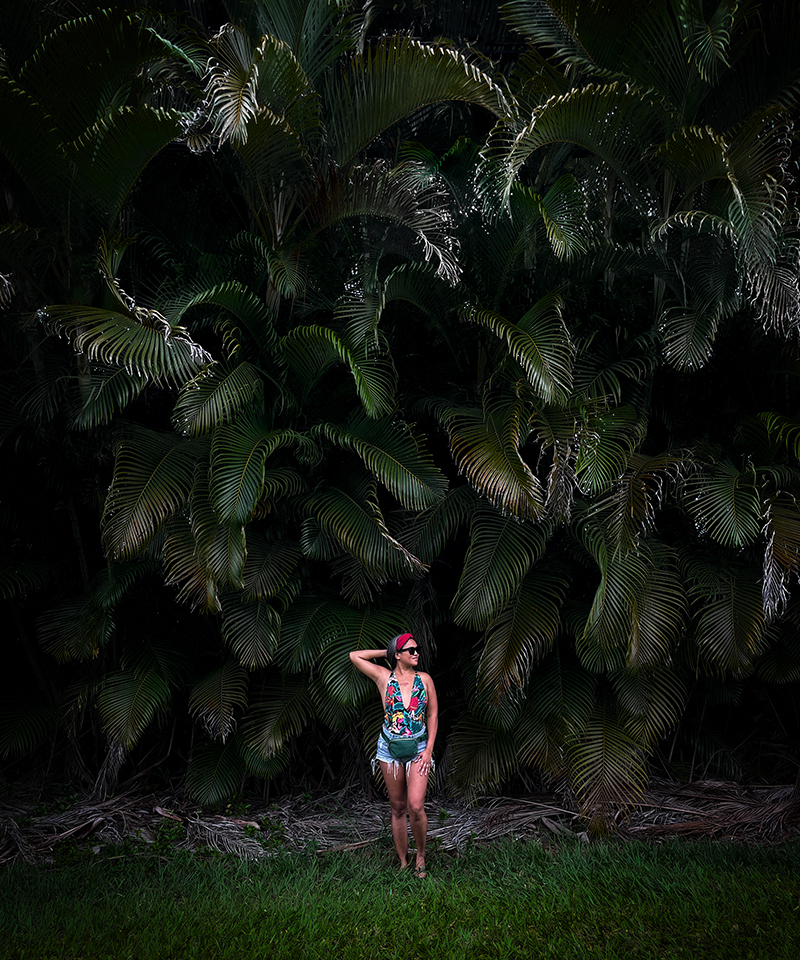 What to Do and See in Kauai
#1 Nā Pali Coast
The Nā Pali Coast is not accessible by car. You'll need a boat, helicopter or kayak to take in the beauty of this coast. Unfortunately we have not seen the Na Pali coast up close and personal yet. But we have seen it from viewpoints along the main road through Waimea Canyon.
#2 Waimea Canyon
Waimea canyon is Hawaii's version of the Grand Canyon. The only difference is that there is a combination of red, orange, yellow, and GREEN due to the lush nature of Kauai's landscape. Waimea canyon can be accessed on the western side of the island with many viewpoints along the main road.
#3 Red Dirt Waterfall
The Red Dirt waterfall is one of the most magical things I have ever seen. It's located in the Waimea Canyon.
The red soil is a natural byproduct of the dark, iron-rich basalt rock that surrounds Waimea Canyon. These rocks have oxidized (or rusted) over time, giving the soil various shades of red. In fact, these rocks gave Waimea Canyon its name. The word "waimea" means "reddish water" in Hawaiian, which is in reference to the reddish hue of the soil and the heavy rainfalls that Kauai is known for.
To get there, you'll take Waimea Canyon Drive, also known as Route 550 from Waimea Town going north. The falls can be found on the left side of the road near the 23-mile marker. It is typically crowded so be patient so that you can capture the best photos.
#4 Hanalei Bay
Hanalei Bay is located on the eastern side of the island and is great for lounging and snorkeling.
#5 Queen's Bath
The Queen's bath is located on the eastern side of the island. To get here, you'll need to go through Princeville and park in a small parking lot. You'll then take a hike to the Queen's path where you'll find this natural tide pool with direct views of the ocean.
Queen's Bath is typically closed to visitors in the winter months because the water levels can get high enough that people can get injured or even die from attempting to visit this attraction.
#6 Kōke e State Park
Kōke e State Park is a stop along the Waimea Canyon tour. From here you can take hikes to more views. Closeby is the Kōke e Lodge where you can get food and use the restrooms.
#7 Visit the Beaches
Anini Beach – Has the largest reef that also offers a tranquil snorkeling and wading experience for many.
Kealia Beach
Lumahai Beach
Hanalei Beach
Glass Beach
Hideaway Beach
Poipu Beach – Great beach to watch the sunset and spend time with seals and sea turtles.
Shipwreck Beach – We highly recommend taking the Shipwreck beach trail and stopping at this beach to take in the views and watch surfers.
Tunnels Beach
#8 Kilauea Lighthouse
Located on the eastern side of the island, this lighthouse offers a nice hike for visitors.
#9 Spouting Horn
Spouting Horn is a blowhole located in the southern part of the island. We were able to see an impressive spout from the blowhole during a visit. This stop will take you 15-20 minutes to fully enjoy.
#10 Visit Opeakaa Falls
Opeakaa Falls is located near Kapaa and the viewpoint is super easy to get to. You drive up to a direct view of the waterfall. The hike to the base of the waterfall has been shut down due to multiple deaths. You can be fined or even jailed if you are caught trying to hike down to the base of Opeakaa.
Across from the viewpoint is a vista of the Wailua River trail. It's a short 1-minute walk and the views from here are breathtaking! If you're up for it, you can rent a kayak or paddleboard along the river.
#11 Hike to a Waterfall
Wailua Falls – This is the most popular because it is short (approximately 35 minutes round trip), extremely sketchy, but VERY rewarding. The hike has been blocked off with wire fences but you can still jump the wall and climb down. There are ropes on the trail that lead you to the base of the waterfall. If you're not up for the hike, you can also drive up and view the waterfall from the top.
Hanakapia Falls
Hanakoa Falls
Ho'opi'i Falls
Manawaiopuna Falls from Jurassic Park
#12 Allerton Garden
The Allerton Garden tour was such an experience!
You get to traverse through the amazing lush landscape of a very well-maintained botanical garden and have a Hawaiian meal at the end of the tour. Our tour guide was very knowledgeable and entertaining.
#13 Kalalau Valley
Hike the Kalalau Valley
#14 Fern Grotto
The Ferm Grotto is a great example of how beautiful the Kauai landscape has transformed with time. The lush vegetation here makes it look like you've entered a fairytale.
Smith Family conducts tours to the Fern Grotto. Book ahead of time here.
#15 Makauwahi Cave Reserve
Located on the southern part of the island, this cave reserve is worth visiting. You can spelunker into the cave to check out this collapsed sea cave. We highly recommend going early in the day to take advantage of daylight.
#16 Hanalei Valley Lookout
Visit the Hanalei Beach and Hanalei Valley Lookout, which features waterfalls and fields of taro, a purple potato like plant that is important to Hawaiian cuisine.
#17 Alakai Swamp Trail
This trail leads to the . We highly recommend starting your hike early as it gets very foggy in the afternoon.
#18 Visit Old Koloa Town
Old Koloa town is a great stop as your pass-through from the east side to the west and vice versa.
There are many restaurants, shops, and history to learn about Old Koloa town. Expect to spend 2-4 hours here.
#19 See the rainbow Stores in the NoKa Fair Shopping Center
Many of the shops here have shut down due to COVID, but the little rainbow storefronts still stand! The center offers artisans and shop owners selling locally crafted goods and "Made in Kauai" apparel.
#20 Visit the Center of Kauai
Take an adventure helicopter ride to the center of Kauai "the wettest place on Earth" and see the Na Pali Coast from up in the air.
#21 Hike the Sleeping Giant Trail
This trailhead is located in Kapaa town. We love this hike because it's very accessible, mostly shaded, and has amazing vistas of the east side.
What to Eat in Kauai
#1 Kalalea Juice Hale
We are OBSESSED with this acai bowl joint! We go here every time we visit Kauai. They make the prettiest acai bowls that come with locally sourced healthy and tasty ingredients. You'll also get to hang out with the chickens on the property. This is a must when you visit Kauai.
Anddddd if you're ever stuck missing their amazing acai bowls, you can recreate them at home with our copycat Kalalea Juice Hale Acai Bowl recipe.
View this post on Instagram
#2 Kauai Juice Co.
We are OBSESSED with the hot sauces at Kauai Juice Co. Our favorite flavors are the Kiawe Smoked and Verde which we buy in 6 packs to take back home as souvenirs or to just stock our pantry.
They also sell juices, smoothies, elixirs, bone broths, spices, and much more. It's a must-visit each time we return to Kauai.
Related: Love Fitness Apparel Review + 10% off Coupon Code
#3 El Taco Feliz
El Taco Feliz serves delicious Mexican food that is also super affordable. This was our first stop in Kauai ever and we ordered tacos and burritos and were blown away at how fresh and delicious it all was.
#4 Leong's Meat House
If you're looking for Kauai grass-fed beef, this is the place! Leong's Meat House is a butchery but also serves lunch plates and tasty poke bowls. We tried the Kamikaze, which is an assortment of one of each of their poke flavors and it was super good!
#5 Koloa Fish Market
The Koloa Fish Market is a great place to get food when visiting old town Koloa. They sell fresh seafood and their poke is very delicious.
#6 Al Pastor Tacos
This place is called Al Pastor but their secret weapons are their shrimp and fish tacos. They're a food truck that delivers some ono Mexican food. You can buy their tacos a la carte. We highly recommend the shrimp and fish tacos and a combo fish and shrimp burrito.
#7 Kountry Kitchen
Kountry Kitchen is an awesome breakfast place. We recommend their iced teas, country-fried steak and eggs, benedicts, and other breakfast staples. You can't go wrong with anything here.
#8 Paniolo Santa Maria Style BBQ
As a Texan born and raised, I could not miss out on a good BBQ joint. We tried Paniolo's on our third visit to Kauai and wish we had gone here sooner! Santa Maria BBQ is known for melt in your mouth tri-tip meats. We had their rib-eye loaded fries, rib-eye salad, and two combo barbeque plates with ribs and tri-tip.
They don't sell booze, but you can get some at the market nearby or bring your own. They also have LIVE music which is guaranteed fun. Try to see Extended Stay (the band) during your trip. They are an eclectic jam band that wowed the crowd!
View this post on Instagram
#9 The Fish Express
The Fish Express serves some yummy poke and seafood plates! You can order poke and add toppings to make your poke bowl exactly how you want it. We also love their daily fish plates. When we went, they had Mahi Mahi encrusted with macadamia nuts in a lilikoi (passion fruit) sauce. It was amazing!
#10 Da Crack
Da Crack sells bomb Mexican food. Their plates and tacos are the best!
#11 Oasis
Oasis spoiled our taste buds with their amazing food. We tried the Kauai beef steak here and it was so tender and delicious. We had a hard time wanting to eat anywhere else! They also have happy hour deals and a live band. We love Aldrin (the Ukelele pro) who performs on Wednesdays. Come for happy hour beverages and stay for dinner and the show.
#12 Brennecke's Beach Broiler
Located right next to Poipu beach in the Southern part. This restaurant is a great place to rest and even watch the sunset.
#13 Hukilau Lanai
Hukilau Lanai is super special to us because on Saturday and Sunday from 5 PM-5:45 PM, they have a $40 tasting menu. If you want to add a wine pairing, the cost will come up to $55! Their menu is super creative and delicious and we're always left wondering how they can offer such amazing food at low prices. They also have live music. Make this a fancy dinner event with your partner or loved ones. Reservations are highly recommended as the place is packed on the weekends!
View this post on Instagram
If you found our Kauai travel guide helpful, please share it on Pinterest. Thanks for your support!
---
Thank you for visiting today! If you found this encouraging or informative, please connect with us on Instagram, Youtube, Pinterest, Facebook or Twitter. We'd love to meet you!
Sign-up for our monthly newsletter for updates and more. We promise we won't spam you! Feel free to unsubscribe anytime.
For more fitness fashion discounts and offers, please visit our Fitness Instructor Discounts + Brands Directory or favorite brands coupon codes list.
If you're a brand and want to submit a product for us to review, please use this form to get in touch.
This site uses affiliate links. Clicking on or purchasing via an affiliate link may result in commissions for us which help keep the content flowing and lights on at Schimiggy Reviews. You may read more about this in our privacy policy.