Reading Time:
6
minutes
In this next article, we'll share how you can thrift and resell online so that you can save up for your dreams and goals!
Thrifting is a great way to save money on basic necessities such as clothing, shoes, accessories and home goods. Many items in thrift stores are discounted up to 80% off, which can add up to thousands in savings each year.
Did you know that you can also make money thrifting?
Throughout college, I flipped to make money to pay for my college education. I didn't pay my tuition off entirely, but it did make a huge dent in my tuition bills (42% to be exact). I would be paying even more interest today had I not thrifted and resold online in my college days.
Do I have your attention yet? Let's get into the details of how to thrift and resell online!
So What Does it Mean to Thrift?
Thrifting is when you rummage through secondhand stores, consignment stores, flea markets, and even garage sales to find products of value at a discounted price. An example is when you find a $30 vase for only $2 bucks or when you find a designer coat worth $500 for only $50!
You get better at thrifting when you do it more often. You'll be able to discern what is and isn't a deal and know the best places to find deals.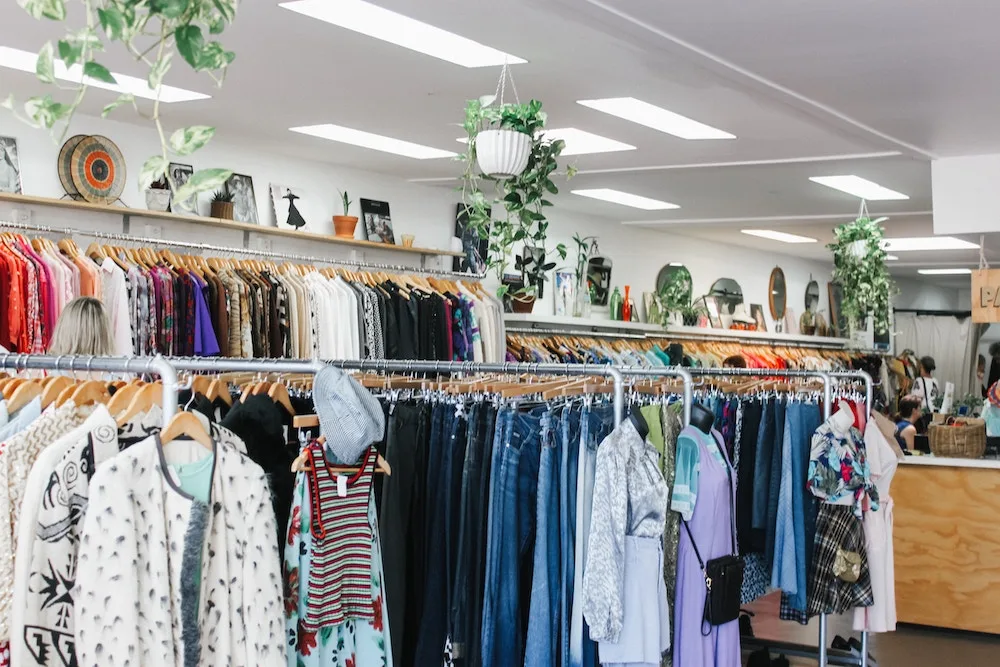 Where Do You Go to Thrift?
Here are some places you can go to thrift shop:
Thrift Stores fun by charitable organizations such as Goodwill, Salvation Army, St. Vincent de Paul and many more.
Consignment Stores such as Buffalo Exchange, Crossroads and independently owned ones in your neighborhood.
Garage Sales
Estate Sales
Vintage Stores
Flea Markets
Farmers Markets
Liquidation Sales (online and in-person)
Pawn Shops
Online apps such as eBay, Mercari, Poshmark, Craigslist and many more.
Let's move onto the next step…flipping!
What does it Mean to Flip?
Flipping is when you buy cheap and sell for a profit and it can be selling used or new products.
It's a great way to make money to pay for important things like tuition, a down payment for a new home, your vacation fund and even pay for much needed school supplies. Whatever you need money for, thrifting can help you meet your long or short term financial goals.
Some people may find flipping unethical, but it isn't. It's just the way our marketplace works. People find things and they sell it at a price they believe is fair.
There will be some people who flip for an unreasonable amount because they think they can get away with it. One good way to combat these sellers is to haggle and make offers to find a fair price for something you love.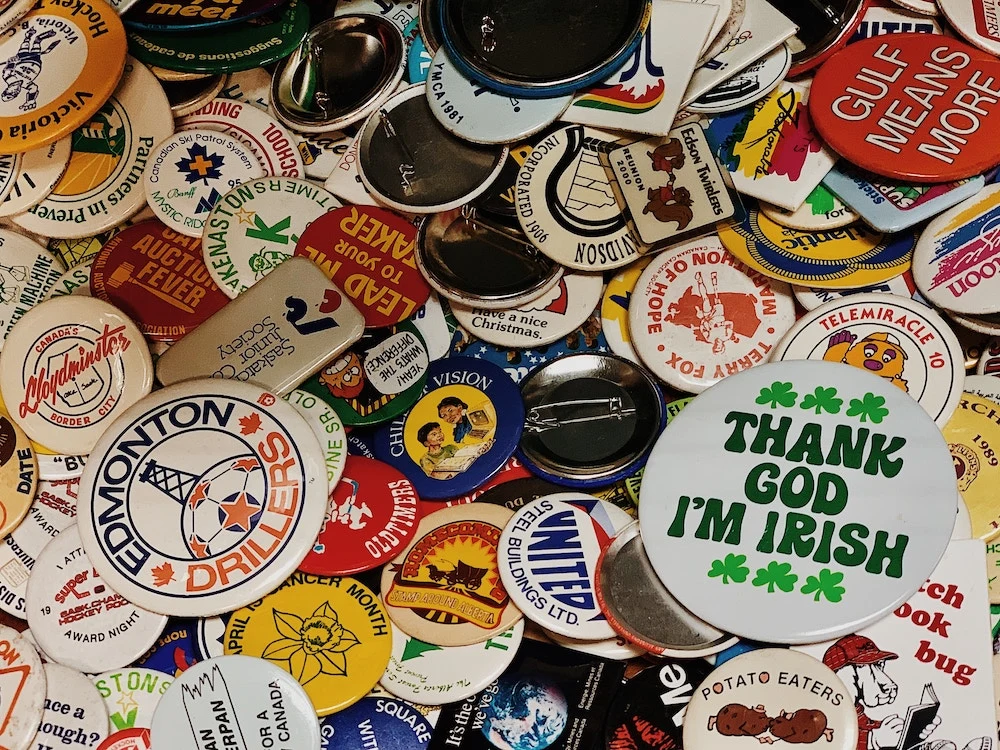 Where Do I Go to Flip?
You can resell on various platforms. You can also resell online or in person. Essentially, the places you thrift can also be the places where you flip.
Sell Online
The most cost-effective way to resell is online. It requires low overhead and can reach a wider customer base. I've sold items to people across the world!
Here's a shortlist of places we prefer to flip our thrift finds. It's organized by most successful (top) to least.
Sell In-Person
The most expensive way to sell is in-person because it requires you to rent a space and set-up your shop, which can also be time-consuming. For some people, they've created a livelihood of curating unique collections and participating in trade shows where shoppers come to buy unique and even vintage goods. A few examples of these shows include A Current Affair, Vintage Market Days or Vintage Fashion Expo.
There are so many local and nationwide shows, it's best to do some research before you sign-up for a show.
These shows offer an amazingly curated collection, but a majority of the time the prices are often so hiked up. So it's not a great place to thrift unless you find something truly vintage and know you can flip it for more than you bought it.
The Flipping Tips: Thrift and Resell Online
Flipping is a retail art. You have to know what is going to sell and at what price it will sell for. It's important to know the basics of flipping before you go out and do it. It will take time and over time, just like anything you immerse yourself in, the art of flipping will become more natural.
Here are some of our top tips to keep stuff moving in your resell pipeline:
Do your research. Never buy things that aren't selling. A quick search on the apps you resell/buy on or on a Google search results page will quickly tell you the value of something and if it's a good investment in your time and resources.
Always make room. To prevent your home from becoming a hoarder's paradise, consider discounting products to sell quickly. If things still aren't selling, count it as a bad investment and donate it. An uncluttered home is always a happy home!
Don't be greedy. Do not buy something for $3 and try to flip it for $300. Set a fair price so that you can move product and make room for more inventory. I've had friends sit on products for years because their prices were flat out unfair. A max 500% markup is usually enough!
Designate a space in your home for your flipping biz. I have a designated closet space and use my storage space as my "warehouse." When you have a designated space, it makes finding things much easier. Some people even place their products in bags and organize them by product type, brand name or size. Want to be more ambitious? Go ahead and give your product codes or SKU numbers.
Pay your taxes. If you make over $20K on any platform, you're legally required to pay taxes on your earnings. Make sure you keep track of your expenses. Not only will you have data to help you determine your profit, but it will also give you valuable data about your business practices. This will help you gain insight on what to buy and what not to buy.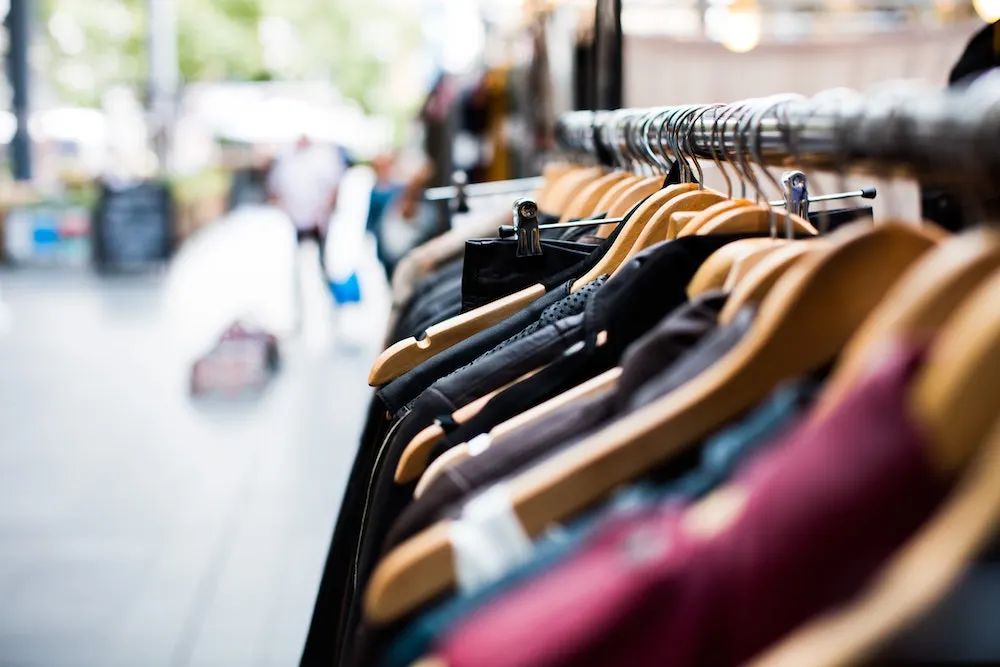 Facebook Groups for Flippers
There's no better way to learn about flipping than to join a social network or forum! You can learn a lot about how to thrift and resell online by just reading posts and comments in the groups.
Some experiences might not have happened to you yet, but that doesn't mean it won't. It's better to be aware and prepared for the worse so that you know how to deal with problems when they arise.
Here are some Facebook groups we recommend for both experienced and new flippers.
Final Thoughts
Thrifting is a great way to get rid of things you don't need while making money for the things that you do. It's important to note that thrifting is not a get rich quick scheme. It takes time, patience and some shopping smarts to be successful at flipping.
We hope you found some tips and techniques on how to thrift and resell online.
If you have any questions or comments, feel free to reach out to us. We'd love to connect with you!
If you liked this post, please pin it to Pinterest!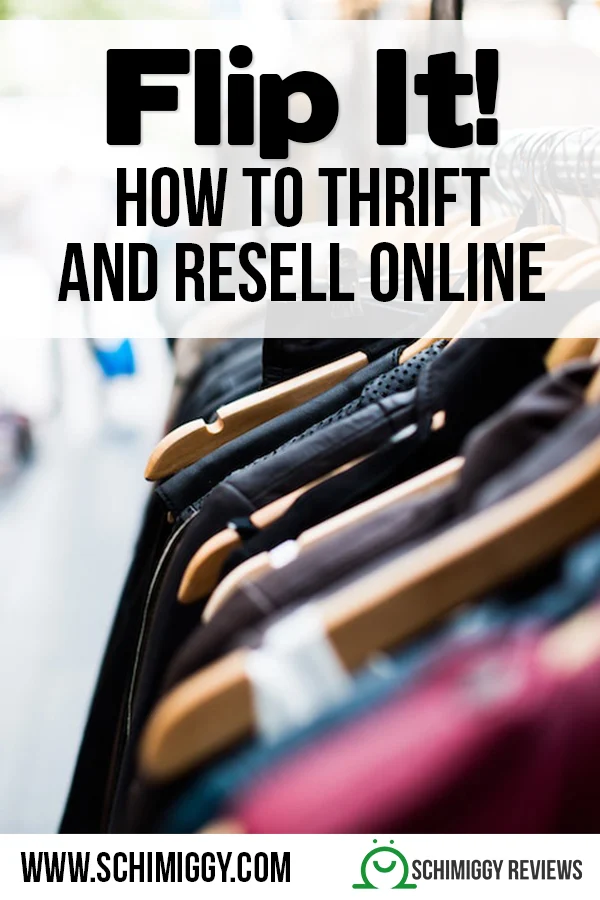 Thank you for visiting today! If you found this encouraging or informative, please connect with us on Instagram or TikTok.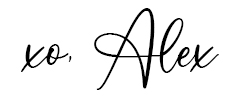 Sign up for our monthly newsletter for updates and more. We promise we won't spam you! Feel free to unsubscribe anytime.
If you're a brand and want to work with us, please visit this page to get in touch.