Reading Time:
5
minutes
Updated: 2/6/2020 | Valentine's Day Gifts for Women
Valentine's Day is coming up! We put together a roundup of the best gifts for that special woman in your life.
We have an assortment of apparel, skincare, accessories and more. Check them out to get some gift inspiration for VDay!
Valentine's Day Gifts for Women
#1 Back Story NYC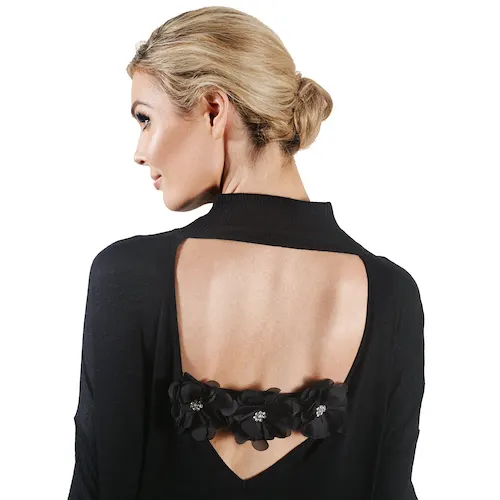 Back Story makes super comfortable bras that can be worn with backless tops. Their interchangeable designs cover the back band of your bra and make your bra look luxurious and chic with any outfit.
Gone are the days that you have to forgo the bra with a backless top or dress.
If you're wondering about sizing, Back Story bras run true to size and can even be worn strapless.
Use our link for a special discount at Back Story!
#2 Straplets
Straplets instantly makes your heels stay put while you walk. Add them to your pumps to change up the look or prevent your foot from slipping out as you step.
What we especially love is that you can make your plain shoes look like designer ones within minutes.
They offer different Straplet styles including the Mary Jane, the T-Straplet and Criss-Cross style.
Use code SCHIMIGGY20 for 20% of your orders at Straplets.
You can also shop Straplets on Amazon.
#3 AQUIS
AQUIS Prime Starter Kit Hair Care System
AQUIS offers high-quality hair care products for women. They're known for their quick-dry hair turbans and a hair care system that ensures that your hair is taken care of.
Use our link to save $10 off your first order at AQUIS.
#4 14K Gold Chain Ring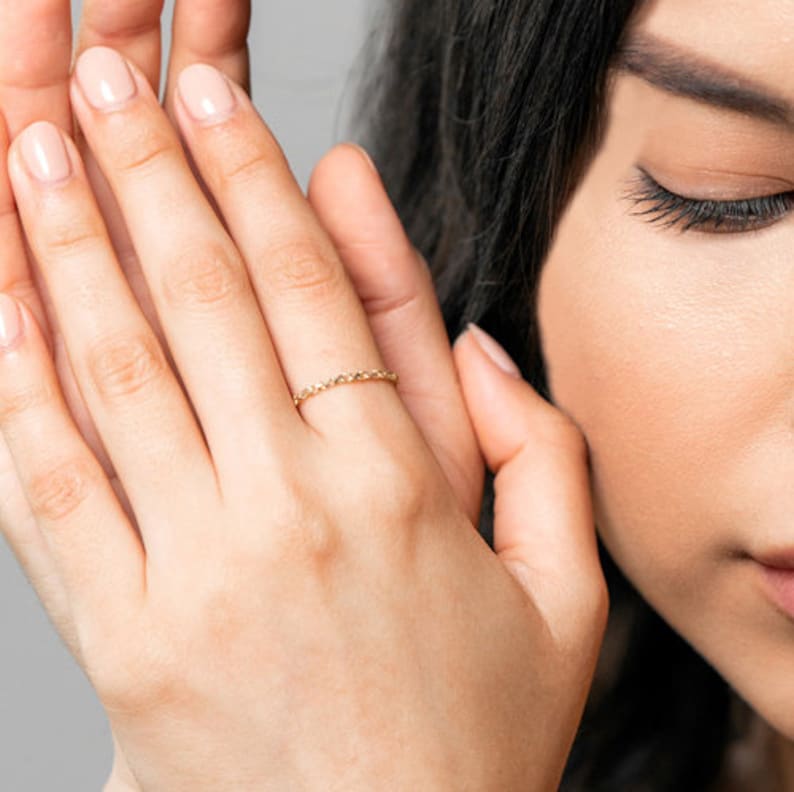 EmyCoShine creates minimalist and purposeful 14K gold jewelry for women. Shop from their Etsy store and support an empowered women-owned business!
#5 Tucketts
Tucketts makes non-slip grip socks that are perfect for casual wear or to Barre, Yoga or Pilates class. The rubber bottoms prevent you from slipping around while you get your fitness on.
They also come in various styles and lengths so that the socks will match any outfit you wear!
#6 Derm Institute Daily Defense Mist
The Daily Defense Mist by Derm Institute is a great way to keep your loved one hydrated and feeling refreshed.
Simply spray the mist when you need to renew your face. It's easy to use and is great after a grueling day of work and being outdoors.
#7 Enclosed Lingerie
Enclosed sends a luxurious and sexy surprise to your doorstep to keep your love life hot. Receive a cute, sexy or super seductive lingerie to surprise your significant other.
They also offer crotchless panties as part of their clandestine [XXX] collections. If panties are not your thing, you can also opt for a robe, teddy, romper, babydoll, harness and more. Did we pique your interest yet?
Boxes start at $55 and can be ordered in 3, 6 and 12-month subscriptions.
#8 Vienne Milano Hosiery
Shop luxurious hosiery at Vienne Milano. They specialize in knee-high and thigh-high leggings and stockings.
Vienne Milano leggings are made to stay up and fit average to very tall women. It definitely makes a sexy gift for your special lady.
#9 Bathroom or Bed Tray
This bathroom or bed tray by Smart Ideas is perfect for pampering your special lady. Offer her breakfast in bed, or a nice staycation in bed.
The tray comes in three different washes and comes pre-assembled so you just need to remove and put to use.
#10 GoodJanes Beauty Lashes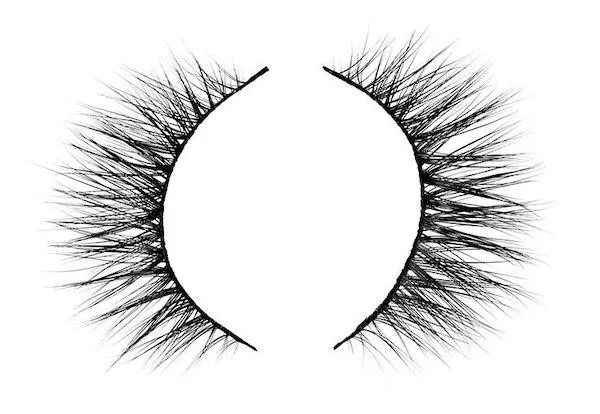 GoodJanes Beauty makes high-quality lashes. They also offer cruelty-free mink lashes for a more natural look.
You can also shop from their skincare line as well as mascara products.
#11 Golden Anklet
This anklet from BX Glow is great for adorning your lovely lady's ankle. Wear it with a dress, swimsuit or anything else that shows off her pretty ankles.
We always love an accessory that can be dressed up or down.
#12 L.A.C. Lipstick and Lip Gloss Kit
L.A.C. makes a lip kit ($22) with two nude colors that will make your Valentine look effortlessly beautiful.
We also love that this kit is Made in the USA and is cruelty-free!
#13 Shiseido Waso Mattifying Moisturizer
Shiseido's WASO line uses ingredients in food to create a more natural skincare line. Ingredients such as carrots, honey, tofu and yuzu are used to create their luxury Waso line.
We love using their quick matte moisturizer as part of our daily minimalist skincare regimen.
#14 Morgan Taylor Nail Lacquer
Morgan Taylor's newest nail polish line offers 6 colors in pinks and nudes. We are over the moon for these flirty colors that are perfect for Valentine's day!
Did you enjoy our V-Day list of gifts for women? What gifts do you think your lady will fall in love with! Tell us in the comments. We'd love to hear them!
Thank you for visiting today! If you found this encouraging or informative, please connect with us on Instagram or TikTok.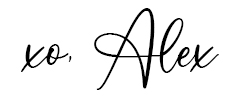 Sign up for our monthly newsletter for updates and more. We promise we won't spam you! Feel free to unsubscribe anytime.
If you're a brand and want to work with us, please visit this page to get in touch.