Reading Time:
4
minutes
You have a home and it's packed with stuff you no longer want! What do you do?
Sure, you can donate it. That's the quick and easy way to make your home more spacious. But what if you're in need of money to pay the bills or to fix up your car? We recommend selling it to make some extra cash.
You might have something and think, "No one would EVER want this." But you'll be surprised. One man's trash could be another man's treasure.
I've sold leggings with a hole in them once and can't believe someone actually bought them.
We recommend that you give it a try. You'll be surprised at how much you can make selling your unused stuff!
Here are some ways you can sell your belongings and earn some moolah while making your home less cluttered.
How to Sell the Stuff You Don't Want
#1 Sell It Online
Selling online is a great way to make money off of the things you no longer want. You can use mobile apps such as eBay, Mercari and Poshmark to sell things to people online across the USA and sometimes even internationally.
All you need is a camera, merchandise and an appealing description of what you are selling.
Have high end items to sell? You can sell your expensive belongings on apps like TheRealReal, Poshmark or ThredUp.
Related: Best Sites to Buy and Sell Used and Unwanted Items
#2 Have a Yard Sale
Yard sales take some planning but it's a great way to get rid of your belongings and at the same time, get to know your neighbors.
What you need is some poster board and marker to create your yard sale announcements.
Set aside a weekend and invite your friends and family to bring their unwanted stuff to sell! Once your yard sale event is over, consider donating all your leftover belongings to your local thrift store.
To get the word out about your yard sale, we recommend advertising your yard sale on Craigslist and in local Facebook groups.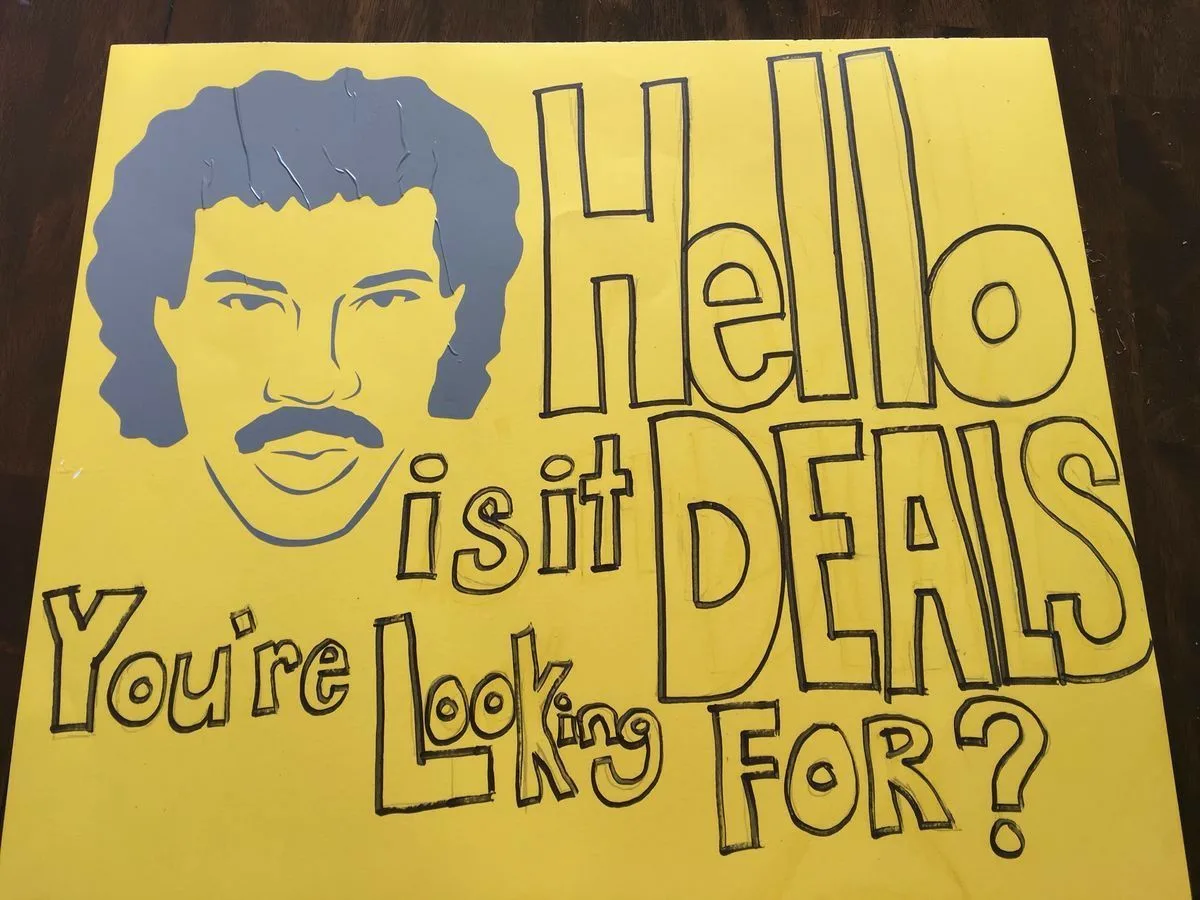 #3 Trade It In for Cash
Some brick and mortar stores will pay you for your belongings! Look into pawn shops to sell jewelry, electronics and more.
Consider a consignment shop who will pay you a percentage when your item sells.
Stores such as Buffalo Exchange and Crossroads Trading will buy your unwanted clothing and accessories and give you cash or credit towards future purchases.
#4 Trade it in for Something Else
Did you ever hear about the man who traded his paperclip in for a house? All it takes is some determination. If you need something, you may be able to trade something you don't need for something that you do need!
This technique is known as bartering, where one person exchanges a good for another good.
You can find bartering opportunities pretty much anywhere. I would recommend trying out Craigslist or joining Facebook groups where people barter for things.
To search for Facebook groups, type "buy sell trade" in the search bar and filter the results by groups. You should start to see local groups that you can join.
Related: lululemon Facebook Groups: Buy lululemon for Cheap and Meet Friends!
#5 Re-Gift It
If you have a party to attend and need to bring a gift, consider wrapping up your unused belongings and re-gifting it.
Maybe you've heard your friend say, "I wish I had something like this." Set it aside for their special day.
Before you wrap it up, make sure it's 1) NOT obviously used OR 2) something you will regret giving away.
Re-gifting is also a great idea for a white elephant party or secret Santa exchange. You're not making money, but it will prevent you from using money.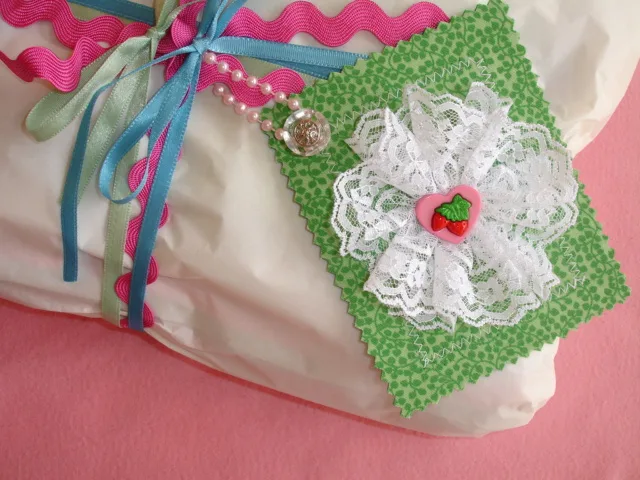 Final Thoughts
If you've never sold your belongings before, it might seem like a daunting task. Try selling a few items each week and see where that takes you. You'll learn that people love certain brands (ie. Patagonia, Lululemon, Nike, etc) and sometimes it can take months or even years before something sells. It's definitely not a get rich quick scheme.
However, if you keep at it, it will get easier and that extra $500 per month can make a difference in your quality of life.
Letting go of something can also be difficult. Maybe you have an emotional attachment to something or maybe you're a hoarder (like me….gulp). Selling your belongings can be somewhat therapeutic. Trust me, it was scary at first. But when I started to let go, I started to better understand that things do not make me who I am, and who I am is much more than anything tangible.
We hope these tips helped you figure out the best way to sell your unwanted stuff. Do you have tips you'd like to share? We'd love to hear them in the comments section below!
Did you like this post? Please consider pinning it to Pinterest! We'd really appreciate it.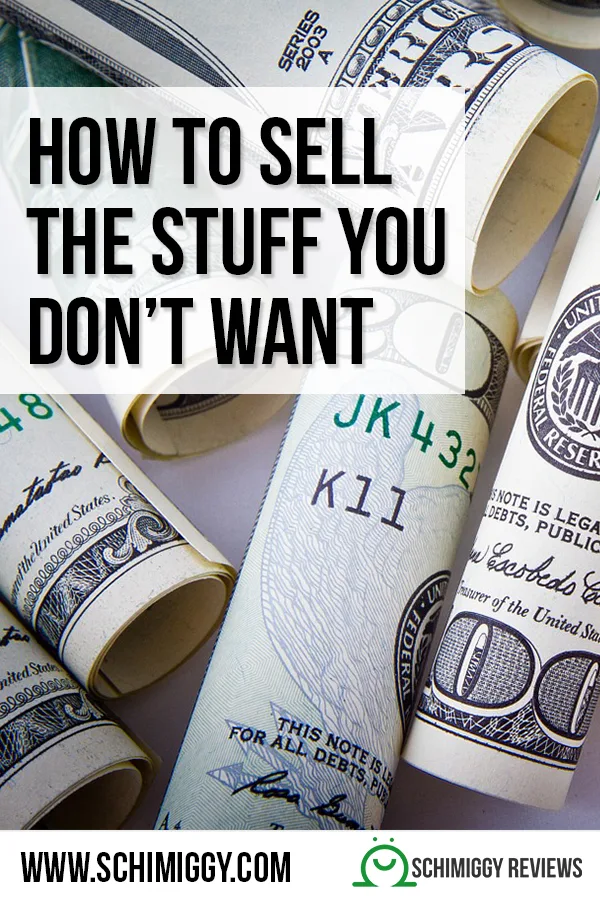 Thank you for visiting today! If you found this encouraging or informative, please connect with us on Instagram or TikTok.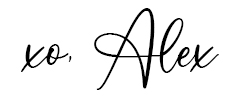 Sign up for our monthly newsletter for updates and more. We promise we won't spam you! Feel free to unsubscribe anytime.
If you're a brand and want to work with us, please visit this page to get in touch.