Reading Time:
3
minutes
I was sent a nail polish set by Morgan Taylor (MT). I decided to give it a try. I usually don't paint my nails because I am a notorious nail biter! Who else out there is guilty of this? *raise your hand*
Morgan Taylor's Rocket Man collection debuted in Summer 2019 with 6 colors plus 1 specialty coat. Below are the colors plus specialty coat.



Morgan Taylor Review
I decided to review this set because it took me back to my first concert ever…with Billy Joel and Elton John! Prior to this, I hadn't painted my nails for over 13 months. I am a low maintenance gal who loves to live in my leggings.
Below are my pros and cons of Morgan Taylor polishes.
Pros
Dries fast! One of my biggest gripes about nail polish (and a major reason why I rarely wear polish) is because they can take forever to dry. I actually timed my first coat and recorded 28 seconds for the initial layer to fully dry. I added a second coat and recorded an additional 1 minute and 12 seconds to dry. This was a total of 4 minutes faster than their competitor brands Essie polishes and 2 minutes faster than OPI!
Long Lasting! I've had my polish on for about 4 days now and I use my hands a lot to clean, cook, do yoga, etc. They don't chip easily. I did not add a top coat, just to test the polish out "au naturale." MT definitely chips less easy than their competitor brands like OPI.
Wide coverage brush. I found myself swiping less (not left) with their wide brush. I loved it! I could paint my nails in two swipes.
Opaque colors. The colors were very opaque or not see-through after the first coat. I found myself using less than competitor brands (cough Essie, cough).
Cons
I couldn't find any cons about Morgan Taylor polishes. I guess the biggest complaint I have about this polish is that it's not shiny. It applies pretty matte (does not have a shiny texture). If you want a shiny effect, you'll have to use a top coat.
Do I Recommend Morgan Taylor?
I actually love this set. I love how opaque the colors are and how fast the polishes dry! They also last long, so for a gal who's low maintenance, this is perfect because I don't have to reapply the polish over and over again.
So yes, I definitely recommend Morgan Taylor polishes!
Where to Buy Morgan Taylor
Don't be Gel-ous. Get your own Morgan Taylor set from the following retailers:
Thank you for visiting today! If you found this encouraging or informative, please connect with us on Instagram or TikTok.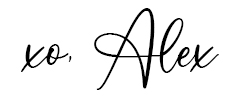 Sign up for our monthly newsletter for updates and more. We promise we won't spam you! Feel free to unsubscribe anytime.
If you're a brand and want to work with us, please visit this page to get in touch.