Reading Time:
5
minutes

About Vie Active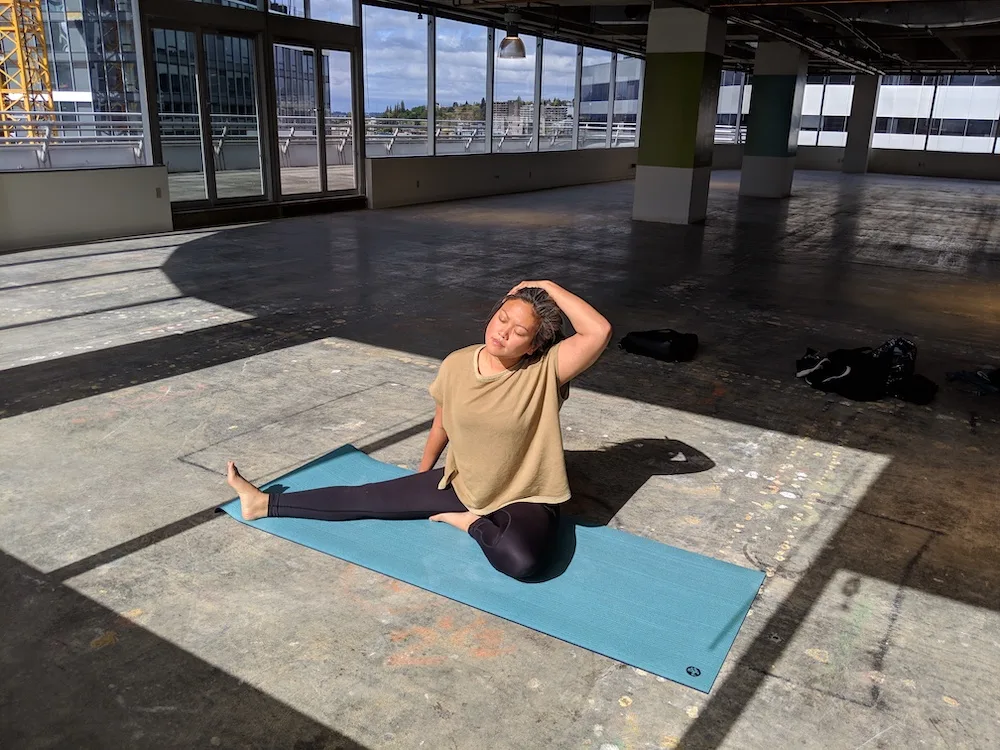 Vie Active (VA) was born in Bondi Beach, Australia and now resides in Sun Valley, Idaho. VA inspires and empowers women with performance-driven and stylish activewear.
VA Founder, Noa Ries, grew up running and swimming laps at Bondi Beach, Australia with her father who taught her that "the body only does what the mind tells it to."
When he died suddenly in 2007, working out became her therapy, and exercise quickly became more about sanity than vanity. The following year, she left her career in advertising to become a personal trainer.
Late in the day in early 2012, she had an epiphany when she realized she was still in her workout clothes, had not had time for a shower, and felt REALLY unstylish. "I thought to myself – why do I have to make this conscious decision every day between being stylish and being fit? Surely I can be both!"
Vie Active was launched in 2013 with a mission to fuse performance and style and built to enable, empower, and inspire women to put their oxygen mask on first and fully embrace the benefits of living an active life and making that commitment to their own health and well-being.
Vie Active Review: Lili Pocket Leggings and Sophia Sweatshirt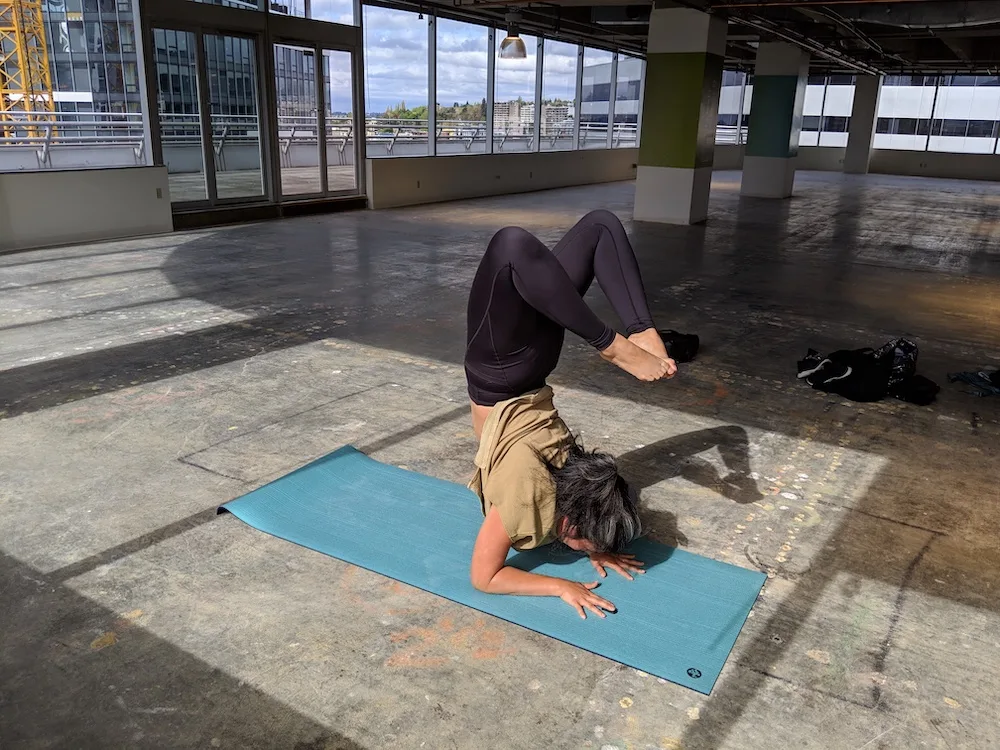 #1 Size: I bought my true size in VA bottoms and sized up in my top. I prefer to wear my tops loose. The bottoms fit me perfectly!
I am a size 6 in Lululemon and the leggings were initially tight but stretched to fit me comfortably by the second wear. I recommend going with your true size in VA.
Size ranges from XXS to 1X. They offer plus sizing in most items and will soon be expanding to 3X. I'm stoked that they are a size inclusive brand!
#2 Style: Vie Active makes activewear for women. They offer bras, tank tops, tops, sweaters, leggings, crops and layering pieces such as cardigans and sweaters.
#3 Inseam: The inseam of my VA leggings are 27.5″, making them great for taller gals. I am normally a 26″ inseam. I was able to wear the legging hem over my heels. The Lili leggings also come in 3/4 and 7/8 lengths, giving an option for petite gals!
#4 Rise: The leggings come with a high rise. The waistband sits 1″ above my navel. I love the high rise fit because it offered more coverage for my waistline.
#5 Waistband: The Lili leggings come with a super tall waistband measuring 5″. I love it because it hides my muffin top. There's also an adjustable elastic band in the waistband to keep your leggings in place.
https://www.instagram.com/p/ByIVgMNB84C/
#6 Fabric
Fabric Content: Compression fabric blend | 73% Polysester/27% Spandex
Fabric Feel: The fabric feels sleek and soft. I wore my Lili leggings throughout Europe and they're the most comfortable leggings I've ever worn.
Fabric Performance:

Quick Drying
Dry Wicking
4-Way Stretch
Antimicrobial and odor resistant fabric
Does not pill.

Opacity: The leggings are 100% opaque and NOT SEE THROUGH!
Fabric Features:

Silver VA logo on the back of the right calf
Two side pockets – The pockets were a little too small for my Pixel 3 smartphone. They were great for keeping my hands warm!
Adjustable drawstring in the waistband
#7 When to Wear: VA is designed for performance and casual wear.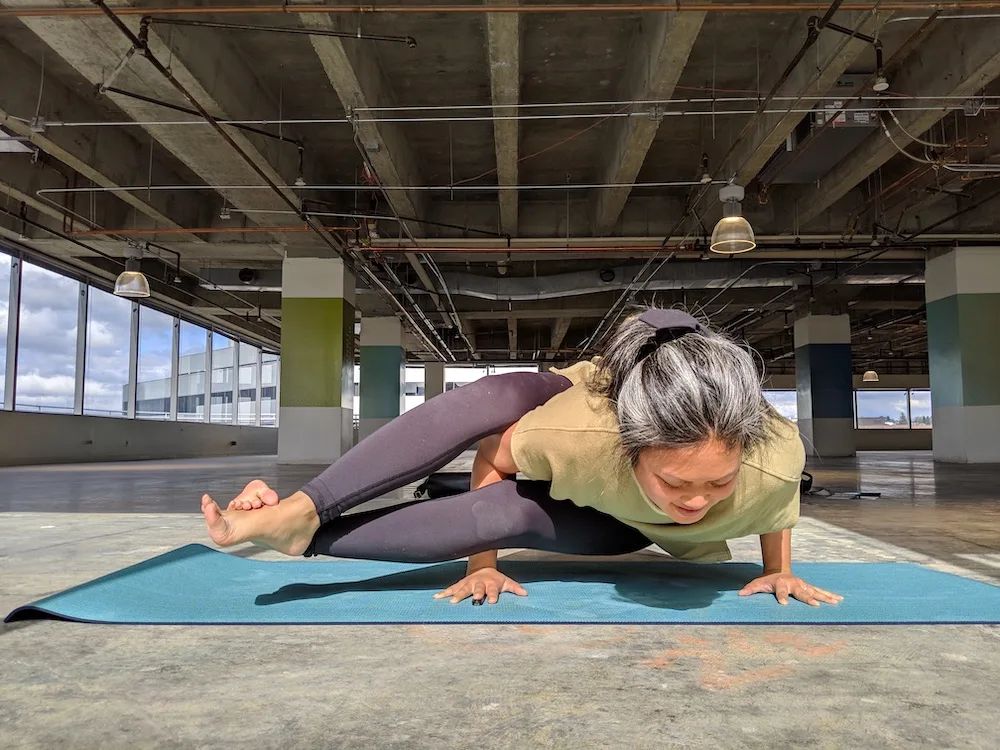 #8 Cost: VA leggings are on par with more expensive activewear brands. The Lili leggings cost $98 USD.
#9 Gusset: Large single-layered triangle gusset to keep you covered while you flex. The wide gusset also eliminates camel toe issues.
#10 Stitch Seam: The leggings are made with flat fell seams, which means they won't chafe and will lay flat against the body.
#11 UPF Protection: SPF 30
#12 Made in: Designed in USA. The Lili leggings are made in China and the Sophia sweater is made in Allentown, PA, USA.
#13 Care Instructions: Wash with like colors using gentle detergent and cold water on gentle cycle. I hang to dry on a foldable drying rack such as this one. I also avoid sunlight to preserve the fabric's elasticity.
Avoid machine drying, bleach and fabric softener. I found the entire outfit pretty easy to care for.
Should I Buy Vie Active?
I am a VIEliever. I really liked my entire ensemble. I styled my pieces with a camo Army jacket, beanie and APL Bliss Sneakers. I was super impressed at how easy it was to transition from studio to street.
The quality of both pieces was excellent. The price point is high compared to other brands but it's still worth it. I would definitely buy more VA in the future!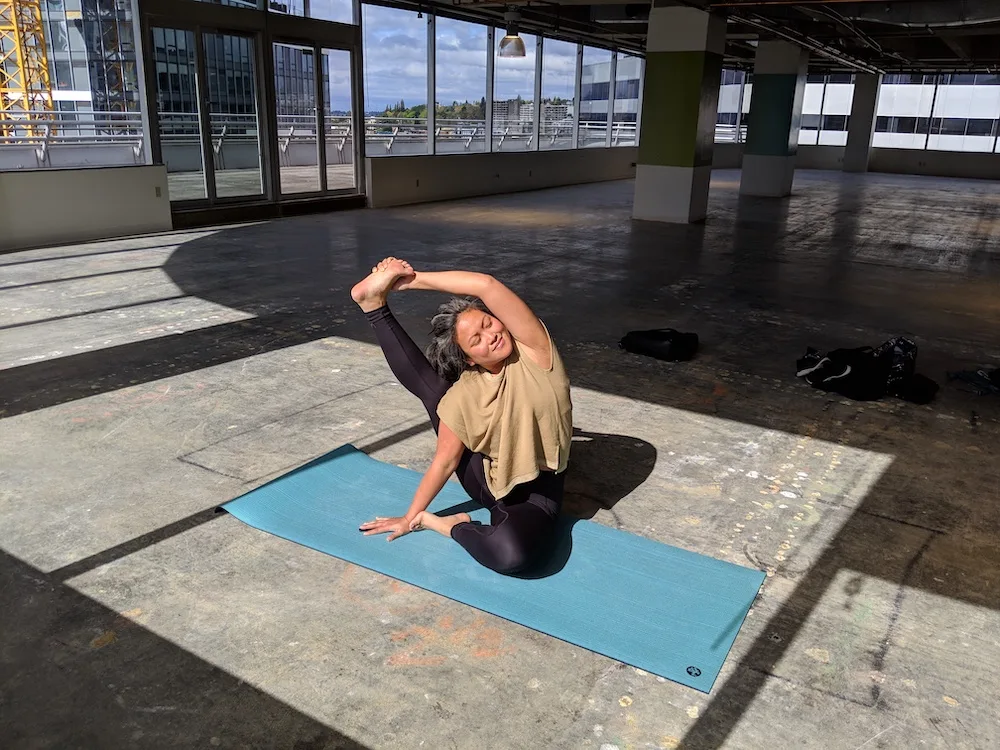 Where to Buy Vie Active
Buy VA directly from their webstore and use our Vie Active coupon code SCHIMIGGY for 20% off all your orders.
If you're a fitness instructor, you can qualify for 40% off at VA! Apply here.
Check out these other retailers who also sell Vie Active.
I received this outfit from Vie Active to review on my blog. All thoughts are opinions are my own and always 100% honest.
---
Thank you for visiting today! If you found this encouraging or informative, please connect with us on Instagram, Youtube, Pinterest, Facebook or Twitter. We'd love to meet you!
Sign-up for our monthly newsletter for updates and more. We promise we won't spam you! Feel free to unsubscribe anytime.
For more fitness fashion discounts and offers, please visit our Fitness Instructor Discounts + Brands Directory or favorite brands coupon codes list.
If you're a brand and want to submit a product for us to review, please use this form to get in touch.
This site uses affiliate links. Clicking on or purchasing via an affiliate link may result in commissions for us which help keep the content flowing and lights on at Schimiggy Reviews. You may read more about this in our privacy policy.