Reading Time:
3
minutes
Updated: 9/5/2022 | How to Plan for a Local Move
Moving from one city to another is a big deal, but even moving locally can pose some challenges. There are various factors to consider. From the logistics of setting up your new home to the tedious work of packing up your old spot, there are so many things to plan for.
To help you in the process, we've put together some of our best tips for planning your local move. This way, you can have a smooth and relaxed moving experience. Let's get started.
Look Up the Best Moving Companies
One of the first things you'll want to do is find a moving company and book them for your move-in date. There has been an abundance of relocations in 2021, both locally and nationally, because of the COVID-19 pandemic. This means it can be difficult finding the best hiring company—and that's not something you want. Whether you need Los Angeles, Miami, Chicago, San Marcos, or NYC movers for the day, it's best to start this process early.
Do your research to find the best options for your specific needs and move so that you can trust the movers you work with to be punctual and reliable with your belongings. Shop around, ask for quotes, and make sure you read online reviews, so you can always be sure you're hiring the right team.
Make a Checklist
You should make a moving checklist before you even get started on the whole process so that you don't forget any important items or details while moving. From canceling your utility provider to the internet company, there are numerous things that can easily be forgotten but are very important when moving from one place to another.
Making a digital checklist of all the things you need to do before your move ensures nothing falls through the cracks. This also helps you schedule the move accordingly. Your checklist can include things like what items you'll keep and the things you'll get rid of, as well as where to take the belongings you no longer need, whether it's donating or selling your appliances and goods through an online marketplace. Additionally, include the budget for the move on your moving list.
Gather All Your Moving Supplies
A big aspect of a successful move is making sure you have everything ready for your move, from your packing containers and boxes to tape and bubble wrap. Before you even start packing, you'll need to make sure you have the items mentioned handy for the big move. What's nice about moving locally is that you can easily transport some items in your vehicle on multiple trips.
However, for a more comfortable and organized move, boxes and a moving truck work best. Always get a couple more boxes than you think you'll need so you can make sure everything is packed up in a careful and safe way.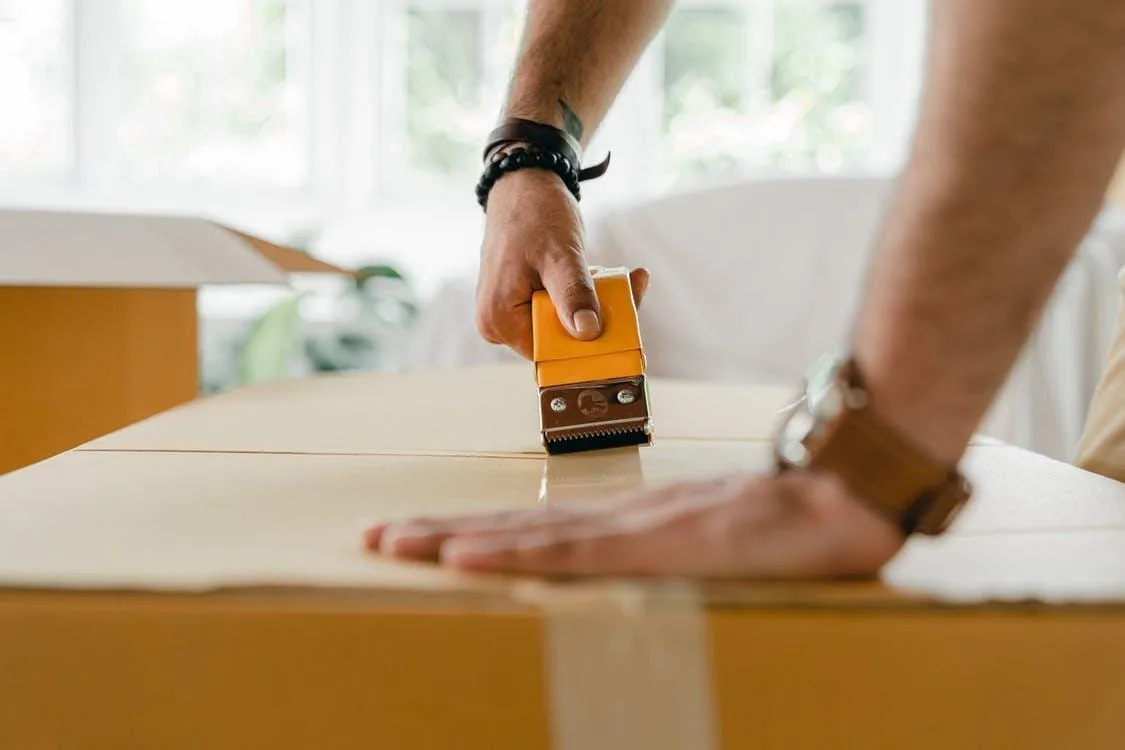 Eat or Get Rid of All Your Food
If you have a full food pantry, consider avoiding trips to the store to get new groceries during the transition. Most people don't want to bother packing up their fridge, so make a list of the food you have to go through before the big day. The fewer food and kitchen items there will be to pack up, the easier it will be for you.
While you don't need to worry about canned goods and other items going bad, the more food you consume from your pantry before you move, the fewer boxes and packing you'll need to do in your kitchen.
Final Thoughts
Making a move in your city can be easier than relocating across the country, but there are still numerous details to plan for as you pack up your place and get ready to move into a new home. It's an exciting time, but when things are left to chance, a move can be stressful and even disastrous. Avoid mishaps by preparing for your move well in advance.
If you found our how to plan for a local move helpful, please share it on Pinterest. Thanks for your support!
---
Thank you for visiting today! If you found this encouraging or informative, please connect with us on Instagram, Youtube, Pinterest, Facebook or Twitter. We'd love to meet you!
Sign-up for our monthly newsletter for updates and more. We promise we won't spam you! Feel free to unsubscribe anytime.
For more fitness fashion discounts and offers, please visit our Fitness Instructor Discounts + Brands Directory or favorite brands coupon codes list.
If you're a brand and want to submit a product for us to review, please use this form to get in touch.
This site uses affiliate links. Clicking on or purchasing via an affiliate link may result in commissions for us which help keep the content flowing and lights on at Schimiggy Reviews. You may read more about this in our privacy policy.