Reading Time:
4
minutes
Living with sensitive skin is not easy. Every day is a battle, as you have to be cautious of what products may cause your skin to break out in hives, redness, or a rash. This is especially difficult when you're on the go and not following your regular skincare routine. While traveling, you never know when you may run out of your go-to skincare product or if the climate of your travel destination doesn't agree with your skin.
As you pack your suitcase and load up the car, make sure you take these following tips on how to care for sensitive skin on the go with you.
What Causes Sensitive Skin?
Sensitive skin isn't a disease. Instead, it's normally a symptom of another (typically not serious) condition, such as eczema, rosacea, or dermatitis. Anyone can have sensitive skin, and it comes in various forms, such as oily, acne-ridden skin, or extremely dry and flaky skin. If you have sensitive skin, it will be more prone to burning, itching, redness, and dryness and may sting or become bumpy when it comes in contact with things like fabric softener, makeup, and face wash.
How to Choose the Right Products for Sensitive Skin
Not every person's skin is the same, so what may work for one person may not work for you. As the largest organ in your body, you want to make sure you do your research when searching for the right products. So, follow these simple steps before you jump the gun and buy a product you may regret:
Read Beauty Reviews: Beauty reviews are a good start when searching for the right products for your sensitive skin. These reviews will give you an honest opinion on the product you're looking at and you can determine if you think the product will work for you based on the reviews.
Test Samples: Reviews alone won't give you a full understanding of whether a product will work for you. However, they'll give you a good starting point on which products may work. Once you have a list of potential products, go to your local beauty or department store and try samples on small areas of your skin. Nordstrom gives out samples liberally and their consultants are great, so we recommend trying them first.
Get a Doctor's Opinion: As with all health-related issues, you should always consult with a doctor. A dermatologist will be able to diagnose your skin condition and will be able to prescribe medications you can't find over the counter.
Tips for Treating Sensitive Skin While Traveling
Whether you're going on a staycation in your local area or going on an extravagant summer getaway, you don't want your sensitive skin to get in the way of you having a good time. As you get ready to make some lifelong memories on the road, make sure you stock your cosmetics bag with the right products that will keep your skin hydrated and healthy.
Tip #1: Always Moisturize
If there's one thing you need to know about combatting sensitive skin, it's moisturizing. While this may seem like a no brainer, some people neglect the fact that moisturizer can help rejuvenate your skin and keep it hydrated.
It's best to moisturize your skin while it's damp, especially after a shower or after washing your face. During this time, your pores are open and your skin is clean, which will allow the moisturizer to penetrate the skin's surface and hydrate your skin.
If you're on the go and need a moisturizer, look for a moisturizer that has no perfumes, little to no chemicals such as salicylic acid, and has natural, body-friendly ingredients. This way, there will be less of a chance of your skin getting irritated after the application.
Related: FRÉ Skincare Review: 123FRÉ Set – Is it Worth it?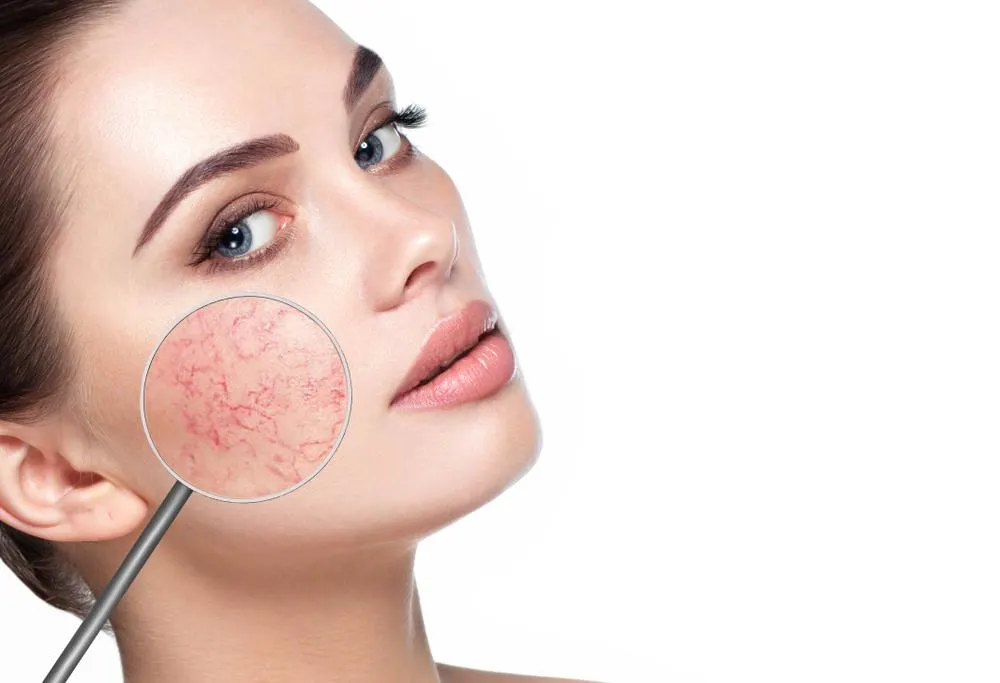 Tip #2: Invest in the Right Makeup
One of the biggest enemies of sensitive skin is makeup. However, this doesn't have to be the case. As long as you know your skin type and invest in high-quality makeups, you can ensure your skin will look flawless every day of the week.
If you have dry skin, opt for natural oils or face powder for dry skin that has hydrating ingredients, and if you have oily skin, opt for drying makeups that will remove excess oil without over-drying.
Tip #3: Nourishing Your Body Will Nourish Your Skin
If you want your skin to feel healthy while traveling, you need to nourish your body with the right ingredients.
To stay healthy while traveling, cut out highly-processed foods with refined sugars. These foods can trigger inflammation and exacerbate your skin condition.
Treat your skin by eating some of these healthy foods that have inflammation-reducing properties:
Asparagus
Tomatoes
Red Onions
Broccoli
Berries
Peppers
Tip #4: Always Wear Sunscreen
There's nothing like laying out by the poolside absorbing those summer rays. However, it's important to note that the sun can be both friend and foe. A great source of vitamin D and happiness, the sun can increase our overall mood and can increase skin cell production. But, that doesn't mean you should bask in the sun for hours on end with no protection.
If you have sensitive skin, you should always apply sunscreen anytime you anticipate going outside. Sunscreen will help block those harmful UVA and UVB rays that are known to cause sunburns, blisters, and even cancer. So, next time you go on your tropical getaway or day trip to the beach, make sure everyone in attendance has ample amounts of sunscreen lathered on them.
For the face, we recommend Fré Skincare's Glow tinted moisturizer that offers protection for active women. It acts like a BB creme and lasts for 8 hours. This is great if you have a day packed with adventures.
For the body, we recommend Sun Love Body. It's all-natural and glides on smoothly and clear against my tan skin.
Don't forget to reapply sunscreen when needed. The American Academy of Dermatology recommends that you reapply sunscreen every 2 hours.
Wrapping Up
The best way to care for sensitive skin while on the go is by being prepared. You never know what situations will come your way, so planning ahead and testing products to find ones that agree with your skin will allow you to keep up with your skincare routine while traveling and beyond.
Thank you for visiting today! If you found this encouraging or informative, please connect with us on Instagram or TikTok.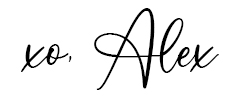 Sign up for our monthly newsletter for updates and more. We promise we won't spam you! Feel free to unsubscribe anytime.
If you're a brand and want to work with us, please visit this page to get in touch.