Reading Time:
4
minutes
Current Girlfriend Collective Deals:
Updated: 3/30/2023 | Girlfriend Collective: LITE vs Compression Leggings

About Girlfriend Collective
Girlfriend Collective (GC) is a women's activewear company based out of Seattle, Washington. GC was created by co-founders and husband and wife duo, Ellie and Quang Dinh.
You might recognize this brand from when they launched a FREE LEGGINGS campaign back in 2016. The campaign was successful at bringing the brand into recognition. All you had to pay was shipping and the leggings were at your doorstep.
Through this review, I learned that their business practices were also worth mentioning. They pride themselves in transparent business practices and creating purposeful pieces.
All their products are eco-friendly and either made of certified used water bottles or fishnets retrieved from the ocean. Girlfriend Collective is proud to be known as a slow fashion company. Many times, their products are out of stock becuase they're so popular.
Their small batch manufacturing process is good for the environment AND good for you. They're a sustainable and environmentally friendly brand that we should definitely be supporting.
So let's talk about their two fabric choices. In this article, we'll discuss the difference between the compression and LITE material as well as which one you ought to go for based on your preference.
LITE VS Compression Leggings – What's the Difference?
I had a chance to compare their LITE and Compression leggings side by side. I remember when LITE was released, I was stoked for a less compressive version of Girlfriend Collective's eco-friendly leggings.
I created a chart below to explain the differences between the two fabrics.
Compression
LITE
Fabric Content
79% RPET and 21% spandex
Made of 25 used plastic bottles.
83% recycled nylon, 17% spandex
Made of a fabric made from fishnets
(about 2 pounds of ocean waste)
Fabric Feel
compressive, thick, stretchy, brushed, dense, warm
thin, plush, lightweight, naked feel, smooth, very stretchy, non-compressive
Made For
high-impact activities, HIIT, CrossFit, running
yoga, pilates, hiking, walking, casual wear, spin
Cost
$68
$78
Pockets
1 @ waistband back inner pocket
1 @ waistband back inner pocket
Inseams/Lengths
28.5″ = Full Length
23 3/4″ = 7/8
19.5″ = Capri
28.5″ = Full Length
23 3/4″ = 7/8
19.5″ = Capri
Size Range
XXS – 6XL
XXS – 3XL
Opacity
100% Opaque (not see-through)
100% Opaque (not see through)
Colors
Comes in Essential and Limited Edition colors.
Only offered in Essential colors.
VPL (Visible Panty Line)
None
Visible (wear a thong or go commando)
Rise
Comes in High and Medium Rise (8″ and 11″)
High Rise Only (11″ Rise)
Proceeds Benefit
Not Disclosed
Healthy Seas
Fit Comparison: Compressive VS LITE
Girlfriend collective sent me the LITE leggings and sports bra in Plum. My package came with a 100% made with recycled materials pink laundry bag. I received a size small in both pieces.
The LITE fabric has almost no compression. It offers a naked feel. I would compare the fabric to Lilybod or lululemon Everlux (without the compression). the fabric feels very plush and spongey. It definitely had a slight sheen to it when worn.
The size small LITE leggings fit me perfectly. In their compression pants, I could fit a size small or go with a medium if I wanted more room. I am a size 6 in lululemon bottoms for size reference.
I was concerned the size small bra would not fit me because it was TINY when I took it out the package. I found out quickly that it fit perfectly! The elastic band and fabric both have a lot of stretch. I could go between a size small or medium in their LITE bra tops. I am a size 8 in lululemon bras for size reference.
The LITE fabric is definitely more comfortable to wear on a daily basis.
Related: Girlfriend Collective Review: Compressive High Rise Leggings
Which is Better?
I wouldn't necessarily say one is better than the other. They're made for different purposes which I find useful living in a place with actual seasons. I love wearing my the compression high rise leggings in colder weather because the thick compressive fabric keeps me warm. The LITE fabric is thinner and great for warmer climates.
Now that I have a LITE pair, I can rotate between my leggings and wear Girlfriend Collective all year long! I highly recommend getting one of each pair if you're in need of leggings.
If you had to choose one, I'd go with Compressive because they will hug everything in and last a very long time.
Based on our Girlfriend Collective: LITE vs Compression Leggings, did we convince you to give them a try? Below are retailers that we recommend buying Girlfriend Collective from.
Where to Buy Girlfriend Leggings
Head over to Girlfriend Collective to shop their collections.
Get $10 off your first $98+ purchase at Girlfriend Collective>>
Any other available discounts will show up in a banner at the top of the Girlfriend Collective website.
You can also buy Girlfriend Collective from the following retailers:
Interested in other eco-friendly activewear brands? Check out this list of brands offering sustainable and Earth-friendly clothing.
I was given Girlfriend Collective product in exchange for an honest review. As always, all thoughts are opinions are my own.
If you liked this post, please consider pinning it to Pinterest! Thank you!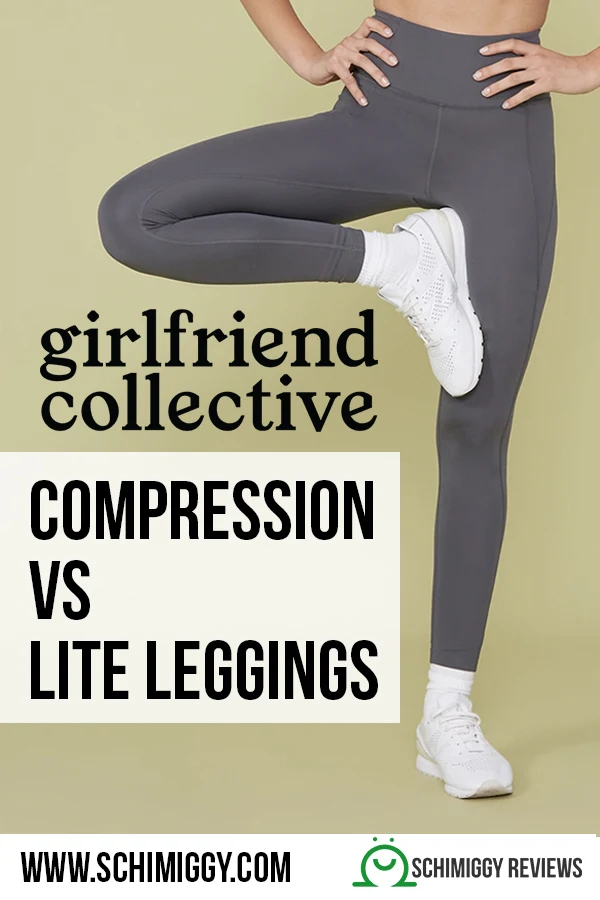 Thank you for visiting today! If you found this encouraging or informative, please connect with us on Instagram or TikTok.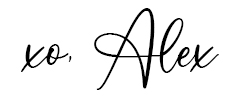 Sign up for our monthly newsletter for updates and more. We promise we won't spam you! Feel free to unsubscribe anytime.
If you're a brand and want to work with us, please visit this page to get in touch.