Reading Time:
5
minutes
Did you know your pet can learn how to ditch single-use plastics too!
My dog loves eco-friendly and zero waste pet products, and not because we force her to.
For starters, she's never really played with toys so we're always good in that department. We also appreciate that she's low maintenance, loves hiking, long walks on the beach and sitting on laps. She will also pretty much eat anything and knows when to stop eating.
That leaves us with the necessities so that we only buy what she needs.
We've compiled a list of pet products that will help your pet go zero waste or at least as little waste as possible. We recommend finding products in your home that work similarly to the suggestions below prior to buying. You might be surprised at what you can find. And when buying, try to buy used before buying new!
Zero Waste Pet Products
#1 Reusable Potty Pads
Paw Legend makes reusable doggy potty pads that are washable and portable. We take our potty pads with us when we travel and our dog rarely ever has to use them because we're always out with her.
When she's at home for long periods at a time, she will use the potty pads. The potty pads are also a brown color, so it looks discreet when your dog needs to relieve themselves.
It's best practice to wash the potty pads separately from the rest of our clothing, towels and linens. Opt to use laundry detergent when washing…or not!
https://www.instagram.com/p/Bz9ZvF8hyBQ/
#2 Biodegradable Dog Poop Bags
These biodegradable dog poop bags are a great way to clean up after your pet and still feel good about your environmental impact.
You can also check out K9 Clean for paper dog poop bags that biodegrade quicker than plastic options.
And for the quickest option, consider using Flush Puppies. These doggy poop bags disintegrate in water and can be flushed down residential toilets or thrown into the organic compost bin.
#3 Dehydrated Food
We buy large dehydrated food boxes by Honest Kitchen. Mix the food with hot water and your dog has a hot, delicious and healthy meal! The food comes wit grain-free and whole grain options. If you prefer to add your own protein, buy the base mix and add protein when preparing the food. We prefer chunks of boiled beef or chicken.
The food also comes in cardboard boxes that are compostable. We buy the 40-pound box and it lasts our 6-pound chihuahua an entire half-year!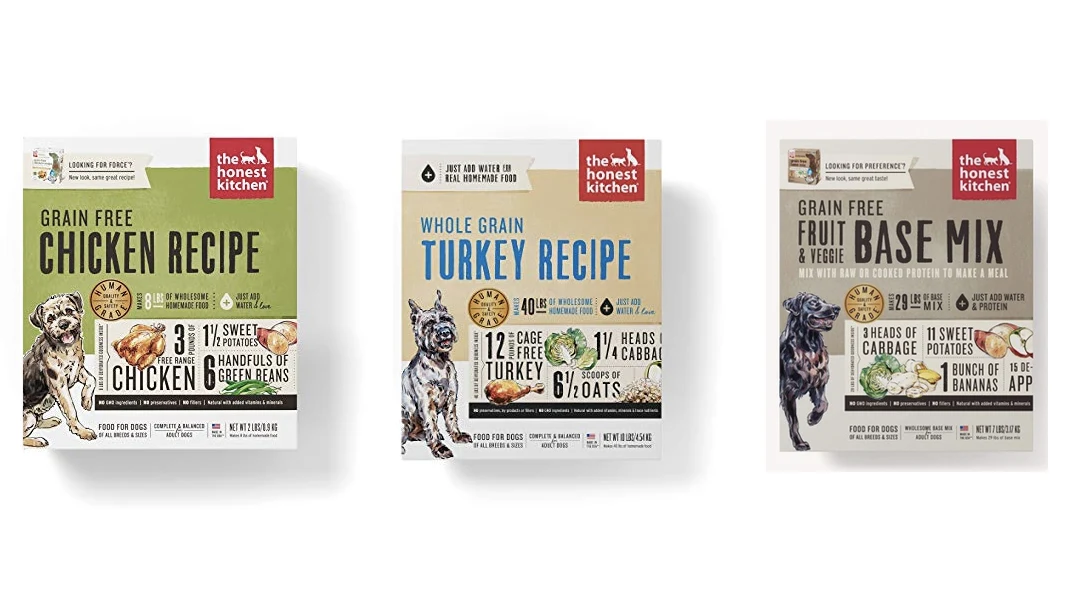 There's also Terracycle who produces dog and cat food brands Wellness/Complete Health and Holistic Select. They work with partners who work to collect plastic from their products to recycle.
Make sure there's a participating recycling location in your area before buying. I am surprised that in Seattle, Wash. we do not have any participating retailers.
#4 Use Your Own Bag for Treats
Instead of using the little plastic bags they give you in the store, opt to bring your own container to the pet store to refill up on treats. Find a pet store that sells treats in bulk and bring in your mason jar to fill-up on pet treats.
Every time I twist the cap off the treat jar, my dog knows there's something yummy coming out the jar. It's much better than getting her to respond to the rustling of a plastic bag.
#5 Opt for Femur Bones and Antlers as Chew Toys
You can buy large bovine femur bones in most pet stores and at some farmer's markets. I've found antlers at antique stores or flea markets. Both are pretty inexpensive and will last a long time.
#6 Eco-Friendly Toys
If your dog loves toys, consider getting them toys made from hemp or cotton canvas. Honest Pet Products makes natural and eco-friendly toys for cats and dogs.
#7 Shampoo Bars or Castile Soap
We use Sit. Stay. Forever. shampoo bars to wash my dog. I cut up little chunks each time we take a bath and the bar lasts for years! It's unscented and makes her coat feel shiny and clean.
Prior to using shampoo bars, we used unscented castile soap. Now we can go 100% plastic-free with the shampoo bars!
Related: Best Pet Shampoo Bars for Dogs and Cats
https://www.instagram.com/p/BwYYXZDhygI/
#8 Lint Roller
Say goodbye forever to disposable plastic lint rollers!
When my dog is nervous, her hair tends to shed and get everywhere. We use the Chom Chom pet hair roller to remove hair. The roller is reusable and has a reservoir to collect pet hair.
The hair can be composted afterward!
#9 Metal Cage Crate Kennel
When traveling, we bring our metal dog crate with us. The crate folds flat and can be taken on planes as a carry on or checked in.
#10 Natural Dog Leashes and Collars
Found My Animal makes durable and long-lasting products for cats and dogs. Their products are made from marine-grade rope and domestic leather. Let this be your first and last leash.
Forever Mootsy also makes similar roped leashes that have handles.
Wagging Green makes canvas dog collars.
My dog has been wearing her red collar for over 12 years!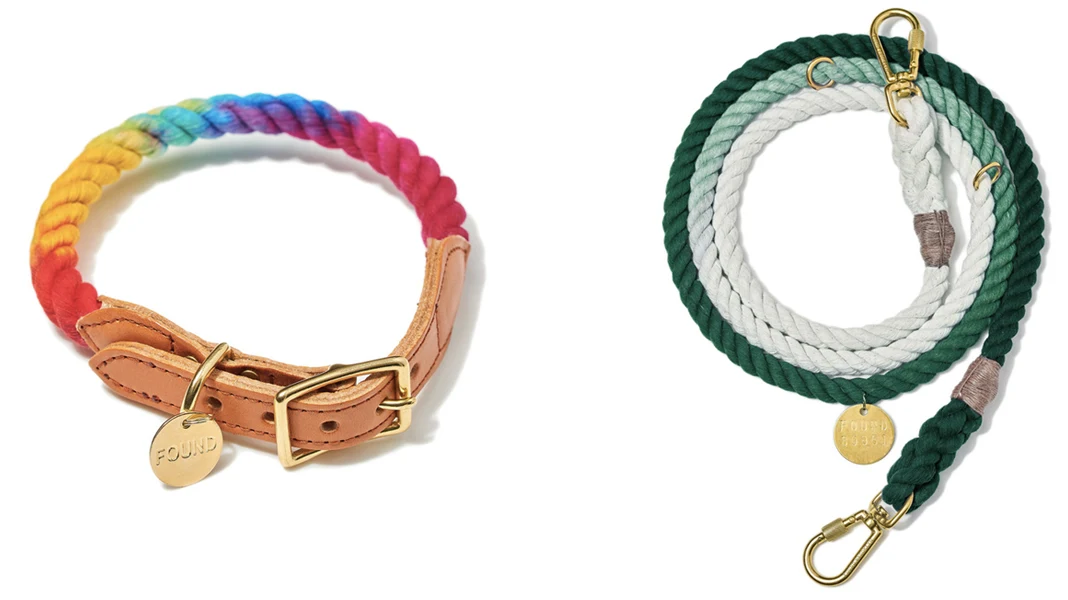 #11 Silicone Collapsible Food & Water Bowl
I use collapsible silicone water and food bowls when traveling. They're convenient and compact into a flat disc so that you can fit it in your luggage or carry-on.
#12 The Gift of Travel
We pretty much take our pup everywhere we can. She has gone to over 11 US states, Canada and even Mexico with us! She's a registered Emotional Support Animal (ESA) animal so traveling with her is a breeze if we follow airline guidelines.
We recommend signing up your ESA with CertaPet. It's a simple process that allows people who are anxious about traveling to be accompanied by their companions.
If your pet does not qualify to be a service animal or ESA, you can still travel with your pet as long as you follow airline guidelines for pet travel. Each airline varies, so make sure you read all the details.
Get 5% off your Certapet certificate when you use our link.>>
If you liked this post, please pin it to Pinterest!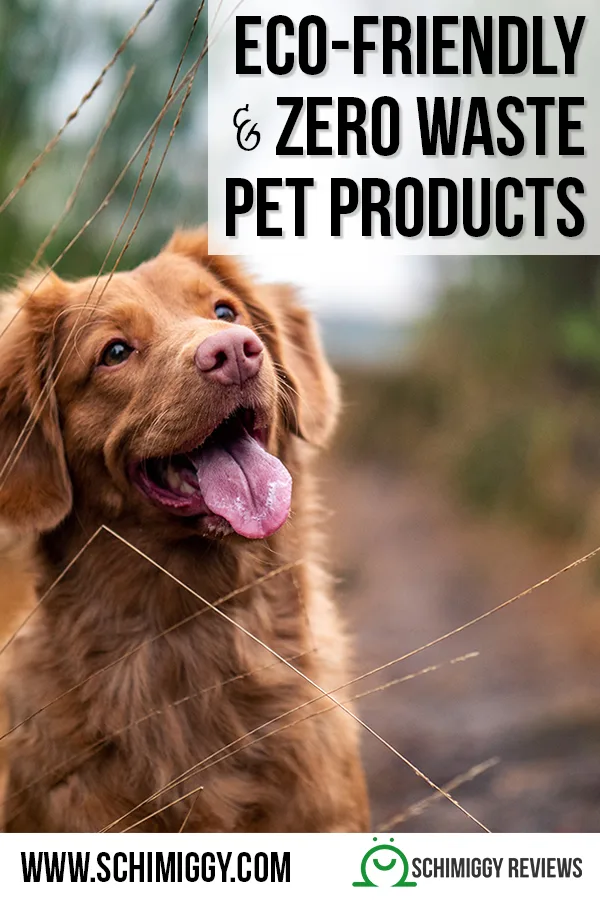 Thank you for visiting today! If you found this encouraging or informative, please connect with us on Instagram or TikTok.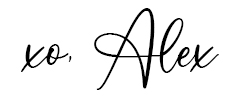 Sign up for our monthly newsletter for updates and more. We promise we won't spam you! Feel free to unsubscribe anytime.
If you're a brand and want to work with us, please visit this page to get in touch.