Reading Time:
16
minutes
Updated: 8/10/2023 | Chicago Travel Guide
About Chicago
Chicago is a town bustling with energy and so many things to do. Even when the weather gets cold, Chicago still has a lot to offer year round. It's a big city that's not as crowded nor fast-paced as New York but still filled with more things to do than you'll have time in a single visit.
Chicago is home to more than 2.7 million people, making it the third largest city in the U.S. and the largest city in the midwest. It's lined with urban beaches located along Lake Michigan and is known as the birthplace of the skyscraper.
It's endearingly nick named Chi-town, the Windy Cindy (not because of the wind, but because of how politicians were easily persuaded with money), and the Second City (not because it's second to New York, but because the city was actually built twice). A massive fire in 1871 destroyed much of the city center, leaving behind just a handful of structures and paving the way for Chicago to construct one of America's tallest and most beautiful skylines.
Chicago also has a huge sports presence. With professional baseball, basketball, football, hockey, and soccer teams, Chicago is a sports lover's dream come true. You can catch a Chicago Bears game at Soldier Field, a Cubs or White Sox ball game at Wrigley Field, a round of soccer with the Chicago Fire, the Bulls for a basketball game, or a Blackhawks game for hockey.
Chicago is also a foodie destination, offering world-class museums, architectural gems, luxury shopping, and a bunch of live music venues, theatre, and comedy clubs. And if the band Chicago is your jam, you're in the right place.
It's a city with something for everyone! Just make sure you save some room for a beloved deep dish pizza and Chicago dog. You cannot miss these!
Below we'll offer information and recommendations to help you plan for your visit to Chicago.
Best Time to Visit Chicago
Chicago summers can be beautiful but humid and winters can be long, windy, snowy, and brutally bone-chilling. Fall is typically pleasant with colorful fall foliage.
Below are Chicago's average high and low temps for each month. Use this information to help you determine when you want to visit Chicago.
| Month | Avg Low Temp | Avg High Temp |
| --- | --- | --- |
| January | 18 | 32 |
| February | 20 | 34 |
| March | 29 | 43 |
| April | 40 | 55 |
| May | 50 | 65 |
| June | 60 | 75 |
| July | 66 | 81 |
| August | 65 | 79 |
| September | 58 | 73 |
| October | 47 | 61 |
| November | 34 | 47 |
| December | 23 | 36 |
How to Get to Chicago
You can easily fly into any of these airports:
Where to Stay in Chicago
How to Get Around Chicago
Train: The best way to get around Chicago is by train. The Chicago Transit Authority (CTA) will pretty much take you anywhere in Chicago proper. We highly recommend downloading the Ventra App where you can buy train and bus tickets and tap to use. You can also tap to pay using Google or Apple pay, but the costs will be a little more expensive than using the Ventra App.
Bus: The next best way to get around locally, is by bus. Use the Ventra App to purchase and utilize tap to pay when riding the bus. Bus schedules can be found by using Google Maps.
Walking: The second best way is by walking! Chicago is totally a walkable city as it's very flat. There are some areas that you may want to avoid in the evening.
Bike/Scooter/Segway: Another fun way to get around town is by using recreational transportation. You can easily rent these items or book a tour and go with a guide to see the city.
Driving: You can drive around Chicago but parking is very expensive and there may be a lot of traffic during high season.
Uber/Lyft: Uber and Lyft are great ways to get around Downtown. Once you start to use these services to get beyond Downtown, it can get pretty pricey. Prices also seem to surge in the evenings.
What to Do in Chicago
See the Bean
The Bean (or Cloud Gate) is an iconic Chicago statue made entirely out of stainless steel and two metal rings.
The bean was designed by Indian-born British artist Anish Kapoor. It's the centerpiece of AT&T Plaza at Millennium Park in the Loop area of Chicago, Illinois.
You didn't really go to Chicago if you didn't visit the Bean! It's iconic!
Get the Best Views of Chicago
Wrigleyville (AKA Cubs Stadium)
Try to catch a Cubs game at Wrigley Field. I once watched the Cubs versus the White Sox and the crowds and bars were very lively! You'll want to hang out and meet people in the bars afterward.
Magnificent Mile for shopping
The Magnificent Mile is a strip along Michigan Avenue that is known for its shopping. All the major brands, department stores, and high-end designers can be found here.
Go Up Willis Tower
Willis Tower, previously known as Sears Tower, is a 110-story skyscraper that was the tallest building in the world for almost 25 years. It's now the second-tallest building in the U.S. behind One World Trade Center in New York.
More than 1 million people visit the Willis Tower's observation deck each year, making it one of Chicago's most popular tourist destinations.
The Willis Tower observation deck is located on the 103rd floor of the building and now includes retractable glass boxes that extend four feet over the street below. On a clear day, visitors can see Michigan and Wisconsin.
Experience 360 Chicago
The John Hancock Building's 360 Chicago observation deck is located 1,000 feet above the Magnificent Mile and offers 360-degree views of the Chicago skyline and Lake Michigan.
If you're not afraid of heights, try the enclosed moving platform that tilts visitors over Michigan Avenue.
Also, enjoy a beverage at Bar 94, Chicago's highest bar!
Check out our recap of our visit to 360 Chicago on Instagram.
View this post on Instagram
Visit Frank Lloyd Wright's Houses and Buildings
Famed architect Frank Lloyd Wright came to Chicago in search of work in 1887. Throughout his career, Wright designed more than 1,000 structures, several of which are located in the Chicago area.
The most notable options for architecture geeks that are easily reachable by public transit include:
Stroll Through Grant Park
Grant Park is a 319-acre urban park situated along Lake Michigan in downtown Chicago. The park is often called "Chicago's front yard" and includes the Art Institute of Chicago, Millennium Park, and the iconic Buckingham Fountain, which was featured in the title sequence of the TV show "Married… with Children" and the movie "National Lampoon's Vacation."
The fountain operates from 8 a.m. to 11 p.m. from mid-April to mid-October. Water shows are scheduled for every hour on the hour. Millennium Park is known for being the destination for summer concerts (such as Lollapalooza) and winter ice skating within Grant Park.
Visit the Chicago Theater
The Chicago Theater is a landmark that was built in 1921 and previously served as one of the city's premier movie theaters. Nowadays, it hosts concerts, plays, touring Broadway shows, comedy, and more. The theater's famous marquee (AKA the "Chicago sign") is frequently used in movies, TV, and artwork depicting the city.
Can't work a show into your Chicago itinerary? Tours of the property are also available.
Hunt for Public Statues
There are plenty of statues to see in Chicago. Aside from the famous Bean, here are a few that we highly recommend:
Stroll Down the Riverwalk
The best place to start the Riverwalk is from the Franklin-Orleans Street bridge and start walking east. The Riverwalk will give you the best views of downtown Chicago. We typically end our walk at the Navy Pier.
Take a Ride on a Water Taxi
Get around Downtown Chicago along the river via the Chicago Water Taxi service. These affordable boats will cost you only $6 one way and is a great way to see downtown from a boat along the Chicago River.
It's cheaper than their guided boat tours, which we think you should check out if you have time.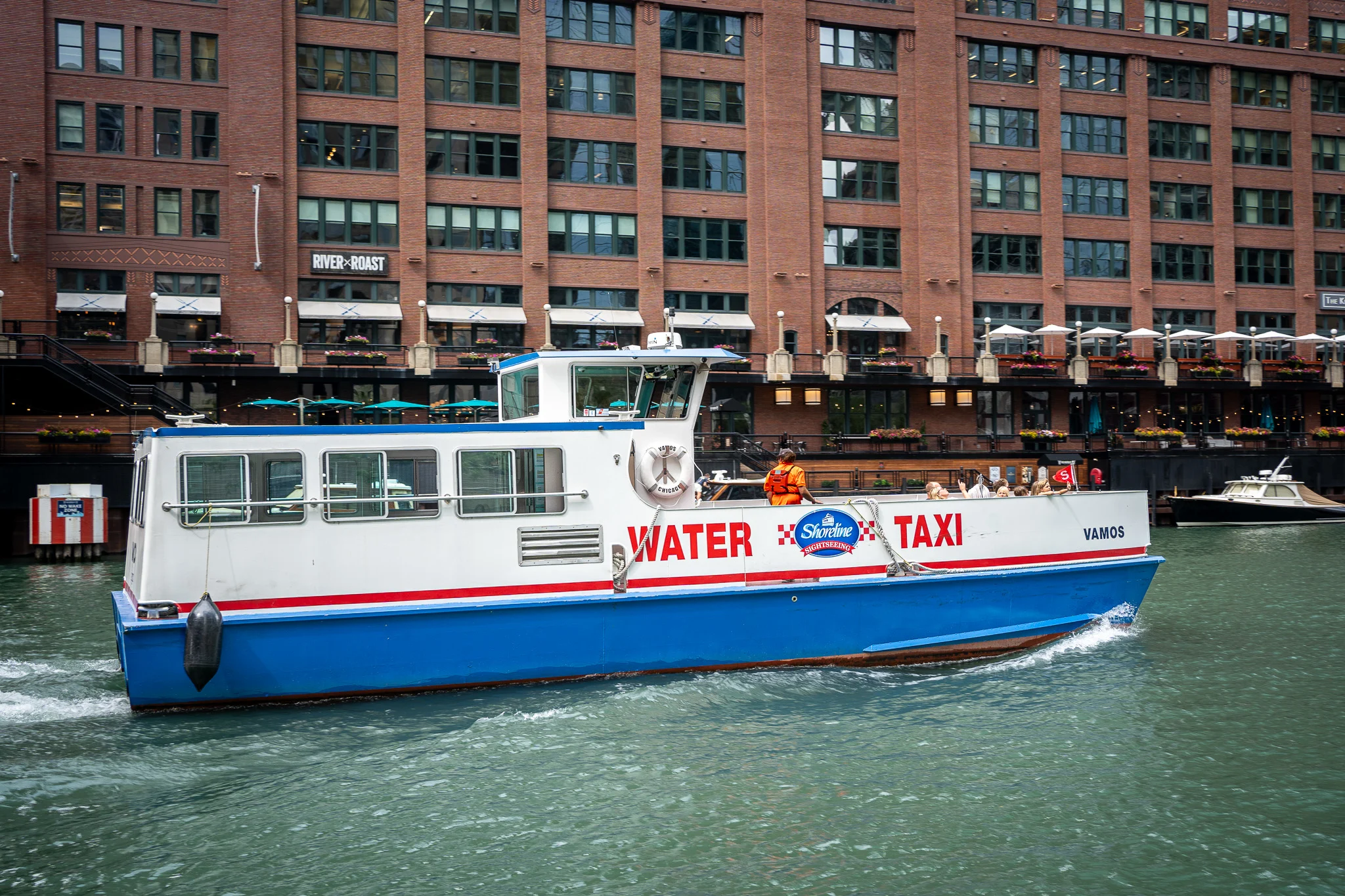 Visit the Navy Pier With Your Family
The Navy Pier is an amazing place for families! The Chicago Children's Museum is located here and houses a lot of shops and restaurants that are great for shopping and dining.
We love the fun Centennial Ferris wheel! It's great to ride and get a view of the Navy Pier from above as well as to take fun photos.
Related: Ferris Wheels from Around the World
The Offshore Rooftop just recently opened in 2021 at the Navy Pier! It has 360 rooftop views of the pier and an amazing view of Chicago's Downtown skyline. Definitely make a stop here when you're in town.
Float With Skydeck Chicago
The SkyDeck is located 103rd floor of the former Sears Tower and comes with clear observation boxes & views extending to four states (Illinois, Indiana, Wisconsin, and Michigan).
The visibility from the Skydeck is approximately 40-50 miles (or 65-80 kilometers).
Check out the Rookery Building
The Rookery was designated as a Chicago Landmark in 1972. The building was designed by famous architectural partners Burnham and Root and was originally completed in 1888.
Adding to its impressive stature, Frank Lloyd Wright redesigned the stunning two-story, sky lit lobby in 1905. The Rookery stands as one of the most highly recognized architectural creations in all of Chicago.
Adler Planetarium
The Adler Planetarium is the United State's first planetarium and is great for those who have a love for all things space.
See Marine Animals at the Shedd Aquarium
The SHEDD Aquarium is a great place to see aquatic animals. They have over 32,000 aquatic animals to see!
Museum of Contemporary Art
The Museum of Contemporary Art houses a collection of modern art from all over the world. On Tuesdays, the museum is free for Illinois residents.
Art Institute of Chicago
The Art Institute of Chicago (ARTIC) is another great destination for art lovers. Many art displays are created by students attending or who have attended the Art Institute.
You'll also see famous artwork by Andy Warhol, American Gothic by Grant Wood, the Old Guitarist by Pablo Picasso, and much more.
Second City Comedy Show
Chicago is known as the Second City because it was built twice after burning down to the ground!
There is also another rumor that it is called Second City because it's second to the biggest city in the United States of America, New York!
Second City Comedy Show is a venue in Chicago that offers musicals, plays, and improv shows and courses. If you're a thespian, you may want to check out some shows at Second City!
Visit Wicker Park + Bucktown
Wicker Park and neighboring Bucktown are hipster havens known for their art, community, nightlife, and food scenes. Each neighborhood has a unique architectural style, and both are brimming with street art, bars, and restaurants.
We love coming here for the street art including the Greetings from Chicago mural!
What to Eat in Chicago
View this post on Instagram
What to Drink in Chicago
Chicago Travel Guide Map
Ready to explore Chicago? Use our travel guide map to keep track of the attractions, restaurants, and bars you want to see.
If you found our Chicago travel guide helpful, please share it. Thanks for your support.
Thank you for visiting today! If you found this encouraging or informative, please connect with us on Instagram or TikTok.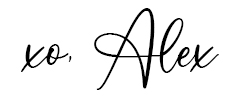 Sign up for our monthly newsletter for updates and more. We promise we won't spam you! Feel free to unsubscribe anytime.
If you're a brand and want to work with us, please visit this page to get in touch.