Reading Time:
5
minutes
Updated: 5/12/2023 | Best Workout Socks
The secret's out…I am a sock fiend!
The only thing I have more of, than leggings, are socks! I collect socks when I travel. To me, they're like souvenirs that remind me of a place and time in my life.
My socks are always getting holes in them so I figured it'd be a safe bet to always stock up on socks because they eventually wear out.
I then discovered workout socks. They're a game changer and have caused me to rethink and re-approach my sock obsession.
Workout socks are higher quality and it takes a lot of wear and tear to actually wear them out. I've had some workout socks for over 4 years now and they fit and perform like new.
We love durable socks that can be hidden underneath our shoes. Our top workout sock picks below are typically "invisible" and durable. We also prefer socks that do not slip off or make our feet feel hot.
With those factors in mind, here is our list of top picks for workout socks.
Best Workout Socks
#1 Stance Invisible Sock
The Stance Invisible sock resembles a slipper and is very lightweight and slim, making it perfect for travel and daily wear.
The socks have a rubber backing that allows the sock to stay put. I love wearing them with my APL Bliss sneakers. It's like they were a match made in sock heaven.
Find great deals on Stance socks on Stance, Amazon and Carbon38.
#2 Darn Tough Socks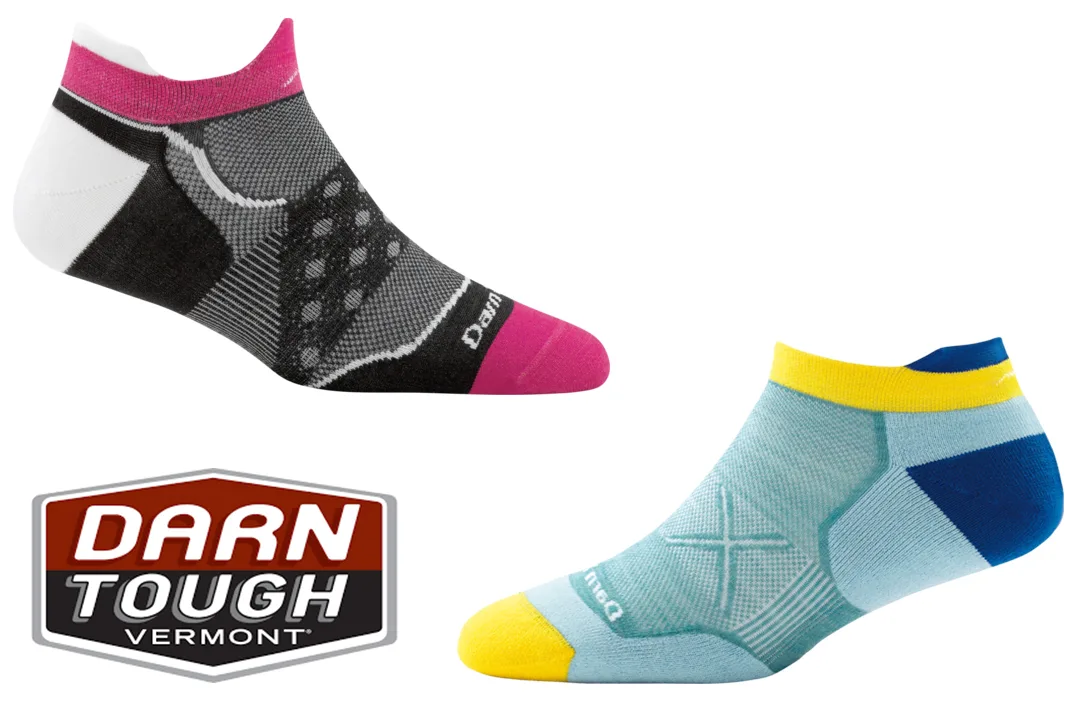 Darn Tough is a Vermont based sock wear company. They have various no-show socks to choose from for both men and women. The material is thicker than Stance, making them great for colder seasons.
Buy them directly from Darn Tough ($16) or on Amazon.
#3 ASICS

ASICS socks offer a lot of cushion and come in various cuts for men and women. We love that they're super durable.
#4 Sheec
Sheec makes mid and low-cut active socks for men and women. If you're in between sizes, we recommend sizing up.
Their socks are also super durable and guaranteed to stay put all day.
Use code SCHIMIGGY to save 15% off your first Sheec order.
#5 Feetures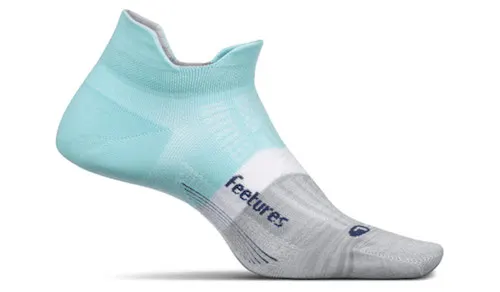 We love Feetures hidden socks for men and women. All Feetures socks also come with a LIFETIME GUARANTEE. They're made to last forever.
Use our link to save $10 off your first purchase of $25 or more.
#6 Ohana Sunshine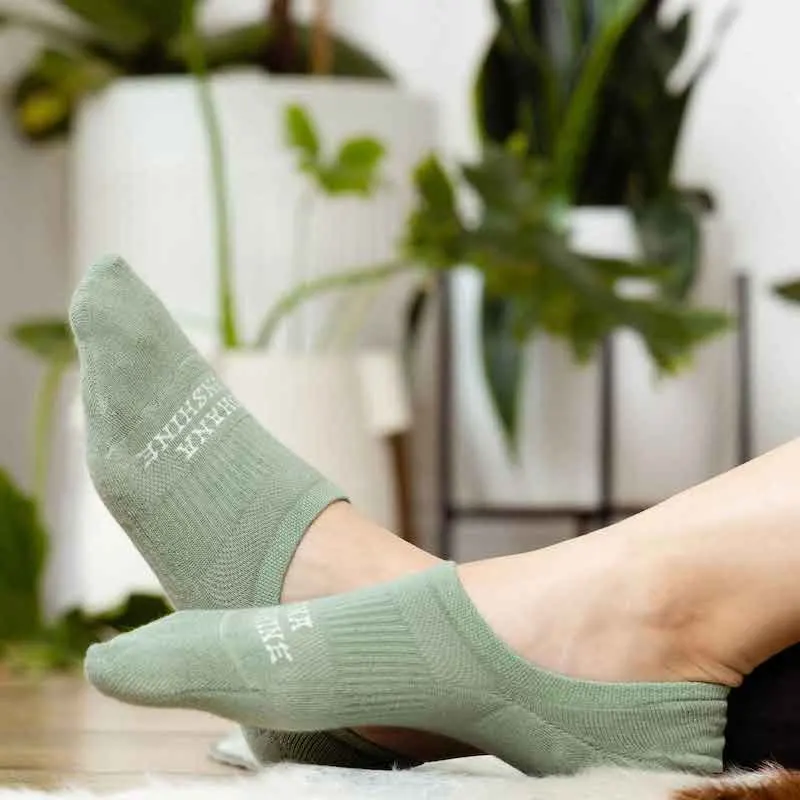 Ohana Sunshine makes very durable no-show socks that come in a variety of colors. Their styles are unisex and come in different sizes.
They are knitted with features that help the sock stay put while you move.
#7 BOMBAS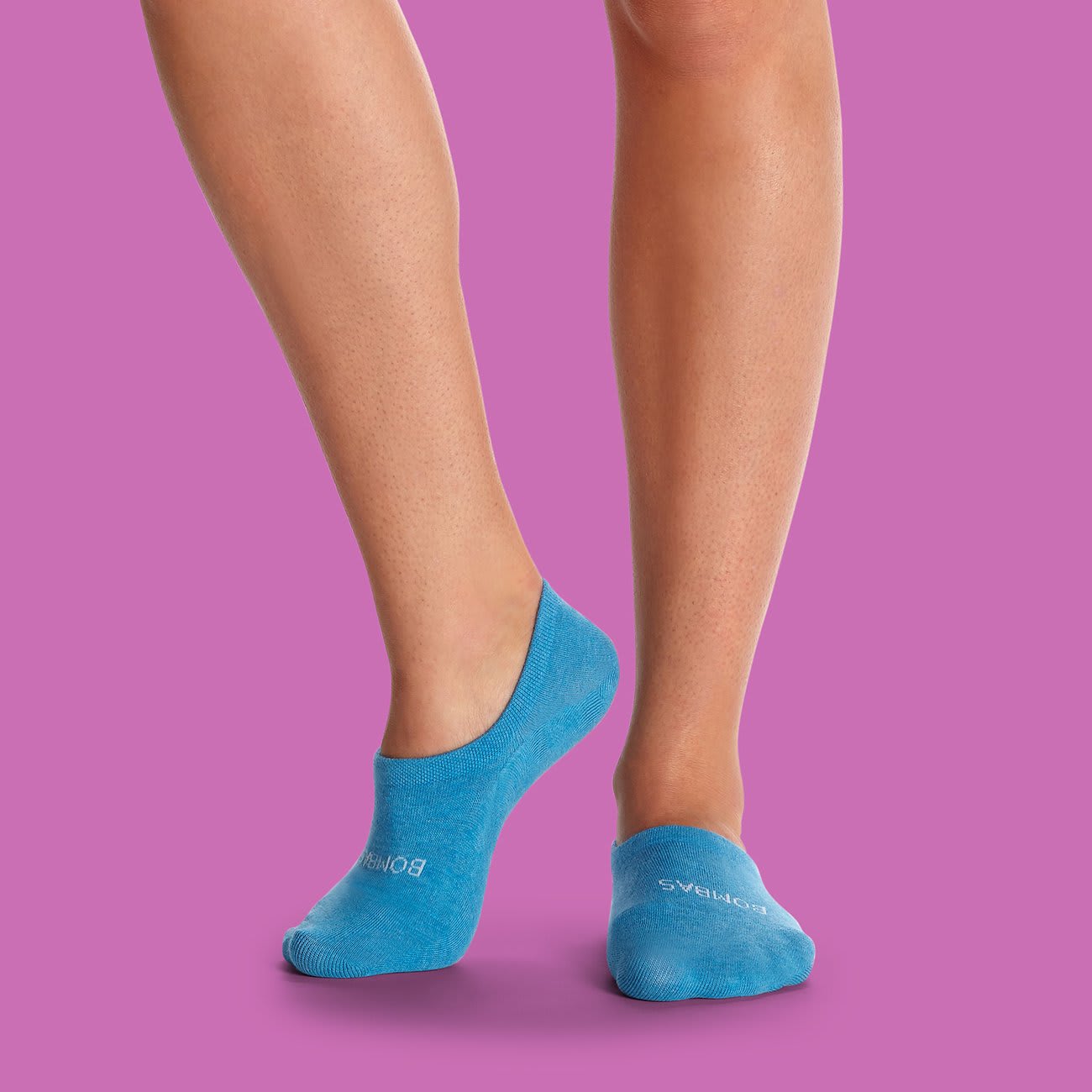 BOMBAS makes awesome socks for men, women and kids. Choose from different cuts and tons of bright or neutral colors.
Get 25% off your first order at Bombas when you use this link.
#8 lululemon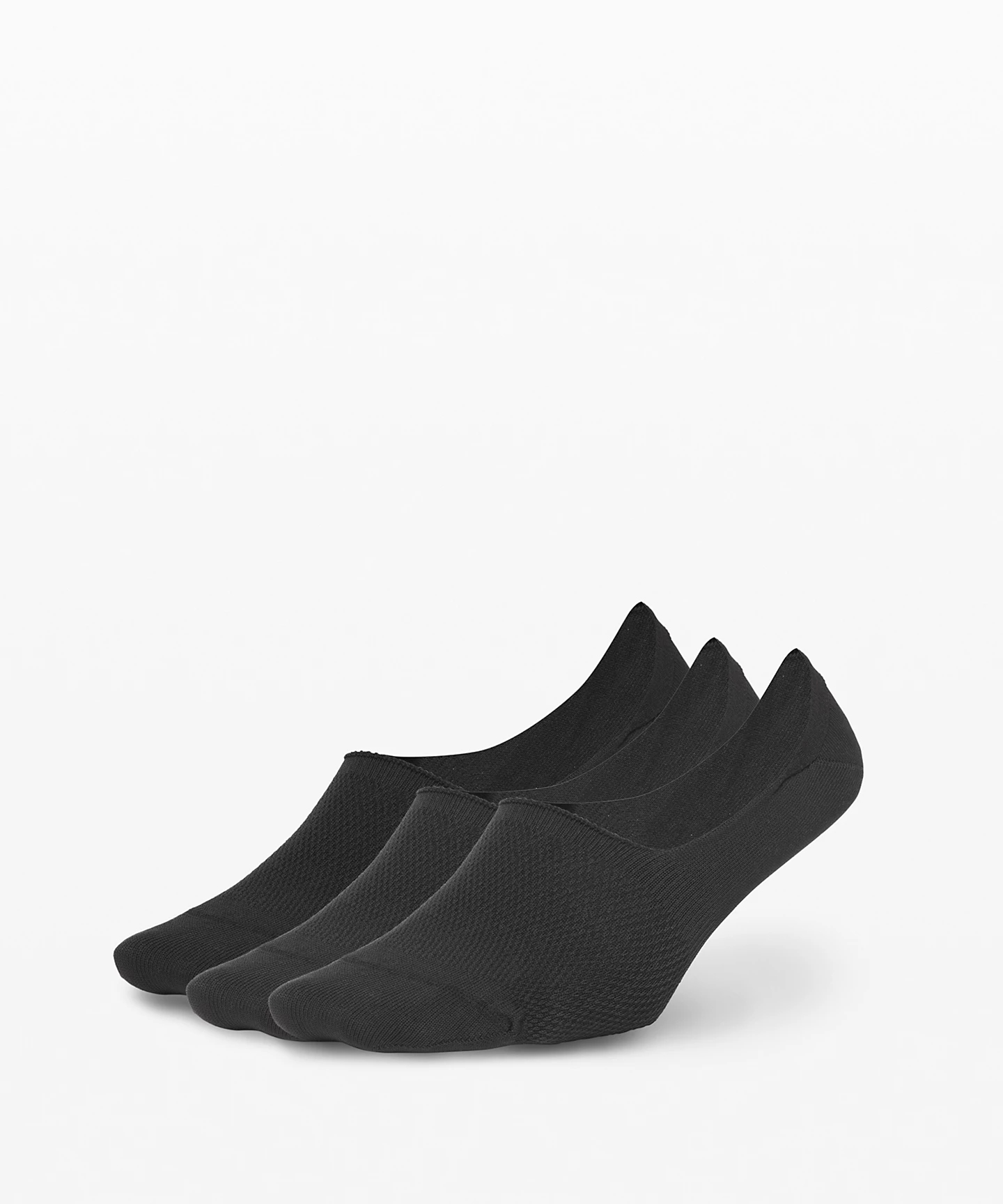 lululemon's Secret Socks are awesome! They're super low profile and have a rubber backing to keep the socks in place.
Another great sock is their speed sock (ankle length). Their socks are super durable and form-fitting.
#9 Girlfriend Collective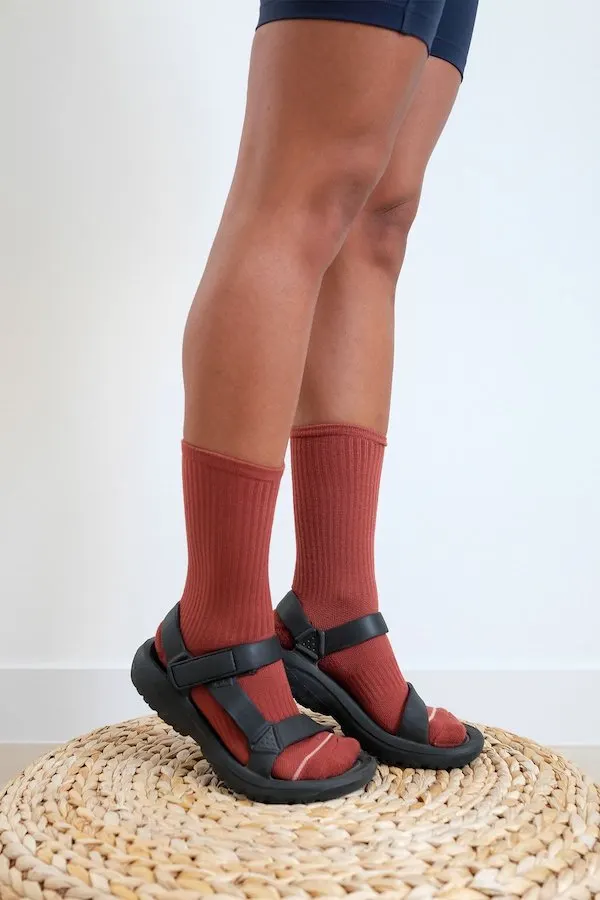 Girlfriend Collective is a sustainable women's activewear brand. They also make socks and undergarments.
They have a closed-loop system so you can return your used Girlfriend and they will recycle it into new apparel. You'll also receive a $15 voucher for recycling your used apparel. It's a win win for everyone!
Use this link to save $10 off your orders of $95+ at Girlfriend Collective.
You can also shop for Girlfriend Collective on Outerknown.
#10 Swiftwick
Swiftwick makes very durable socks for men and women. Choose from different lengths, colors and even multi-pack packages.
#11 Smartwool
Smartwool has been in the sock game for a long time. They also offer a limited lifetime warranty on their socks.
If thin socks aren't your thing, they also offer thicker Merino wool socks that provide a lot of warmth.
Buy them directly from Smartwool or on Amazon.
#12 Icebreaker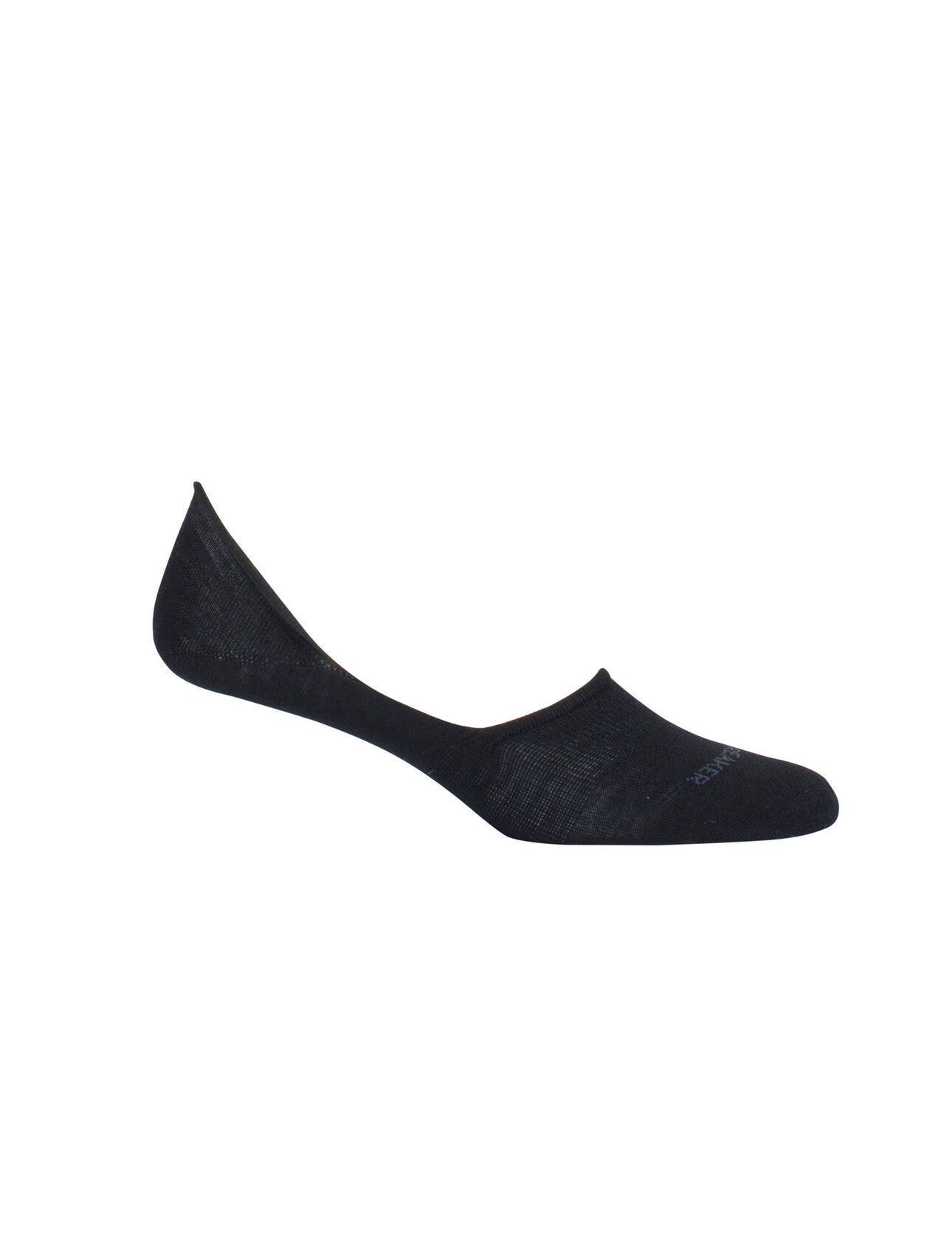 Icebreaker makes socks in various cuts for men and women.
Icebreaker also offers a pro deal program for fitness and outdoor professionals.
Buy Icebreaker here and on Amazon.
#13 2XU
Compression socks? Yes please!
2XU makes compressive activewear and socks that go along with their apparel range. Choose from different silhouettes for men and women's socks. Their socks are also made from high-quality Merino wool.
#14 Xpand
Xpand makes tie-less laces and awesome no-show socks for men and women (unisex). Choose from cushioned or lightweight socks in various neutral colors.
For every pair of socks purchased, one pair is donated to someone in need.
Thank you for visiting today! If you found this encouraging or informative, please connect with us on Instagram or TikTok.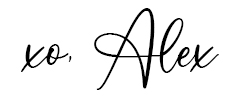 Sign up for our monthly newsletter for updates and more. We promise we won't spam you! Feel free to unsubscribe anytime.
If you're a brand and want to work with us, please visit this page to get in touch.