Reading Time:
5
minutes
Updated: 2/5/2020 | Herbal Dynamics Beauty Review
About Herbal Dynamics
Herbal Dynamics Beauty harnesses the synergy of nature and science to deliver tangible results and real benefits. Bringing natural and effective personal care products to consumers seeking affordable options remains our guiding principle – we believe everyone should have access to healthy products that support positive well-being.
Making natural, creative and effective personal care products accessible remains our guiding principle. Our mission is to be the eminent indie beauty brand positioned to meet the full spectrum of consumer wellness needs.
Herbal Dynamics Beauty Review
I received the following products from Herbal Dynamics to review:
We've reviewed each of the products below.
Read our short review for each product to see if it will work for you.
The Clean & Calm™ foaming cleanser was gentle and smelled refreshing. The cleanser left my face feeling clean and not dried out. My skin is also nourished by vitamins, minerals, and antioxidants, which also helped to return my skin to it's natural pH balance.
One pump was enough to clean my face and neck. It's also great for all skin types.
I used the CollagenR8™ toner after the foaming cleanser. CollagenR8™ promotes collagen production with Coenzyme Q10 (CoQ10) which in turn restores elasticity in skin for a younger and more youthful appearance.
We we age, our skin loses collagen levels. CoQ10 aids cellular metabolism and supports collagen production. The toner also has hyaluronic acid and aloe vera to deeply hydrate skin.
We used reusable cotton rounds to apply the toner. Use the CollagenR8™ toner daily for best results.
We received another cleanser in our package. This Youth Refresh™ gel cleanser creates a slight foam that gently cleans impurities from the face using antioxidants from strawberries and lycopene. We loved the gentle scent and keep this in our shower as a daily face wash.
Gentle olive and coconut-based cleansers purify without stripping skin of natural oils. All of the clean with none of the tight, dry feeling that is typically experienced with other harsh soaps. The cleanser is formulated to balance the skin's natural pH balance.
Our all-natural Youth Refresh™ cleanser hydrates and delivers reparative and protective antioxidants to build a shield from environmental stressors. Gentle but effective botanical cleansers eliminate build up from dirt, oil, pollution and makeup, without stripping skin of vital moisture. Strawberry oil and wheat protein calm and nourish, perfect for dry, sensitive or mature skin.
After applying the toner, we applied their RevitAge™ serum.
This serum is packed with a blend of powerful organic oils that your skin will soak up. Afterward, your skin will look plumper and more youthful.
RevitAge™ is intended to prevent aging by minimizing fine lines using natural and organic ingredients.
I have very dry skin, so my skin soaked up the serum. If you have oily skin, this serum might oversaturate your skin.
The bottle recommends 2-3 drops to the face. I found that I needed 4 drops to fully cover my face and neck. Do not use an entire dropper because that will instantly oversaturate your skin and leave it feeling greasy.
Ultimately, we love RevitAge™ and will use it as part of our daily skincare regime to prevent aging.
The Vitamin K & Green Tea Brightening Eye Cream reduces the appearance of dark circles. The cream softens the appearance of fine lines and makes the skin around the eyes look more youthful and plump.
Green tea and gingko biloba hold anti-inflammatory properties which help to reduce aging and inflammation around the eyes.
We use a dime-sized amount for both eyes. The cream has a cooling effect and easily absorbs into the skin. Use the cream twice daily during the day and evening prior to bed.
Use the Acai & Mango Sugar Lip Scrub hydrates and softens lips. Simply wet your lips and take a pea-sized amount to your lips. Rub it for about 2-3 minutes to gently exfoliate any dead skin cells.
Rinse your lips with lukewarm water and notice how plump and smooth your lips look and feel. Use this prior to other lip treatments.
The lip scrub contains shea, cocoa and mango butters paired with exotic oils to soften your lips. The sugar provides a gentle exfoliation that leaves your lips feeling plump, smooth and soft.
My lips are constantly chapped, and this provides respite from harsh weather conditions and skin damage.
We use the lip scrub 2-3 times a week. You can also use it as needed.
Apply the Volumizing & Smoothing Rapid Lip Mask after you've exfoliated with the lip scrub. This creates instant and fuller looking lips within minutes that will last for hours.
The lip mask hydrates and softens lips, giving it a plump and smooth appearance. The mask will continue to exfoliate your lips over time, keeping them softer for longer.
We use the lip mask almost daily because it makes our lips feel nourished and healthy. Apply a thin layer to your lips and let it soak in for 3-5 minutes. Wipe away with a clean cloth and apply your favorite lip balm to retain moisture.
Herbal Dynamics Pros
Affordable – Many products are no more than $30.
Made with natural ingredients.
Products are Sulfate Free | Paraben Free | Phtalate Free
Products are cruelty-free and not tested on animals.
Herbal Dynamics Cons
Plastic packaging that's recyclable but not compostable. Products are also sealed in heat wrapped plastic.
Where to Buy Herbal Dynamics
You can buy Herbal Dynamics directly through their website.
Use our link to save 20% off your first purchase of $35 or more. Combine this deal with their value sets to save even more.
If you enjoyed our Herbal Dynamics Beauty Review, please share it on Pinterest! Thank you!
Thank you for visiting today! If you found this encouraging or informative, please connect with us on Instagram or TikTok.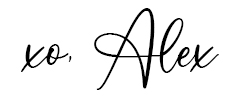 Sign up for our monthly newsletter for updates and more. We promise we won't spam you! Feel free to unsubscribe anytime.
If you're a brand and want to work with us, please visit this page to get in touch.