Reading Time:
3
minutes
If there were ever a heaven on Earth, it would be undoubtedly Maui. In fact, as per the U.S. News and World Report, this is ranked among the best places to visit in the world. It is a part of the Hawaiian archipelago that's known for its fascinating beauty.
The turquoise waters through palm trees are incredibly enticing. It would not be wrong to say that the island is completely magical. This breathtakingly beautiful place brings out the true aloha spirit. Precisely why it is a perfect place to bring that sparkling smile to your face.
Maui- The Paradise on Earth Awaits You
The ocean beckons, and the incredible sunsets when you stroll would feel like a place where heaven meets the Earth. Does that give a feeling of a chill? Oh!! I can feel you too! In fact, for centuries, Maui's history is luring visitors from all over the world. There is plenty to discover when visiting this place to get a glimpse of the past.
For instance, you can visit Haleki'i-Pihana State Monument, The Bailey House and Alexander & Baldwin Sugar Museum, and Ka'ahumanu Church.
Hang on! That's not all. The fun only begins here.
Related: Maui Travel Guide – What to See, Eat and Do!
Sun and Surf on The Beautiful Beaches
Maui is famous for its beaches. And surprisingly, whatever mood you are in, you'll find a beach that matches it. Does that bring a smile to your face? Well! You can plan for a drive along the coast that will take you to the amazing surfable waves. The most popular beach is Ka'anapali Beach that's famous for its soft white sand and is comparable to Waikiki.
You can plan some adventure activities like kayaking or simply schedule a swimming session with sea turtles.
Explore The Hiking Trails
The place is a great option to go for if you love physical activity. Undoubtedly hiking is one of them. Whether you like waterfalls, forests, or volcanoes, you'll have a variety of options to visit here. You can either go for a solo trip or explore more options via maui things to do guide by Viator.com and opt for a guided tour. That way you can further improve the overall experience.
Dine Along The Maui Shoreline
Does the thought of food make your heart flutter? Then, you have picked the right spot for yourself. Since the place contains many tropical ingredients and other eating joints, you can experience world-class dining in this heaven.
You can either go for a food truck or high-end restaurants. You can visit Mama's Fish House if you love fish cuisine. If you want to go a bit casual, Leilani's on the Ka'anapali Beach is the place you must look for.
Plan a Journey on a Glass Bottom Boat
If you visit a place known for rich waters, why not take this opportunity to book an adventure journey underwater. You can discover the fantastic world underwater that can be enticing for adults, children alike.
You'll get a chance to gaze through coral reefs, eels, and if you are lucky enough, you might catch a look at a tiger shark or a sea turtle. You can go on whale watching trips as well.
Don't Miss Out Seeing a Luau
You can find a variety of luaus on this island. But watching old Lahaina Luau, that's authentic Hawaiian, is a great experience altogether. Other than that, you can go for Drums of the Pacific that showcases the rich cultural heritage.
In the End- It is an Island of Dreams
With acknowledged as aesthetically appealing in every way, Maui is ranked among the top 10 destinations that you must visit once in a lifetime. And why not when it encompasses more than just rich cultural heritage.
In short, it is a fascinating place to visit. From the rising sun above the Haleakala volcano to its setting beneath the Kaanapali, you will be rivaled by its beauty and mesmerizing glory. So, if you are overwhelmed with the ongoing life struggles, it's time that you plan a vacation on this fantastic island and rejuvenate yourself.
So when are you planning on visiting Maui?
Thank you for visiting today! If you found this encouraging or informative, please connect with us on Instagram or TikTok.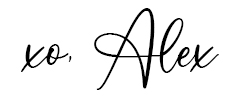 Sign up for our monthly newsletter for updates and more. We promise we won't spam you! Feel free to unsubscribe anytime.
If you're a brand and want to work with us, please visit this page to get in touch.