Reading Time:
4
minutes
Updated: 4/11/2023 | Best Teas and Where to Buy Them
We are obsessed with tea. If you're just beginning your tea journey or are an avid tea drinker, we believe this article is perfect for you!
This is a guide to help you find your best tea. We also included which brands and tea shops we think you should buy from.
Best Teas
Below are teas that we recommend trying.
Black Tea – Produced from the camellia sinensis plant that is highly oxidized, resulting in a dark reddish-gold hue. It gives a slightly astringent flavor and a moderate amount of caffeine.
Green Tea – A type of tea that is also harvested from the camellia sinensis plant but the buds have not undergone the same withering and oxidation process which is used to make oolong teas and black teas. Green tea originated in China. It has a light and refreshing taste.
Earl Grey – One of the most recognized flavored teas in the world. This British tea is typically a black tea base flavored with oil from the rind of bergamot orange, a citrus fruit with the appearance and flavor somewhere between an orange and a lemon with a little grapefruit and lime thrown in. It smells and tastes like lavender.
Matcha – Matcha is a finely ground powder of specially grown and processed green tea leaves from the camellia sinensis plant. It's traditionally consumed in East Asian countries such as Japan and Korea. The green tea plants used for matcha are shade-grown for three to four weeks before being harvested with the stems and veins removed during processing.
Genmaicha – Also known as brown rice tea, is a Japanese tea consisting of green tea mixed with roasted popped brown rice. It has a very comforting and nutty flavor.
Fruit Tea – Teas made from cut-up fruit or a blend of fruit and plants. The blend can be dry or wet. And if you're like me, anything can become iced tea.
Chai Tea – A tea that is popular in India and often consumed from little chai drink stands along the streets. Masala chai is made with tea, milk, and water and then sweetened with sugar. Masala means spice and is often what makes up the spices in chai tea.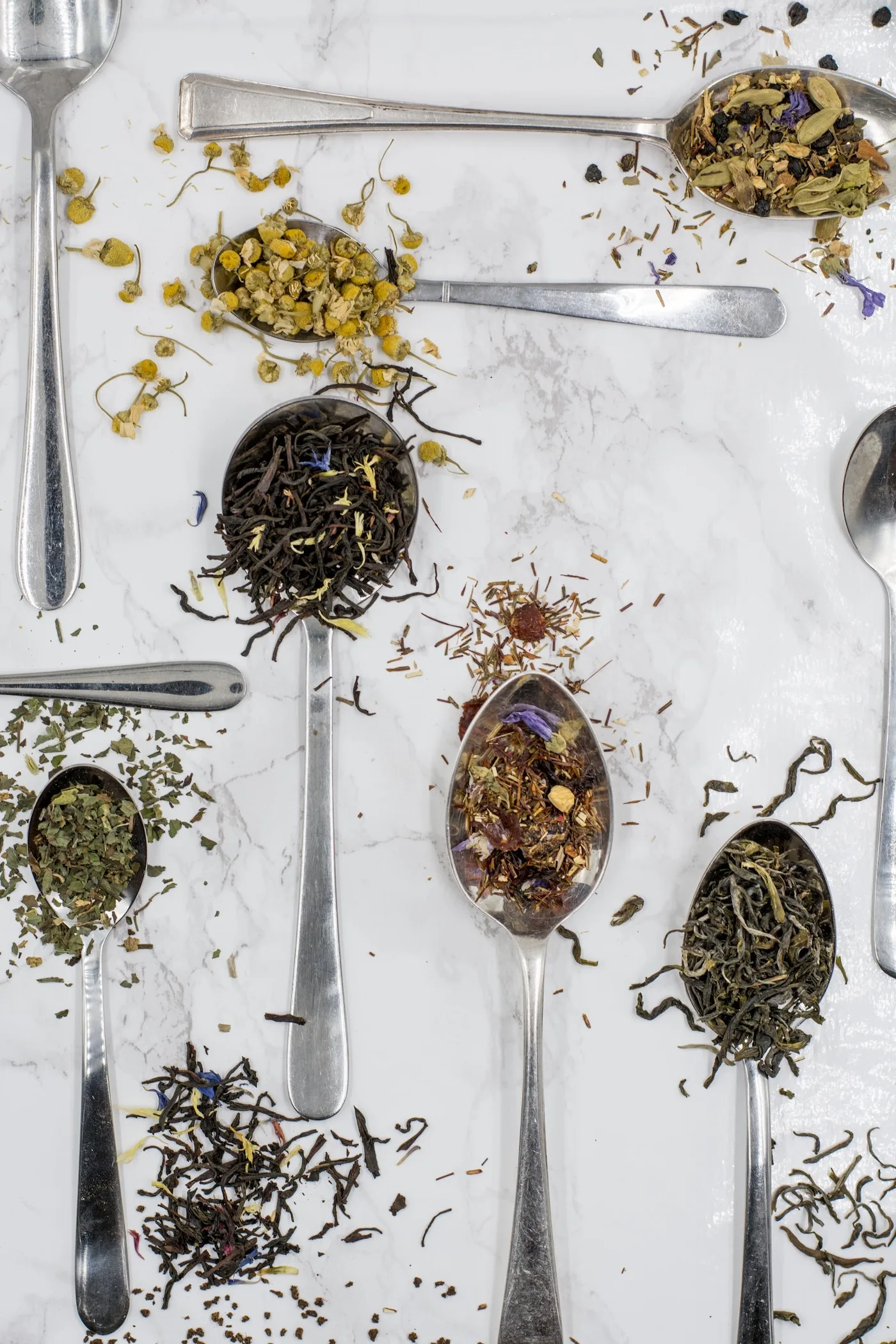 Where to Buy Teas
#1 Sips By
Sips By is a tea retailer that also offers a personalized subscription box that fits your tea profile. You simply take a survey and they send tea directly to your door. It makes a great gift for tea lovers or for someone who is just exploring tea.
If you want to buy teas separately, they offer loose leaf teas along with adorable teaware to help you brew the best cuppa at home.
#2 Magic Hour
Magic Hour offers tea kits that coordinate with your Zodiac sign. They also sell glamorous teaware that is Instagram-worthy!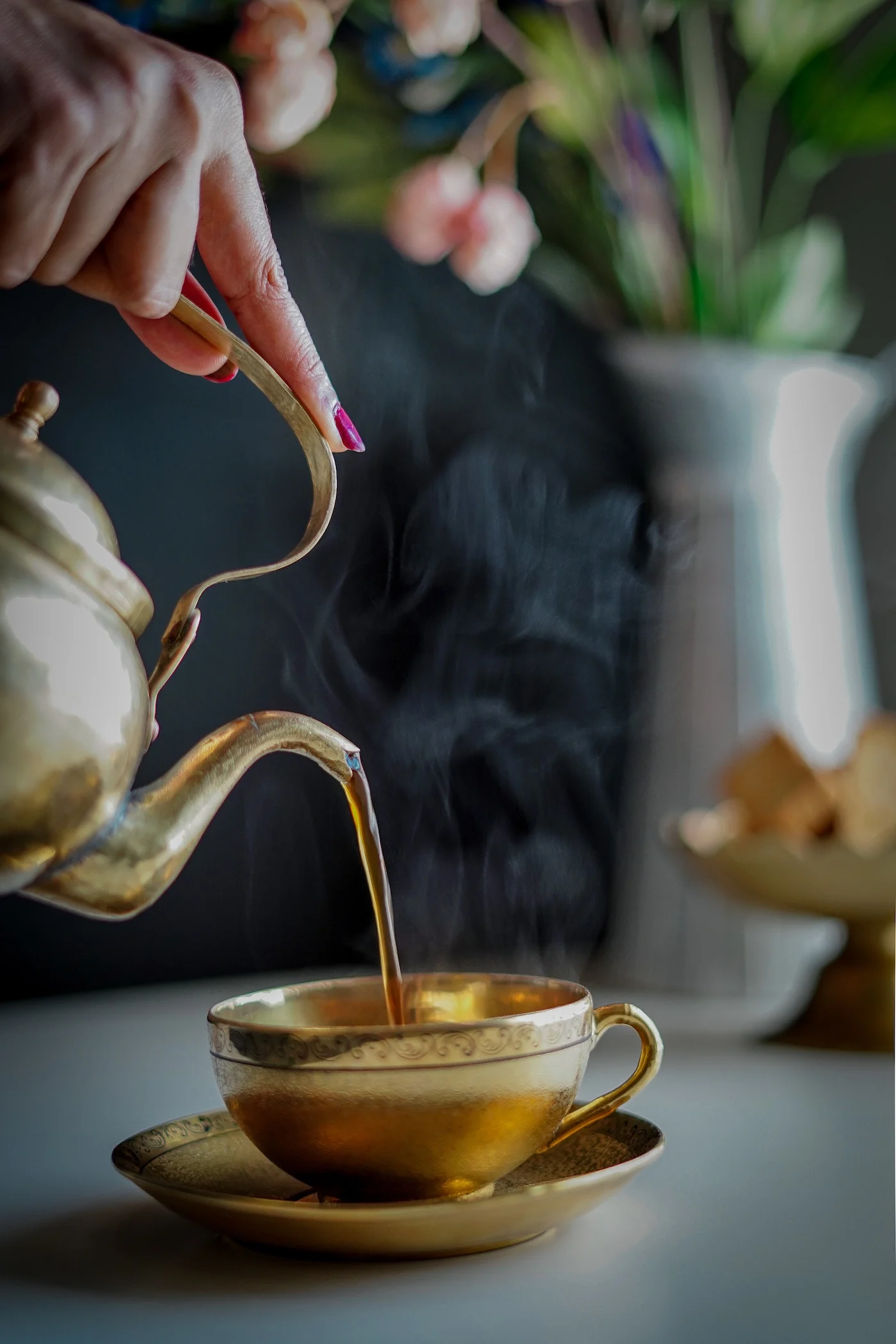 #3 MarketSpice
MarketSpice has an amazing cinnamon orange tea that they often offer samples of as soon as you enter the store. We love making this flavor into an iced tea during warmer months. It's the perfect thirst quencher!
MarketSpice also has a huge collection of teas and spices that can be purchased online or in their physical location at Pike Place Market in Seattle, Washington.
#4 Mantra Matcha
We get our matcha from Mantra Matcha. They make different flavors of matcha tea.
Traditionally you use a bamboo whisk to prepare your green tea, but we've started using a rechargeable whisk and it's been such a game changer!
We add our favorite type of milk to our matcha tea blend and enjoy it on our sunkissed patio.
Use code SCHIMIGGY at Mantra Matcha for 25% off all your orders.
View this post on Instagram
#5 Pinky Up Tea
For all the tea party princesses, we recommend Pinky Up Tea. They seriously have THE CUTEST teaware to brew your blends in. They also have a great selection of iced tea blends.
So put on a pretty princess dress and get ready for tea time!
#6 Mighty Leaf
Mightly Leaf is a popular tea brand but pretty reputable. They offer plenty of tea blends and can be purchased in most major retailers such as Amazon.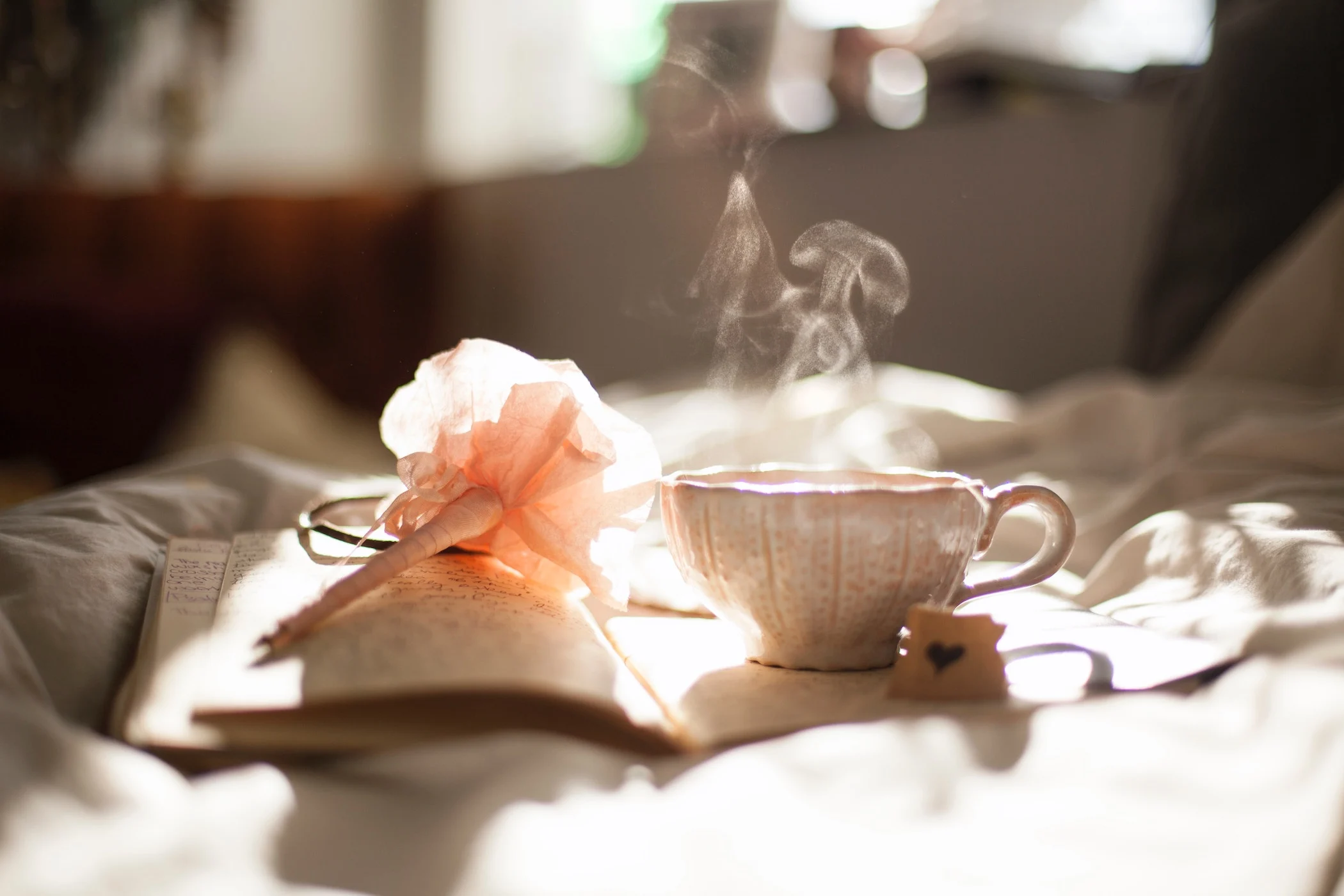 Tea Brands to AVOID
We typically do not recommend these brands as they are mass-produced and the quality of tea is not remarkable and may contain lead or pesticides. (Source)
---
Thank you for visiting today! If you found this encouraging or informative, please connect with us on Instagram, Youtube, Pinterest, Facebook or Twitter. We'd love to meet you!
Sign-up for our monthly newsletter for updates and more. We promise we won't spam you! Feel free to unsubscribe anytime.
For more fitness fashion discounts and offers, please visit our Fitness Instructor Discounts + Brands Directory or favorite brands coupon codes list.
If you're a brand and want to submit a product for us to review, please use this form to get in touch.
This site uses affiliate links. Clicking on or purchasing via an affiliate link may result in commissions for us which help keep the content flowing and lights on at Schimiggy Reviews. You may read more about this in our privacy policy.