Reading Time:
5
minutes
Believe it or not, when you have access to something, you will do more of it.
I created a meditation station in my condo, and I've been meditating 2-3 times a week! I work from home and being able to meditate during my breaks makes a huge difference in my life.
I feel more clear-headed when I return to my work tasks and my body feels relaxed from the stressors of my daily grind.
I wanted to share with you what my meditation space looks like and offer tips on how you can create your own meditation station.
Why Do I Need One?
There are so many reasons to create a meditation station in your home.
One is the ability to access it anytime you need to. If you're home often or work from home, creating a meditation station is a great way to break up your routine throughout the day. Staying in one place for too long can stifle your body AND creativity. It also saves you time from driving to get to your nearest studio.
It makes your home pretty. Really though, do we need more convincing? Creating a beautiful space of practice will beautify your place plus allow you to access your health and wellness at any time of the day.
You get to be the teacher. This is the most important. Creating a sanctuary and space for learning and loving yourself. You can practice meditation anytime and find ways to guide yourself through your meditation and yoga practice.
Finding Space for a Meditation Room
If you have a spare room, great! Pop a yoga mat and blanket in there and voila, there is your yoga and meditation room! If you don't have a spare room, find a small nook in your home a corner or empty wall will work. I use one end of my patio area. my patio is somewhat like a room. I can close the windows and patio door to block out any distractions while I meditate. It's good to determine the max occupancy of people who can be in your yoga room at any moment and buy enough props to share and use. For now, I have enough props for one person but can grow the space for two if needed.
What Goes Into a Meditation Space
The Basics: Things That You Need
#1 Yoga Mat
A standard-sized yoga mat works perfectly for a yoga space. I highly recommend the B Yoga Everyday B-Mat because it has great traction and is sustainably made. Check out my review of the Everyday B-Mat.
#2 Yoga Blanket
We've found that the best yoga blankets are serapé knit blankets. You can buy them here.
#3 Yoga Bolster
There are so many benefits to having a bolster! Bolsters support the body in deep opening positions such as forward folds or fish pose (matsyasana). The bolster comes in three shapes: rectangle, cylindrical/round, and prana (thin and meant for placing along the spine).
We love bolsters by Yoga Design Lab because they come in pretty prints and are pretty firm and will last you a long time.
#4 Halfmoon Meditation Cushion
The Halfmoon meditation cushion is perfect for tight hips and knees. It provides a gentle lift and reduces strain on your joints. It's been a game changer in my and my non-asana practicing partner's meditation game. Use this link to get 20% off all Halfmoon products.
#5 Yoga Strap
I use yoga straps to relax my body and release any tension or effort my body is putting out in a meditative pose. Yoga straps are relatively inexpensive but provide so many benefits for all styles of yoga. I prefer the Manduka and ProSource Fit yoga straps. Buy them here.
#6 Yoga Blocks
I recommend having two yoga blocks on hand anytime you want to stop drop and yoga. Yoga blocks are a great way of supporting the body in poses that you may not be ready for, such as backbends or deep half pigeon pose. They're affordable and come in a variety of materials and colors. Check them out here.
#7 Eye Pillow
Eye pillows made with husks or beads are great for supine positions. The pressure of your eye cover against your eyelids helps to relax your entire face. For seated positions, I recommend using an eye cover with an elastic band to keep the eye cover in place. Halfmoon has some awesome eye pillows that are scented and unscented. Buy them here.
#8 Bluetooth Music Player
I recommend getting a JBL speaker for all your auditory needs. The sound quality is excellent, it holds a long charge and is portable. I take my JBL to classes where I cannot access a speaker system.
The Extras: Luxuries to Improve Your Meditation Space
#1 Singing Bowl
A singing bowl will take some skill to wield but it's fun to use during meditation and in class. My meditation bowl has a little cushion and mallet. It's small enough to carry to and from the studio and class.
#2 Zenergy Chime
The Zenergy chime is a magic instrument that rings when you hit it. It works like a xylophone. I use it to awaken my mind from meditation and class from savasana. You don't have to hit it very hard for it to have an impact on your practice. Buy one here.
#3 Zabuton Cushion
The Zabuton cushion is a square-shaped, low-profile pillow. I use it under my bum in Sukhasana or my shins in Vajrasana. Buy a zabuton cushion here. Use this link to save $15 off your first purchase of $100+ at Halfmoon.
Tip: If a zabuton cushion is not in your budget, you can fold a yoga mat in thirds and use it as a shin and knee cushion.
#4 Meditation Chair
Halfmoon sells a meditation chair that comes with a supportive back. The seats are great for beginner meditators or for those with an injured or sensitive lower back. You can buy the meditation chair here. Use this link to save $15 off your first purchase of $100+ at Halfmoon.
#5 Mala Beads
Mala beads are a string of 108 beads that are worn around the neck or wrapped around the wrist. The 108 beads represent a sacred number in Hinduism and Buddhism and are used in prayer and meditation. Use the mala beads to repeat a mantra or prayer 108 times. You keep track of the repetition by moving your thumb down each beach once a prayer or mantra has been repeated.
Final Thoughts
Are you ready to start meditating on your own terms? In all honesty, you can do meditation anywhere and anytime. You just need to set aside time and learn the tools to do so. Once you start your regular meditation practice, you should feel the difference mentally and physically in no time. So now, go get your zen on! Namasté friends!
If you liked this article, you may enjoy these too:
If you found our post on how to create a meditation room at home, please share it. Thanks for your support!
Thank you for visiting today! If you found this encouraging or informative, please connect with us on Instagram or TikTok.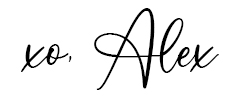 Sign up for our monthly newsletter for updates and more. We promise we won't spam you! Feel free to unsubscribe anytime.
If you're a brand and want to work with us, please visit this page to get in touch.