Reading Time:
5
minutes
Updated: 7/25/2023 | What to Wear to a Rave Party
Rave outfits allow you to display your personality through what you wear. And the possibilities are endless! You have so many options when it comes to assembling your outfits. Below we'll discuss some ideas as to what you can wear to really stand out at a rave party.
What to Wear to a Rave Party
#1 Your Personality
Raves and festivals are the perfect time to let your personality shine through your outfits. What you wear is a great conversation starter and can help others get a sense of who you are as a person.
Here is a clip of our last festival camping trip to see Above & Beyond at the Gorge Amphitheater in Washington State.
View this post on Instagram
#2 Bright Colors
Wear bright hues and neon colors to stand out. Bright colors are a great way for people to find you in a crowd.
#3 Trippy Prints and Patterns
There are so many trippy prints and patterns. Some even glow under black light. Shop around and find a pattern that speaks to you. Combining patterns with solids will also make your outfit super unique.
Some patterns you'll typically see at raves are tie-dye, psychedelic, stripes, and honeycomb.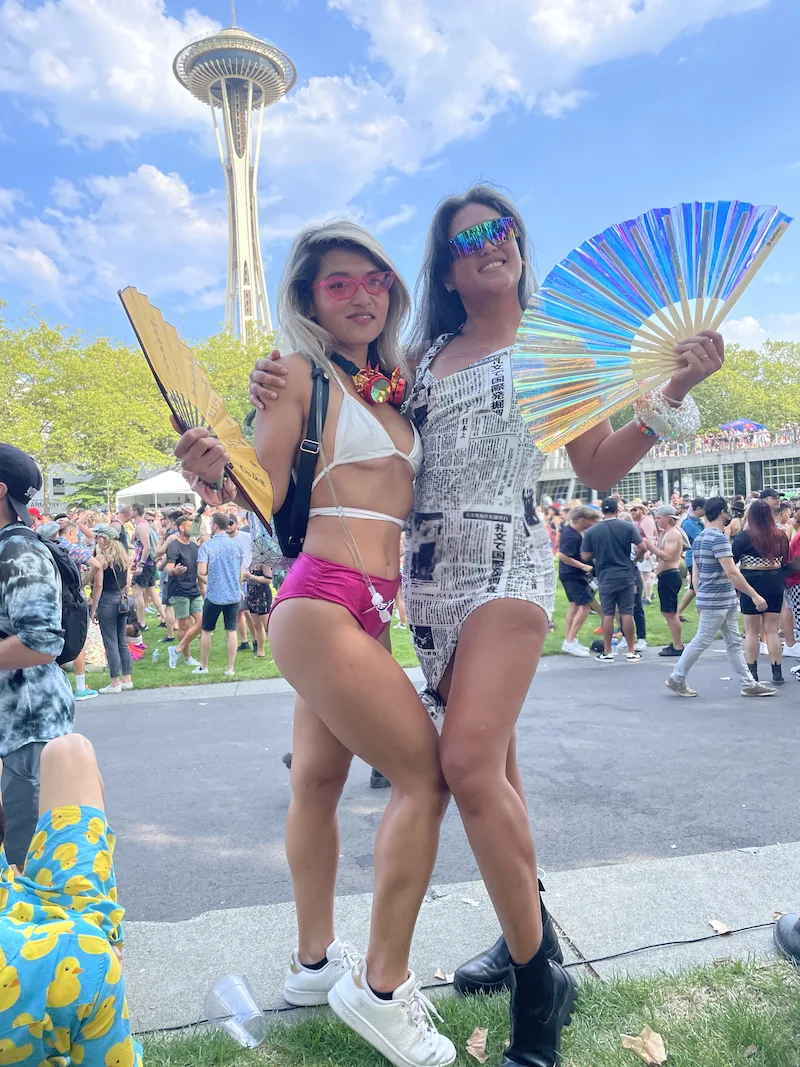 #4 Comfortable Shoes
We highly recommend investing in a pair of comfortable shoes. You'll be doing a lot of walking and dancing at raves. You want to make sure that your feet won't get hurt or sore.
The shoes that are most comfortable are sneakers and boots.
#5 Glow in the Dark Gear
Glow in the dark gear is a must for us. It helps us find one another when it gets dark. And trust me, it does!
#6 Lingerie and Bikinis
Lingerie and bikinis are a great option for raves! It's lightweight, looks super sexy and is super affordable. You can also layer them with larger statement pieces and not feel "too naked."
#7 Holographic CLothes
Holographic clothing is super fun! Holographic materials are multicolored and will help you match pretty much everything. It also looks great as the lights from stages or the sun rays reflect off your holographic gear.
#8 Goth or Industrial Clothes
Man, this takes me back. I would wear goth clothing back in my earlier rave days. Goth or industrial clothing is typically comfortable and looks edgy. I love big boots and all-black clothing! You'll easily fit in.
We really love monochrome bodysuits and catsuits by Devil Walking. They offer tons of cuts and patterns that are great for rave festivals!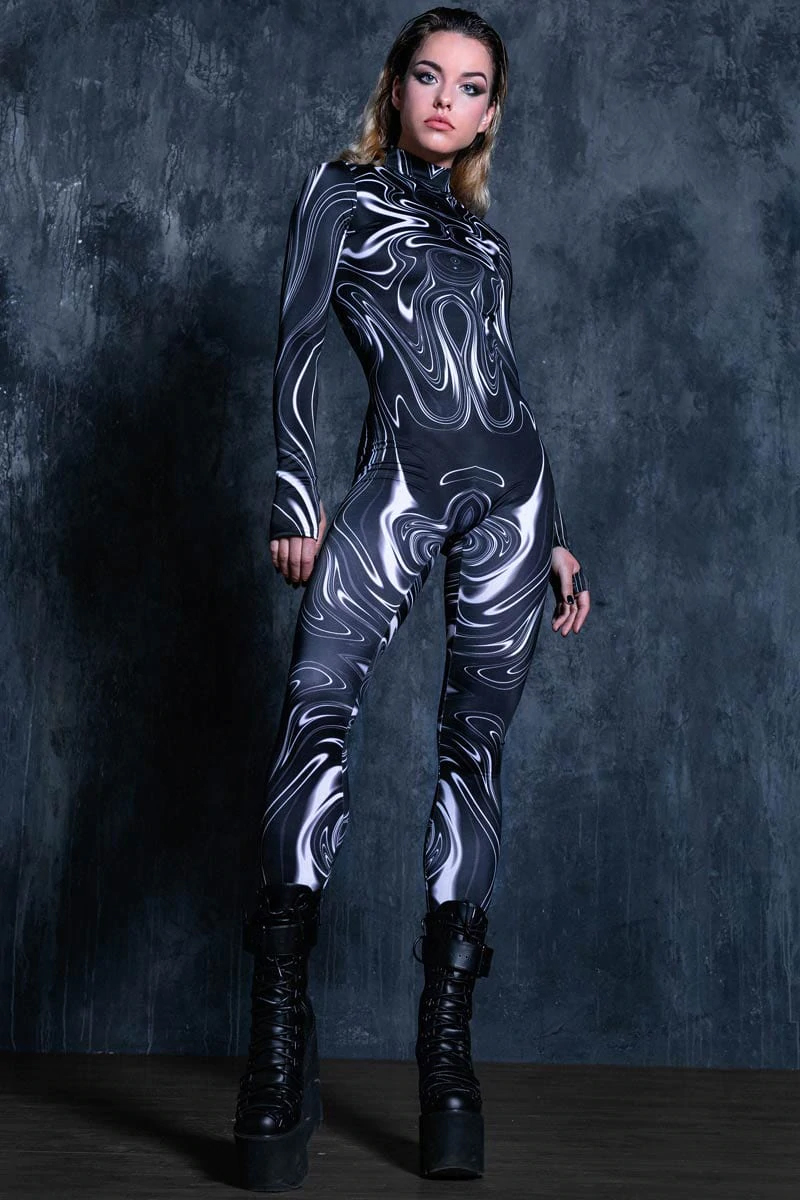 #9 Rhinestones and Glitter
Rhinestones and glitter are great accessories to your outfits.
#10 Form Fitting Clothes
We love wearing form-fitting clothes like leggings, bodysuits, or bandage dresses.
When we want to be comfortable at a rave, you bet we'll wear our plushest leggings and biker shorts from Beyond Yoga. They have a super soft space dye fabric that you'll want to wear everywhere.
Related: Beyond Yoga Review – Space Dye Ombre Leggings
#11 Fish Net Everything
Fish nets are super sexy and can be worn under or over your rave gear. They also come in pretty much all styles. You can find fish net tights, gloves, tops, shorts and more.
#11 Kandi Beads
Kandi beads are those PLUR beads that are made to be traded with other rave-goers. We typically have a kandi bead-making session with friends days prior to arriving at a rave festival.
It's super cool to see what kandi bracelets and necklaces you can trade with other ravers.
#12 Pasties
Pasties are those little stickers that you place over your areolas or nipples. They come in different shapes, colors, sizes, and patterns. There are so many options for pasties!
We like to wear them under mesh, sheer, or netted clothing so that you don't feel completely naked.
#13 Convertible Clothing
We love convertible clothing because it can be changed throughout the day to create multiple outfits and looks.
We love wearing removable sleeves because they can not only change our outfit style, it is also great for adding warmth and coverage.
We love these removable shrugs by Sleeves in a Bag. They make black and white sleeves in different sizes that you can add to any outfit.
#14 Costumes
Dressing up as your favorite character can be fun and get you lots of attention. This year we are going to EDC as Louise from Bob's Burgers. You bet we're gonna get noticed!
#15 Anti-Theft Gear
You won't believe how many people get their belongings stolen at raves and festivals each year. We highly recommend investing in anti-theft gear that will keep your spirits and belongings safe from sneaky ravers.
Related: Anti-Theft Gear and Clothing
We love wearing mini backpacks and fanny packs that are worn close to the body so that you can keep your belongings safe and sound. You can also wear hidden pockets in your clothing to keep things hidden from view.
Backpacks that we love and highly recommend include:
#16 Lights and Glow Toys
Lights and glow toys are super fun to have at any festival or rave.
We like the USB rechargeable poi lights and gloves lights from Emazing Lights. Use code SCHIMIGGY for 10% off your orders.
If you want to learn how to poi, there are tons of tutorials on Youtube.
#17 Be Comfortable
And most importantly, be comfortable! You'll be covering a lot of ground at raves, so wear something that you can enjoy the whole festival in.
Our Favorite Shops to Buy Rave Gear
Final Thoughts
Remember that your outfit tells a lot of people about you. Wear what you want and stay comfortable throughout the festival. And always be nice and kind to those around you! Have fun!
If you found our article on what to wear to a rave helpful, please share it. Thanks for your support!
Thank you for visiting today! If you found this encouraging or informative, please connect with us on Instagram or TikTok.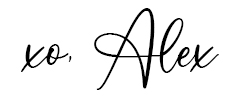 Sign up for our monthly newsletter for updates and more. We promise we won't spam you! Feel free to unsubscribe anytime.
If you're a brand and want to work with us, please visit this page to get in touch.