Reading Time:
4
minutes
Updated: 7/27/2023 | Best Anti Chafing Shorts
Anti Chafing shorts are a lifesaver when it comes to wearing pretty dresses in warmer weather. It prevents your thighs from rubbing together and getting irritated or even worse, infected.
Also referred to as "thigh saver shorts," these very practical garments allow you to stay comfortable wearing anything you wish all day long.
They also tend to come in various colors, fabrics, and lengths, so it's best to shop around to see what you will feel most comfortable wearing.
Below are our favorite anti chafing brands you should try.
Best Anti Chafing Shorts
#1 Knix
While Knix is known for their period underwear, they also create shapewear and even anti-chafe shorts that they call "thigh savers."
Use code SCHIMIGGY-KNIXLOVE to save $10 off your first order of $100+ at Knix.
#2 Thigh Society
Thigh Society allows you to choose from five different anti-chafing shorts in various materials and colors.
The Cooling shorts are their most popular because it fits like a second skin, are buttery soft and the fabric wicks away sweat keeping you cool down there all day long.
Read our Thigh Society review to learn more.
#3 Boody Smoothing Short
Boody makes organic apparel that is kind to your body and the environment. Their Smoothing Shorts come in black, white, and nude.
#4 Honey Love
Shapewear meets anti-chafing shorts and you've got Honeylove.
#5 Amazon
Amazon has lots of brands that offer inexpensive anti-chafing short options. It's best to read the reviews to determine which shorts are best for you.
#6 Shapermint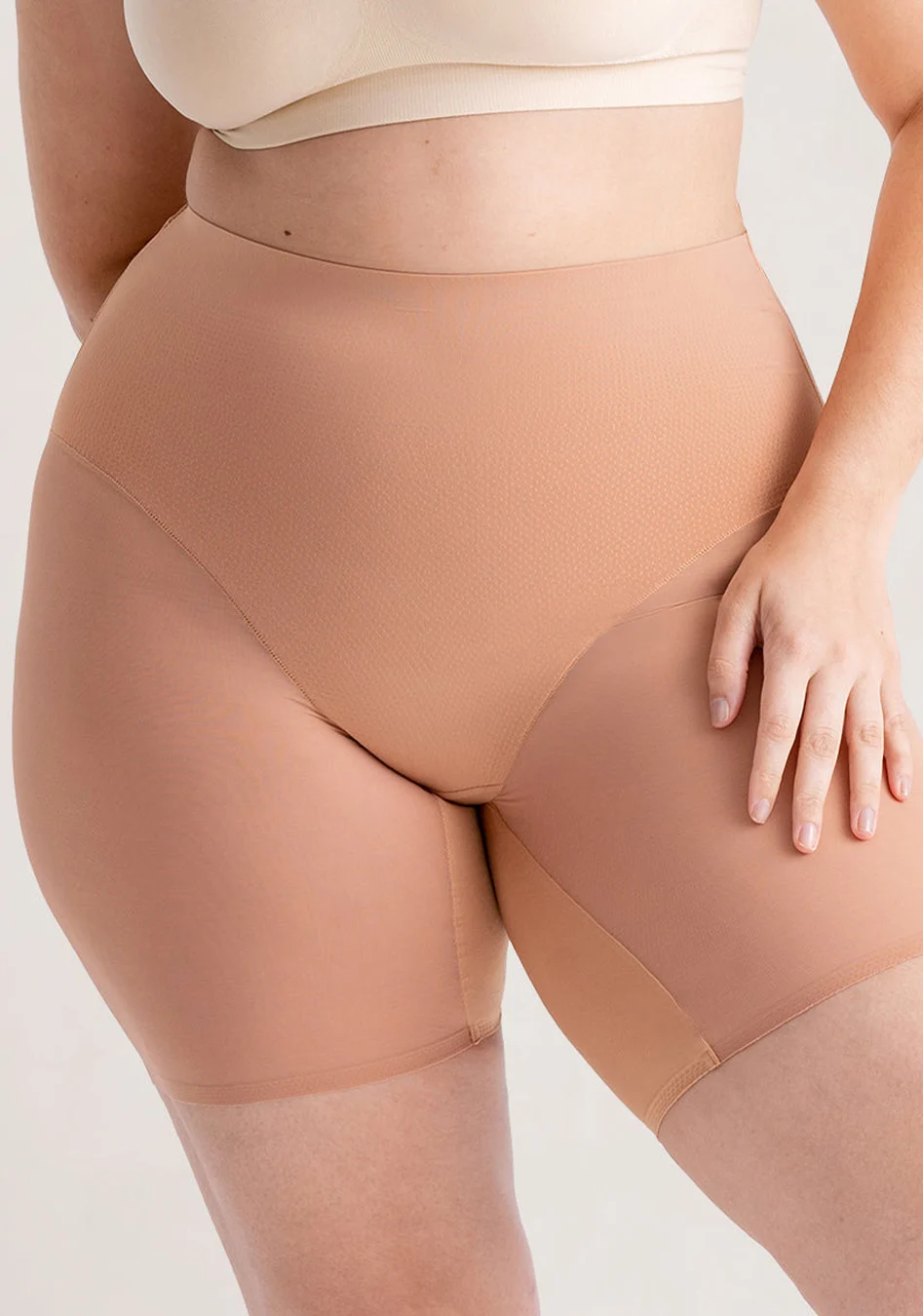 Shapermint is an awesome underwear brand. We love their shorts because they're comfy and stretchy.
Check out their entire selection of shorts here.
#7 Understance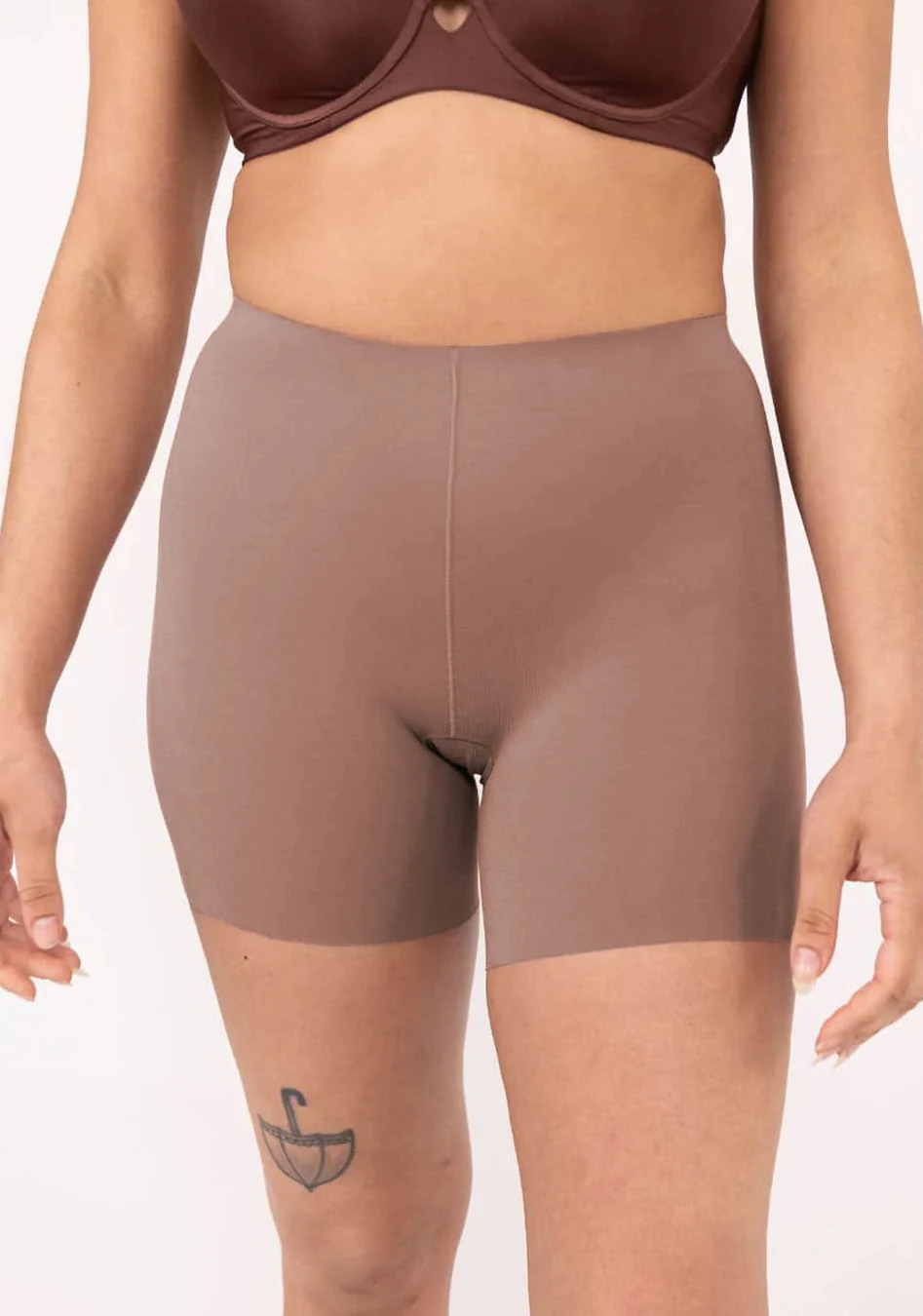 Understance offers Contour Bike Shorts that feel like a second skin.
If you'd like a $25 off code towards your first order, please ping me on Instagram with your e-mail and I'll get a code sent to you right away.
#8 SKIMS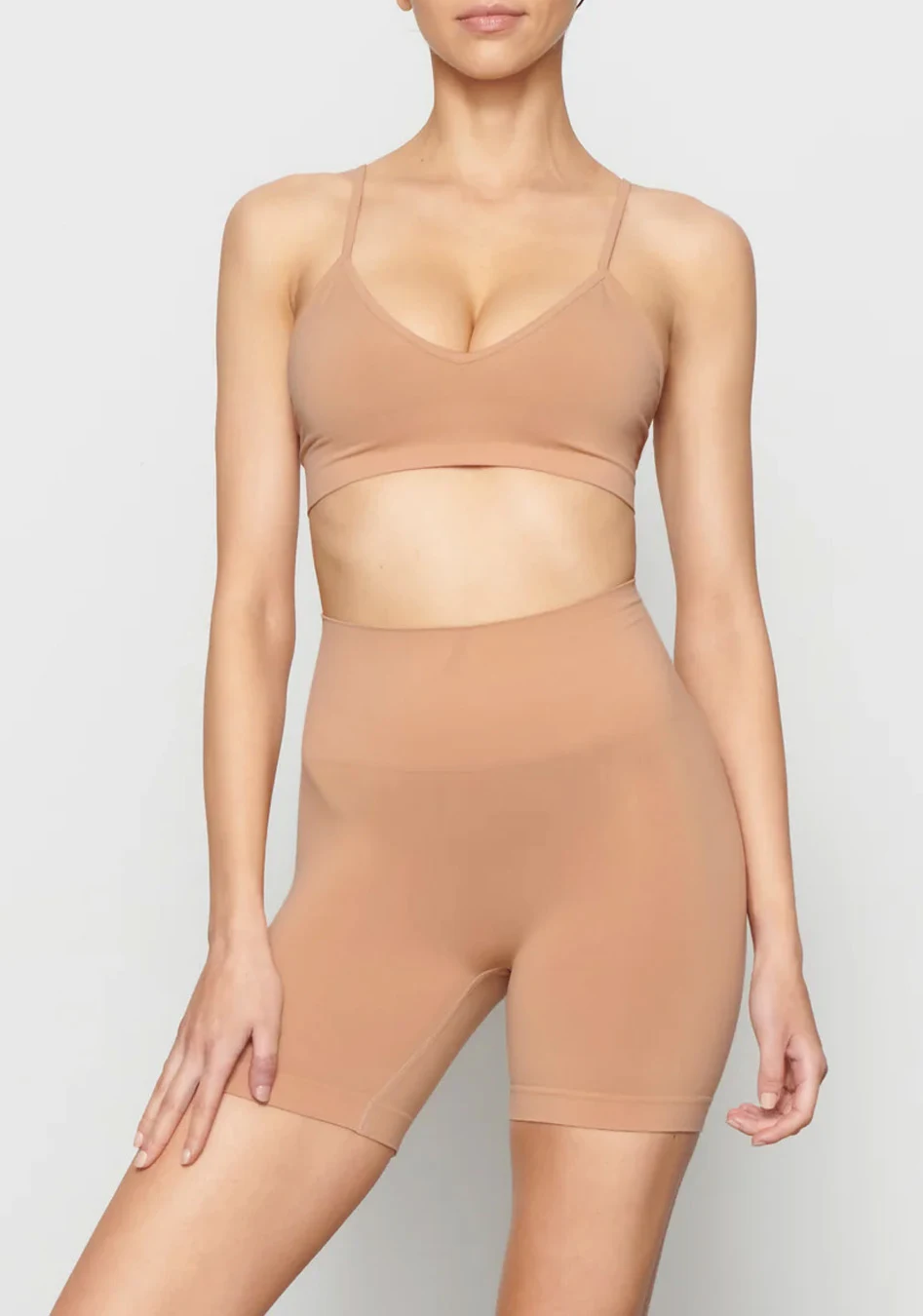 #9 SPANX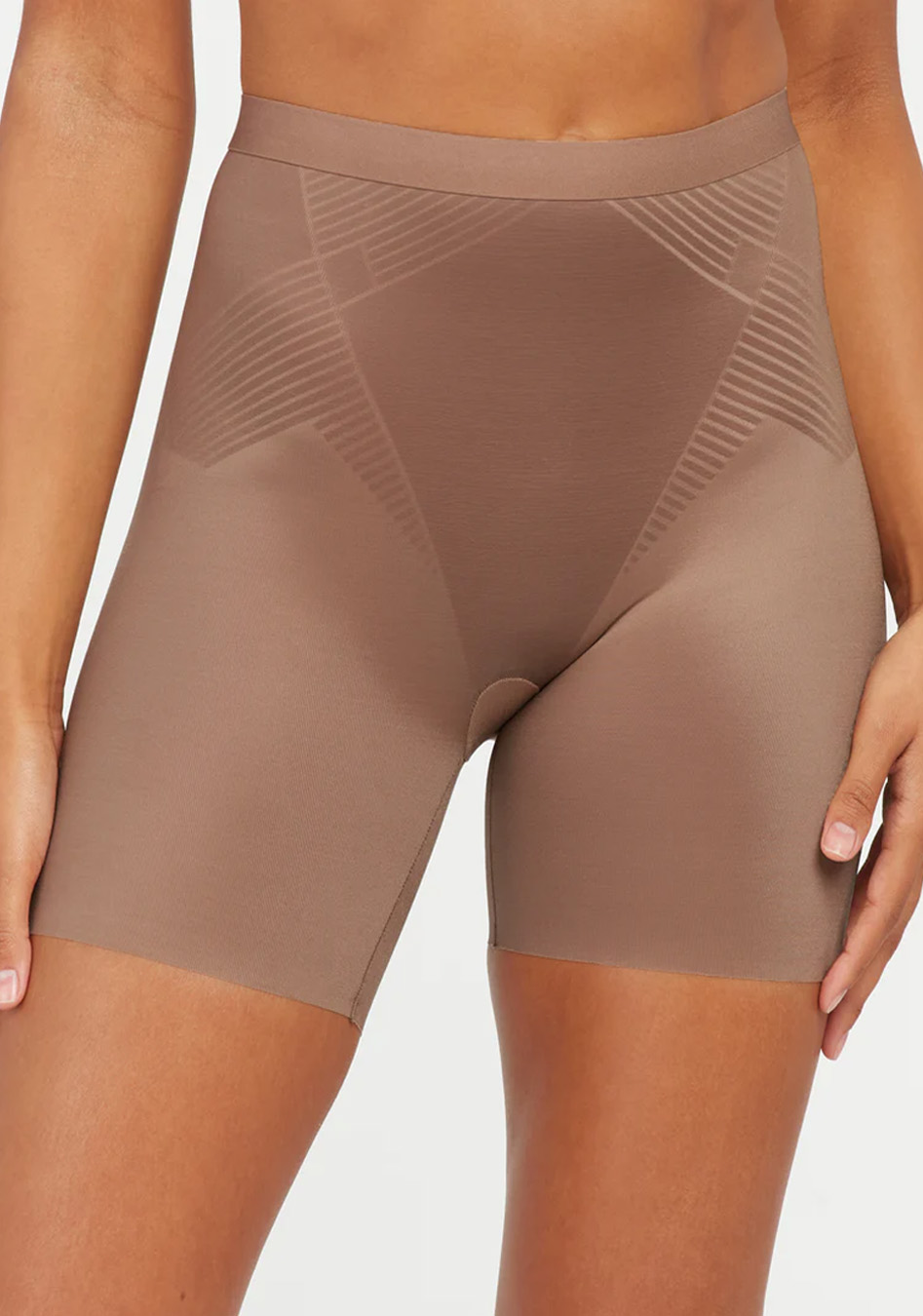 The Thinstincts Girl Shorts by SPANX has contoured patterns which makes them great for anti-chafing and shapewear.
#10 lululemon Align Shorts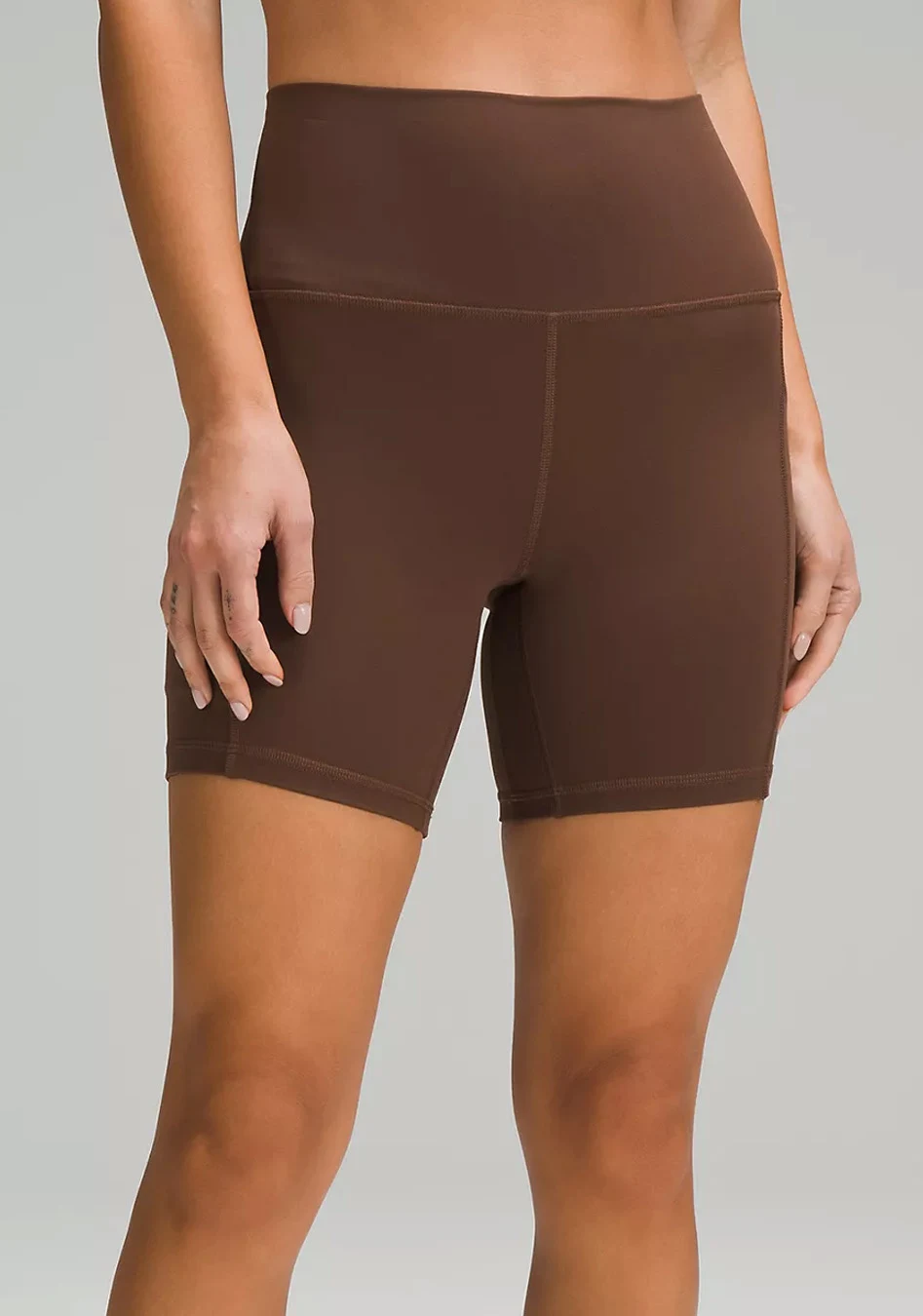 lululemon is a popular Canadian activewear brand that has
#11 Yummie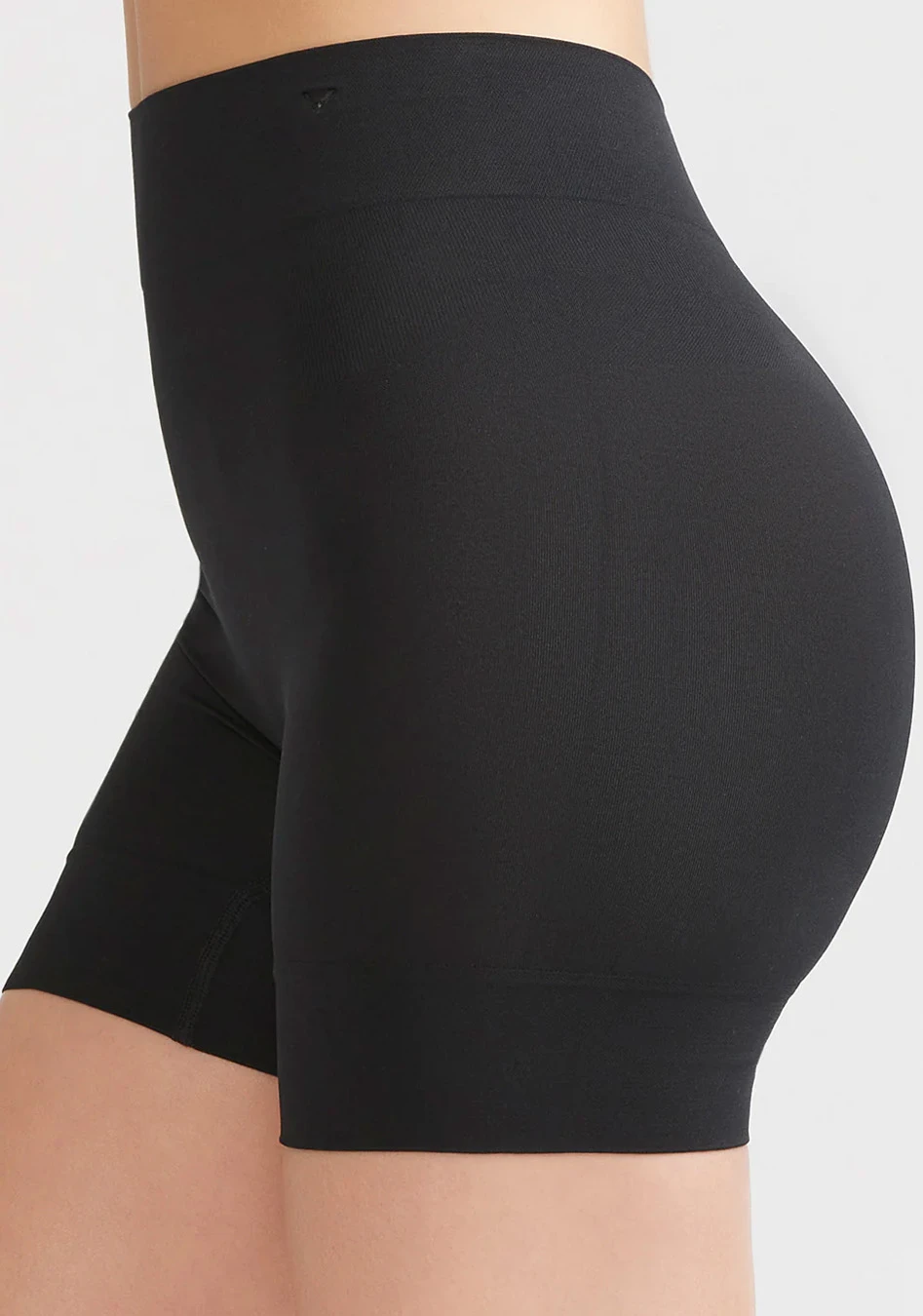 Yummie Bria comfortably curved smoothing seamless shorts.
#12 Undersummer
The Shortlette by Undersummer are lightweight shorts worn under skirts and dresses. They come in various colors and even a pocketed version.
#13 Bandelettes
Bandelettes aren't necessarily shorts, but they are bands that you were on your upper thighs to prevent chafing. They have pretty lace options and unisex options that are skin-tight stretchy bands worn to prevent thigh friction.
#14 The Chub Rub Patch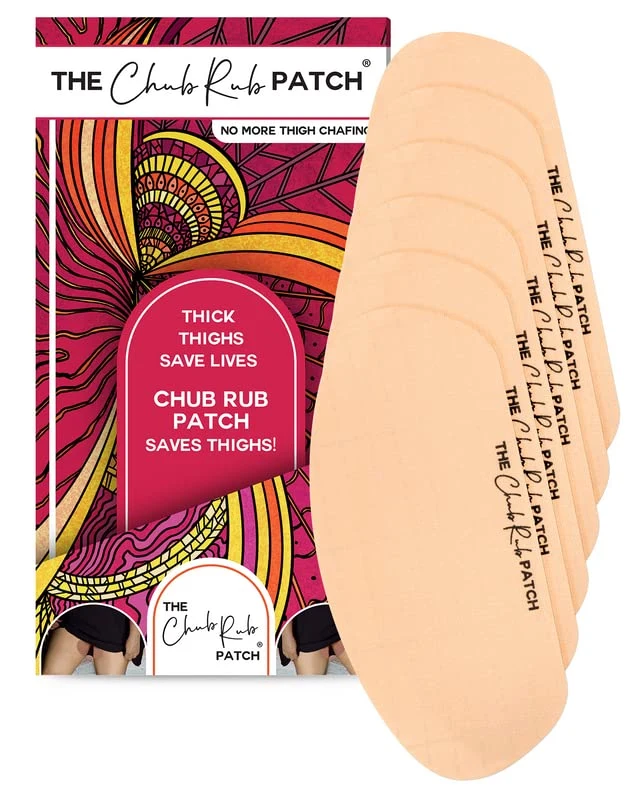 The Chub Rub Patch are precut adhesive patches that are placed in between the inner thighs to prevent chafing. The patches come in sets and various colors to match your skin tone.
The adhesive lasts all day and can be easily removed in the shower after soaking.
This option is great for people who want to avoid panty lines and bulking under their clothing.
If you found our anti-chafing shorts roundup helpful, please share it. Thanks for your support!
---
Thank you for visiting today! If you found this encouraging or informative, please connect with us on Instagram, Youtube, Pinterest, Facebook or Twitter. We'd love to meet you!
Sign-up for our monthly newsletter for updates and more. We promise we won't spam you! Feel free to unsubscribe anytime.
For more fitness fashion discounts and offers, please visit our Fitness Instructor Discounts + Brands Directory or favorite brands coupon codes list.
If you're a brand and want to submit a product for us to review, please use this form to get in touch.
This site uses affiliate links. Clicking on or purchasing via an affiliate link may result in commissions for us which help keep the content flowing and lights on at Schimiggy Reviews. You may read more about this in our privacy policy.